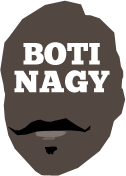 ---
Advertising opportunities available.
Please contact me.
---
Starling does it again in awards coup
Tweet
ALEX Starling last night immortalised himself in SA's sporting annals when he won the Premier League's prestigious Woollacott Medal for the second time, while Chelsea Brook swept through the women's competition to claim the Halls Medal.
Both awards are for the state league competition's "fairest and most brilliant player" and were announced at a gala event at the Stamford Grand Hotel.
Starling (pictured), 29 and an athletic 198cm import forward, won his first Woollacott in 2014 while with Woodville Warriors.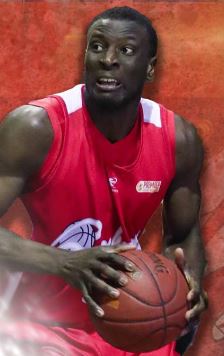 His switch to North Adelaide Rockets didn't slow him down at all, polling 35 votes to hold off Southern Tigers'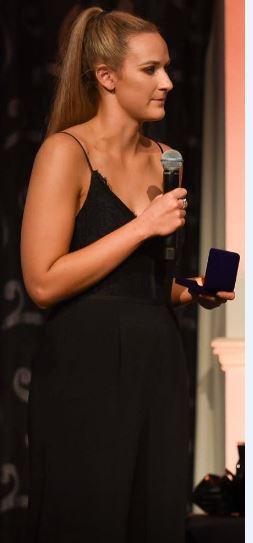 Calvin Turnage on 33.
Referees award 3-2-1 votes after every match of the regular season and Brook's Halls win was a rout, polling 38 votes, nine clear of North Adelaide guard Leah Metcalf on 29.
Brook (left) naturally also won the Merv Harris Medal as the highest votegetter in the Halls Medal under the age of 21, and also was named in the All Star Five with Metcalf, Carmen Tyson-Thomas (Eastern Mavericks), Samantha Simons (Forestville Eagles) and Olivia Thompson (Forestville Eagles).
Metcalf collected the competition's MVP award – voted on separately by coaches and players – and also went home with the league's Best Defensive Player award.
Her coach at North, Brenton Johnston, snared Coach of the Year honours, the Rockets powering into the playoffs with an 18-0 clean slate. Phil Yuill Memorial Trophy for Referee of the Year went to Adam Gillings.
Starling not only won the Woollacott Medal again, but also was named league MVP and to the All Star Five with Sam Johns (Southern Tigers), James Legan (West Adelaide Bearcats), Bryan McGriff (Norwood Flames) and Turnage.
He averaged 22.4 points per game and led the league in all rebounding categories and steals.
Central Districts Lions' Jimma Dau collected the Frank Angove Medal as the highest votegetter in the Woollacott Medal under 21.
Greg Mays of Southern Tigers and Tim Klaosen of Sturt Sabres shared Best Defensive Player honours.
Coach of the Year was Corey Maclean (West Adelaide Bearcats) who last year broke the club's 21-year championship drought and is pursuing a back-to-back success in this post-season.
The Phil Yuill Memorial Trophy for Referee of the Year in the men was won by Nathan Durant.
Go here to find the full list of Women's and Men's award winners, plus the Halls and Woollacott votes club by club.