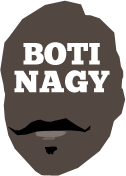 ---
Advertising opportunities available.
Please contact me.
---
Storm honours Lauren
Tweet
ANDREW Gaze had it right this week when asked on US television to identify Australia's greatest basketball player and without hesitation he said: "Lauren Jackson".
Gaze carried Australia's flag at the Sydney 2000 Olympics and at London 2012, it was LJ who led the Olympic team out into the Games stadium.
Sydney was Gaze's last Olympics, Jackson's first. Consider the torch had been passed.
It's still Friday, July 15 in America, the perfect date for Jackson's one-WNBA club, the Seattle Storm, to retire her hallowed #15.
Jackson has been a championship-winner and MVP virtually in every country she has played but to also dominate the WNBA - the world's greatest women's basketball competition - was quite the feather in the Albury junior's extraordinary cap.
You already know she is a four-time Olympian, a World Champion with the 2006 Opals, a multiple-WNBL MVP and champion. The list goes on and on.
But in the WNBA?
Check this:
Lauren is a dual-WNBA championship-winner (2004, 2010); WNBA Finals MVP (2010); triple-WNBA MVP (2003, 2007, 2010); a 7-time WNBA All Star (2001, 2002, 2003, 2005, 2006, 2007, 2009); 7-time WNBA First Team (2003, 2004, 2005, 2006, 2007, 2009, 2010); led the league in rebounding (2007) and been its Best Defensive Player (2007).
In 2006, she was named in the WNBA's Team of the Decade. In 2011, she was in the league's Top 15 (Years) Team. This year as the WNBA turned 20, Jackson was named in its Team of the First 20 Years.
At the ESPYs, Jackson was the WNBA's Best Player award winner three times (2004, 2005, 2008).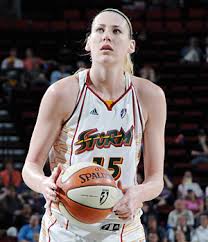 As fierce a competitor as you could ever encounter, Jackson's ability to make the big play on the big stage in the biggest moments stands her apart.
But, her WNBA singlet retirement won't be a "first" for an Aussie. That honour rests with Michele Timms, who had her #7 retired by the Phoenix Mercury in August, 2002, two years after the pair played together and won a Silver as Opals at the Sydney Games.
Reluctantly, when she made her retirement revelation in March, we said goodbye to a champion.
Now Seattle, where her great Canberra Caps colleague and friend Abby Bishop still plays, gets its chance to honour her after its match today with Washington Mystics, (where one of her career mentors Tom Maher briefly coached).
They will do her justice, as only Americans can. She deserves every accolade.
Go to storm.wnba.com for a number of wonderful Seattle tributes to Jackson and her outstanding and incomparable career.
(Our own humble contribution to LJ's retirement appeared here on March 31 and you can find it at the site under the link http://www.botinagy.com/blog/our-greatest-says-farewell/)