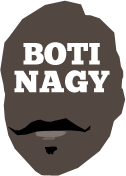 ---
Advertising opportunities available.
Please contact me.
---
Summer Love for Sandy?
Tweet
BASKETBALL Australia's review of the Opals and Boomers in Rio is close to resolution and most of us are keen to know what High Performance GM Jan Stirling has uncovered.
That is if BA deigns to make its findings public.
Truth is, if you've been virtually completely responsible for the team selected - as Opals coach Brendan Joyce was - and it returns the worst result in Australia's Olympic Games history, and you left out some players who assuredly should have gone, falling on your sword appears the most admirable option.
That, of course, is unlikely.
But it doesn't alter the facts we did not even reach the semi finals for the first time since 1996 - that's 20 years - had our worst result at a Games, other than not even qualifying in 1992 (which cost Robbie Cadee his job) but we even did better at our first Olympics in Los Angeles in 1984 and played for a medal in Seoul in 1988.
BA should be doing everything in its power to arrange a sit down with Sandy Brondello (above, right), especially now her Phoenix Mercury team has bowed out of the WNBA semi finals.
The Mercury went out earlier today in Penny Taylor's last game before retiring and she would be a perfect fit for the Opals as a second assistant for Brondello.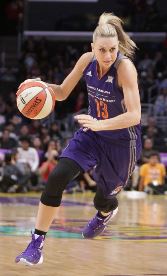 Taylor (pictured right) has stated an interest in coaching and drawing her back into the Opals program might give her a shot at the medal cruelly denied her at the selection table, way ahead of Rio.
Lead assistant? That should go to FIBA Hall of Fame guard, former Opals captain and multiple Olympic assistant Michele Timms.
If there's some feeling a male should be part of the coaching panel, multiple WNBL-championship winner Chris Lucas should be first cab off the rank.
That's a very compatible group too.
"When I first went to our national team, Sandy was someone who really helped me a lot," Taylor said today of her relationship with Brondello.
"It was a very difficult time because I was I guess 17 or 18 and being thrown in with grown women, and having a lot to learn very quickly.
"And she really was someone who helped me learn and helped me take it all in and not be too intimidated by it.
"She's such a lovely person and it's been an honour to play for her and learn so much from her and see how great she is as a coach.
"She was an amazing player and I feel great that I got to play with her and also see her as this amazing coach that we get to play for."
Brondello, 48, and already a basketball legend in this country and in the BA Hall of Fame, has coaching commitments next in Russia.
But BA should be pursuing her with great spring in its step.
Similarly, with the qualification system for FIBA World Cups and Olympic Games changing now, BA should be sitting down Rio Olympic Boomers coach Andrej Lemanis for a chat about continuing on a part-time basis.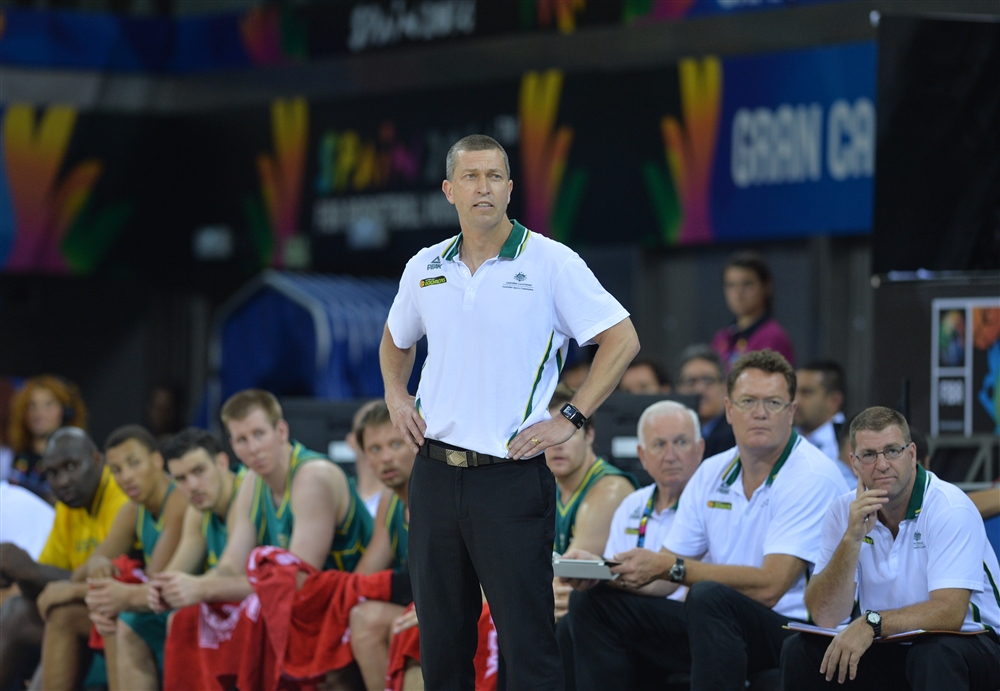 I got the distinct impression from a brief conversation in Brisbane with Andrej that after eight years and two Olympics with the Boomers program - four as an assistant to Brett Brown, four as the boss - he was ready to focus again on coaching NBL and spending far more time with his family.
Still, a phone call is just a phone call. After what his team achieved in Rio in terms of drawing Australian basketball back into mainstream attention, he deserves that call at the very least.
If he confirms he wants to step away, my next call would be to Rob Beveridge, who already has won a gold medal for Australia, back in 2003 at the FIBA World U19 Championship in Greece. He had Andrew Bogut on that team.
Maybe he could coax him into hanging around until Tokyo?