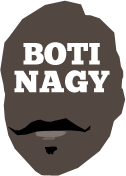 ---
Advertising opportunities available.
Please contact me.
---
Sunday too far away
Tweet
THERE's rarely been a national Australian squad announced which didn't have its share of surprises or omissions but this Boomers squad for the (fingers crossed) Tokyo Olympic Games is pretty close to the mark, with one unlucky player.
Adelaide 36ers' athletic guard Sunday Dech has to consider himself unfortunate to not be recognised amid the nation's current crop of outstanding Games candidates.
And while I have nothing but affection for the gutsy NBL play of Perth Wildcats playmaker Mitch Norton, I cannot help feeling the squad had a vacant line waiting for the name "Bryce Cotton" and when no update on his citizenship quest came through, his teammate's name was slotted in.
It's a small sample size for the 1-1 Wildcats but Norton is averaging 8.0ppg, 3.5 rebounds, 3.0 assists. Given the quality of Boomers guards, we can be fairly sure he will not make the final cut for Tokyo so his selection to the squad remains a mystery.
Before anyone howls about my dismay at the squad overlooking Dech, let's quickly address the elephant(s) in the room.
1) Nathan Sobey omitted.
Sobey is tearing it up in the NBL but it's a giant leap to international play which even his Bullets mentor and former Boomers coach Andrej Lemanis recognised at the FIBA World Cup in 2019.
And current Boomers boss Brian Goorjian has seen him close up twice now in NBL action between Illawarra and Brisbane and clearly was not sufficiently impressed.
Remember Sobey, who is 30, and Cam Gliddon (who also was with Brisbane at the time, strange coincidence) originally were preferred to Mitch Creek in Lemanis' 2019 original 12-man WC team.
Yeah. Ridiculous then, ridiculous now. (By the way, Creek is 28 for those who erroneously believe Sobey is younger.)
2) Daniel Johnson omitted.
DJ has been one of the most reliable NBL players of the past decade but is 32 now and his Boomers days should have been during the Lemanis era.
Unfortunately for Johnson, Daniel Kickert was Lemanis' preferred Big Daniel option, either until he was suspended by FIBA for his taekwondo action in Manila or he left the Bullets. Not sure which.
So as much as I feel for DJ, whatever brief international career he enjoyed may be all he has to look back on with the arrival now of so many exciting young athletic players.
3) Jonah Bolden omitted.
Let's overlook he quit the Boomers on the eve of the 2019 FIBA World Cup and realise we all have made mistakes along the journey.
The simple fact is he isn't playing. It's not the job of an Olympic squad to run a player into game shape. End of story.
(Before you jump up with "Ryan Broekhoff/Thon Maker aren't playing either," remember those two guys have worn the green-and-gold and own some international credits. Bolden does not. Yet.)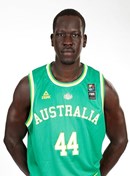 The 24-man squad comprises: Deng Adel Illawarra Hawks (NBL), Aron Baynes Toronto Raptors (NBA), Ryan Broekhoff NBA Free Agent, Xavier Cooks Sydney Kings (NBL), Mitch Creek South East Melbourne Phoenix (NBL), Matthew Dellavedova Cleveland Cavaliers (NBA), Dante Exum Houston Rockets (NBA), Josh Giddey Adelaide 36ers (NBL), Chris Goulding Melbourne United (NBL), Josh Green Dallas Mavericks (NBA), Isaac Humphries Adelaide 36ers (NBL), Joe Ingles Utah Jazz (NBA), Nick Kay Real Betis (Spain), Jock Landale Melbourne United (NBL), Mitch McCarron Melbourne United (NBL), Will McDowell-White Rio Grande Valley Vipers (NBA G League), Will Magnay New Orleans Pelicans (NBA), Thon Maker NBA Free Agent, Patty Mills San Antonio Spurs (NBA), Brock Motum Galatasaray (Turkey), Mitch Norton Perth Wildcats (NBL), Duop Reath Crvena Zvezda (Serbia), Ben Simmons Philadelphia 76ers (NBA), Matisse Thybulle Philadelphia 76ers (NBA).
Dech (above) has been the 36ers' primary wing defender, is averaging 9.8ppg, 5.7 rebounds and 1.3 assists and when big baskets needed to be made to preserve the win over Sydney, he stepped up and made them.
His steady improvement has been somewhat obscured in the shadow of the sensational form of teammates Isaac Humphries and burgeoning talent Josh Giddey.
His is the squad's genuine hard luck story.
Duop Reath, 24, is a 211cm Sudanese-born Aussie playing in Serbia after a college career at LSU and Matisse Thybulle, 23 and a 196cm shooting guard has dual American and Australian citizenship, were other selections which may have caught rank-and-file followers by surprise.
* * *
AUSTRALIA is drawn in Group B - the "Group of Mirth" for a change - for this year's Tokyo Olympics.
The Boomers join Nigeria (World Ranked #22) and two teams to earn their berths through FIBA Olympic Qualifying Tournaments scheduled from June 29-July 4 in Split, Croatia and Belgrade, Serbia.
In Group A - the "Group of Wrath" - are Iran, France, the USA and a qualifier from the FIBA Olympic Qualifying Tournament in Victoria, Canada.
Group C - the time-honoured Group of Death - is Argentina, Japan, Spain and a qualifier from the tournament in Kaunas, Lithuania.
Menawhile, there are 100,000 COVID-19 cases in Tokyo. A vaccine cannot happen soon enough.