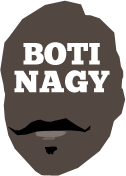 ---
Advertising opportunities available.
Please contact me.
---
Suns set on gallant NZ Breakers
Tweet
NEW Zealand Breakers today produced the NBL's second-best performance against an NBA opponent when it ran Phoenix Suns to an 86-91 result at Talking Stick Resort Arena.
While several times the Breakers looked in danger of the game blowing out, on each occasion they worked their way back into the contest until only an errant 3-point attempt by Corey Webster kept the game from a finish like last year's one-point Melbourne United-OKC thriller.
Not that Webster wasn't magnificent. He was. His 27 points, seven assists and 0 turnovers was the first such stat line against NBA opposition.
His 3-pointer with 1:28 left made the scoreline 83-87 to suddenly make the implausible look possible. With 31 seconds left, the Breakers ran one of a number of great plays today which saw Webster free in the corner.
But his shot to make it 86-87 caught iron. Forced to foul, New Zealand watched the lead slip back out to 90-83 before Tai Wesley stuck a triple from the top of the key with 10 seconds left.
Down 86-90, it was going to take an Act of Naismith and after a Suns free throw, Wesley's last layup was blocked, reinforcing this one really was a fight down to the wire.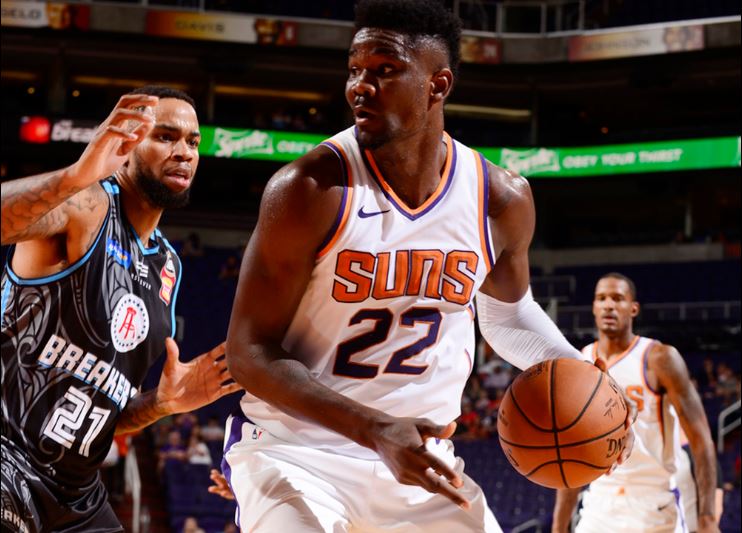 SUNS ROADBLOCK: Deandre Ayton puts a move on NZ's Shawn Long.
Unlike most of their NBL counterparts, the Breakers did not start by surrendering a massive lead to chase all night, in fact leading early and ahead 15-12 with 4:13 left in the first.
Phoenix, behind No.1 draft pick Deandre Ayton (21 points, 16 rebounds) jumped out to a 28-20 lead to close the period, then extended that to 33-20 before NZ coach Kevin Braswell called timeout.
Webster and Wesley immediately ended the scoring drought but the margin blew out to double-digits and it took some pluck for the Breakers to have it back to 42-52 by the main break.
Phoenix pumped it out to 77-60 before Jarred Weeks closed the third quarter with a driving dunk down the lane.
New Zealand still was in a hole - it was as simple as their shots not dropping because it wasn't for lack of good open looks - before a three from Shea Ili got it to 68-81 and Armani Moore cobbled together some invaluable minutes.
Suddenly the Breakers were surging and the Suns, who finished 15th of the 15 Western Conference teams last season, looked extremely vulnerable.
In the end, it wasn't to be. But it sure wasn't through any lack of effort.
PHOENIX SUNS 91 (Ayton 21, Ariza 16, Warren 13, Jackson, Harrison 11; Ayston 16 rebs; Ariza 6 assts) d NEW ZEALAND BREAKERS 86 (Webster 27, Wesley 15, Richard 11; Long 10 rebs; Webster 7 assts).