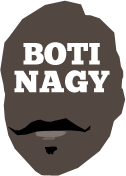 ---
Advertising opportunities available.
Please contact me.
---
Superpower Rankings, Tips NBL12/WNBL11
Tweet
THE WNBL resumes this week and the NBL adds a cluster of new faces, with NBA-experienced Bryce Cotton set to join Perth Wildcats.
Cotton, 24 and 185cm, played 15 games with Utah Jazz and a handful more with Memphis and Phoenix, last playing with Anadolu Efes in Turkey earlier this month.
He (technically) will become Perth's sixth import this season - Casey Prather, Jameel McKay, Jaron Johnson, Andre Ingram, Jaron Johnson, Cotton - as the last-placed Wildcats endeavour to resurrect their season.
The former NBA guard (below) was averaging 10.4 points at Anadolu Efes Istanbul in the Turkish League and 8ppg in EuroLeague.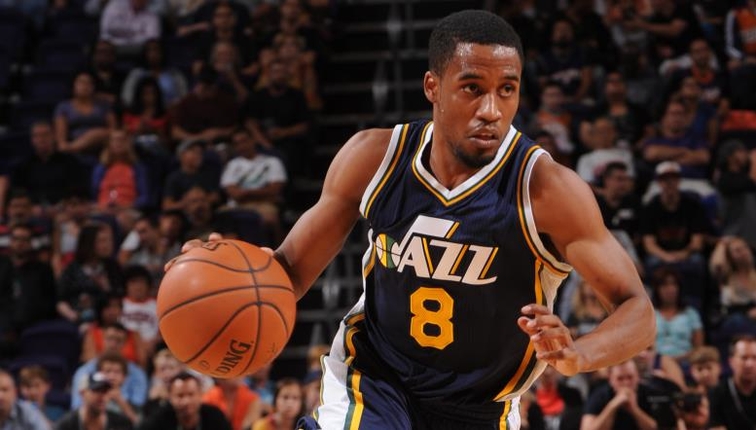 BUT Cotton isn't the only "new" face this round.
In the Sydney-New Zealand fixture, the NBL will see two new faces - import Paul Carter, 29 and 203cm, signing with the Breakers and Aussie tyro William McDowell-White lining up with the Kings.
"Akil Mitchell is a good friend of mine — we played together last year," Carter said, resuming as Mitchell's import teammate at the Breakers.
McDowell-White, 18 and 195cm, played for The World against Adelaide's Terrance Ferguson's USA select in this year's Nike Hoops Summit and is renowned nationwide as one of our "next big things".
"By signing him as a development player, we allow him the chance to take a fresh look at things at the end of the NBL season, including keeping his NCAA options open should he wish to," Kings executive director Jeff Van Groningen said.
Plans to secure McDowell-White (pictured below) must have been well advanced considering last week signing US forward Garrett Jackson did not make huge sense. It makes more now.
And considering Cotton left Efes on December 12, the likelihood is the Wildcats were ready to again pull the trigger on Jaron Johnson for a while, just waiting until they secured the genuine guard they always needed.
"We feel that William is an excellent pick-up for us," Van Groningen said.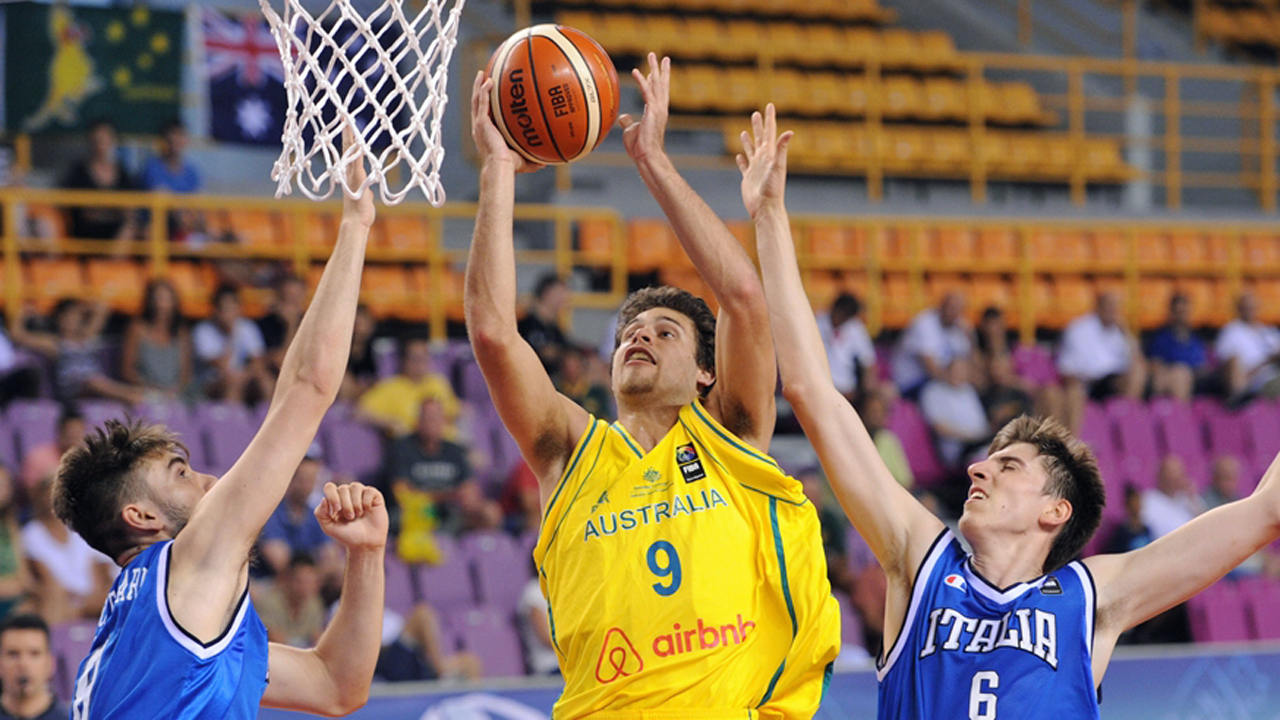 JOSH Boone last round brought a new face to the NBL at Melbourne United, replacing injured Devin Williams.
As United recognise Boone is a far better player, it will be interesting to see at what point Williams' knee injury goes from three-to-six weeks to "season ending".
WITH Cam Bairstow's season ending with a torn ACL, Brisbane now looks very likely to activate its vacant third import option.
Just don't expect it to necessarily be a big man import.
NBL RANKINGS This Wk-Prev (Record)
8 (5) BULLETS 8-10: Must show their onions and bounce back after severe road mauling.
7 (8) WILDCATS 7-9: Showed pluck in Adelaide and are sure to "bring it" to Sandpit.
6 (6) BREAKERS 8-9: Add Carter to the lineup but down Abercrombie so odds say "no".
5 (7) KINGS 10-10: Should have enough weapons to bring NZ undone and halt slide.
4 (3) TAIPANS 7-8: Need at worst a split this round but capable of snagging both.
3 (2) HAWKS 10-8: Right in the mix with a run of home games to underpin finals drive.
2 (4) UNITED 8-9: This is the round to make a statement and rolling well enough to do so.
1 (1) 36ERS 11-6: Just escaped Perth's clutches and can expect torrid welcome in Melbourne.
WNBL RANKINGS This Wk-Prev (Record)
8 (8) LIGHTNING 0-14: Best and worst efforts last round so form is a question-mark.
7 (6) CAPITALS 7-7: Came back to Earth with a thud but have a bye to right the ship.
6 (7) BOOMERS 4-10: Leap-frogged Canberra but Fire in Townsville is a long night.
5 (5) FIRE 8-7: Just doing enough to be on the fringe, where they'll likely finish.
4 (3) LYNX 9-5: Impressive against Adelaide but Sydney a whole different proposition.
3 (2) SPIRIT 10-5: Right where they expect to be and will enjoy the break.
2 (1) RANGERS 11-4: Took a minor road jolt but will bounce back next round.
1 (4) FLAMES 8-5: KO'd Dandenong and at worst will split Doomsday Double. On point.
THIS WEEK'S TIPS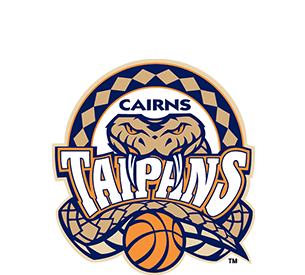 V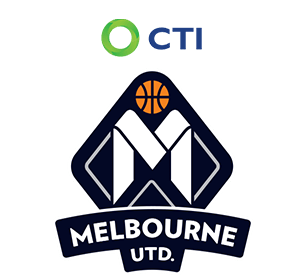 WHENEVER the Taipans brains trust has time between games, it usually puts together a match-winning strategy and, additionally at home, Cairns is tough to beat. But Melbourne looks as good as it has at any time this season, Josh Boone potentially a high-impact big off the bench and United's starting lineup of Ware, Goulding, Blanchfield, Barlow and Majok able to give it solid starts. Cairns tinkered with its team last time at bat and it made a big difference to its approach, the probable in-game matchup of Nate Jawai and Boone an attraction in itself. Cam Gliddon finding form, Mark Worthington having a strong seasson - and always wanting to do well against United - and Travis Trice against Ware make this a marquee matchup. Liking Melbourne this time.
NEW Zealand rocks into Sydney with new import Paul Carter making his debut but with that positive offset by the absence of Tom Abercrombie (broken hand). The Kings unveil William Dowdell-White, one of the nation's most exciting young prospects and a youngster who already can provide backup backcourt relief for Lisch and Cadee. Garrett Jackson also has had time now to settle into his role. But there's still a question-mark ahead of tip-off over Brad Newley (toe injury) so the Kings won't be quite at their best. But, needing to arrest their slide, buoyed by their latest signing and at home, they must start short favourites.
THERE'S little Rob Beveridge and his "Boys of the Gong" - that sounds like the name of a new stage musical - would enjoy more than smacking Perth when the defending champs are still reeling from their own mistakes and lineup miscalculations. Down one import and with Bryce Cotton unlikely to suit - or have to "do a Josh Boone" if he does - the odds favour Illawarra. "You can't underestimate a wounded bull. They are super desperate," Beveridge said in one of this week's better quotes. "You can't underestimate a wounded bull. They are super desperate," Beveridge said. His Hawks looked polished in dismantling Sydney while Perth definitely needs to reach deeply into its handling-adversity sack.
TAKING the season's worst beating last round in Melbourne, Brisbane has no option but to bounce back or risk losing contact with the top four. While the Bullets continue to weigh up activating their third import option, the Queensland rivalry takes on a further twist, how Cairns fared against Melbourne earlier in the round also a factor. It's unlikely the Taipans will have lost by 38 so technically, they must start favourites. But just sensing pride and pressure on some of their more erratic performers will bring the best out of Brisbane and it will drag itself across the line.
SIMILARLY, Adelaide's unprecedented winning streak must draw to a close at some point. I'm suspecting it might be at the current eight, Josh Boone's arrival giving Melbourne a new wrinkle for the 36ers to try straighten out, at a time Chris Goulding, Casper Ware, Todd Blanchfield, David Barlow and Tai Wesley are all firing. Ware knocked Jerome Randle from the top of the NBL's scoring list for a while so that matchup alone should be "gold". Nathan Sobey also provides a different 2-man look to what Goulding brings. Should be another great duel of contrasts. Foul trouble has plagued the Sixers' big men and in Melbourne, that likely will prove critical.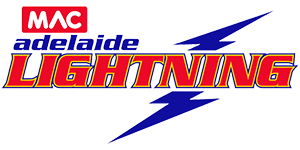 V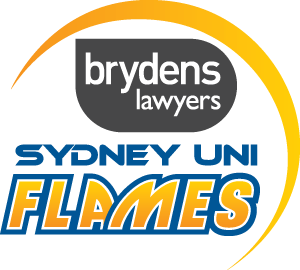 ALWAYS suspected Sydney could be the WNBL championship dark horse and beating in-form Dandenong by 15 last round did little to dispel that expectation. Regaining Belinda Snell and Tahlia Tupaea to join the league's best point guard Leilani Mitchell and tough import frontline of Jennifer Hamson and Asia Taylor makes for a long night for Adelaide. That said, the MAC Lightning's last home game was a gem, taking Townsville to the wire so there is little doubt they will be competitive. The match has free admission at Titanium Security Arena.
HAVING most likely taken care of business in Adelaide, the Flames rage on into Perth for what should be the match of the round, third versus fourth and both very much in the championship race. Perth on a roll at home is a thing of beauty, as it showed in dismantling Adelaide by 50, Toni Edmondson joining Sami Whitcomb and Carley Mijovic as a Lynx drawcard. Opals Olympics teammates, Tessa Lavey and Leilani Mitchell going head-to-head should add to this game's appeal, Sydney ready to make an important road statement.
MELBOURNE produced a wicked team game last round to scuttle Canberra's playoff dreams and will not enter Townsville doubting its ability to score an upset. The Fire were less than dazzling in escaping Lightning's clutches by six points and appear to be a long way off the form to secure the "threepeat". Two wins over Adelaide and a 93-66 cruise over the Boomers in Townsville's three-win streak still isn't much to get excited about, given that duo are on the ladder's lowest rungs. Can Melbourne make up 27 points in a couple of weeks? It's not likely, but 20 is.
KNOCK KNOCK
Who's there?
Rosen
Rosen who?
Rose and Loggins, probably still our two greatest imports.