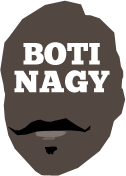 ---
Advertising opportunities available.
Please contact me.
---
Superpower Rankings, Tips NBL13/WNBL12
Tweet
THE last thing any club needs to derail its NBL playoff hopes in such a tightrope of a season is injuries and, to a lesser extent, illness.
Go through the teams alphabetically and you'll be amazed - Adelaide missing captain Mitch Creek for the bulk of its season, Brisbane now down Cameron Bairstow and Anthony Petrie for the rest of the season ... it goes on and on, no team unaffected.
Perth now is talking up being "at full strength" for the first time so it seems may be over its injury and import woes.
Melbourne also is rolling now, although it still has David Andersen (knee) and Devin Williams (knee) to return. (That is, of course, unless Williams' knee doesn't recover - cough, cough - and it is forced to retain Josh Boone.)
Last week Melbourne emphatically ended Adelaide's 8-win streak, although it wasn't common knowledge gastro had swept through the 36ers and laid out Nathan Sobey and Brendan Teys.
Some of the Sixers' development players also have suffered through it and this week the bug still was lingering and had hit another rotation regular ahead of the match with Illawarra.
The Bullets have suffered a double-dose of bad luck with the twin losses of "bigs" Bairstow and Petrie. Before Peach joined Bairstow out for the rest of the season, import combo guard Jeremy Kendle, an SEABL star at Bendigo Braves, had joined the training squad.
Brisbane was on the verge of pulling the trigger on a deal when Peach went down and then to compound its woes, Kendle suffered a calf injury.
Brisbane plays game #20 this round which means any potential new import needs to be suiting from next week onwards to qualify.
Securing Izzy Tueta back from the Breakers, where he was covering for Shea Ili's injury, was a big help but Brisbane has decisions and calls to make. And soon.
New Zealand heads into Cairns where the Taipans started the season covering injuries to Nate Jawai, Mark Worthington, Stevie Weigh - yeah, the list rolls on.
But now it is the Breakers in serious difficulty.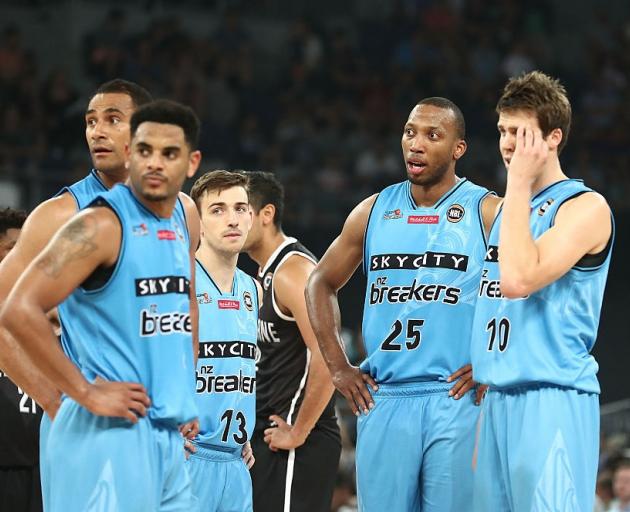 Check out this picture from a few weeks ago. Since then Corey Webster was put on injury wavers and now is having hip surgery which rules him out for the rest of the 2016-17 season.
David Stockton suffered a lower back injury - remember Stockton is replacing original injured import Ben Woodside - less than two minutes into last round's tough loss in Sydney.
How much Stockton can do against Cairns - bear in mind flights from Auckland to Cairns do little for back injuries - is debatable.
And let's not forget Tom Abercrombie from the photo above.
Abercrombie suffered a right hand fracture at Breakers practice on December 19, ruling him out for four-to-six weeks.
That's another 11 days from now to reach four weeks, which is just the time it takes for the bone to heal.
Stockton is making the trip to Cairns, but it's unclear exactly how much game time he will produce.
"The initial response after the Sydney game was he could be a couple of weeks," coach Paul Henare said.
"He seems to have freed up this week, and he got through training OK. We'll take him up there and see how he goes."
On a brighter note, centre Alex Pledger will play his 200th game for the Breakers in Cairns, only the fifth player to achieve that milestone for the club.
WNBL championship-winning guard Kelly Wilson is back training after recovering from an ankle fracture in Round 5, and is hopeful of being in uniform for Townsville against Canberra tomorrow.
NBL RANKINGS This Wk-Prev (Record)
8 (4) TAIPANS 7-10: At home against old rival NZ, this becomes a season-defining game.
7 (6) BREAKERS 8-10: Must find a way to get the W as 11 losses starts making it very hard.
6 (8) BULLETS 9-10: Gutsy home win showed plenty of ticker, manpower now the issue.
5 (5) KINGS 11-10: Got out of jail against NZ but face a rejuvenated Perth in gut check.
4 (3) HAWKS 10-9: Tough away-home round where a split is the minimum requirement.
3 (7) WILDCATS 8-9: Super road win and now add Cotton. On way back. Here they come.
2 (1) 36ERS 11-7: Defining round for Adelaide where at least a split is compulsory.
1 (2) UNITED 10-9: They're back! Just one game this round and can ambush Illawarra.
WNBL RANKINGS This Wk-Prev (Record)
8 (8) LIGHTNING 0-15: In for a further learning experience at Geelong and Dandenong.
7 (6) BOOMERS 4-11: Should get back into the winner's list at "home" in Geelong.
6 (7) CAPITALS 7-7: Will feel the heat in season-determining road double to Fire-Flames.
5 (5) FIRE 9-7: Taking care of business, little more. You can only beat whoever is next.
4 (4) LYNX 9-6: Need bounce-back win over Bendigo to restore confidence in title tilt.
3 (3) SPIRIT 10-5: Refreshed and rejuvenated, have no excuse not to win in Perth.
2 (2) RANGERS 11-4: Should enjoy KO'ing Adelaide, getting house in order for finals.
1 (1) FLAMES 10-5: In form and definitely now the team to beat for title aspirants.
THIS WEEK'S TIPS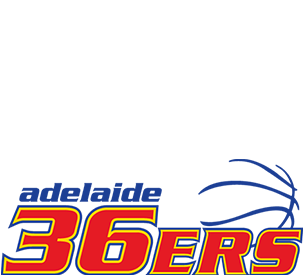 V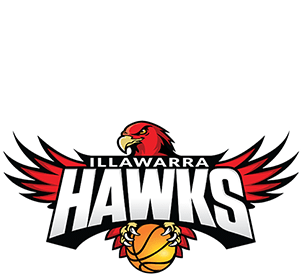 THIS one virtually is over as a series, Illawarra ahead 2-0 and with a +45 points buffer. But its relevance as a series only comes to the fore if they share tied win-loss records at season's end and Adelaide will be keen to avoid that by maintaining its "wins" buffer. Short explanation? The 36ers going 2-2 would keep them ahead in the Wins column, ultimately rendering the +45 irrelevant. "We just need to win," 36ers coach Joey Wright said. Hawks coach Rob Beveridge meanwhile aimed a few strong shots at import Marvelle Harris so this one will be "on". Both coming off losses adds to the pressure, the Sixers also coping with a gastro run through the team. Favouring the 36ers at home, but not by much.
A QUESTION-mark over American playmaker David Stockton is not what the Breakers needed, heading into Cairns and renewing a rivalry nurtured by two Grand Final Series in the past few years. New Zealand might just be lamenting letting Izzy Tueta go when Shea Ili "came good" because it is lacking backcourt direction, if not leadership. Against Travis Trice and Co, that could prove fatal. NZ in seventh on 8-10 and Cairns eighth on 7-10 makes this a "must win" for both, the Taipans ahead 2-0 in the series and looking squarely at moving that to 3-0.
REGARDLESS of what happened in Adelaide, Illawarra scoots home to Wollongong to host surging Melbourne, both clubs sharing second spot when this round began. They are 1-1 in their series with United holding a largely unimportant +3 points lead that could be erased in a second by an open Oscar Forman. Or Rotnei Clarke. Or Mitch Norton. Or Marvelle Harris. Or Tim Coenraad. Ah, but Melbourne is complimenting itself on its improved work at the defensive end - signing Casper Ware and Josh Boone, plus David Barlow resembling "healthy" have had nothing to do with it, apparently - for its recent quality form. If the Hawks' shooters are going, we'll see for sure. But Melbourne still looks to have too many weapons in its arsenal.
SIGNING Bryce Cotton was a "big-time" move, as our less imaginative TV commentators would say. But Bryce is Big-Time, an NBA quality player who could easily be in The Show right now, if not next season. Coach Trevor Gleeson touting his team being at "full strength" also suggests the team leader and its heart-and-soul, Damian Martin might be ready to make a reappearance. All Sydney can hope for in regard to the Wildcats' sudden wealth is that their "new" faces take a game to settle in, making them vulnerable. It's a straw to clutch at as the Kings now have had time to acclimatise their own new faces, Garrett Jackson and William McDowell-White. What a baptism of fire for WMW! Sydney hasn't recently been setting the world alight and a win here would restore its bona fides. But Perth has everything to play for and a road win is looming.
HOW these teams fared in their opening bouts of the round will have some bearing here. If the Breakers come home 8-11 this becomes their make-or-break game of the season, the "line in the sand" and "backs to the wall" (that's all, I'm out of cliches) match. If Adelaide lost at home, it would potentially drop from the top so that makes this huge for the 36ers also. Again, the state of David Stockton's back - after possibly playing in Cairns and travelling back and forth from Auckland - and how many Sixers are still affected by gastro become incalculable factors. On form and ladder positions, you'd have to favour Adelaide. But how often have form and ladder positions meant anything in 2016-17?
THE round wraps in Brisbane where the Bullets host Perth in their last game before the returning Queensland franchise must activate a third import to have him play the eight qualifying games necessary for playoff eligibility. In Sydney, the Wildcats will have had a chance to settle their new players and find their identity. Against Brisbane, they can unleash it, making Perth favourite to get their first Bullets' scalp. Coach Andrej Lemanis and his game-plans twice have unravelled Perth for a 2-0, +22 points series lead. But with no Bairstow or Petrie, the Bullets will have issues with the Wildcats' bigs. Jermaine Beal against his former club is the X-factor. He's overdue a big haul.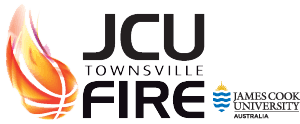 V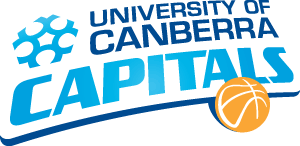 WHILE Townsville maintains it is back on task for a WNBL threepeat, all it truly has done is take care of business against teams at the lower end of the scale. Its four-win streak has been at the expense of the two bottom clubs and now it can move its streak to five against the sixth-rated team, Canberra. They're all wins and they all count. Just like getting Canberra again NEXT round would bring the streak to six. But until the Fire roll over Sydney, Bendigo and/or Dandenong - they've already lost the season-series to Perth - they're still more likely to be the best fifth-placed finisher in years. The Capitals could even spring a surprise. They have before.
ADELAIDE will view Melbourne as a possible upset win but the Boomers are unlikely to oblige at Geelong Arena. In Alice Kunek, Bec Cole, Maddie Garrick, Brittany Smart, Tegan Cunningham, Liv Thompson, they boast too much experience to be taken down by Lightning. Adelaide is playing some exemplary defence but still cannot put sufficent points up to sustain scoreboard pressure. Sarah Elsworthy, Anneli Maley, Chelsea Brook - Adelaide is unearthing talent but you can't put old heads on young shoulders.
THE last time Perth copped a home butt-kicking, it responded with fury the following week. Of course, that was Adelaide coming in that time, not Bendigo. The Spirit are far better prepared for the Lynx's strengths, strengths effectively negated last week by the form team of the comp, Sydney Uni. This one easily should have "match of the round" billing with fourth hosting second, and with Townsville breathing down the Lynx's necks, Andy Stewart's crew will be feeling the heat. This should be an absolute cracker, Bendigo ahead 1-0 after its 84-71 win and a third game yet next month at home.
THE last time Adelaide hit Dandenong, it gave the Rangers a surprising hurry-up, requiring big games from Sara Blicavs and Lauren Scherf to stave off a brewing upset. Blicavs again was the difference in the Adelaide rematch and this time around, it's still tough to see how Lightning will contain her. Plus Adelaide remains without injured captain Laura Hodges, suggesting another afternoon's learning experience for Lightning while Dandenong also runs Natalie Novosel into touch.
THE age-old rivalry continues between Canberra and Sydney, their series tied 1-1, the Caps winning by nine, the Flames by 11. Canberra started this round within sight of the four but likely will finish it with post-season activity slipping from its grasp. Travelling down from Townsville won't make the Capitals' job any easier, Marianna Tolo and Mikaela Ruef in for a boards battle with Jennifer Hamson and in-form Asia Taylor. Lauren Mansfield against Leilani Mitchell at the point also has much to like about it as a duel, Alex Wilson another key to this Sydney win.
KNOCK KNOCK
Who's there?
Gulliver's Travels
Gulliver's Travels who?
Gulliver's travels are a lot less obvious than Jameel McKay's.