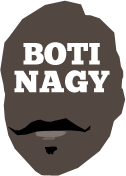 ---
Advertising opportunities available.
Please contact me.
---
Superpower Rankings, Tips, NBL14/WNBL13
Tweet
HERITAGE round in the NBL is always one to look forward to and this week's matches are no exceptions.
Sydney snuck one in early last week because the Kings are on the road to New Zealand this round and still wanted to honour their 1992 wild ones.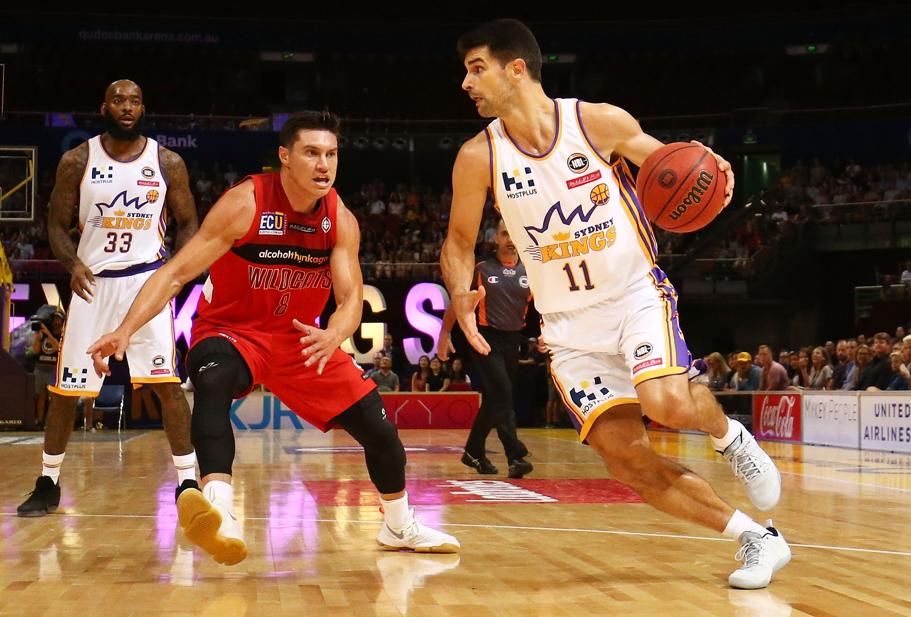 That's Kevin Lisch against Perth showing off the strip Dwayne McClain made famous.
Look out for the retro outfits this weekend. In most instances, it's a fabulous trip back down Memory Lane.
THERE are injury concerns at several teams, Brad Newley ruled out indefinitely from the Kings team, Kerryn Harrington similarly out for Bendigo's WNBL outfit.
Laura Hodges remains questiionable for the Lightning against Sydney.
Tom Abercrombie still will be watching from the sidelines for New Zealand.
JEREMY Kendle makes his long overdue NBL debut this round, though he is unlikely to see much court time with a calf injury.
The reigning SEABL MVP, championship winner and grand final MVP should be a great addition to the Bullets and the NBL - when he is back to 100 per cent.
NBL RANKINGS This Wk-Prev (Record)
8 (7) BREAKERS 8-12: New Zealand must get a split at worst this round or fall out of it.
7 (6) BULLETS 9-11: In the same boat as Breakers and need a split, at worst.
6 (5) KINGS 11-11: Slumping and need a win in NZ to restore faith in campaign.
5 (8) TAIPANS 8-10: This round is massive for Cairns, with Melbourne and Perth defining.
4 (1) UNITED 10-10: Road stutter last week exposed vulnerabilities. Need a split.
3 (4) HAWKS 11-10: Mixed bag last round but showed great character to bounce back.
2 (3) WILDCATS 10-9: The rise up the ladder continues for the club some wrote off.
1 (2) 36ERS 13-7: Hit back in vicious manner with 50-points into plus column. Hot again.
WNBL RANKINGS This Wk-Prev (Record)
8 (7) BOOMERS 4-12: Crosstown rivalry is rekindled but need a form and attitude change.
7 (8) LIGHTNING 2-15: Playing their best ball of the season and on the improve.
6 (6) CAPITALS 8-8: This is the type of win they must get to be in the Final Four hunt.
5 (5) FIRE 10-7: Looked better dismantling Caps last week. Same this round?
4 (3) SPIRIT 10-6: Belted in WA and now have injury concerns. Not good timing.
3 (1) FLAMES 10-6: Were surprised by old nemesis Caps and must bounce back.
2 (2) RANGERS 11-5: Break did them little good. Now focus should be better.
1 (4) LYNX 10-6: Reasserted themselves in no uncertain manner.
THIS WEEK'S TIPS
V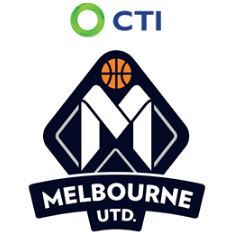 THE recent memory of a 31-point loss to United will burn in the 36ers' collective gut and add further fuel to this terrific series' last game. Melbourne boasts a 2-1 lead and a +34 differential but this one is only about the W, not the final scoreline. Chris Goulding, Todd Blanchfield and Ramone Moore apparently are under injury clouds but at this time of season, which team isn't hiding injuries? Jerome Randle v Casper Ware or Nathan Sobey v Chris Goulding - Round II - has excitement written all over it.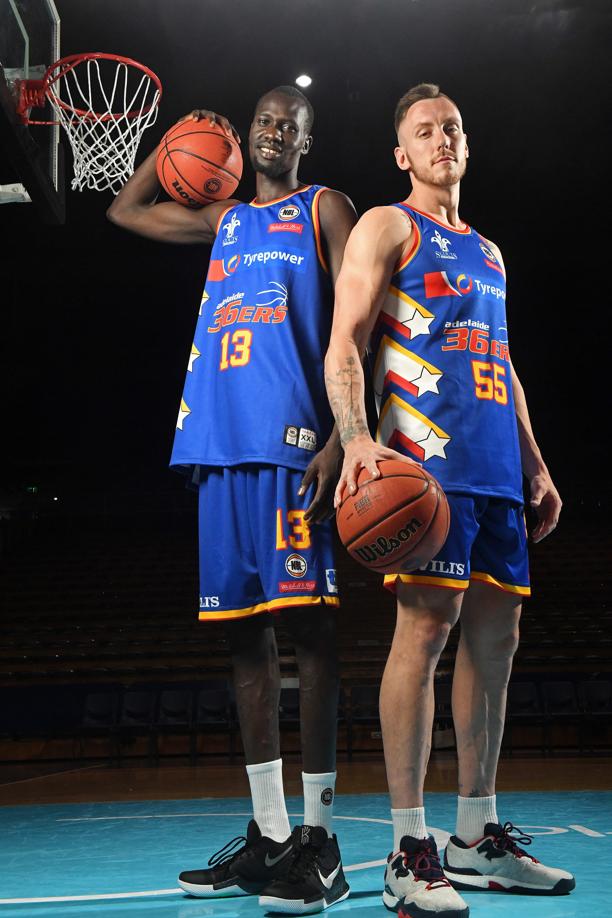 SIXERS RETRO: Majok Deng and Mitch Creek in the 36ers' 1995 variant.
WITH Brad Newley out indefinitely, Sydney definitely needs Garrett Jackson to find his NBL legs in a hurry because Paul Carter has been a solid pickup by New Zealand. The Breakers now have had a whole week to settle in Kevin Dillard - "Kev, this is Paul, Kirk, Mika, Alex ..." - and it is time for New Zealand to turn around its season. A loss in Auckland would put the Breakers into a perilous game of chasey for the rest of the season while the Kings need this to allay fears they have slipped backn into the pack. This is huge but at home, you have to think New Zealand will rise.
BRISBANE already twice has lost to Illawarra and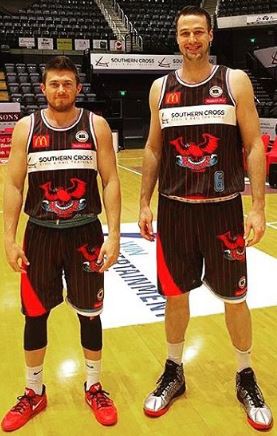 both of those games were in Brisbane. It can't fill Bullets' fans full of confidence, even with Jeremy Kendle making his long-awaited and overdue NBL debut. The Hawks took a lump from Adelaide but showed their character to turn around and smack incoming Melbourne. This becomes a "must win" for the Bullets who also need Jermaine Beal to find his game as Rotnei Clarke, Mitch Norton and Co sure have theirs going. Hawks, again, even in their old style uniforms.
REGAINING Mark Worthington will clearly bolster Cairns in Melbourne , the Taipans leading the season-series 2-1 but by a paltry regulation field goal. If United was fair dinkum and rested anyone from the Adelaide game, it should be raring to go at home against the Taipans. They just got out of Cairns alive but at home and with so much at stake, expect Melbourne to clinch, or at the very least, pinch, this series.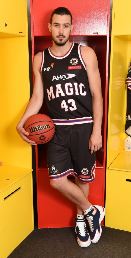 ADELAIDE has its work cut out in Perth with the Wildcats home for the first time in 2017, now having had time to settle Bryce Cotton in, Damian Martin back and the club on a three-win streak. And all three were road wins. Right now, the Wildcats will be feeling on top of the world after slumping to eighth but now resting in second. With the 36ers also playing on Thursday, travelling Friday before fronting Saturday, everything favours Perth to get this one and honour its 1995 Championship and McDonald's World Cup outfit.
NEW Zealand boasts a 2-1 series lead over Brisbane, belying the suggestion former Breakers coach and now Brisbane boss Andrej Lemanis has that much of an insight into the empire he helped build in Auckland. Lemanis' knowledge of the three Breajkers imports, for example, will be minimal, Akil Mitchell here since tip off but Paul Carter and Kevin Dillard only arriving in the past fortnight. How well Jeremy Kendle pulls up (calf) from his debut also will be relevant but it will be Bullets guard Izzy Tueta who most relishes action against New Zealand. Tueta was the injury replacement for Shea Ili this season but now is on Brisbane's roster. This one is a coin toss and maybe it will tip on the Breakers' side.
PERTH closes the round at Cairns and these two have only met once so far this season, the epic overtime game at The Jungle where the Taipans "had it won" but Jaron Johnson (who?) saved the Wildcats. Ah, the good old days. This time around, Travis Trice will be put to the sword by Bryce Cotton and Cam Gliddon also will be battling against Damian Martin. Like a few teams, Cairns needs its imports to ramp it up because the Wildcats are rolling. And Casey Prather and Jameel McKay don't need invitations to dunk and dunk hard
THE Wildcats' retro, featuring Casey & Damo
V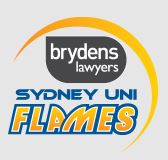 SYDNEY will face a tougher assignment in Adelaide than it wants or expects as the title contenders look ahead to Bendigo. The Lightning shed their easybeats tag last round with morale-boosting road wins and will take this one up to the Flames. Ultimately, Leilani Mitchell should lead her team to victory. But not before a hard-fought clash.
WITH Bendigo missing first choice point guard Kerryn Harrington (out injured), Leilani Mitchell can run rampant and set up her "bigs". The import clash of Spirit's Nayo Raincock-Ekunwe and Sydney's Asia Taylor should alone be worth the price of admission. But this is a crucial match for Sydney, one down in the series and needing a win to restore its own bona fides.
THE big clash of the weekend, celebrating Dandenong's 25 years of WNBL and with Penny Taylor the celebrity guest, this match with crosstown rival Melbourne should be a beaut. Both clubs lost to Adelaide last week in identical situations but with Melbourne out of the playoff race and with the Rangers celebrating their legacy, they should win this.
IT'S hard to see Canberra making up the 33 points by which it lost last week to Townsville, although a much-improved performance is a certainty. The Caps still believe they are in the finals race and the Fire have a threepeat in their sights. This will be a much tighter game than last week but the odds still favour the defending champs.
KNOCK KNOCK
Who's there?
Carter
Carter who?
Car to the airport please, another import is going home.