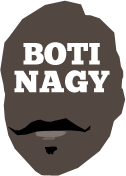 ---
Advertising opportunities available.
Please contact me.
---
Superpower Rankings, Tips, NBL15/WNBL14
Tweet
IT'S coming down toward the thin edge of the wedge in both the NBL and WNBL, the two respective Bs, Brisbane and Bendigo, under the pump this round.
In the NBL, the depleted Bullets have 13 losses and it's tough to see them escaping Adelaide, then upsetting Melbourne. Should they slump to 15 losses, then even winning their last four games to finish on 13-15 is extremely unlikely to be enough to guarantee any post-season activity.
That means the worst Brisbane can afford to come out of this round with is a 1-1 split.
So do you back the Bullets to beat the in-form 36ers in Adelaide? Or do you have them beating in-form Melbourne when they get back into Brisbane?
It's a tough, tough ask after Adam Gibson joined Cam Bairstow and Anthony Petrie in the M*A*S*H tents. It also means SEABL import pickup Jeremy Kendle and Isiaih Tueta will be called upon to be even more significant.
Jermaine Beal will likely be seeking retribution after his uncharacteristic late-game bungles last round and Torrey Craig simply loves playing in Adelaide.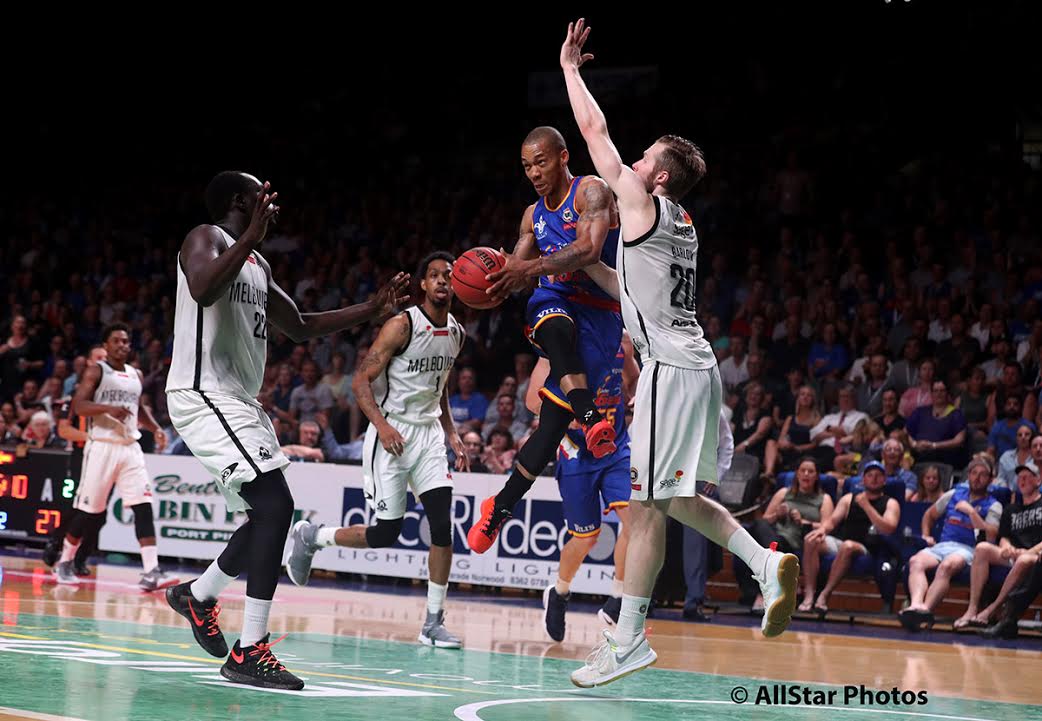 HANDLING RANDLE: Jerome Randle had 19 points in 12:50 against United. He can heat up!
But who gets the job on Jerome Randle? For that matter, who's going to run with Nathan Sobey? Or Mitch Creek? Or Daniel Johnson? And even if Brisbane junks up its defence, the 36ers have shown they can score in game-breaking runs.
United's depleted outfit put in a great effort against the 36ers, then with Chris Goulding and Todd Blanchfield back, plus late arrival Lasan Kromah suiting, took care of business over Cairns.
It's Brisbane's most challenging week of the season, no question.
SO TOO the Bendigo Spirit in the WNBL.
The Spirit have struggled since returning from the Christmas break and the loss to injury of playmaker Kerryn Harrington has been a huge blow.
At 10-7 and holding fourth spot with their fingernails, the Spirit must get at minimum a split from road trips into the lairs of defending champion Townsville and finals wannabe Canberra.
It's a big challenge, without question. But teams which truly are finals bound find ways to successfully traverse adversity.
NBL RANKINGS This Wk-Prev (Record)
8 (7) BULLETS 9-13: Went down fighting but playoffs definitely on the line this round.
7 (6) KINGS 11-12: Just need one complete 40-minute performance to lose doldrums.
6 (2) WILDCATS 10-11: Whoops! Losing two out of the blue has them back in the pack.
5 (5) TAIPANS 9-11: Held serve and now must get a split, at worst, to keep momentum.
4 (8) BREAKERS 10-12: Biggest recent mover, NZ can consolidate its gains this round.
3 (3) HAWKS 12-10: Got out of jail and need a better focused AJ Ogilvy to go 2-0.
2 (4) UNITED 11-11: Moving along nicely just now and have all the tools for Brizzy ambush.
1 (1) 36ERS 15-7: Great win in Perth and now comes the toughest opponent, complacency.
WNBL RANKINGS This Wk-Prev (Record)
8 (8) BOOMERS 4-13: Will have to bounce back against finals-bound Perth after late fade.
7 (7) LIGHTNING 2-16: Have enjoyed the Dandenong matchups and challenged Sydney.
6 (6) CAPITALS 9-8: Got the win they so badly needed and catch Bendigo when vulnerable.
5 (5) FIRE 10-8: Can move into the top four and should exploit Spirit's weaknesses.
4 (4) SPIRIT 10-7: The spluttering has started and must arrest it with a split at least.
3 (1) LYNX 10-6: Back on the road where a 2-0 result would push for the summit.
2 (2) RANGERS 12-5: Just got out of jail but should be fired up for Adelaide this time.
1 (3) FLAMES 12-6: Gathering momentum and can seriously dent Perth if firing.
THIS WEEK'S TIPS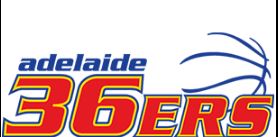 V

THE 36ers lead the series 2-1 but by only three points so in reality, Brisbane can pinch this. Not that there's much chance they will finish on the same win-loss record though. The Bullets have shown great resilience to remain competitive after losing Bairstow, then Petrie, then Adam Gibson last week, a testament to coach Andrej Lemanis' game strategies and the collective size of his players' hearts. Torrey Craig also thrives in Adelaide. But in the form the Sixers are in, it's difficult to see Brisbane being able to sustain sufficient pressure to run with Adelaide for the duration.
NEW Zealand is the club on the rise and while it is unlikely to take the series off Illawarra (1-2, -20 points) it still can surprise and grasp the W in Wollongong. When your record is 10-12 and you're trying to make a surge at the Final Four, the W is more the issue anyway. After beating Brisbane on a last shot by Kevin Dillard, the Breakers will be feeling good about themselves. So will the Hawks after also coming from behind to blank the Bullets. This has potential "match of the round" written all over it and NZ can get it.
FRONTING up again to do battle after Cairns held on grimly to beat Perth 80-78 this week, so much hinges on whether Casey Prather and Mark Worthington can play. Prather withdrew from the contest in Cairns during the warmup due to an unspecified injury and Wortho already was out after shoulder soreness. It wasn't the greatest spectacle but the Wildcats can take heart in coming back from 12 down in the final couple of minutes to get it to two and be denied on some rough officiating. At home in front of 10,000-plus, they should take a 2-1 series lead.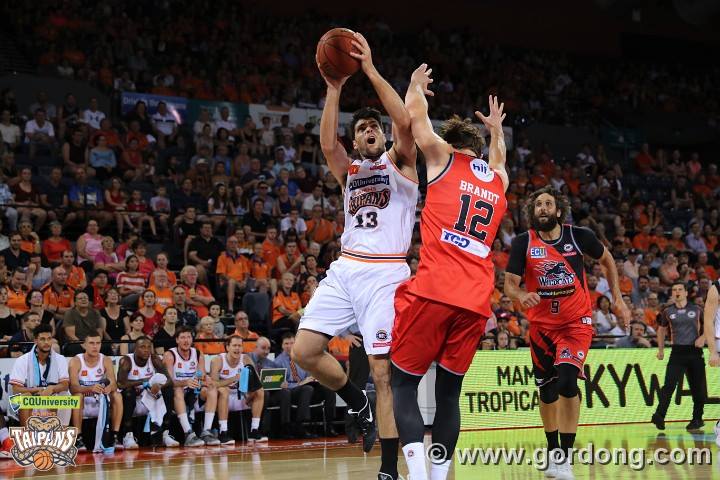 PERTH REMATCH: Stevie Weigh was instrumental in Cairns' win over Perth last round.
UNITED can formally end Brisbane's season in Brisbane and will be waiting in the Queensland capital buoyed by having its feet up while the Bullets chase the 36ers around Adelaide, and then by the memory of its recent 38-point rout in Melbourne. If Brisbane had all week to prepare for this one, the coaching team would have a chance to put a workable gameplan in place. But with Adelaide its main focus this week, all the odds favour Chris Goulding and Casper Ware sending the Bullets into planning mode for 2017-18.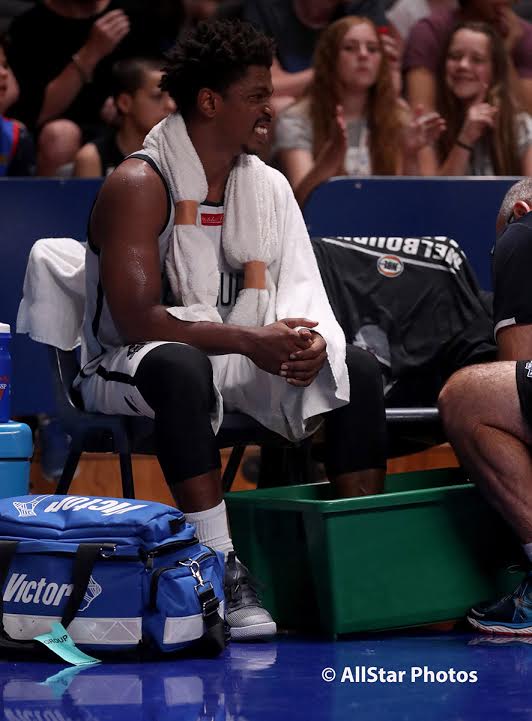 BRACING FOR ACTION: Casper Ware, ready to put the Bullets on ice this round.
WITH a chance to complete the first 4-0 sweep of the tightest regular season on record and with it, shore up first place, Adelaide has to start favourite at home against Sydney. The Kings are missing Brad Newley badly and off their game. But a superstar such as Kevin Lisch is only ever consecutive baskets from finding his confidence, and he will be lifting for the clash with Jerome Randle. Josh Powell will want a big one at The Fortress to erase the memory of his late-game brain fade there last time. This looms as a danger game for the 36ers if they even gently take their foot off the pedal.
HOW both teams fared in their earlier outings this round obviously influences this clash in Cairns against Illawarra, the Taipans leading this series 2-0 and by a strong 32-point buffer. That definitely adamantly infers Cairns has the match-plan and formula to keep the Hawks at bay but again, whether Mark Worthington suits up also is a big factor. Illawarra will be anxious to get the Taipans monkey off its back and maintain its high standing on the ladder but the form when these two meet reflects Cairns has the answers. As such, without factoring any form, injuries or travel in from their earlier matches in the round, the Taipans are legit favourites.
THE NBL's most strident recent rivalry gets a full-on revisit in Auckland where defending champion Perth needs a 12-point win to steal this series back from the Breakers in their fourth and final meeting. Paul Carter versus Casey Prather if the latter is playing, Kevin Dillard and Kirk Penney matching up with Damian Martin and Bryce Cotton, Mika Vukona and Matt Knight resuming hostilities, the contrasting games of Rob Loe and Alex Pledger against Jameel McKay and Angus Brandt - there's so much to recommend this. If New Zealand is going to make a run on the Final Four, this becomes a must-win. At home, that seems the likely result.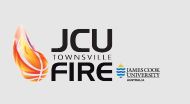 V

THIS game takes on enormous proportions with big ramifications as the Townsville-Bendigo season series is four games and currently sits at 1-1, with the Spirit enjoying a 10-point differential. That spread is hugely important because if this should finish 2-2, the spread will decide who has won it. A win by the Fire also would bring them into the top four at Bendigo's expense and this was about the time last season when the Spirit fell away. With Kerryn Harrington out, there's potential for that to happen again, Townsville the clear fravourite this time.
THE fourth and final meeting between Dandenong and Adelaide should be a cracker. Sure, the table suggests otherwise with first playing last, but the Rangers had trouble putting away the Lightning the first time, and also had their issues the second time, the final scorelines deceptive. Then earlier this month, Adelaide followed up its win over Melbourne by upsetting the WNBL leaders in Dandenong! Ally Malott has found form for the Rangers but Laura Hodges is back for Lightning. This should be a seriously good game, Dandenong favourite, but not by much.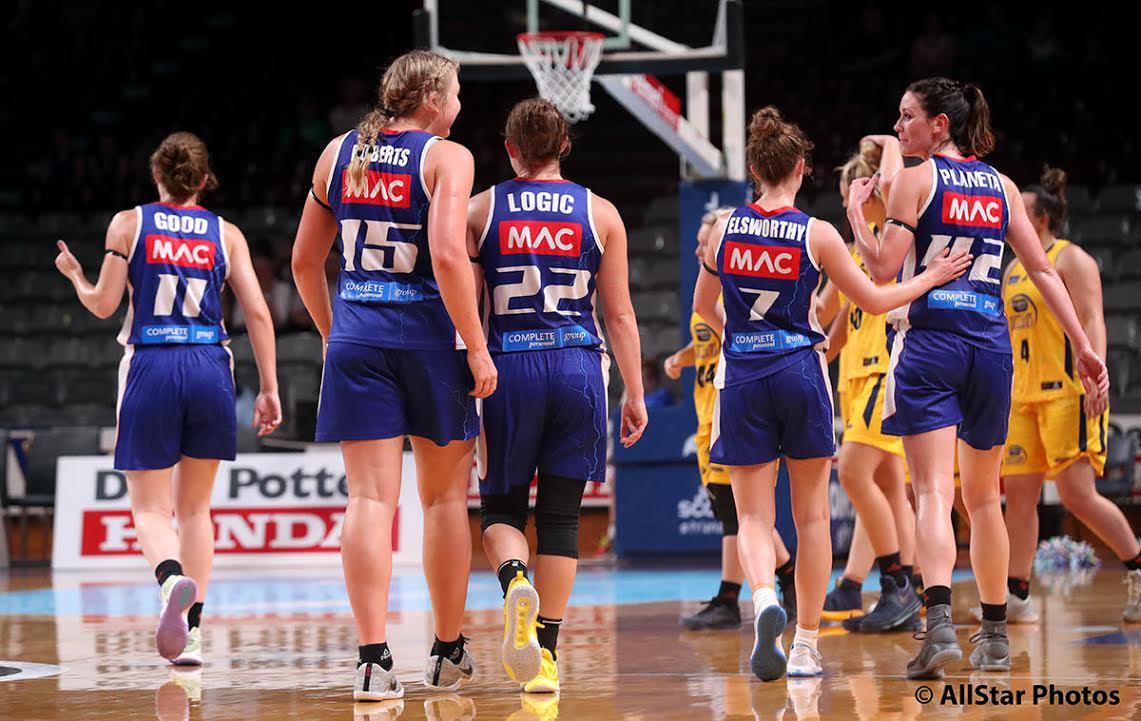 THE LIGHTNING: Great effort against Sydney as Adelaide has turned around its season.
PERTH at Sydney is something of a mini-final because their season-series is best-of-three and this is the decider, the Flames' +21 points spread largely irrelevant. It is, however, reflective of the fact it caught the Lynx by surprise in Perth, and Sydney can keep the pressure on first-placed Dandenong with a win here. Belinda Snell made a big difference too last round, adding her outside shooting threat to Leilani Mitchell's playmaking and inside targets Jennifer Hamson and Asia Taylor. Sami Whitcomb will need a big game to prevent Sydney clinching this series.
IF Canberra is to stay in the face for the post-season, it has two home games against Bendigo to add to the Spirit's woes and this week is the first of them. Down 0-2 in the four-game series and by 22 points, it has the benefit of catching the Spirit on the back end of a tough trip to Townsville and without their primary playmaker, opening the door for Lauren Mansfield to flourish. Marianna Tolo against Nayo Raincock-Ekunwe alone is worth the price of admission, the odds favouring the Caps right now, unless Bendigo can dig into its soul and produce something special.
PERTH concludes the round in Melbourne where the Boomers still will be licking their wounds after falling (well) short in overtime against Dandenong. They had the perfect chance to ruin the celebrations but instead shot themselves in the foot, which was a shame but did show a keen sense for what the occasion required. The Lynx will just be out for the win here and Melbourne will have to dig deep to consistently trouble Whitcomb, Carley Mijovic, Tessa Lavey, Ruth Hamblin and Toni Edmondson for the full 40 minutes.
KNOCK KNOCK
Who's there?
Armageddon
Armageddon who?
I'm a gettin' as fed up as the coaches with refs ruining NBL games.