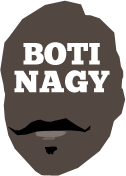 ---
Advertising opportunities available.
Please contact me.
---
Superpower Rankings, Tips, NBL17/WNBL16
Tweet
WHAT a round this will be for the NBL with the fate of only two clubs determined and six chasing three playoff berths.
Only regular season champion Adelaide and last-placed Brisbane know their fates but for everyone else, it truly is going absolutely down to the wire.
The best news?
Every team's fate remains in its own hands this round, maybe not so next week though.
It starts with a ripper in Wollongong where favourite son Gordie McLeod again will be assisting Cairns coach Aaron Fearne plot his former club's demise, Illawarra having to back up in Melbourne against United with the sun roof open.
The Bullets' triumphant NBL return may have finished in a hospital ward but don't believe for a second Brisbane plans to run second to anyone in its final few outings.
Perth backs up from Brisbane against Cairns in another series vital to any plans beyond February 16 while New Zealand has to win its match against Adelaide - then Melbourne next week - to have any chance of sneaking back into the Final Four.
United starts out in Sydney where the Kings regain Brad Newley (below) from injury in a home game it must win, considering where it finishes its regular season next week ... The Jungle.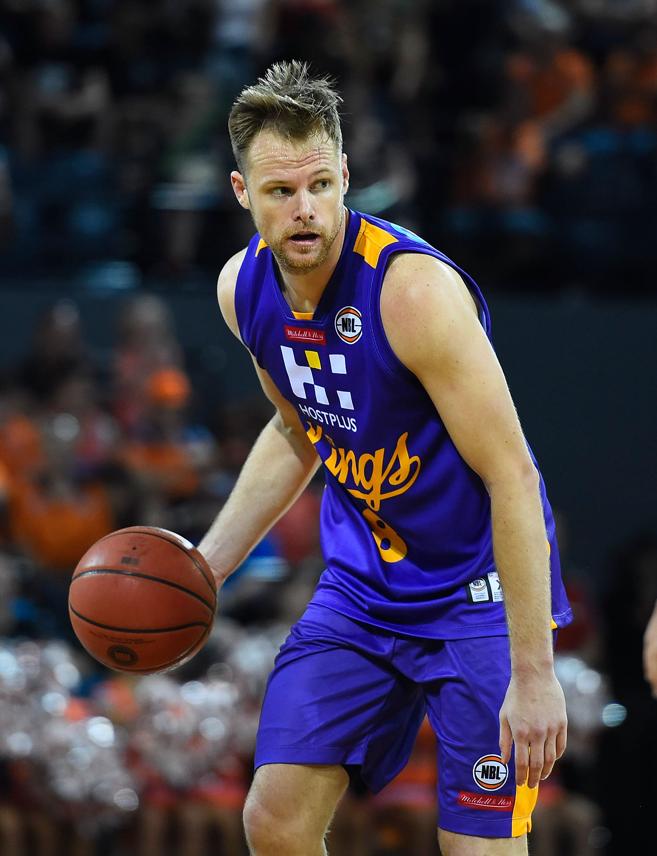 MELBOURNE celebrates its 33rd anniversary as a WNBL club but whether that will be enough to stop the Sydney juggernaut remains to be seen.
This is a huge WNBL round for defending champion Townsville and for finals wannabe Canberra, both teams on two-game road trips and needing to sweep.
The Fire face Dandenong and Bendigo, the Spirit also needing the W to stave off Townsville and the Caps.
Canberra hits Adelaide expecting to win - always a dangerous premise - before facing a Perth team with its own playoff plans.
This weekend is a basketball junkie's dream come true.
THE Breakers have named Akil Mitchell on their team list for Saturday's showdown with the 36ers at The Fortress in what would/will be a most remarkable recovery, given the events of a week ago.
If his presence doesn't inspire New Zealand, nothing can, making this, too, a huge match.
NBL RANKINGS This Wk-Prev (Record)
8 (7) BULLETS 10-16: Brisbane is going down fighting but it is going down, unfortunately.
7 (4) UNITED 11-13: A make-or-break weekend where even a split leaves Melbourne shakey.
6 (6) WILDCATS 12-12: Should get at least a split which will mean movement upwards.
5 (2) BREAKERS 12-14: Mitchell's injury stung but winning its last two should mean finals.
4 (8) KINGS 13-13: Need to win at home to get a foot firmly into the Final Four.
3 (3) HAWKS 13-12: Have a tough home/away double but even a split would be gold.
2 (5) TAIPANS 12-12: Took a quantum leap and face two games they are capable of winning.
1 (1) 36ERS 17-8: Ambushed by a desperate Hawks, will look to bounce back at home.
WNBL RANKINGS This Wk-Prev (Record)
8 (8) LIGHTNING 2-18: Beset by injury and absences, it's their usual scenario for an upset.
7 (7) BOOMERS 4-16: Anniversary celebrations should draw their best but still may be short.
6 (5) FIRE 11-9: Champs' season on the brink now, where it's been most of the season.
5 (4) CAPITALS 10-9: This is the make/break round and two wins would be a huge return.
4 (6) SPIRIT 11-9: On the run home now so no excuses, this is a "must-win" home game.
3 (3) LYNX 13-7: Depending on other results, can still grab a top-two finish so must win here.
2 (2) RANGERS 14-6: At home and with a shot to clinch the series, can put out the Fire.
1 (1) FLAMES 15-6: Big day for the Boomers but it shouldn't curtail Sydney's onslaught.
THIS WEEK'S TIPS
V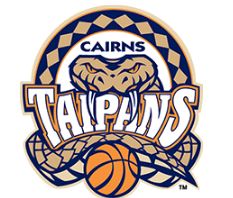 WHAT a potentially great start to the round with Cairns (12-12) at Wollongong to face Illawarra (13-12) already owning the season-series 3-0 but both teams just needing the W to keep their Final Four assault on track. It's impossible to ignore the fact the Taipans are a game away from a sweep or the manner in which they held off New Zealand and pulled clear of Brisbane last round. Equally, it's tough to see past the Hawks' terrific win over league-leading Adelaide. Homecourt advantage says Illawarra but what was it worth last time? Got to stick with the Taipans right now.
YOU know with absolute certainty Brisbane will give a gutsy effort against the Wildcats in Perth. No matter how many key men the Bullets have lost - and there's been more than any other contender - Andrej Lemanis' men continue to come out with solid gameplans and give genuine effort. But in the end, apart from Jeremy Kendle definitely now feeling at home as an NBL import, it's about manpower and Perth will just have too much depth to squander this. Damian Martin and Bryce Cotton start with an edge over Shaun Bruce and Kendle, Torrey Craig v Casey Prather is a promising matchup, Daniel Kickert and Mitch Young will take it to Matt Knight and Jameel McKay. But Brisbane thins out from there while Perth gets tougher, ultimately the difference.
NEW Zealand at 12-14, hits Adelaide with its season on the line. World-beaters a couple of weeks ago, the Akil Mitchell eye injury unquestionably rocked this team and losing stalwart Mika Vukona to a lower back injury early into the second half killed off any chance the Breakers had of upsetting the Kings in Sydney. Fully fit, fully charged and fully focused, the Breakers could beat the 36ers in Adelaide and if Mitchell - goggles and all - is in the lineup, they will have to be inspired and tough. Coach Paul Henare ripped his team for its blase demise in Sydney and an upset looms here. Without Mitchell and Vukona suspect, the 36ers should romp back to their best because bouncing back from a shock loss has been Adelaide's MO this season.
MELBOURNE had its chances in Perth but with David Andersen fully acclimatised back in and Josh Boone now confirmed as staying and not looking over his shoulder at Devin Williams' progress, Sydney presents a big opportunity for United to spring back into Final Four calculations. On most occasions when an injured player has returned, his team has stumbled a bit in that first game back as was the case with Andersen last round. Will that be true for Brad Newley with the Kings? No doubt Sydney, at 13-13, just wants its full-strength lineup back in action because one more win most likely will secure its spot in the post-season. What a cracker this one should be and with Perth away next round, this is HUGE for the Kings. So too United! This is a coin toss and mine's come down for Melbourne.
CAIRNS has 14 points to make up to tie its series with Perth but truthfully, only the W matters to the Taipans. Assuming - possibly erroneously - Perth has beaten Brisbane, it already will have nudged the Taipans out of the four if they faltered in Wollongong, enhancing the relevance of this head-to-head. Travis Trice needs another big game to cancel Bryce Cotton and Cam Gliddon also has to stay aggressive for the Taipans. The battle of the "bigs" will be huge but the X-factor could be Tony Mitchell. If he's now fully settled in, his head-on with Casey Prather could be integral and at this point, I'm leaning toward the Taipans.
IT'S the open-roof game at last for United and there's nothing quite like that moment when the roof rolls back at Hisense. Illawarra though, won't be getting excited about the occasion as a win here is essential in any plans to hold on to second place. Of course, it's much the same for Melbourne which needs the win to keep its post-season hopes alive. How compelling is this entire round? Illawarra is ahead 2-1 and +15 points but again, right now, securing the win is the real priority. Expect Melbourne to find something special for this occasion.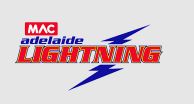 V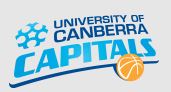 MAC Adelaide Lightning have had a rough week with import Sam Logic nursing an Achilles injury, Jordan Hunter home in New Zealand for her grandmother's funeral, Ieva Nagy ruled out for the rest of the season with a hand injury and Sarah Elsworthy sick all week. It opens the door broadly for the Capitals to open the WNBL round with a key win, keeping their Final Four hopes alive. Marianna Tolo and Mikaela Ruef most likely will rule the key but adversity usually has been Adelaide's ally.
IT'S a big weekend for defending champion Townsville, starting at Dandenong where the Rangers can clinch the season-series with a win. The Fire were beaten at home last round and have a fairly fragile grip on a Final Four berth. If Lauren Scherf and Ally Malott can get the job done against Suzy Batkovic and Kayla Standish, the Steph Cumming-Sara Blicavs duo could give Dandenong the edge it needs to keep Townsville's season right on the brink.
WITH the Spirit back at full strength, it should be able to wear down Townsville, a win in Bendigo likely to severely puncture the Fire's playoff balloon. That "backs-to-the-wall" scenario either will see Townsville regroup and reveal all of its championship qualities, or implode. There doesn't seem to be a likely third scenario. Nayo Raincock-Ekunwe could be the wild card for Bendigo which again is gathering momentum.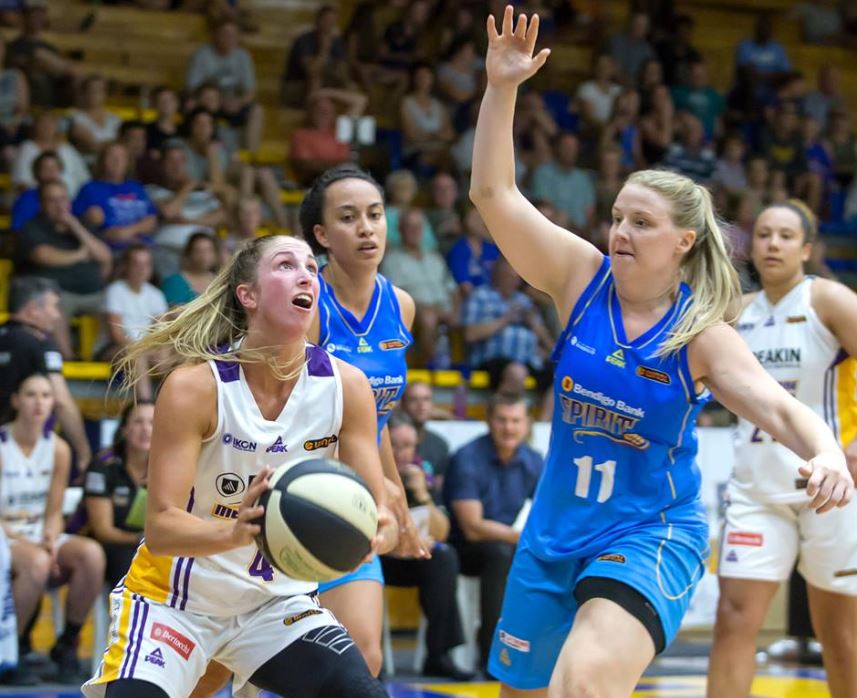 SPLASH COMING: Bendigo's Ashleigh Spencer moves in on Melbourne's Bec Cole. Pic courtesy Michelle Couling.
AT Melbourne, it is the celebration of 33 years for the Boomers, mostly as Bulleen, when the club hosts playoff-bound Sydney. There's little doubt Melbourne will be fired up for this historic occasion and if players such as Maddie Garrick, Alice Kunek, Bec Cole, Brittany Smart and Olivia Thompson can sustain the pressure, the Flames will be in a ball-game. Ultimately though, first place still is on the line and Leilani Mitchell, Belinda Snell and Co cannot let this game slip.
IN Perth, the Lynx can hammer major coffin nails into Canberra's playoff aspirations, with Carley Mijovic and Ruth Hamblin capable of negating Marianna Tolo and Mikaela Ruef, opening the doors for Sami Whitcomb to run rampant. Tessa Lavey against Lauren Mansfield is a great matchup but if Carly Wilson is to close her distinguished career with a playoff run, she most likely will be called upon to try to curtail Whitcomb.
KNOCK KNOCK
Who's there?
Devin
Devin who?
Dev in, Dev out - you had to know Josh Boone was staying.