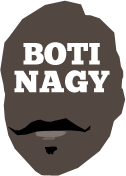 ---
Advertising opportunities available.
Please contact me.
---
Superpower Rankings, Tips NBL18/WNBL17
Tweet
IT'S been a week of working out permutations and likely scenarios but there's only three things we know about the NBL's last regular season round with absolute certainty.
Unfortunately, we've already known all three for a while.
One is Adelaide finishes top, regardless. Two is Brisbane finishes last regardless.
Three is that unless results go the way of their respective teams, stalwart power forwards, championship-winners and Olympians Mark Worthington and Shawn Redhage will be making their NBL farewell appearances this round.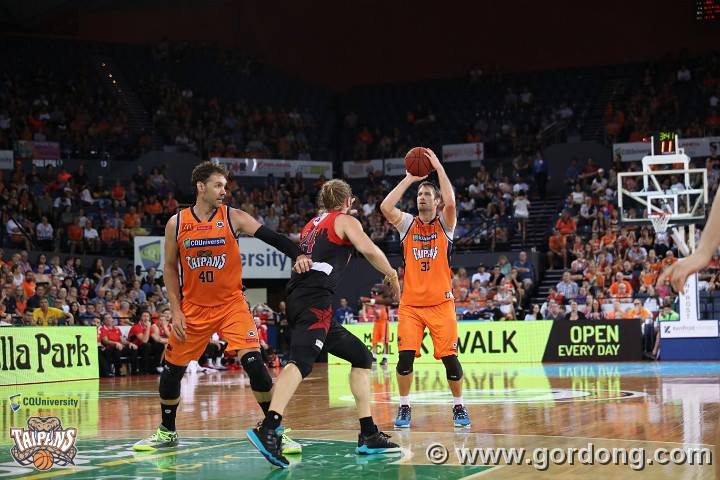 Wortho (pictured above) will play at home tonight in Cairns and conclude his career in Adelaide, unless the Taipans successfully transition into the playoffs.
And Redhage (pictured below) will play a final game at Perth Arena against Sydney before finishing his regular season in Melbourne at sold-out Hisense Arena on Sunday.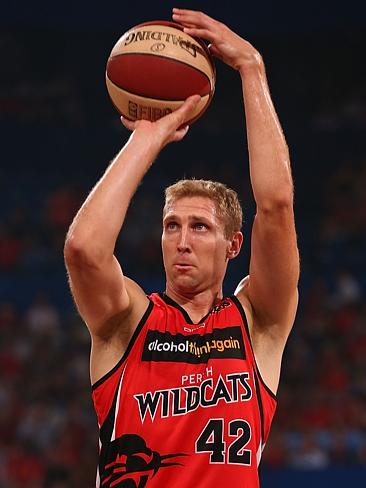 Of course, it may NOT be the end for one or both, contingent on how results fall this precarious round.
ADELAIDE Lightning's 2013 WNBL Betty Watson Rookie of the Year and former Canberra Capitals star Stephanie Talbot has signed to play WNBA this year with Phoenix Mercury.

Talbot, 22 and a 185cm guard, was a member of Australia's unsuccessful Opals team at last year's Rio Olympics, identified as a quality junior years ago.

In 2013, she was named in the tournament All Star Five of the FIBA World Junior Championship in Lithuania where she led Australia to the bronze medal.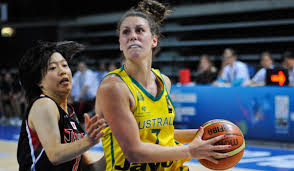 A year later she was drafted by the Mercury at number 33 and after dominating this season in Poland, has decided to accept a WNBA contract.

Talbot currently is in the top 10 for points, rebounding, assists, steals and shot-blocking in Poland, leading the AZS PWSZ Gorzow Wielkopolski team.

She follows fellow South Australians Michelle Brogan, Cayla George and Tess Madgen to Phoenix, which is coached by Opals legend Sandy Brondello and has a strong "down under" connection.

Michele Timms, Kristi Harrower, Michelle Cleary, Belinda Snell, Leilani Mitchell and multiple championship-winner Penny Taylor all have played for Phoenix, which at one point was even coached by our London Olympics coach Carrie Graf.

Opals forward Rebecca Allen recently also confirmed she will return to the WNBA this year at New York Liberty.
NBL RANKINGS This Wk-Prev (Record)
8 (8) BULLETS 10-17: Brisbane again will go down fighting but it is going down, again.
7 (4) KINGS 13-14: Season ends in Perth or continues with a win. Simple equation really.
6 (6) WILDCATS 13-13: Must take care of Sydney and Melbourne for best possible finish.
5 (5) BREAKERS 13-14: Must beat Melbourne for a shot at playoffs. Big challenge, even at home.
4 (3) HAWKS 14-13: Have handled Brisbane all season so should win comfortably at home.
3 (2) TAIPANS 13-13: Two shots at the top-of-table 36ers but Adelaide is spluttering lately.
2 (1) 36ERS 17-9: Foot off the pedal somewhat since clinching RSC and looking for form.
1 (7) UNITED 13-13: Massive jump but head into last round as the form team by far.
WNBL RANKINGS This Wk-Prev (Record)
8 (8) LIGHTNING 2-19: Can finish with a home win if the refs stop deciding games in Adelaide.
7 (7) BOOMERS 4-17: Tough Doomsday Double with a split most likely the best outcome.
6 (5) CAPITALS 11-10: Pointy end of the season now and must beat incoming Bendigo.
5 (4) SPIRIT 11-10: See above. Must go into Canberra and grab the W or finals is over.
4 (2) RANGERS 14-7: Spluttering of late and can kick-start season again on road, or ...
3 (6) FIRE 13-9: Finally looked the goods last week for first time since season opener.
2 (3) LYNX 14-7: Should have no difficulty turning away Melbourne's challenge.
1 (1) FLAMES 16-6: Finals-type atmosphere for Dandenong's visit should bring out best.
THIS WEEK'S TIPS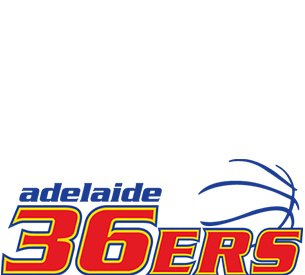 V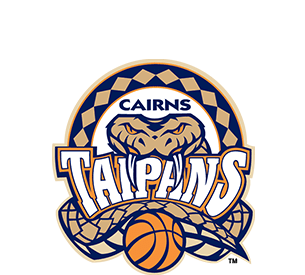 WHILE 14-14 could be enough to make a finals berth a reality for some teams, the head-to-heads will be especially relevant. So where it's possible - and this is the case for 13-13 Cairns - finishing 15-13 would be far safer and preferable. That means beating the regular season champion 36ers twice within 48 hours. What makes a tough task seem possible for the Taipans faithful is not only the fact Illawarra and New Zealand have taken Adelaide down this past fortnight but that the Sixers also will not take any chances with injured or semi-injured personnel. Chalk #1 up to Cairns.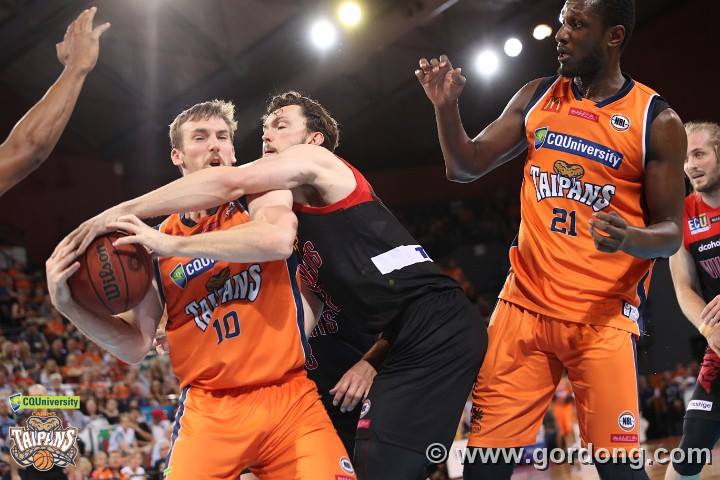 MITCH McCARRON: Brings many similar attributes as Adelaide's Nathan Sobey.
IT'S this simple for New Zealand in Auckland. Beat Melbourne and then sweat on other results that 14-14 is enough. Lose to Melbourne and go on vacation. The Breakers virtually were out of it last week in Adelaide but were going down with all guns blazing. Suddenly the 36ers were self-destructing and New Zealand wasn't going down anymore! So can Paul Henare drag one great game out of his team to potentially keep alive its season against the current form team? That's the million-dollar question but Akil Mitchell's absence will be more acute against Melbourne's talented frontline. Thanks for a great season Breakers.
IT'S this simple for Sydney too. Win in Perth for the first time this millennium to get to 14-14 for a shot at playoffs, or lose and go fishing. There's no doubt even though Steve Blake hadn't made a huge on-court impact, Sydney's slippage from seeming powerhouse to occasional Mighty Mouse occurred from the time he departed. Brad Newley's return gave the Kings a deeper look again but whether Andrew Gaze can corral all that potential and Kevin Lisch finds his shot somewhere crossing the Nullabor again are big question-marks. There's nothing wrong with fishing.
CAN Andrej Lemanis come up with some sort of gameplan which his light-on Brisbane Bullets successfully can execute for 40 minutes in Wollongong against an Illawarra which can just about clinch second place with a final round home win? Huge question and the short answer is no. Illawarra beat the Bullets twice in Brisbane and already at the Sandpit to be 3-0 in this series. It is the only team Brisbane has not been able to handle or beat this season. We're expecting that to happen now, with this much at stake? Not likely, although Brisbane will go down scrapping.
SO for Cairns' #2 shot at the 36ers in Adelaide, they will run up against a full house of crazies but at least do it in Mark Worthington's favourite opposition venue. Whether it was with Sydney, Gold Coast, Melbourne or South Dragons, Wortho has played some of his greatest games on the Titanium Security Arena floor, so it is fitting he perhaps goes out in style there. Hopefully the 36ers do something to acknowledge his career, even if it doesn't end here. But the percentages are that it will.
IT is sold out at Hisense Arena and was so yesterday already. How good is that? Perth may have the edge over Melbourne in their head-to-heads but this game could be for a spot in the Swisse Finals and certainly at the very least, will have a bearing where either of these loaded teams finish the regular season. It also could be Shawn Redhage's final game of NBL basketball. Of course, how these teams fared in their first outings of the round will factor into the degree of desperation. Suffice to say this should be one hell of a contest to conclude the NBL's greatest ever regular season.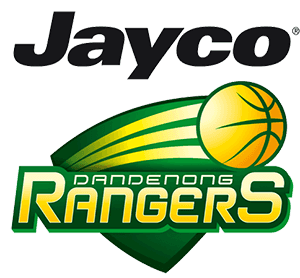 V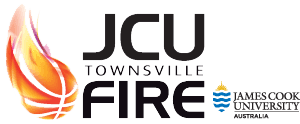 THE Rangers went down by 14 at home in what was a "must win" for defending WNBL champion Townsville last round and there's not many reasons to think this one might go differently at the Fire station. With Suzy Batkovic stepping up at the business end and Dandenong also taking a recent hit from Perth, the Rangers desperately need to reverse their fortunes in what is a huge road round that could even threaten their playoff participation.
IF the local referees in Adelaide could just blow a fair game and stay out of the results as a factor, the Lightning could reward its faithful fanbase with a repeat win over Melbourne. The Boomers gave Sydney a mighty fright but Adelaide also had Canberra rocked before the whistlers stepped in. Desperate to have a win at home - and with this their last chance to achieve it - Adelaide should get up, unless Maddie Garrick shoots out the lights.
FINALS hopes hinge on this result because the loser of the Canberra-Bendigo clash in the capital can pack up their post-season plans and start following Jess Bibby and Erin Phillips in the AFLW. The Spirit lead this series 2-1 and with +8 points but all Canberra will be looking for is the W, not the points spread. This should be a gem, Kelsey Griffin coming back into touch, Marianna Tolo always a key presence. Coin toss. It's come down Heads, so of course that means Bendigo.
LOSE at Sydney and the series is lost and likely any homecourt advantage in the finals is gone with it for Dandenong. This series is tied at 1-1 and is a best-of-three so it is a must win for the Rangers. Sydney had a hiccup last week against Melbourne and isn't invulnerable, even at home. But Dandenong has lost some of its rhythm and isn't playing with the confidence and cohesion it showed earlier this season when it looked a serious title threat. Now it's a battle to secure a Final Four berth.
MELBOURNE will want to put in a big game in Perth against the Lynx but, just like Suzy in Townsville, Sami in Perthville is coming back into top form as the playoffs approach. It is hard to see the Boomers doing much here, other than fighting the good fight. But Mijovic, Hamblin, Lavey, Edmondson and Whitcomb are eyeing a strong finish and some homecourt for the finals. Perth by plenty.
KNOCK KNOCK
Who's there?
Statue
Statue who?
Is-that you Fuquan? Ah no, it's Tony, thank goodness