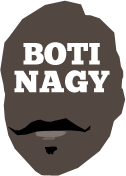 ---
Advertising opportunities available.
Please contact me.
---
Superpower Rankings, Tips NBL19/WNBL18
Tweet
IT'S time! We've arrived. Can the NBL's best ever regular season now springboard us into its finest finals series? Can Canberra sneak a WNBL Final Four spot?
All this and more awaits with tip-offs tonight in Adelaide for the NBL's Swisse Semi Finals - and also in the capital where a WNBL club's fate will be determined.
LEAGUE MVP Jerome Randle certainly altered the dynamic of the semi final between Adelaide 36ers and Illawarra Hawks with his media comments.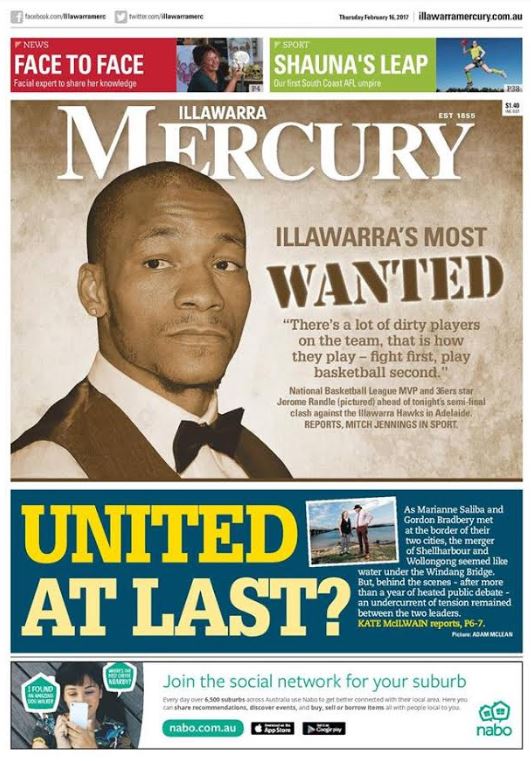 Randle's branding of the Hawks as dirty and more interested in fighting than basketball, if calculated to alert the officials, was a somewhat ham-fisted.
And if it was just his honest assessment - which I believe is how he views it - probably didn't do himself or his team much good, in terms of firing up Illawarra.
Did he reveal his concerns at how the Hawks have played him?
he certainly opened himself to a few extra hits becaue, as we all know, for some reason referees allow even more in playoff games.
The Illawarra Mercury was none too dazzled as you can see with its front page today.
How it impacts tonight's series opener should be very interesting.
EITHER Mark Worthington or Shawn Redhage will get to close their distinguished NBL careers with a shot at a farewell championship, the Cairns-Perth semi final series tipping off tomorrow night at the Orange Grove. One of them will advance, one of them will bow out.
For that matter, Illawarra forward Oscar Forman has stayed "mum" on his future. He too could be having his last shot at the championship. What a way that would be to book-end a career. Starting in 2002 winning a title with Adelaide 36ers, finishing in 2017 with a title for the Hawks.
Not that I want to see him go. Oscar has been an ornament to the game and has shown often enough he can still shoot out the lights and make good decisions down the stretch. I'd love to see him go another year and, unlike his power forward contemporaries, is still in pretty solid shape.
It's no secret Wortho's body has started to say "no more" and Redhage too has lost a step. Can they still help you win though?
You bet, and both have shown that quality recently. Their farewells also will be fun to observe, albeit melancholy.
CANBERRA has to beat Lightning, then stop defending champion Townsville, to make it to the playoffs in Carly Wilson's farewell season.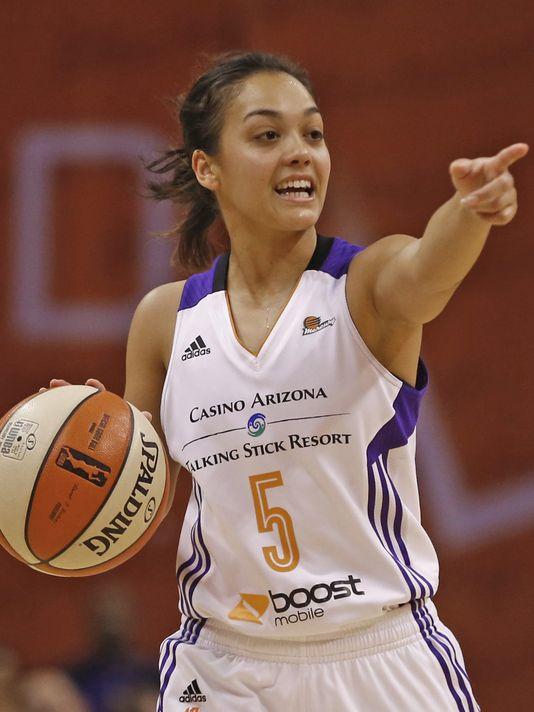 That's pretty good motivation in anyone's books though with Abbie Wehrung out injured, it is difficult to see the Caps capitalising.
Sydney meanwhile has fulfilled all expectations claiming the regular season championship, and further has been buoyed by news playmaker and Rio Olympics starter Leilani Mitchell will rejoin triple-WNBA champion Phoenix Mercury this year.
Mitchell played 34 games with Mercury in 2015, hitting a couple of memorable game winners in the process for coach Sandy Brondello.
"Leilani is one of the best shooters in our game," Mercury general manager Jim Pitman said.
"She was an important contributor for us as our point guard in a 20-win season in 2015, and we are excited to have her back in a Mercury uniform. She gives us another guard who can create and shoot, and helps us spread the floor with Brittney Griner down low."
Mitchell has twice been voted the WNBL's best point guard (2014, 2016) as a member of the All-Star Five and is likely to add her third such honour this season.
NBL RANKINGS This Wk-Prev (Record)
8 (8) BULLETS 10-18: Injuries cruelled Brisbane's season. Sadly that's the whole story.
7 (1) UNITED 13-15: From "form" team to crash and burn - situation normal.
6 (7) KINGS 13-15: Lost Steve Blake and lost their way but revived interest in Sydney.
5 (5) BREAKERS 14-14: Closed the year with heads held high after a luckless season.
4 (2) 36ERS 17-11: Enter playoffs in worst form of the finals quartet. Questionable.
3 (4) HAWKS 15-13: Fired up and ready to repeat season-long dominance over Adelaide.
2 (6) WILDCATS 15-13: Finished strongly and lead the finalists in playoff experience.
1 (3) TAIPANS 15-13: Ended regular season on a huge high. Now for the real season.
WNBL RANKINGS This Wk-Prev (Record)
8 (8) LIGHTNING 2-20: With nothing to lose, can upset Canberra but even a split seems unlikely.
7 (7) BOOMERS 5-18: Hosting Bendigo, no reason why Boomers cannot finish on a high.
6 (5) SPIRIT 11-11: Blew its season last week but can still act as a spoiler for Perth.
5 (6) CAPITALS 12-10: Need a 2-0 sweep which, to complete in Townsville, is a very tall order.
4 (4) RANGERS 14-9: Spluttering has continued and desperately need to arrest it before finals.
3 (3) FIRE 14-9: Looking like a reigning champion again, bad news for all, especially Caps.
2 (2) LYNX 15-7: Two tough road games to finish season will challenge their title aspirations.
1 (1) FLAMES 17-6: Enjoyed a great regular season and should finish on a high note over Adelaide.
THIS WEEK'S TIPS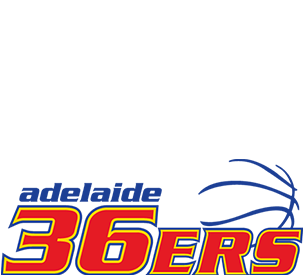 V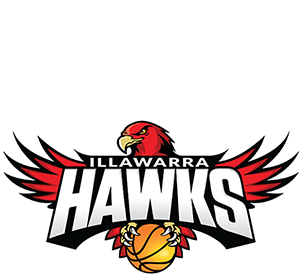 GAME 1 of the Swisse Semi Finals opens tonight at Titanium Security Arena where Illawarra won 85-74 earlier in the season, then took a 32-point belting on its last visit. That was the 36ers "avenging" their 34-point loss to the Hawks in Wollongong but truth is, Illawarra won this season-series 3-1 and had the solution for league MVP Jerome Randle. In four games, Adelaide had four different leading scorers, suggesting the Hawks got hold of Adelaide's offence too. Now Randle further has sparked Illawarra with his poorly timed comments. Adelaide has been far from its best for the past four games and whether it can turn its form around is the huge question-mark. Now, again with something to play for, possibly the focus will return because it simply has to win this series opener. If it heads into The Sandpit on Sunday at 0-1, this may end prematurely.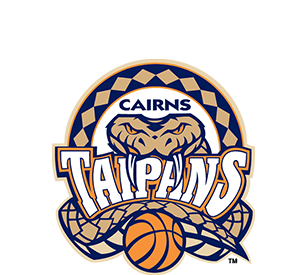 V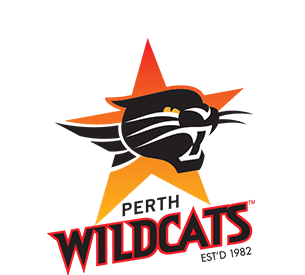 CAIRNS finished on top of the world with twin wins over the 36ers to steal second and gain the all-important homecourt edge over Perth. What a season-series these two clubs enjoyed, with Cairns winning twice at home and Perth winning in overtime in its two games at The Jungle. Tight much? But you can immediately see how key homecourt becomes because to win this, the Wildcats will have to win at the Orange Grove where they might not boast 13,000 fans but an Orange Army every bit as loud and rabid as the Red Army. The most experienced team in the playoffs, if any team can win away from home it is Perth. The Taipans like how they match up though and will feel both their road losses in the west were suspect. That confidence may make that smidgen of difference necessary to give Cairns a 1-0 start.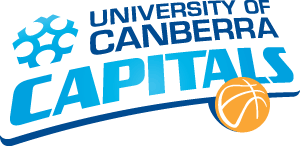 V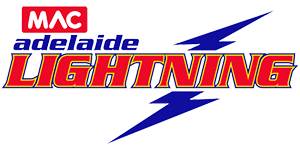 IF Canberra drops its game to Adelaide tonight - and it only just escaped Lightning previously by six and eight in a pair of hard-fought contests - any hopes of sending Carly Wilson into retirement with a farewell WNBL finals run bites the dust. The Caps need to win this and also to beat Townsville to steal a late playoff berth so all the pressure is on the home team. How the Capitals respond to that determines this because Adelaide will be relaxed and at its best - a dangerous combination.
CONTINGENT on other results, Dandenong can finish anywhere between second and fourth so winning over Perth becomes paramount. But not only for final positioning. Heading into the post-season, the Rangers would want to have some form to build confidence or their playoff participation could be over fairly quickly. At its best, Dandenong handled Perth comfortably and the Lynx needed overtime to escape Melbourne. The opportunity is there for Dandenong.
BACKING up against the regular season champion Flames in Sydney is hardly the game last-placed Adelaide would have coveted to close its worst season, results-wise. The Flames can use it as a training run ahead of the playoffs and protect some of their key player assets, or they can go all-out and use this as a springboard into the finals. When they met recently in Adelaide, it took a late steal to confirm a three-point win for Sydney so the ingredients are there for a good contest. But it's difficult to conceive of Sydney losing.
ANOTHER promising season has unravelled for Bendigo and it is extremely vulnerable at Melbourne. The Boomers blew Adelaide away in a rousing finish, then were stiff to not beat Perth in regulation, the Lynx finally breaking away in overtime. Kalisha Keane has found great form and players such as Maddie Garrick, Alice Kunek and Bec Cole can turn a game in minutes. With little to play for, the Spirit must dig deep or risk closing 2016-17 with a whimper.
ASSUMING, possibly errponeously, Canberra has beaten Adelaide, then beating the defending champion Fire in Townsville is the end of the road for the Caps or the pathway into the playoffs. It's that simple. Of course, in any city where Suzy Batkovic resides, it's never that simple. The Batgirl loaded Townsville onto her shoulders and the Fire rallied its way back into the four - coinciding with Bendigo's tumble. Expect this to be the end of the road for Canberra, Townsville with Kelly Wilson in form, Kayla Standish stepping up and plenty to play for itself.
IN contrast to its game in Melbourne, at home to close its year, Bendigo should find something for its fans against finals-bound Perth. Finishing on a win would be a good note to end what ultimately has been a disappointing season, despite unearthing a quality import in Nayo Raincock-Ekunwe. There's no question at their best, the Spirit has had Perth's measure. But the Lynx is jostling for its Final Four positioning so it won't be gifting the home team with anything. Sami Whitcomb is high in MVP conversations and this should prove a super finale to the regular season.
KNOCK KNOCK
Who's there?
Tai Wesley
Tai Wesley who?
Tie Wesley up on the block or he can kill you.