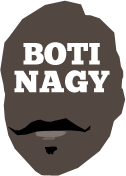 ---
Advertising opportunities available.
Please contact me.
---
Superpower Rankings, Tips, NBL/WNBL 1
Tweet
WELCOME to Round One's rankings and Round Two's tips ... but wait, there's more! Everyone and their neighbour is doing weekly ratings, rankings, even "power" rankings these days.
So this week we stuck our heads together here at the B.O.T.I. offices and fine linen warehouse and came up with the new, improved SUPER Power rankings.
Yeah, that's right. SUPER Power rankings that have been turbo-charged, so LOOK OUT!
In other news, Cairns Taipans won't officially know until Nathan Jawai sees the specialist tomorrow but they expect him to be suiting in Sydney against Aleks Maric and Co.
Coach Aaron Fearne said Big Nate, who severely injured a finger during the pre-season, had come through seven full contact training sessions so he was not expecting any sudden hiccups with the specialist.
New import Josh Powell is ready to play for the Kings and it wouldn't surprise if he suited against the arch rival Hawks at Wollongong tonight, and/or against the Taipans on Saturday.
And now, to the Batmobile!
Oh. Sorry. And now, to the Super Power Turbo-Charged Rankings!!

NBL RANKINGS This Wk-Prev (Record)
8 (-) UNITED 0-2 - The chopping block will be prepared if Melbourne doesn't at least split.
7 (-) 36ERS 1-1 - Tough to repeat Sunday's win and back up in Brisbane. Nice draw.
6 (-) KINGS 0-1 - First the arch enemy, then the Orange. It doesn't get any easier.
5 (-) TAIPANS 0-1 - Have won in Sydney before and have the gameplan and tools to do it.
4 (-) WILDCATS 1-1 - At home and aware of the season's pitfalls, Perth should prevail.
3 (-) BREAKERS 1-0 - Tough opening trip to the wild west but can tame the Wildcats.
2 (-) BULLETS 2-0 - Face a further great challenge of their bona fides.
1 (-) HAWKS 1-0 - Were super to start and can continue on that roll.
WNBL RANKINGS This Wk-Prev (Record)
8 (-) LIGHTNING 0-2 - On the road again, they can't wait to get back home again.
7 (-) CAPITALS 0-1 - Unlucky first up and can snatch two wins this round at their best.
6 (-) SPIRIT 1-0 - Will move up the rankings if they get the job done at home.
5 (-) BOOMERS 1-0 - Weren't that imposing last round and Perth will be a true test.
4 (-) RANGERS 1-0 - Chance to establish this weekend, who and what they will be.
3 (-) FLAMES 0-1 - Beaten by a title favourite, Sydney can get rolling against Caps.
2 (-) LYNX 1-1 - Had to know Townsville was going to be rough and now Victoria awaits.
1 (-) FIRE 1-0 - Made a statement against Perth. Will punctuate it with Adelaide.

THIS WEEK'S TIPS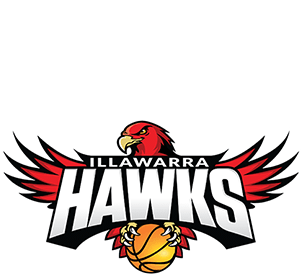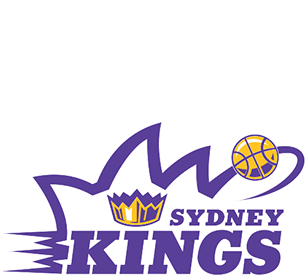 THE fabled NSW rivalry is rekindled with a little extra heat, given Kevin Lisch swapped camps from Illawarra to Sydney in his busy off-season. Josh Powell likely also enters the equation. Illawarra easily was the most impressive team of Round 1 so it is hard to see the Hawks slumping at home.
MELBOURNE took a stunning smack at home from Adelaide on Sunday and will come out better-prepared for the 36ers' gameplan this time around. Joey Wright completely outcoached Dean Demopoulos who has to be feeling uncomfortable in his coaching chair, given his results with the talent at his disposal. "Work-in-progress"? No-one wants to hear that shite.
NEW Zealand knows what to expect in Perth, given this is the league's current most raw and engaging rivalry. I do like the Breakers for an upset because Perth was just 2.8 seconds shy of losing back-to-back games to start the season. But in The Jungle, you have to favour the Wildcats.
IF Big Nate plays, obviously Cairns' dynamic changes at Sydney, for the better. But the Taipans have already looked fairly solid, unlucky to lose in Perth and 3-0 against only NBL teams at the ABC. Just can't see Sydney losing three straight and a second one at home so leaning to the Kings. But if there's good odds on Cairns, that's a solid punt.
IF Melbourne loses in Adelaide tomorrow, Dean Demopoulos will be feeling all kinds of heat, "Awiight?" So hosting an Illawarra which still has the memory of last season's narrow - did they look at the TV timeout or not? - and controversial loss at Melbourne, isn't ideal. Liking the Hawks here but if United is 0-4, there most likely will be a big story on Monday.
ANOTHER great rivalry gets a new look when Adelaide hits Brisbane on Sunday, a tough ask for the 36ers after negotiating Melbourne on Friday. If the Sixers win this - as they did last round, backing up to beat United - then they are legit. But the odds favour the Bullets, with or without Cam Bairstow.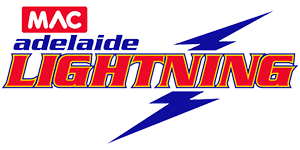 V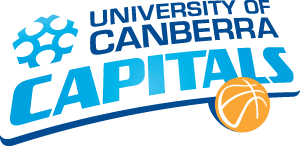 ADELAIDE Lightning are back on the road, this time first at Canberra where Lauren Mansfield and Mikaela Ruef will be wanting to make some noise. Marianna Tolo also will be a headache for the Lightning, which regains coach Chris Lucas but will need huge games from Colleen Planeta and Tayla Roberts.
ONE of the games of the round, Dandenong at Bendigo should be a thriller and homecourt in this one will be substantial. The Spirit limped past Adelaide in overtime while the Rangers just escaped Canberra, so both teams are far from their best. Just liking Dandenong's stability at this point.
PERTH, like Lightning, is living on the road but it has enough weapons to succeed at Melbourne. The Boomers didn't dazzle over Adelaide but had Alice Kunek causing problems and Chante Black a keyway presence. She runs into "international defender" Natalie Burton so that should be interesting, Sami Whitcomb ready to bring the Lynx a W.
TOWNSVILLE has loaded up even further with Amy Kame, now that Kayla Standish can play as a local. In the corresponding fixture last year, when Lightning had a more established playing group, the Fire won by a record 63 points and this has the whiff of something similar.
PERTH at Dandenong could be the match of the round too, both recently post-season teams and capable of giving the championship a shake. The Lynx spent big on this team but missed Tessa Lavey last round. At home, the Rangers should have an edge, especially with Ally Mallott playing.
CANBERRA at Sydney is an under-rated rivalry, both sides narrow losers last round. The Flames, at home and with the options at the disposal of coach Cheryl Chambers, should seize the win, Jennifer Hamson sure to cause problems. Time for a dunk?
KNOCK KNOCK
Who's there?
Dean
Dean who?
It's happened already?