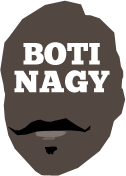 ---
Advertising opportunities available.
Please contact me.
---
Superpower Rankings, Tips NBL/WNBL 10
Tweet
ONE round back, Brisbane was in second spot and Cairns in the top four, NBL life looking blissful in the sunshine state.
A week later and the two Queensland teams are in a catatonic state, sixth and last respectively.
That's what two losses in a row can do to you in 2016-17.
Cairns has to arrest its stumble at home but has Illawarra coming to town. In recent years, the Hawks have tended to win in Cairns and the Taipans in Wollongong and that trend already is established again.
Cairns beat Illawarra 98-83 at The Sandpit in Round 4. Yeah. Go figure.
At the time, the Hawks were reeling and Cairns recovering from its 0-3 season-start. Times change.
Right now, Illawarra is looking the goods and Cairns stumbling again. Suffice to say, if the Taipans drop this one at the Orange Grove, they likely become the first team in 2016-17 to fall out of the playoff race. At the very least, they will have made it increasingly difficult to recover.
Brisbane has not set the world alight at home and entertains Melbourne and Illawarra, trailing both 0-1 in their respective season series. The Bullets are -8 on United and -10 on Illawarra after losing at home to the Hawks last weekend.
This is genuine backs-to-the-wall stuff for Brisbane and it, too, faces a long uphill trek if it doesn't get a split out of this, at worst.
PERTH will be celebrating the news New Zealand has instructed Corey Webster to take time off to "get his injuries" properly rehabbed.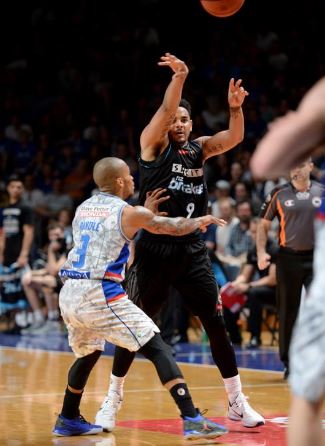 That's the official word out of the Breakers who are concerned he is dealing with a raft of injuries.
He's probably also dealing with being relegated to the bench with Kirk Penney's return, elevation to a starter - but as the point guard - back to the bench, and his birthday kerfuffle a week back which led to his arrest and an assault charge.
For the Wildcats, considering it was Webster who took the ball to the hoop and scored the match-winning basket in the Breakers' 87-86 overtime win in The Jungle, this must have been as good as finding a forgotten $20 note in your pants pocket.
Here's hoping Corey, a bona fide superstar of our league when he is healthy, makes a speedy recovery from whatever ails him.
In the meantime, New Zealand, like Brisbane, kept a third import option up its sleeve but if it intends to pull that trigger, it is going to have to happen very soon.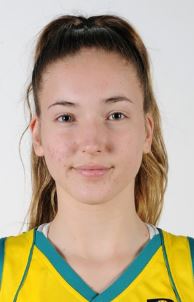 THE WNBL enjoys a boost this round as a late contender for its Rookie of the Year honours suits up, Anneli Maley joining the MAC Adelaide Lightning.
A week ago Maley was kicking it in Melbourne for Box Hill Senior Secondary College in the Australian Schools Championship, rediscovering her love for basketball.
Anneli rocked the grand final with 20 points and 32 rebounds as Box Hill beat Rowville Secondary College 75-40.
It concluded a triumphant week for one of the stars of the Sapphires' 2014 FIBA Under-17 World Championship.
Lightning coach Chris Lucas was her coach then and had the inside running on luring her to Adelaide, where his young 0-12 team presented ample playing opportunities for the 188cm, 18-year-old rebounding tyro.
Having fallen out of love with the game and dropping out of the sport for 18 months, it is fabulous to see such a remarkable talent back and in the nation's pinnacle competition.
From high schools ball to facing Suzy Batkovic and Townsville assuredly is a "baptism of Fire", Adelaide also further chastened with the loss of captain Laura Hodges to a minor hamstring tear.
ADELAIDE versus Sydney this week is the NBL's No.2 ranked team against the No.1 - a scenario few would have predicted a month ago.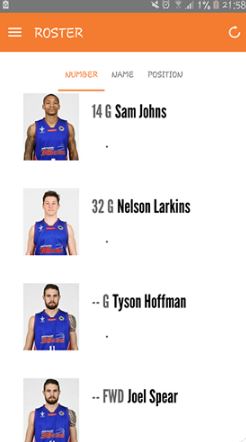 They meet twice too, first at Titanium Security Arena, then at Qudos Bank Arena, the 36ers ahead 1-0 in the season-series after beating Sydney during their current five-game win streak.
That streak matches the best streak of this volatile season, produced by Sydney, of course.
The fact it's a WNBL-NBL double-header in Adelaide makes this one of THE value tickets of a great round of elite basketball.
Meanwhile, check out the fabulous NBL app (right) to find a further reason why it's so hard to guard Jerome Randle.
Yes, he and Sam Johns could pass for twins!
Whenever they're both on - rare, we admit - confusion reigns across all defences.
As for Eric Jacobsen, it's no wonder there's such confusion at times on the 36ers' bench when Joey Wright looks down for his big-man import.
Tyson Hoffman ... Joel Spear ... everyone is going for the Jacobsen look it seems.
"Damn man. All these guys look alike to me," Wright most certainly didn't say.
NBL RANKINGS This Wk-Prev (Record)
8 (3) TAIPANS 6-8: Losing two in a row at home has pulled the rug out from under Cairns.
7 (5) BULLETS 7-8: Risking going deep into the red and must split, at worst, in Rd.11.
6 (8) BREAKERS 7-9: Sending Corey for a sabbatical is risky but hopefully NZ will fire up.
5 (7) WILDCATS 7-7: Chances in Auckland have been given an unexpected boost.
4 (6) KINGS 10-7: Can shore up first place by turning away Adelaide's challenge.
3 (1) UNITED 7-8: Losing Dave Andersen stings but a shorter rotation has been helpful.
2 (4) HAWKS 8-7: Sneaking up the rankings but facing a do-or-die double for Qld.
1 (2) 36ERS 8-6: A five-win steak in the tightest season says it all. Kings a huge test.
WNBL RANKINGS This Wk-Prev (Record)
8 (8) LIGHTNING 0-12: Host champs, then fly west to face runners-up. A nightmare.
7 (7) BOOMERS 3-10: Canberra is within Melbourne's scope but tough to see an upset.
6 (4) CAPITALS 7-5: Took a hit last round but quickly can bounce back over Melbourne.
5 (6) FIRE 7-7: Back to squaring their record and should batter weakened Adelaide.
4 (5) FLAMES 7-5: Regain Asia Taylor just in time for Dandenong showdown.
3 (3) LYNX: 8-5: Will smack the light out of Lightning after being trampled at home.
2 (2) SPIRIT 9-5: Got the job done in Sin City and will welcome Caps to Bendigo.
1 (1) RANGERS 11-3: Seven-game win streak confirms Dandenong is rocking it.
THIS WEEK'S TIPS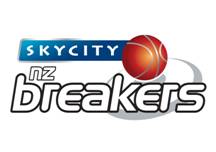 V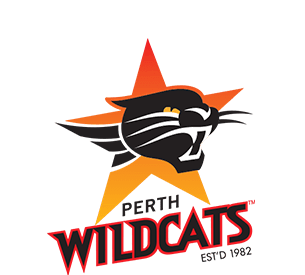 LAST season's grand finalists were seventh and eighth a week ago, now Perth has moved into fourth and the Breakers seventh, this game as crucial as any regular season tryst between this era's most vaunted rivals. They've met twice this season, both times in Perth where the Wildcats won 75-73, then New Zealand reversed it 87-86 in overtime on Jaron Johnson's turnover and Corey Webster's driving match-winner to the hoop. So it's 1-1 and Perth with a +1 points difference. Hoo boy. Could it get any tighter? Both teams have had all week to prepare, the season teetering for NZ if it drops to 7-10. That said, Perth is just going a modicum better at present.
SYDNEY was the second victim in Adelaide's five-win streak, which also has claimed Brisbane, Perth, NZ and Cairns, the 36ers winning 91-85 at the Kingdome in Round 8. They're travelling well and playing great transition basketball, plus Mitch Creek suits again and this time the captain will be playing his milestone 150th game in front of Adelaide's adoring fans. Those fans aren't as "knowledgable" as they used to be but they know well enough to recognise homeboy Brad Newley, superstar Kevin Lisch and former 36er Jason Cadee. Meeting twice this round, I'm predicting a 1-1 split, most likely to go along homecourt lines.
THE road through Queensland will be a little rougher this week for "quiet achiever" Illawarra, first up at Cairns before revisiting Brisbane. The Taipans took a 1-0 lead in their series with the Hawks with a 98-83 win in Wollongong in Round 4 while Illawarra was in a funk and Cairns starting to roll. Those roles appear reversed at present as Aaron Fearne searches for the right quintet to play with intensity at both ends of the floor. Against Adelaide, he even did the junior ball five-on, five-off substitution, such were his frustrations. The season threatens to slip from Cairns' grasp if it cannot repeat its road win but these two teams tend to succeed in their rival's gym so it's Hawks.
MELBOURNE is one of the league movers at the moment, even with marquee big man David Andersen out injured for six weeks. Dean Demopoulos spent less time experimenting with his lineup last round against Sydney and got the desired result. Brisbane's season is on the slide and its inability to lock away home wins the biggest concern for Andrej Lemanis. Casper Ware and Chris Goulding have the ability to run up a cricket score and it's tough to see Adam Gibson and Jermaine Beal containing them for the duration. If the Bullets drop this, they are up manure creek without a paddle and already 0-1 in this series, it becomes a "must" win.
IT is difficult to conceive much about how Adelaide will fare against the Kings in Sydney ahead of their match in Adelaide which, obviously, will have some sort of bearing on this Kingdome rematch. Suffice to say if the series now is at 1-1, Adelaide or ahead 2-0, it all impacts on the rematch in some form. As stated earlier, a 1-1 outcome from their two games this round seems the likeliest scenario anbd while I'm tipping it along homecourt lines, both are beatable in their own houses. Randle-Lisch, Sobey-Cadee, Ferguson-Newley, Johnson-Whittington ... there's a lot to like about this.
ANDREJ Lemanis was less-than-dazzled by the way last week's loss by the Bullets in Brisbane to Illawarra played out, especially with the officiating which was curious, to say the least. Torrey Craig and Jermaine Beal must play up to their best and Cam Bairstow needs to be able to play at least 10 minutes before fouling out for the Hawks to be feeling the pinch at all. Two of our best coaches going at it guarantees a smartly played contest but this time, Brisbane will be better prepared for the Rotnei Clarke bench injection and if Adam Gibson can curtial Mitch Norton's influence, the Bullets can win at home.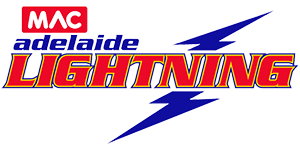 V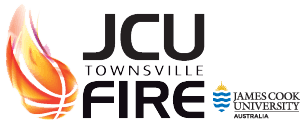 IT was an 18-point win in Adelaide by Townsville a fortnight back and with Lightning captain Laura Hodges out injured, there's not much to suggest any difference in this result. Suzy Batkovic wrought havoc last time and Mia Murray made her 250th game memorable by rocking it from the wings. Adelaide's youngsters will have a sure-fire crack at it, but it again will fall short of a maiden "W".
CANBERRA rolls into Bendigo in one of those "season-defining" games for the Caps. A win outside Canberra against a contender would assuredly continue to raise the Caps' stocks, especially after last round's hiccup. Marianna Tolo and Mikaela Ruef will need to play big as the Spirit have an even talent spread behind Kelsey Griffin and Nayo Raincock-Ekunwe. Bendigo at home will be too tough.
THE Rangers have been rocking all over the (WNBL) world and should continue their elevation from erratic to electric in Sydney. Sara Blicavs and Steph Cumming are a potent one-two punch, with one of them always firing and if Lauren Scherf is fully over ankle issues, her battle with Jennifer Hamson will be pivotal. Aimie Clydesdale and Amelia Todhunter will have their hands full with Leilani Mitchell but Dandenong should get the job done.
CANBERRA will have Melbourne pencilled in as a win and must get it done if it is to genuinely stay in the final four hunt. The Caps' form in the capital was astounding before last week's loss to a depleted Sydney but the Boomers represent a different challenge. Kalisha Keane will be keen to make a bigger impression and if Melbourne can take advantage of catching Canberra on the second leg of a two-game double, it should be tight. In the end though, Canberra should prevail.
POOR old Adelaide. Winless and heading into Perth for a free-to-air TV game on Channel 7 in the west after first negotiating Townsville. And at a time when the Lynx are coming off a heavy home reversal to Dandenong in which Sami Whitcomb had just eight points. And without captain Laura Hodges' Lightning-high 18.5 points and 7.9 rebounds to depend on. It's a very different year for coach Chris Lucas.
KNOCK KNOCK
Who's there?
Sobey
Sobey who?
So be it. Nathan now is unbackable for NBL Most Improved.