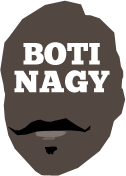 ---
Advertising opportunities available.
Please contact me.
---
Superpower Rankings, Tips, NBL/WNBL 2
Tweet
WE'VE added rocket fuel to this week's super-powered, turbo-charged NBL and WNBL rankings but the computer remains confused by what the "30th anniversary" could mean.
To put it bluntly, the NBL's greatest single season-team, the 1986 Adelaide 36ers, tomorrow celebrate the 30th anniversary of that extraordinary championship.
It's almost to the day (it was yesterday, to be 100 per cent accurate) that the Sixers put away Brisbane Bullets in Game 3 of their Grand Final Series to win the club's first Dr John Raschke Trophy and Adelaide has assembled that team ahead of tomorrow night's match with Cairns at Titanium Security Arena.
Adelaide's first champion AND its most recent, the 2002 version, BOTH will first attend the Legends Lunch at the venue before the 86 "Invincibles" are introduced to the crowd at halftime of the NBL game.
And the evening ALSO will be MAC Adelaide Lightning's first home game.
How much will all that play into the NBL result?
Well, when we fed that info into the computer, smoke steadily started to billow out of it so we switched it off at the socket.
All I can say on behalf of the B.O.T.I. team is, we don't know.
ANDRE Iguodala...oops, Andre INGRAM debuts for Perth Wildcats this week after the NBL champs cut Jaron Johnson.
I did predict the Wildcats would be the first to cut a player but thought with Matt Knight coming back, Jameel McKay would be the import under the gun.
Instead it was Casey Prather duplicate Johnson - despite his huge three for overtime last week - who bites the dust, a victim as much of poor recruiting as anything else. I mean, when you have Prather, why recruit a clone?
Johnson is an NBL-quality player though and clubs should not lose his name in a hurry.
NBL RANKINGS This Wk-Prev (Record)
8 (5) TAIPANS 0-2: Ready for a breakout win and Adelaide is a good place for it.
7 (1) HAWKS 1-2: Chalk and cheese from Rd1 to Rd2, now the recovery begins.
6 (2) BULLETS 2-1: Reality check last week and it won't be any easier in Melbourne.
5 (7) 36ERS 2-2: Can get into the black for the first time and should seize it.
4 (6) KINGS 2-1: Form started to steady last week but NZ is a tough place to win.
3 (3) BREAKERS 1-1: Losing in Perth is no crime and they should split at worst this round.
2 (8) UNITED 2-2: A huge jump, two games at home sets them up to build a foundation.
1 (4) WILDCATS 2-1: Odds favour them at home, a win in melbourne would consolidate.
WNBL RANKINGS This Wk-Prev (Record)
8 (8) LIGHTNING 0-4: Have a genuine chance to breakthrough at home but lack firepower.
7 (4) FLAMES 0-2: Tough double coming up, Townsville as the back end is a nightmare.
6 (5) BOOMERS 1-1: Didn't do much wrong last week and should at least split this week.
5 (7) CAPITALS 2-1: On the move but sadly, Perth won't put out a welcome mat.
4 (2) LYNX 2-2: At home Perth should right its ship for the steady course ahead.
3 (6) SPIRIT 2-0: Definitely in the playoff mix and could add two more Ws this round.
2 (4) RANGERS 2-1: Perth win more impressive than Bendigo loss but Fire a true test
1 (1) FIRE 2-0: Taking care of business but the road presents its own challenges.

THIS WEEK'S TIPS
V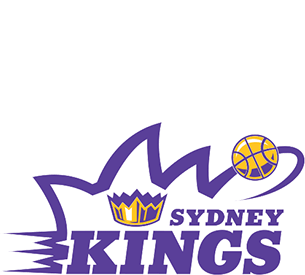 THE Breakers went oh so close to knocking off the Wildcats in Perth last round and know they have a lot of improvement left while Sydney scored wins on the road and at home. North Shore Events Centre hasn't been a lucky venue for the Kings and if New Zealand is going to be active in the post-season, this is the type of home win it must get. I am thinking it will, too.
THE Bullets' dream start came back to earth with a thud last week when beaten at home by Adelaide but on the plus side, Brisbane got a game into NBA recruit Cam Bairstow. Melbourne found some measure of its identity last week and the mouth-watering matchup here will be David Andersen clashing with Rio Olympic teammate Bairstow. A happy Dean Demopoulos will be spinning more exciting fables post-game.
THE most impressive team of the preseason, Cairns now is staring at a 0-3 start when it hits Adelaide, if the 36ers can continue to successfully cover the absence of injured captain Mitch Creek (foot fracture). It's a big if, although Jerome Randle turned it on in Brisbane and had great help from Nathan Sobey. Travis Trice and Nate Jawai are a game closer to their best so this should be a cracker, Cairns familiar with winning at Titanium Security Arena.
It's been more than a decade now since Illawarra won at Perth and it has never won at Perth Arena, the Hawks on a 24-game losing skid in the west. Incoming Andre Ingram will add to Perth's perimeter potency but also may just unsettle the group sufficiently to give Illawarra an opening. Without Mitch Norton (hamstring) though for Illawarra, the odds favour a 25-game losing streak in WA. (Brock Lesnar called to say he has some tips on how to beat the streak...)
THE Breakers bounce back into Brisbane where the Bullets, if they have gone down in Melbourne as predicted, will be desperate to halt any further slide. This one pits Brisbane coach Andrej Lemanis for the first time against the club he built into a powerhouse and I'm guessing that insight into players such as Penney, Abercrombie, Webster, Vukona, Pledger will be important in the strategy which leads to a Brisbane win.
PERTH at Melbourne has all the ingredients of a classic, United twice lowering the Wildcats colours last season at Hisense, first with the controversial Majok Majok block of Jermaine Beal's layup for the win. The return bout was the Christmas period's open roof game which was a dazzler and a great event. The Wildcats will have something to prove and if Ingram can provide the firepower Todd Blanchfield has been bringing for Melbourne, an upset looms.
THEY met a week ago and the NSW rivalry continues at Qudos Bank Arena when Illawarra arrives in Sydney to take on the Kings again. Kevin Lisch and Jason Cadee did the damage last time and Rob Beveridge will need a strategy to curtail their potential influence. Aleks Maric and Josh Powell against AJ Ogilvy and Michael Holyfield has exciting upsides. There's a lot to like about this game, a four-point margin last round suggesting that can be reeled in by the Hawks.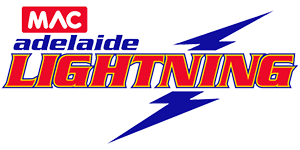 V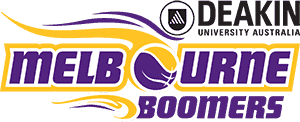 OFF to a 0-4 start on the road, Adelaide finally has a home fixture and celebrates captain Laura Hodges reaching her 200th WNBL game in the process. Melbourne took out the Lightning in the opening round and did well without import Chante Black to push Perth to the brink last week. It suggests the Boomers still have too much firepower for an Adelaide reliant on Hodges, Colleen Planeta and Sam Logic.
ON the losing end of two tight losses to Perth and Canberra, Sydney will go into Bendigo confident it can stage an upset. Jennifer Hamson against Gabe Richards will be fun and how the Spirit contain livewire Flames playmaker Leilani Mitchell also a huge factor. Their win over Dandenong was impressive though and, at home, Bendigo must start favourite.
TOWNSVILLE is out of its happy home and on the road to Dandenong where it can expect a hot reception. Former Fire championship winner Stephanie Cumming had a game for the ages last week and Dandenong looked the goods squashing Perth last round. Townsville did the same in the previous round so this is a biggie. At this stage though, the Fire look more established.
CANBERRA is at Perth for the Lynx's first home match and while the Caps are rolling, that should grind to a halt in the west. Perth recruited strongly in the off-season and has yet to find its new persona but at home, that should be easier. Sami Whitcomb will keep the Capitals busy on the perimeter and Carley Mijovic is having a career-season. At home, Perth should triumph.
ON the way home to north Queensland, Townsville stops off in Sydney where the Fire should have sufficient guards to find an antidote for a bout of Leilani fever. Suzy Batkovic and Kayla Standish provide the Fire with this season's "twin towers" and will cause the Flames problems. The Fire's depth also is terrifying for most teams and Sydney has its work cut out.
RETURNING home from Adelaide, Melbourne faces a second challenge from the Spirit but if the Boomers are to be considered top four contenders, at home, this is precisely the type of fixture which counts as a "must win". Of course, Kelsey Griffin will have something to say about that and Nayo Raincock-Ekunwe is a bona fide star. This also is the type of road win Bendigo needs to get.
KNOCK KNOCK
Who's there?
Larry
Larry who?
Larry, who you barracking for when Melbourne hosts Brisbane?