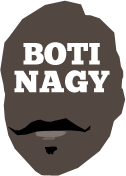 ---
Advertising opportunities available.
Please contact me.
---
Superpower Rankings, Tips, NBL/WNBL 3
Tweet
WHAT a week this has turned into for the NBL - Terrance Ferguson suspended, Steve Blake arriving, Andre Ingram departing - with kudos to those WNBL clubs live-streaming their matches.
Some of the streaming quality has been excellent, particularly last week's visit by the Boomers into Adelaide where ABC-TV's WNBL coverage stalwarts John Casey and Rachael Sporn also provided a professional call.
Just a pity the club didn't advertise it sooner but we all know now.
WE also know mental health is a bigger issue in our society than many realise, Ingram checking out after just one week as an import at Perth Wildcats.
As Wildcats forward Greg Hire tweeted: "In light of the events today it further enforces that mental health issues can affect anyone/anytime and naivety & stigma are prominent!"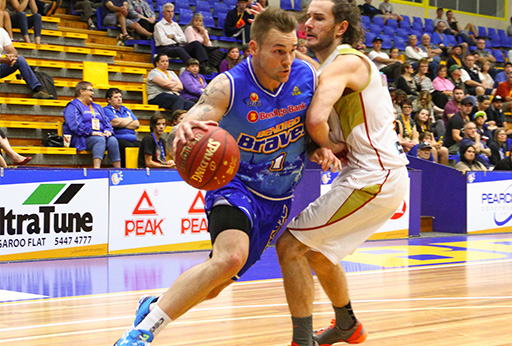 Ingram's decision to depart leaves Perth down an import shooting guard - come back Jaron Johnson, all is forgiven! - and also without playmakers Damian Martin and Jarrod Kenny, both hurt in the win over United.
If I'm the Wildcats right now, I'm putting in a super quick call to SEABL MVP Jeremy Kendle (pictured).
NEW Zealand have caught a break with Ferguson's one-match ban and while the processes that arrived at that decision reek of a perversion of natural justice, it's hard to quibble about a one-game penalty for his swing at Mark Worthington.
Unusual to have two players on report in the same week, Tai Wesley's errant elbow chipping Jameel McKay's tooth and costing him $500. That's Wesley it cost $500, not McKay. Who knows what his dental bill will be?
HOW good is Sydney looking with the additional addition of Steve Blake (below)?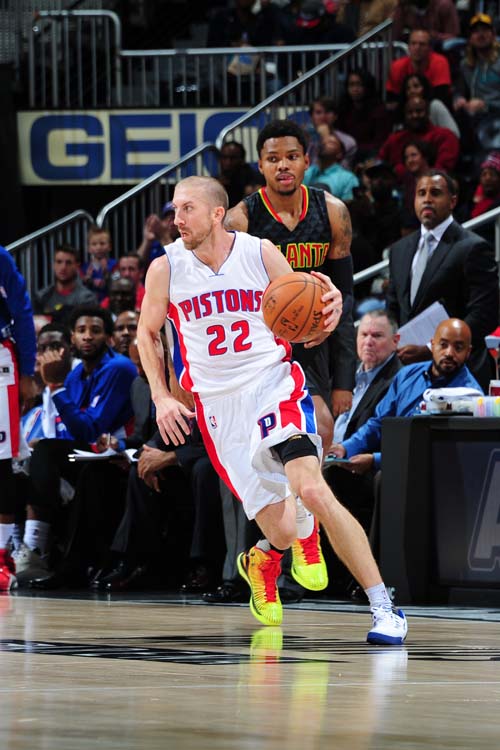 It eases the playmaking pressures on Kevin Lisch and Jason Cadee and brings in a wise (923-NBA games) veteran point man into an already solid mix.
By the way, if you haven't caught the post-game Sydney "singalong" vid taken by Josh Powell, his expressions alone are well worth the search.
IT'S been a while since defending WNBL champ Townsville Fire were beaten by 27 points and then suffered a secondary road loss instead of bouncing back.
There's talent in abundance on that team but there's a battle for minutes and relevance which has the potential to implode.
How the Fire handle Bendigo in Townsville this round will assuredly be watched with interest nationwide.
NBL RANKINGS This Wk-Prev (Record)
8 (8) TAIPANS 0-3: This is it. Turn the season around at home or it's damage control.
7 (7) HAWKS 1-4: Hit the depth of their slump and will pull out of it this round.
6 (3) BREAKERS 1-3: At home and against a depleted 36ers, should start the rebirth.
5 (6) BULLETS 3-2: Beat NZ as expected but Sydney won't be ambushed this time.
4 (2) UNITED 3-3: Face Taipans in Cairns and, at their best, should win. But, their best?
3 (5) 36ERS 3-2: Facing major adversity without Creek, Ferguson across the ditch.
2 (4) KINGS 4-1: On the move up and now add Steve Blake. Just rolling in talent.
1 (1) WILDCATS 4-1: Struck by loss of 3 guards means digging deep, and they can.
WNBL RANKINGS This Wk-Prev (Record)
8 (8) LIGHTNING 0-5: Need more offensive options to complement hard-working D.
7 (5) CAPITALS 2-2: Will head back up the rankings if they can nail in-form Boomers.
6 (3) SPIRIT: 2-2: Spirit are spiralling out of control and with a massive road task.
5 (6) BOOMERS 3-1: Got the job done last week and should at least split this round.
4 (7) FLAMES 2-2: Sydney was impressive but has a week off now to cool momentum.
3 (4) LYNX 3-2: At home against battling Lightning means a chance to get in sync.
2 (1) FIRE 2-2: Copped a serious wake-up call and will be ruthless against Bendigo.
1 (2) RANGERS 3-1: Pushed Larissa into Coach of the Year contention and firing.

THIS WEEK'S TIPS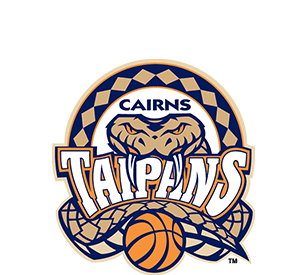 V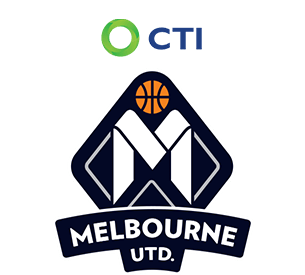 MELBOURNE travels to Cairns still down injured Chris Goulding (ankle) and with the Taipans at 0-3 and backs to the wall. Nathan Jawai has to be a force in the middle now and Cairns' import trio also has to shine. In their first home game of the season, it's the season which is at stake for the Orange and under so much pressure, they will respond or crack. I'm tipping respond.
WITH the shock news of Ingram leaving and already down guards Damian Martin (jaw) and Jarrod Kenny (groin), Perth will dig into its "dealing with adversity" well and surprise Illawarra if the Hawks are expecting a weakened effort in Wollongong. After such a dismal display last round, the Hawks have their own woes on which to focus and expect a different team. And a win.
HAVING Terrance Ferguson (one-match suspension) now join Mitch Creek (foot) on the sidelines, it is a considerably lighter Adelaide team heading across the ditch to go to war with a Breakers outfit on a 3-loss skid. Paul Henare's men are in a "must-win" situation and, at home, revved and facing a depleted Sixers, there's really no excuse for anything else.
OH my. We already know Sydney is legit but adding a cool 923-game NBA veteran such as Steve Blake into the lineup means rookie coach Andrew Gaze has been gifted a championship-calibre outfit. Brisbane rolled the Kings at the same venue to start their NBL return and this is a chance for a quick turnaround which Sydney would love. This could be the match of the round but as Juan Antonio Samaranch would say: "Syd-en-ey"!
THE two stand-out teams of the preseason and battlers of the regular season, Illawarra and Cairns resume their under-rated but highly engaging rivalry at The Sandpit. Both clubs were on the brink of the precipice when Round 4 opened and how they fared clearly must impact here too. That makes it a very tough call but in what I think IS the match of the round, at home I expect the Hawks to hold the fort. Maybe check back on Sunday pre-game because this may be worth revisiting.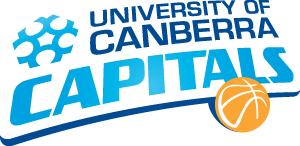 V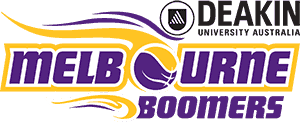 CANBERRA gave the Lynx a bit of a hurry-up in Perth last round which would have them feeling good about Melbourne's visit. The Boomers, however, received a major boost after coming home to KO Bendigo on top of cleaning up Adelaide on the road in an all-the-way win. Marianna Tolo looms as the big X-factor for the Boomers but Melbourne appears to have enough scoring options to steal this.
WHEN Dandenong was at Bendigo 12 days ago, it mustered a paltry 44 points and was roundly beaten. How life can change in a week! Since then Bendigo has lost to Sydney and Melbourne while the Rangers have cleaned up last season's grand finalists Perth and Townsville by a combined 47 points. They've won by more than they scored at Bendigo! Yes. Dandenong starts favourite.
THE Lynx have yet to truly set the season on fire and will be looking to kick-start their campaign at Adelaide's expense in Perth. The Lightning have shown they will play tough, resilient defence but lack the scoring options to maintain scoreboard pressure. Against a multi-talented team such as Perth - IN Perth - B.O.T.I. and WNBL Player of the Week, Sami Whitcomb could lead an avalanche.
BACKING up after Dandenong in Townsville is a huge ask for Bendigo, especially after the Fire was put out last round by the Rangers and Sydney. Losing consecutive games to tumble off their pedestal will burn the Fire who will unleash their wrath on the Spirit. To be considered as a potential playoff team, Bendigo has to react accordingly this weekend with more assistance for Nayo Raincock-Ekunwe. But Townsville will be merciless.
MELBOURNE'S crosstown rivalry has its first outing of the season with Dandenong at Melbourne on Monday in the big pre-Melbourne Cup event. Horses for courses as they say and right now it is the Rangers who are turning into the straight and look a short half-head superior to the bounding Boomers. Yeah. That's it. My entire racing jargon used up, expect for "trifecta". This should be a ripper of a match, arguably the match of the round and I'm leaning toward Dandenong. Just.
KNOCK KNOCK
Who's there?
Ebola
Ebola who?
A bowl of popcorn with that 36ers-Taipans video please.