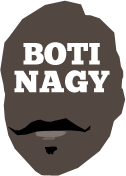 ---
Advertising opportunities available.
Please contact me.
---
Superpower Rankings, Tips, NBL/WNBL 4
Tweet
CAN Damian Martin do it again and make a miraculous early return from a shocking jaw injury?
That's the big question leading into Perth's home game on Saturday against the 36ers, Damo telling me yesterday he would be running today, and seeing his surgeon tomorrow, hoping for the all-clear.
He had a plate inserted into his jaw nine days ago after it was reinjured in an unfortnaute clash with United's Majok Majok when the Wildcats were in Melbourne.
Jarrod Kenny (groin) also went out then but he's not due back for a few weeks yet.
Martin, too, initially was ruled out at least for two weeks but Perth's inspirational leader came back weeks before expected last season after that horrific facial blow from Townsville's Brian Conklin cost him a broken jaw and considerable trips for dental work.
Whether he suits or not, his desire and intent alone must inspire teammates. It certainly inspires this journalist.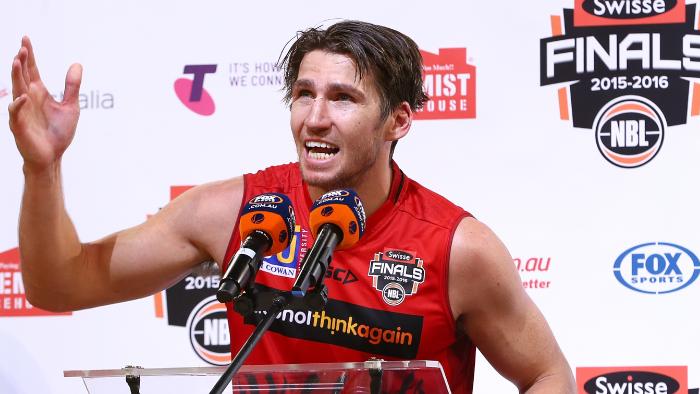 LARRY SENGSTOCK MEDALLIST: Damian Martin has amazing recuperative powers.
WNBL clubs live-streaming their games are doing a great job of getting the league onto the airwaves.
Perth Lynx's broadcasts are another example of a club doing the game great justice with a professional presentation.
Most of us recognise it is difficult to get our product on free-to-air or even pay-TV, although few of us can understand why.
It's one of the best leagues in the world; with the exception of Rio, we have an Olympic sport in which we usually medal; most of the players are fan-friendly and media-savvy.
Now the AFL has so generously invented women's sport, why we can't piggy-back on that, or copy how netball has been doing it for yonks, remains a mystery which BA doesn't seem able to solve.
But while it endeavours to find answers - and answers seem imminent, always - the clubs who are live-streaming are doing the game and its fans a great service.
Hats off to them.
NBL RANKINGS This Wk-Prev (Record)
8 (7) HAWKS 2-5: The Loggins-Bruton Cup-holders officially are under-achieving.
7 (8) TAIPANS 2-3: Starting the road up the rankings but hit Kings roadblock. Twice.
6 (3) 36ERS 3-3: Either win or get blown out and must find some middle ground.
5 (4) UNITED 3-4: Under-achievers #2, need to get a split at least this weekend.
4 (6) BREAKERS 2-3: Had their best outing last round and can step forward this week.
3 (5) BULLETS 3-3: Went up despite loss, but a road reversal to Kings is no shame.
2 (1) WILDCATS 4-2: Injury-induced hiccup last round but should settle at home.
1 (2) KINGS 5-1: Clearly the most talented and form side of the comp. Rolling.
WNBL RANKINGS This Wk-Prev (Record)
8 (8) LIGHTNING 0-6: Have a bye to sort out injuries and decision-making issues.
7 (5) BOOMERS 3-3: It's a volatile league and doesn't take much to soar or fall.
6 (7) CAPITALS 3-2: On the road to Victoria, a test of whether they are finals-worthy.
5 (2) FIRE 2-3: Talent is there but cohesiveness is missing. Overdue to turn it around.
4 (4) FLAMES 2-2: Bouncing back off its bye, Sydney will not hit Townsville quaking.
3 (3) LYNX 4-2: Took care of business and should do the same this weekend.
2 (1) RANGERS 4-2: Must recapture their Fire-form to see off Canberra's challenge.
1 (6) SPIRIT 4-2: Huge jump but it's what happens when you whip two contenders.

THIS WEEK'S TIPS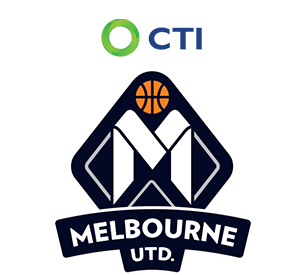 V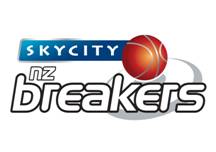 THE Breakers certainly found their shooting touch last week against the 36ers and already have (man)handled Melbourne previously. A big key to United, of course, is the status of Chris Goulding's ankle although Ramone Moore hardly has missed a beat in his absence. Two of the league's heavyweights should provide a terrific tip-off to the round but if David Andersen's size can get Mika Vukona in foul trouble, the home side may have the slightest of edges.
ROCKING and rolling, Sydney is going to be tough to beat at any time but Cairns will be buoyed by consecutive wins last round and the Taipans' brains trust will have a winning plan. Whether they have the talent to execute it for 40 minutes against a Kings team which potentially regains Kevin Lisch is the challenge. They did it against Illawarra so a home win for the Orange would not surprise. It's just not what the odds suggest.
TERRANCE Ferguson returns to the Adelaide 36ers at Perth where the physical Wildcats will put the question to him in no uncertain manner. Worse for the Sixers, inspirational Perth captain Damian Martin, who had a plate inserted into his jaw nine days ago, is talking about being ready to play. Just his mere presence would lift the Wildcats who are in something of an identity crisis. An upset is not out of the question. But then neither is a Perth blow-out, the home win more likely.
HE used his "insider trading" knowledge last time to mastermind the home win for Brisbane and at New Zealand, Bullets coach Andrej Lemanis again will be looking to utilise all he knows about his former club. This time though, the Breakers will be better prepared and ready to build on the "Sunday hoodoo" which seems to be afflicting Brisbane. Cam Bairstow and Torrey Craig are big keys for the visitors who will do a better job of keeping the NZ shooters from getting on a roll. This is a coin toss and mine favoured the Breakers.
ILLAWARRA rapidly is becoming the season's under-achiever after promising so much in the preseason and Round 1. Rotnei Clarke has been more MIA than MVP winner and is the player who really needs to find his former persona for the Hawks to fly. Cedric Jackson won't be giving him much latitude but then he never used to need much. In Illawarra's favour is the erratic nature of Dean Demopoulos' coaching but United, after beating the Hawks by 16 already, will hit the Gong feeling good. It will take some well-executed Bevo magic to undo that.
IT will feel like a "series" to Cairns and Sydney when they roll into Qudos Bank Arena just days after mixing it up at the Orange Grove in Cairns. If the Taipans DID get up at home, it is difficult to conceive them pulling it off again in Sydney. While a Cairns split IS conceivable, a 2-0 Kings conquest is equally possible. This will mark Steve Blake's third NBL game and the NBA pro will have a true feel for it. Tough to see Cairns coming out on top.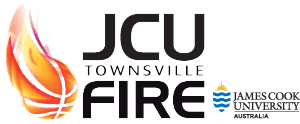 V
TOWNSVILLE is struggling. Laden with talent, boasting a huge homecourt advantage, the Fire are in a rare 3-game losing funk and unable to bounce back last week at home as expected. Even captain Suzy Batkovic was in the Press this week assuring all it would come together. Well frankly, it needs to come together, right now, over Sydney. The Flames are no less likely to cause an upset than Bendigo but if rookie coach Claudia Brassard can't sort out her rotations and minutes - and Batkovic and Darcee Garbin (foot) both are below 100 per cent - this could be another boilover.
IT'S a tough weekend on the road for Canberra, first at Bendigo and then on to Dandenong. The Spirit left it all on the floor last round, beating both the Rangers and the Fire. But the last time they looked this good, they promptly dropped the next two games. Simon Pritchard will be safeguarding against that occurring again, Nayo Raincock-Ekunwe and Gabe Richards the foils for Marianna Tolo and Mikaela Ruef inside. This should be a beauty but Bendigo must get it.
SO it would be on to Dandenong for the Caps, where the Rangers will endeavour to produce the form which put out the Fire and made them look championship contenders - before losing again to Bendigo and having to dig deep to turn around a 17-point deficit at Melbourne. Canberra can certainly get this, but the only certainty is Ruef will have great offensive rebounding stats, following her own misses. Moses Malone would be so proud.
IT'S a big ask and a big task for Melbourne to take out the Lynx in Perth but a spate of backcourt injuries does push the window open for the Boomers. They will have problems containing Ruth Hamblin around the hoop, while Sami Whitcomb is in MVP form and Toni Edmondson an offensive nuisance. Losing on Monday from a strong winnable position also won't have helped the Boomers' psyche, even if they do cross the Nullabor believing they can reverse a 3-point home loss to the Lynx
KNOCK KNOCK
Who's there?
Dinosaur
Dinosaur who?
Deano saw his team doing well, so he made three subs.