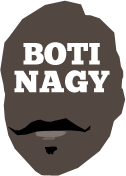 ---
Advertising opportunities available.
Please contact me.
---
Superpower Rankings, Tips, NBL/WNBL 5
Tweet
SO now we'll know if Cedric Jackson was the problem. That's the only conclusion outsiders can reach when looking at the dismal performance of Melbourne United, so far.
United yesterday sacking Jackson, couched amid a raft of abundant plaudits, momentarily eases the heat on coach Dean Demopoulos.
The ankle injury to Chris Goulding assuredly also has harmed Melbourne's season and so too Todd Blanchfield's more recent injury.
David Barlow, who missed last season with an Achilles injury, returned for the NBL All Stars in China mid-year, then suffered a calf injury in the preseason, also is ready to bounce back into the lineup.
So we'll soon know if Jackson, whose body language and on-court behaviour had been some of the worst of his highly-successful NBL career, was at the core of United's woes.
I mean, it doesn't explain Demopoulos' demise last season, when he appeared to lose many of his players, but it can point to 2016-17's under-achievement.
Bear in mind, the club sacked a guy with three NBL Championship rings, two Larry Sengstock Medals, a fourth grand final appearance last season and a league Most Valuable Player award in 2013.
In the one season he missed with the NZ Breakers, they fell out of the playoffs. As soon as he returned, they won the championship again. Let's not pretend in any way, shape or form that Jackson can't play. Or can't win.
Maybe he can't play for Demopoulos. In Brisbane, his former Breakers mentor Andrej Lemanis has an import slot available...
(Wonder how a move like that would go down with league boss Larry Kestelman, considering he owns both United and the Bullets? Not well, would be my guess.)
United took the option yesterday of blaming the decision to cut Jackson loose on injuries, saying in a statement they have "made a strategic change within the playing roster".
Let's see then if the incumbent is a point guard.
If it is, you know for sure it was a Jacko-Deano thang.
"It was a very difficult decision for the club to make, and it is based on giving us the best chance of winning as many games as we possibly can this season," United CEO Vince Crivelli said.
"We thank Cedric for his contribution to the club. Cedric is a great young man and we wish him the best in his further endeavours.
"With this change, the club has every confidence in our playing roster and coaching staff, and we look forward to the exciting challenge of playing Sydney Kings at Hisense Arena this Saturday."
PROBLEMS? Chris Goulding's absence and Cedric Jackson's abstinence have hurt United.
The word was out after the loss to New Zealand that Jackson and the club were done, many of us surprised to see him suit for the match in Wollongong against Illawarra.
There was a heated exchange there too between the playmaker and the coach, although they had problems already at the Australian Basketball Challenge preseason event in Brisbane.
Barlow's return will surely provide a big boost and Goulding isn't too far from suiting again. Now if Demopoulos can just leave the players who are perfoming on the court - David Andersen kicking the Hawks...yeah, sub him off - then maybe United can begin the climb back up.
WHILE Jackson suddenly has become available, his old club already has moved to replace their injured playmaker, Ben Woodside.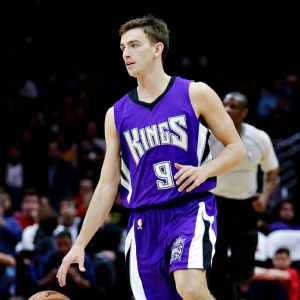 Woodside suffered a serious foot injury which will keep him out for two months, at 2:25 in overtime of New Zealand's road win over United in Melbourne.
The Breakers didn't stay idle long, securing David Stockton - son of Dream Team original and Utah jazz icon John Stockton - as their "pass first" playmaker.
Stockton (pictured) played for his father's alma mater Gonzaga, where he was a solid, but modest, contributor during his four years at the college.
Undrafted in 2014, he had NBA Summer League stints with Phoenix Suns and Washington Wizards, earning a 10-day contract with Sacramento Kings. He averaged 2.7 points and 3.0 assists over three games before starring with the D-league's Reno Bighorns.
While he signed a three-year deal with Cedevita in Croatia back in July, the club is over-stocked at point guard, making him a viable target for the Breakers.
His pass-first mentality should suit New Zealand with its abundance of quality scorers such as Kirk Penney, Corey Webster and Tom Abercrombie.
NBL RANKINGS This Wk-Prev (Record)
8 (5) UNITED 3-6: How the mighty have fallen. Let's see if Ced was the problem.
7 (8) HAWKS 3-5: One step at a time, moving surreptiously up the ladder. Look out.
6 (3) BULLETS 3-4: Huge round coming up and need at least a split to stall misgivings.
5 (7) TAIPANS 3-4: In same boat as Brisbane, needing at least a split to keep moving.
4 (6) 36ERS 3-4: Depleted team loss in Perth was encouraging and tough back at home.
3 (2) WILDCATS 5-2: Wind-assisted win over Adelaide and Damo injury showing chinks.
2 (4) BREAKERS 4-3: On a roll and can continue it while waiting for Stockton's arrival.
1 (1) KINGS 6-2: Lisch got them out of jail and will be challenged by road double.
WNBL RANKINGS This Wk-Prev (Record)
8 (8) LIGHTNING 0-6: At home but with Hodges out, being competitive becomes goal.
7 (7) BOOMERS 3-4: Took a welt in Perth and have a tough double ahead.
6 (6) CAPITALS 4-3: Only have to duplicate form to beat Dandenong and move up rankings.
5 (5) FIRE 3-3: Still limping along, trying to find new identity despite abundant talent.
4 (2) RANGERS 4-3: Lost their way a bit and need to reverse Caps loss in Traralgon.
3 (4) FLAMES 2-3: Unlucky in Townsville and should roll over Melbourne at home.
2 (3) LYNX 5-2: Lavey's return and Whitcomb being on fire make them a long night.
1 (1) SPIRIT 5-2: Have been playing with aplomb but must kjeep winning to hold #1.

THIS WEEK'S TIPS

V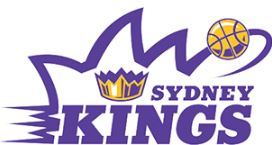 BRISBANE inflicted Sydney's first loss of the season which the Kings since have avenged, making this a fine tip-off to Round 6. Sydney has so many weapons, and Brad Newley again will be "up" for this - there's that understandable lingering angst about the Rio Olympics and Andrej Lemanis' decision to omit him - that the Bullets will need a quality gameplan and to execute it efficiently. Over the full 40 minutes, it's a big ask but Torrey Craig has been a revelation (for some) and his duel with Newley will be pivotal. Cam Bairstow also needs a big one or it's simply Sydney.
CAIRNS will be looking to square its record again at 4-4 against surging New Zealand. They battled out a couple of grand final series and have some rivalry of their own now. No, it's not quite a Reptile Rumble. Maybe a Tasman Tango? But this one has potential upset written all over it, if you consider a Taipans across-the-ditch win an upset. Ben Woodside's reported replacement, David Stockton, is unlikely to be in uniform so it gives the Taipans a window. It is tiny though.
THE 36ers go into this one still down captain Mitch Creek and with Illawarra starting to find its feet after taking out Melbourne last round. Mitch Norton and Rotnei Clarke were the architects of that win but run into Jerome Randle and Nathan Sobey who also are in sizzling form. AJ Ogilvy has been the big problem for Adelaide in the past and with Eric Jacobsen sitting out most of the week's training with an ankle injury, the door is ajar for the Hawks. But only slightly.
SYDNEY heads into Melbourne for the first time since Tigers icon Andrew Gaze took on the Kings' coaching reins, sure to make this somewhat additionally interesting, given his personal fan following. David Barlow returns for United and Chris Goulding also was an outside chance although more likely next week against Cairns. With Cedric Jackson gone, it throws huge pressure on United's backcourt to curtail Kevin Lisch, Jason Cadee and Steve Blake, the odds with Sydney.
CAIRNS truly has built its Orange Grove into a nightmarish place for visitors and will welcome Brisbane for their Queensland derby, confident of continuing their home record. Both teams already will have played this round, adding to its complexity, given the vagaries of form, injury and psychological impact. As most games do, this looms as something of a "must win" and the Taipans will be wishing Travis Trice (hip) was back in uniform. But they have done well in his absence. This one really is a coin toss. Heads it's Cairns. Tails it's Bullets. Let me know how you went.
NEW Zealand never has found Perth Arena an impossible place to win but both teams go into this with their backcourts looking somewhat dishevelled. The Wildcats are without Damian Martin, the Breakers down Ben Woodside, although Stockton could be available for this. Would you play him though,sight unseen? I don't know. Paul Henare is nobody's fool on the sideline so I'll defer to his good judgment. If Alex Pledger continues his best form, he will be a handful for athletic Jameel McKay but Casey Prather similarly will keep Tom Abercrombie busy. New Zealand can get this, depending on how hard Trevor Gleeson works the refs and the crowd, of course.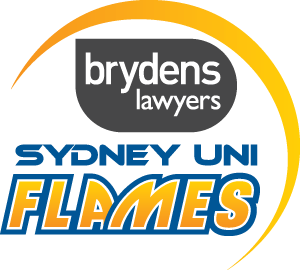 V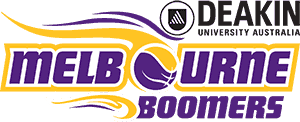 SYDNEY Uni may just be the best WNBL team to ever sit in seventh spot. It's not somewhere I expect them to stay for any length of time, unlucky not to beat the Fire in Townsville. If you rate Townsville, then Sydney has to be in playoff calculations and this is precisely the type of win Cheryl Chambers' Flames have to secure. Melbourne copped the same treatment in Perth that Adelaide received a week earlier and Guy Molloy has some confidence-rebuilding to do.
SAMI Whitcomb is the story of the WNBL at present. The WNBL Player of the Month for October, she leads Perth into Adelaide full of starch, the Lightning further hindered by the absence of captain, mainstay and regular contributor Laura Hodges. Toni Edmondson and Carley Mijovic present further riddles for Chris Lucas to solve but he mostly will be looking for an improved performance.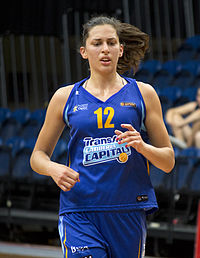 TOWNSVILLE hits Bendigo for a revisit of this great rivalry and while the old days of Chris Lucas and Bernie Harrower are now in the rear vision mirror, the Fire have a recent home loss to the Spirit to incite them. This is the Spirit's breast cancer awareness night, in conjunction with the fabulous OTIS Foundation, and they deserve a big crowd just for that. But this fixture always brings the best of both teams. Right now though, Bendigo is rolling and Townsville strolling.
CANBERRA took out Dandenong at Dandenong last week and why a venue shift to Traralgon should make a huge difference is a mystery. But it will. The Rangers will have taken some lessons from that rout and will be better prepared for another Lauren Mansfield onslaught. She stuck 29 points last round on the Rangers so will have no fears for their defensive sets whatsoever. Marianna Tolo (pictured) had 18 points, 11 boards and seven assists but it was Carly Wilson's triples which also hurt. Can she do that again? How badly did the Caps harm the Rangers' self-belief? This should be a gem.
HOW Melbourne fared against Sydney will impact the Boomers' mindset against Townsville. If they can find the form which saw them surprise Bendigo a few weeks back or recouped some remnants of it against Sydney, they will be better prepared for a Suzy Batkovic, Kayla Standish, Mia Murray, Micaela Cocks onslaught at the State Basketball Centre. Neither side will be well-prepared for this, having had earlier games in the round to contend with first, which is why the Fire's superior talent and depth gives them favouritism.
KNOCK KNOCK
Who's there?
Marvellous
Marvellous who?
Marvelle, us Aussies don't go in for quite so many theatrics when "hurt".