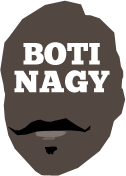 ---
Advertising opportunities available.
Please contact me.
---
Superpower Rankings, Tips, NBL/WNBL 6
Tweet
THE solution to the points differential issue out of Sunday's blacked-out NBL game between Brisbane in Cairns is simple. Cancel the margin.
The League erroneously is claiming it correctly invoked the FIBA "abandoned game" ruling which means the result at the time the match was unplayable - 1:34 left, Bullets ahead 84-76 - becomes the final score.
Bear in mind, such a situation has NEVER occurred in NBL history so, instead of appearing to be flailing, or wisely suggesting it would release a considered (fair) decision on Monday, the League knee-jerked to show its professionalism (and achieved quite the reverse) by declaring 84-76 to Brisbane as the final result.
In itself, awarding Brisbane the win is fair enough. It is the eight-point margin which is the sticking point.
The FIBA ruling ONLY applies to tournament play so teams can have a result and move on to their next game. It does not apply in a home-away season where teams play each other four times over several months and every result (and margin) matters in determining playoff positions.
The Taipans are well aware they have been duped by this supposed "FIBA ruling" and protested, wanting the last 1:34 played out the next time Brisbane hit the Orange Grove.
I agree with that sentiment but it isn't truly realistic. The same 10 players would need to be on court, the same ref crew, the same player inbounding etcetera. It isn't truly do-able.
But if the NBL did possess the wisdom it is supposed to, it merely would have awarded Brisbane the game and nullified the margin. Count all stats etcetera from the 38:26-minute 84-76 game. Just leave that scoreline OUT of any calculations should Brisbane and Cairns conclude their season-series at 2-2.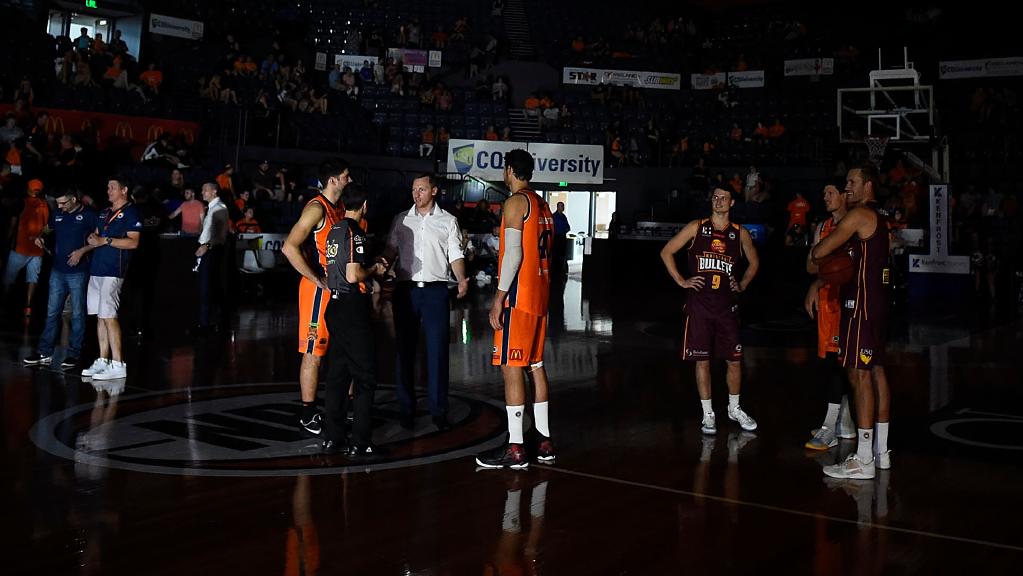 Take the scores from the three remaining games to sort the differential, Sunday's Game 1 of their series basically 0-0 as far as that is concerned. The Bullets still have the win and a 1-0 start.
The power outage which hit Cairns was no-one's fault. In that case, no-one should be unduly disadvantaged by it. The Taipans have been.
BOLD prediction time. Seeing Perth Lynx's Sami Whitcomb live in Adelaide last week reinforced everything Lightning coach Chris Lucas said about her leading up to the game.
Lucas said he has not seen a better two-guard in his time in the WNBL than Perth's American star.
High praise of the prolific scorer who handled anything Adelaide threw at her without missing a beat.
Here's my prediction. Whitcomb will be a triple queen this season. She will win the MVP, Perth will net the championshiup and she will add a Rachael Sporn Medal (Grand Final MVP) to her list of 2016-17 achievements. Take it to the bank.
IMPORTS Casper Ware (United) and David Stockton (Breakers) debut this round, adding to the contention by Cairns coach Aaron Fearne that the NBL is a "point guard league".
Funnily enough, if the Taipans have their import playmaker Travis Trice back from injury (hip), their chances in Melbourne rise appreciably.
NBL RANKINGS This Wk-Prev (Record)
8 (8) UNITED 3-7: It's another "must win" for Melbourne and it should get this one.
7 (3) 36ERS 3-5: Let one slip at home and must jump back against Brisbane.
6 (7) HAWKS 4-5: Climb has begun, a split with NZ looking most likely this week.
5 (5) TAIPANS 4-5: Already have Melbourne's scalp once but this will be much harder.
4 (6) BULLETS 5-4: On a roll and have the weapons, strategies to win in Adelaide.
3 (3) WILDCATS 5-3: Hiccup at home but Kings twice is danger territory. Need a split.
2 (2) BREAKERS 5-4: Surprised by Cairns but huge win in Perth should be launch pad.
1 (1) KINGS 7-3: The true test is Perth in Perth. A two-game sweep would be huge.
WNBL RANKINGS This Wk-Prev (Record)
8 (8) LIGHTNING 0-7: Definitely improving and could surprise a vulnerable Bendigo.
7 (7) BOOMERS 3-6: Starting to feel the pinch but derby games are always wide open.
6 (6) CAPITALS 4-4: Took a welt in return bout with Dandy and now face Townsville.
5 (5) FIRE 5-3: Escaped with two wins but using up its Get Out of Jail cards.
4 (3) FLAMES 3-3: Ready to revese result of overtime loss in Townsville.
3 (4) RANGERS 5-3: Dandy is like a box of chocolates. You never know what you're getting.
2 (1) SPIRIT 5-3: Can restore ranking by taking out Lynx in Perth, a big ask and task.
1 (2) LYNX 6-2: Haven't had a hard hitout for a while, which could come back to bite.

THIS WEEK'S TIPS
V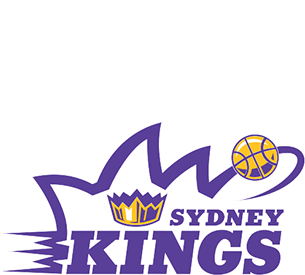 THE litmus test for most teams is beating Perth in Perth and Sydney has the team to do that. Where the Kings are strong - guards Kevin Lisch and Jason Cadee were at their best last round and Steve Blake shouldn't be too far away - the Wildcats are currently struggling without a recognised point guard. Casey Prather and Jaron Johnson offer similar skill sets, although JJ is prone for the odd brain fade. Matt Knight was magnificent against the Breakers and the frontcourt is where the battle should break even, athleticism favouring the 'Cats. This would be a big win for the Kings.
ILLAWARRA had New Zealand's measure last season and it will be interesting to see how much Kirk Penney being a Hawk then had to do with that. Coming back from 16 down to comfortably beat the 36ers in Adelaide will be huge for the Hawks' confidence but then, how good were the Breakers in seizing the window to beat Perth in Perth? This could be a thrilling shoot-out but odds favour the home team.
EVEN Dean Demopoulos' most ardent supporters know beating Cairns in Melbourne is a must now for United. Chris Goulding returns to the lineup and Casper Ware debuts, giving the home team all the impetus. The Taipans scored a quality win over the Breakers in NZ and previously beat United in Cairns. They come in on the back of their last game ending in the blackout drama but with Mark Worthington always ready to play well in Melbourne. This time though, United should have just a few too many tools to manage to manufacture a loss, crazy subbing pattern notwithstanding.
BRISBANE has two wins tucked under its belt and will hit Titanium Security Arena with no fear of Adelaide after watching how the 36ers unravelled against Illawarra's zone last round. Jerome Randle was the thorn when the Sixers staged a dramatic overtime upset in Brisbane, with Nathan Sobey also prominent. But now Adelaide's zone weakness has been exposed, the Bullets have an answer to the backcourt duo. Cam Bairstow also was making his debut last time. This looks like a Bullets' win.
HEADING into Sydney, Perth will have whatever lessons it needed to learn from its first game of the round against the Kings to pump up its road chances. Of course, Sydney too now will have a better understanding of what it takes to beat the Wildcats. This is a hard one to call without seeing their first clash but on current form, the second battle of the round between the league's leaders still favours the Kings. But that call is made "on form" PRIOR to their first meeting.
NZ heads back into Wollongong to again face Illawarra, its new point guard David Stockton now having settled in and knowing what to expect from Mitch Norton, Rotnei Clarke and Rhys Martin. How did the Hawks counter the Penney-Abercrombie-Webster scoring holy trinity in the preceding match? Did the plan work? Which team needs to make the bigger adjustments? These are tough calls but two evenly-matched and well-coached teams should split their season-series. It should be 1-1 from this round's two outings.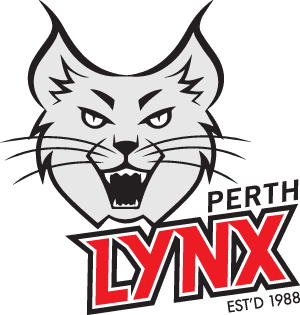 V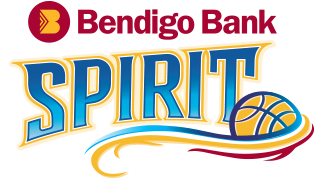 JUST like the NBL, the WNBL this round has its leaders opposed and this one is more important for Bendigo. The Spirit were beaten at home last round but have capable foils for the Lynx's frontline. Raincock-Ekunwe, Gabe Richards and Kelsey Griffin can take it to Ruth Hamblin, Carley Mijovic and Toni Edmondson but curtailing Sami Whitcomb and Tessa Lavey will be the Spirit's biggest challenges. Bendigo already has shown it can win on the road but Perth is a nightmare at home where its past two wins have been by a combined 63 points. Coin toss...to Lynx.
TOWNSVILLE is loaded with talent but has been getting out of jail by the skin of its teeth. Three consecutive wins by a bucket, one including overtime, suggests the Fire are far from, um, firing on all cylinders. Batkovic, Murray, Standish and Co can make life troubling for Tolo and Ruef and the Fire backcourt is deep enough to give Mansfield problems. Townsville should win. But its 2016-17 season so far has been anything but convincing and it is vulnerable.
BENDIGO will lob into Adelaide expecting a training run but will not overlook last season it twice lost to Lightning, which ultimately proved very expensive. It beat Adelaide in overtime to start the season but has grown in stature since then and mostly will cause Lightning's bigs fits. There also doesn't appear to be any obvious defender in the Lightning camp to put the handcuffs on Griffin. Adelaide's second half against Perth was exemplary last round though and it will cause the Spirit some headaches.
THE Boomers know they let Dandenong off the hook in their Cup Eve clash and also that they have that whole psyche of the crosstown rivalry working in their favour. Dandenong has had its ups and downs but its ups have been huge. If Larissa Anderson can draw THAT game from her charges - look at what happened in consecutive games against Canberra for a measure of the down-up nature of the team - then the Rangers should win handsomely. But that crosstown mentality will help Melbourne, ensuring this one lives up to its status, before Dandenong wins.
TOWNSVILE managed to get off the hook at home to clip Sydney in overtime. While some are talking up the fact "the top four looks settled", the Flames are not in that quartet and have the bona fides to be active in the post-season. The Fire will come in better prepared this time for Leilani Mitchell and Co but also will have played in Canberra. This won't be a Flames' ambush but Townsville has been negotiating a tightrope for weeks and this is the match in which it will slip.
KNOCK KNOCK
Who's there?
The Dark Knight?
The Dark Knight who?
The dark night has crept across Cairns' entire season.