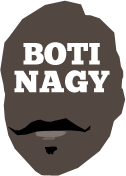 ---
Advertising opportunities available.
Please contact me.
---
Superpower Rankings, Tips NBL/WNBL 9
Tweet
THERE was a smattering of overblown talk last round about "statement" games but there are a few opportunities this weekend for delivering serious shots across the bows of our elite leagues.
Ironically, given much of that "statement" talk referred to Melbourne's win over New Zealand, it actually is United which can send a strong message this round.
If it can go into Perth and beat the Wildcats, then fly across country and take out Sydney, it strongly will have reinforced it is back as a force with which to be reckoned.
By the same token, of course, if Perth can stall the burgeoning United juggernaut, it also will be saying it is not in its death throes yet.
Of course the Kings, too, can send a message to the rest of the NBL by first beating the Taipans in Cairns, then sending United back to Melbourne with an additional digit in the "L" column.
That also would take any heat off finding a replacement guard for departed import Steve Blake.
New Zealand also has its back to the wall and can quickly reverse its fortunes with a pair of wins over Brisbane and Adelaide.
IN the WNBL, Dandenong added to its credibility last round by taking out Sydney and Bendigo and now can truly assert itself as a force with a sweep of the Adelaide-Perth "Doomsday Double".
Sami Whitcomb v Stephanie Cumming - the WNBL's two leading two-guards going head-to-head. How I envy Perth's TV viewers!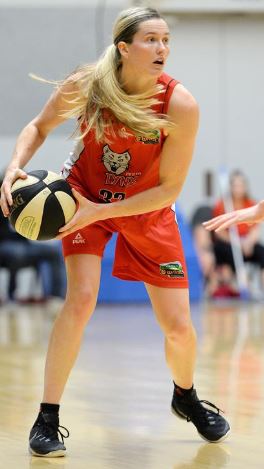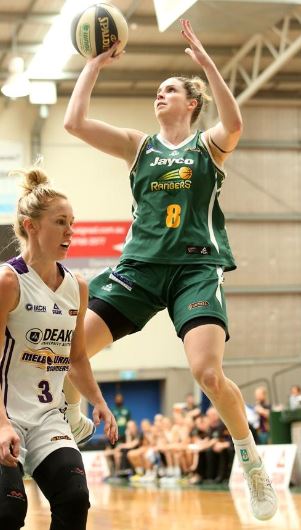 NBL RANKINGS This Wk-Prev (Record)
8 (7) BREAKERS 6-8: On a four-loss skid and must at least split this round.
7 (5) WILDCATS 6-7: Face a tough one at home against Melbourne and off the boil.
6 (8) KINGS 9-6: Found some rhythm again but must split or go 2-0 to retain favouritism.
5 (6) BULLETS 7-6: Facing another round of away-home where two wins would be huge outcome.
4 (4) HAWKS 7-7: Have the chance to unload Bullets in Brisbane and need to do it.
3 (2) TAIPANS 6-6: Two at home this round, where going 2-0 would start cementing the rise.
2 (1) 36ERS 6-6: Playing well but will meet a NZ with back to the wall, then travel to Cairns.
1 (3) UNITED 6-7: Rolling into best form, ready and willing to keep Perth in doldrums.
WNBL RANKINGS This Wk-Prev (Record)
8 (8) LIGHTNING 0-11: Gave the Rangers curry on the road so will be revved at home.
7 (7) BOOMERS 3-9: Couldn't get the job done last week, now it's a trip to Townsville.
6 (6) FIRE 6-7: Time to start beating non-contenders and to do it convincingly.
5 (3) FLAMES 6-4: Injuries have seen the Flames flicker, the schedule no easier this week.
4 (5) CAPITALS 7-4: look out, cause here they come, helter skeltering all comers.
3 (1) LYNX 8-4: Took care of the Fire business and a win over Dandenong would mean #1.
2 (2) SPIRIT 8-5: Oops. Slipped at home but can quickly make amends in Sydney.
1 (4) RANGERS 9-3: Last week was impressive but wins this round would be just Dandy.
THIS WEEK'S TIPS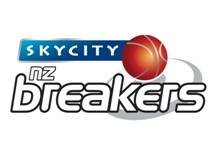 V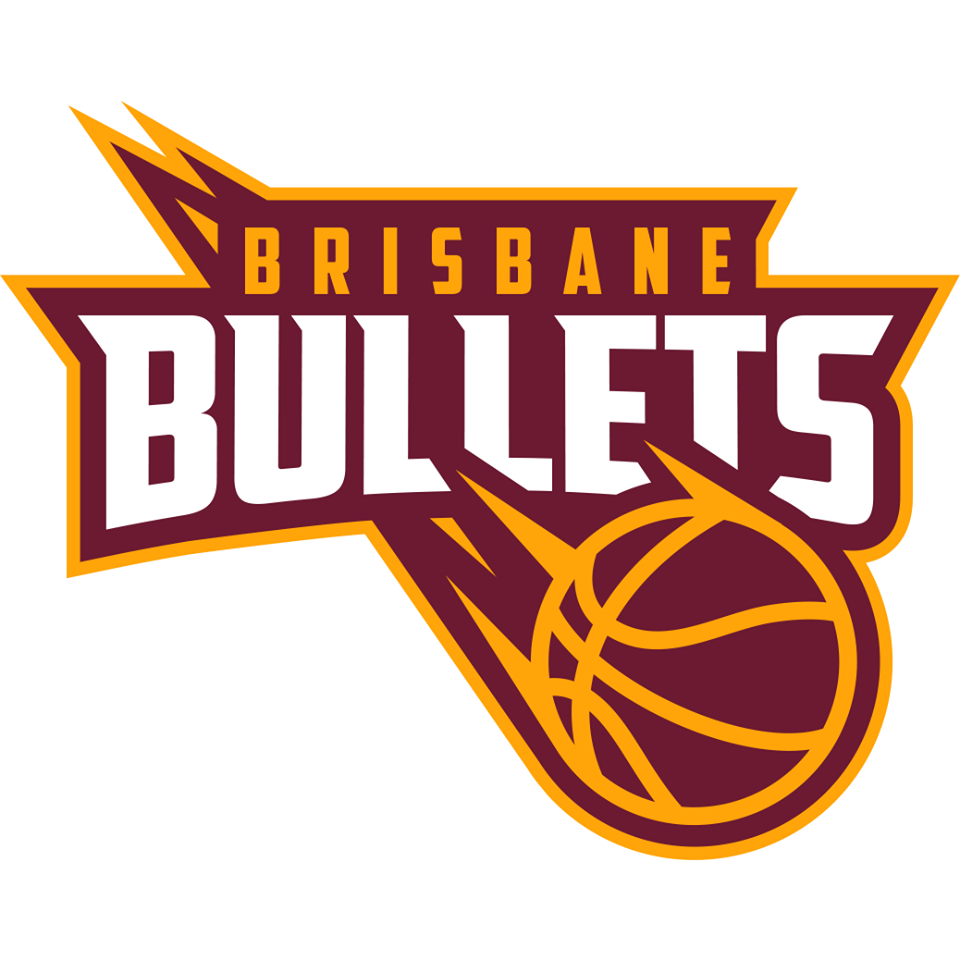 NEW Zealand is in danger of slipping off the pace if it can't arrest its slide by beating Brisbane. The season-series is tied at 1-1, with the Breakers holding a +10 points differential after winning at home previously 86-70 to negate their 82-88 loss in Brisbane. Form has fluctuated greatly since though, with the Bullets more successful on the road than at home so far and NZ in a four-loss funk. The odds suggest it will be five after tonight's emotion-charged fixture.
SYDNEY and Cairns have had some fairly impressive stoushes already this season, the Kings heading to the Orange Grove with a 2-1 season-series lead and a +10 points differential. Sydney won at home 93-78 - and that was a huge result for both teams because it was tight all the way until Jason Cadee helped blow it out in the final minutes - before Cairns turned the defensive screws in a 64-57 home win. Then came the Kevin Lisch match-winner in the 79-77 success at Qudos Bank Arena. With a week to prepare, it's tough to tip against Cairns at home.
THE Wildcats most definitely are hurting and Melbourne now is rolling, alongside Adelaide as the two form teams heading into Round 10. Without Damian Martin, scoring point guards such as Jerome Randle have caused Perth problems and Casper Ware provides more of the same. Ramone Moore was significant last round and Chris Goulding is relishing being back on the court. A chance to pick up a win at The Jungle is not to be taken lightly and while the Wildcats will fight tooth and nail to avoid another home reversal, United can claim this prize road scalp.
IF the Breakers have lost tonight for their fifth straight, they will hit Adelaide on Saturday with all guns blazing. They won their first encounter 119-93 but the 36ers have evolved greatly since then, Joey Wright now drawing far greater consistency from his Men in Blue. The probable return of captain Mitch Creek after being out since Round 2 also will give the home team a further lift. Adelaide is priding itself on its much-improved defence and it will need that against potential match-winning shooters such as Penney, Webster and Abercrombie. The Sixers lost four in a row and a win here will cancel that with a fourth straight success.
INCREDIBLY, given this genuinely will mark the season's halfway stage, Illawarra's match against the Bullets in Brisbane will be their first meeting of the 2016-17 season. Brisbane at home hasn't exactly set the world alight and coming back from an emotional game in Auckland will take a toll, as it did last round on the Hawks. Plus the Hawks will be well-prepared and rested and back in the venue where they comfortably won the preseason Loggins-Bruton Cup. If AJ Ogilvy can find his best offensive form, this looms as another problem game for the Bullets.
IF Melbourne can beat Perth in Perth, then back up by beating the Kings in Sydney, THAT, dear reader, would be a "statement". It would mean United not only is back but back at the top of the pack. It's a massive challenge and would set up the rest of their season, presuming, and possibly incorrectly, Melbourne won in Perth to open the round. The Kings' backcourt will face a real test from Ware, Goulding, Moore and role players such as Nate Tomlinson and Kyle Adnam, considering Sydney's guards essentially are Lisch and Cadee. Dave Andersen, Majok Majok, Tai Wesley and Devin Williams also can put the sword to Aleks Maric, Josh Powell and Tom Garlepp. That makes Brad Newley the man who can swing this, odds-on to get the best of Owen Odigie or Todd Blanchfield and David Barlow, who are still returning to 100 per cent from injury. Overall though, you have to like Melbourne.
THE Orange Grove is a fortress for the Taipans but Adelaide has been one of the few teams to reasonably successfully negotiate trips into Cairns. The 36ers lead the series 1-0 and won by 16 in Adelaide at a time the Taipans still were revisiting their rotations and nowhere near at the level they now enjoy. Nate Jawai against the taller Matt Hodgson has as much appeal as Travis Trice again squaring up to Jerome Randle, and Mark Worthington always enjoys pushing around Daniel Johnson. There's a lot to like about this round closer and, not factoring in the two teams' earlier games of the round, I'm guessing the Sixers might sneak a road win.
V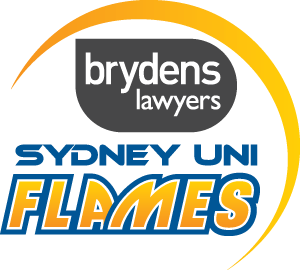 WAS loving the way Sydney was working its way back through the schedule before Asia Taylor (17.6ppg, 8.6rpg) suffered concussion, and now the Flames have taken a serious body blow with in-form Belinda Snell out indefinitely with medial ligament damage. Canberra has been the surprise mover and if Lauren Mansfield can restrict Leilani Mitchell's influence, the Caps will add another major scalp.
DANDENONG broke a six-year drought last round in Bendigo and if it hits Adelaide on a bit of a letdown, the Lightning will give it problems. That already occurred in their previous meeting at Stud Road where it took a career-high game from Lauren Scherf and a Sara Blicavs points-boards double-double to deceptively inflate the final margin. The Rangers still will have too much talent.
DOWN two losses already to Sydney, Bendigo fortunately for Spirit fans has a four-game series this season with the Flames so still can win it. By the same token, Sydney can wrap this up, which would be massive in the run to the playoffs. With the Flames already in action in Canberra, the edge goes to Bendigo which simply must win this. The Spirit have been pretty reliable in those situations.
TOWNSVILLE is not going well but will look at its draw - Melbourne this week, Adelaide next, then Melbourne again - and realise it can paper over its problems by beating the seventh and eighth-ranked clubs. It probably will happen too, but unless Claudia Brassard sorts her rotations and responsibilities, the problems will reappear later again. So the Fire can't just win this. It has to blitz it.
THE match of the round will close it when WNBL-leading Dandenong heads in to take on second-ranked Perth in the free-to-air TV game in WA. The match pits two of the stars of the league against each iother - shooting guards Sami Whitcomb (Lynx) and championship-winner Steph Cumming (Rangers). Whitcomb is the shooting guard measuring stick but in the three spot, Toni Edmondson will have her hands full with Sara Blicavs. Carley Mijovic against Ally Malott is another matchup worthy of the entrance money. Ruth Hamblin-Lauren Scherf has huge keyway significance. At home and on TV, Perth will be super-motivated to bring Dandenong unstuck.
KNOCK KNOCK
Who's there?
Dandenong
Dandenong who?
Dan, the nong, knows now not to start Twitter wars