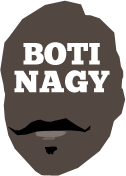 ---
Advertising opportunities available.
Please contact me.
---
Superpower Rankings, Tips NBL11
Tweet
REELING on a three-game losing skid, Sydney has signed 201cm SEABL forward Garrett Jackson for an import spot to try and arrest the slide.
Whether going with another forward when the needs of the backcourt of Kevin Lisch and Jason Cadee appeared more pressing is a good call, remains to be seen. But with nine games left on the Kings' schedule and eight-games-played a requirement for potential playoff participation, the club had to move quickly.
While another SEABL star, aggressive combo guard Jeremy Kendle, seemed a better fit, Sydney had to move to replace Steve Blake quickly and has done so with Jackson, who spent some time with Melbourne United last season.
HELPING HAND: Garrett Jackson helps up Chris Goulding during his 2015-16 United stint.
Jackson filled in for the injured Hakim Warrick who now also is in the conversation to return to Australia for Melbourne as a temporary replacement for injured Devin Williams.
Williams has a medial ligament strain which could keep him out for between three and six weeks and with Warrick, who suited for United last season and has since played in Greece for Olympiacos, now available, he is an option.
"He's finished off the European season with the Greek powerhouse there," United CEO Vince Crivelli told SEN Radio today.
"I think since then he's been inactive probably and just resting away. There's a lot of factors to consider with replacing a player.
"He fitted in very well with us and everybody loved him and we all have fond memories with him.
"It really comes down to who's available, who's fit and moreso who fits the needs of the current issues we're facing.
"We're right in this thing and it's a testament to this sport in Australia."
While Warrick remains a "wait-and-see", Jackson has been training with the Kings, his selection requiring Greg Whittington to spend more time on the perimeter. How this impacts Tom Garlepp's status also could be a worry but with Julian Khazzouh ruled out for the season and rebounding a Sydney issue, signing Jackson makes sense on some level.
Up Brisbane way, with Cam Bairstow done and Torrey Craig temporarily hobbled, the option of activating the third import slot has to be getting very tempting.
Bullets coach Andrej Lemanis yesterday said it wasn't just an easy matter to bring in a new import face at such a late stage in the season, possibly inferring a former NBL import or someone with knowledge of the Aussie game might have more appeal.
Lemanis won championships in New Zealand with Cedric Jackson but Kendle also might be worth a look.
When the Wildcats initially sacked Jaron Johnson, a combo guard such as the SEABL star looked a good optionbut Perth went back to Jaron, as we know.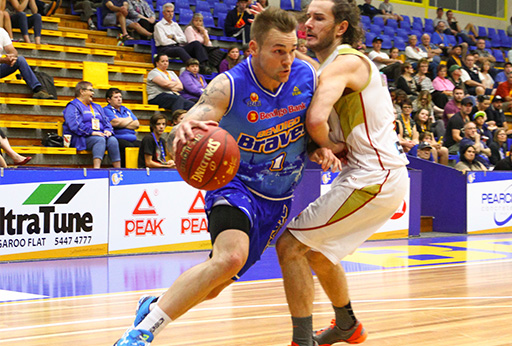 KENDLE ON THE MOVE: Jeremy Kendle with Bendigo in the SEABL last season.
As stated earlier, with eight games of the 28-match regular season a playoff eligibility requirement, the fact is any team wanting or needing to make a move is going to have to do it very swiftly.
NBL RANKINGS This Wk-Prev (Record)
8 (5) WILDCATS 7-8: Haven't been here in years and must win in Adelaide to halt slide.
7 (4) KINGS 10-9: How the mighty have tumbled but have runs on the board over Hawks.
6 (6) BREAKERS 8-9: Have a chance to regroup after solid, if ugly, home win over Perth.
5 (7) BULLETS 8-9: Injury toll threatening now to undermine Brisbane.
4 (3 UNITED 7-9: Should win open-roof game and stay well and truly in the top four race.
3 (8) TAIPANS 7-8: How quickly fortunes can fluctuate and now can plan for Melbourne.
2 (2) HAWKS 9-8: Can take a game off vulnerable Sydney and hurt Kings' finals hopes.
1 (1) 36ERS 10-6: 7-win streak in such an even season speaks for itself. In great touch.
THIS WEEK'S TIPS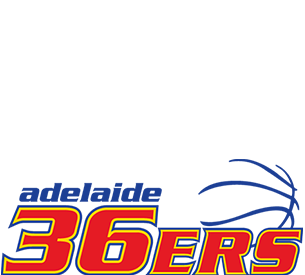 V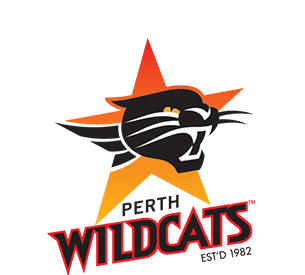 THIS more often than not is a "grudge match" between rivals whose history of discontent dates back to 1987, not coincidentally the first season Perth made the playoffs, and it hasn't missed the post-season party since. Their clash at The Jungle went to the wire and their rematch at The Fortress went into overtime. The 36ers are rolling on a seven-win streak and justifiably will start favourite. But in an NBL season this even, that streak isn't indefinite and the Wildcats desperately need to halt their slide. It should be another classic but it should be #8 for the Sixers at home.
HAVING wrapped up its season-series against Illawarra 3-0 and at home for this final game, odds would suggest the Kings should start favourite. Of course, the case for the Kings would be far more compelling if they hadn't lost their past three straight and not be in desperate need of a slide-halting win. The slump has cost Sydney first place and now it has slipped to third, behind the Hawks in second. Illawarra comes in off a win over Brisbane but it lost in Cairns so isn't invincible. It just has its game going right now and Sydney doesn't. Time for the Kings to arrest their slide.
BOXING Day's open roof clash in Melbourne has a few question-marks over it, Brisbane without Cam Bairstow for the rest of its season and still debating whether or not to replace him. Torrey Craig also rolled an ankle at practice. For United, Devin Williams is out with a medial ligament injury but at print time, the club was planning to replace him and at the double. There's a few X-factors in this then, as are evident. But at home and with Chris Goulding and Casper (B)Ware firing, it looks as if the Bullets will take a further hit and United move out of the bomb shelter.
KNOCK KNOCK
Who's there?
Christmas
Christmas who?
Chris must knock down a few shots and United will celebrate a Christmas win.