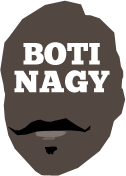 ---
Advertising opportunities available.
Please contact me.
---
Sweet revenge for NBA Aussies
Tweet
BEN Simmons had, if not the last laugh, certainly a loud guffaw, Andrew Bogut confirmed Steve Kerr is a good judge and Patty Mills did what was necessary as their respective teams all took series leads in today's NBA Playoffs.
It was a grand day for the Aussies, led off by Simmons scoring a career playoff best 31 points as his Philadelphia 76ers routed Brooklyn Nets 131-115 for a 2-1 lead in their Eastern Conference series.
That was despite centre Joel Embiid being a late withdrawal with knee soreness and the Nets going out of their way (pictured) to incite Simmons in the wake of comments by veteran Brooklyn journeyman Jared Dudley.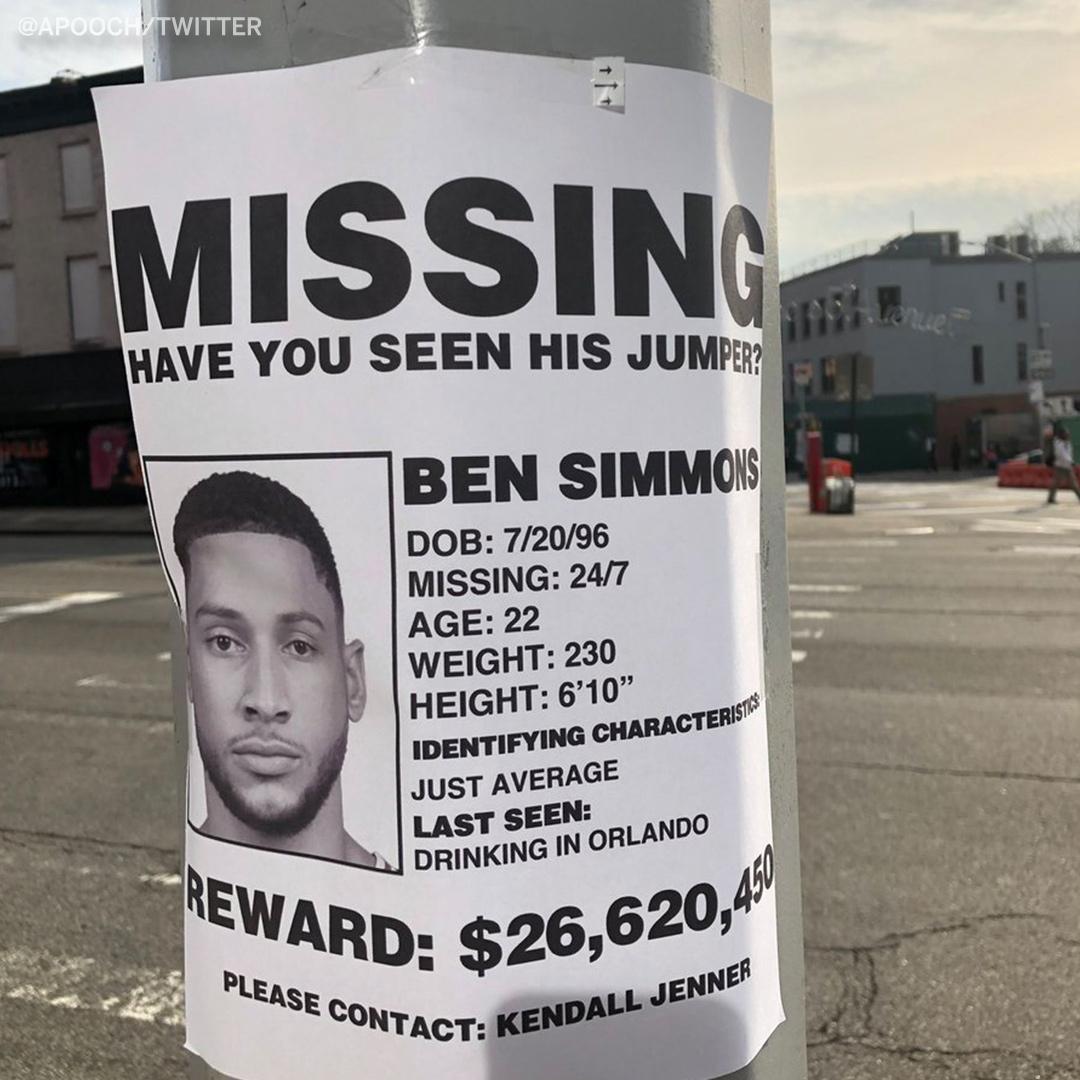 At his seventh NBA stopover, Dudley was gleeful when Brooklyn took Game 1 off the Sixers in Philadelphia, then followed up criticising Simmons' shortcomings in a halfcourt game.
Today, it was Simmons with the giggle, literally, as Dudley complained about a foul on a 3-point attempt (below) and also after he shot a 3-point airball, one of Dudley's 0-of-2 return from the floor in 17 minutes.
Dudley also contributed a rebound, a foul and two turnovers.
Simmons' 31 points came on 11-of-13 shooting, with 9-of-11 free throws. He also had nine assists, four rebounds, two steals and four blocks in 38 minutes.
"I don't really have energy for him man," Simmons said of Dudley in the post-game press conference, smiling as his inquisitor asked about the Nets' vet's 3-point airball. "Honestly, it's done.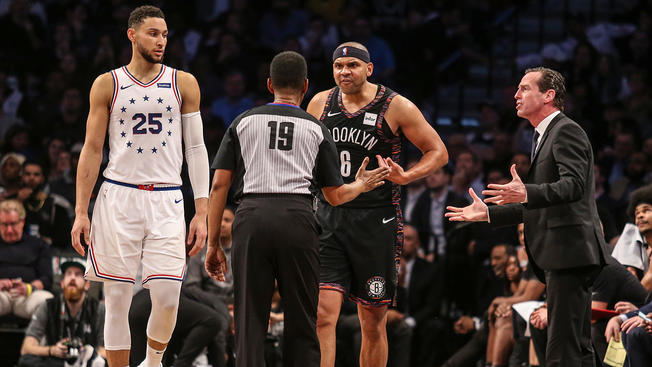 "People are going to say what they wanna say. It is what it is. I just gotta play."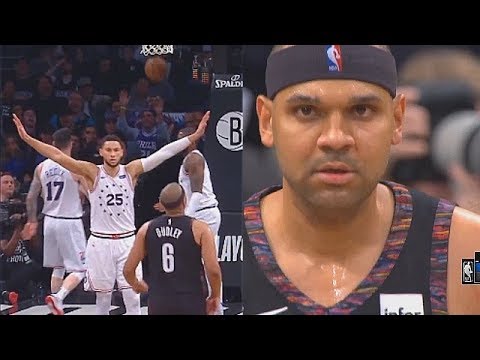 Today, Simmons let his game do the talking as the 76ers had three 25-point scorers (Simmons, Tobias Harris with 29, JJ Redick 26) in a playoff game for the first time since Game 3 of the 1978 Conference Semis against the New York Knicks.
On that occasion - the only other occasion in 50 Philly seasons - the 25-plus trio was Julius Erving, George McGinnis and World B. Free.
Shortly after in the Western Conference, reigning champion Golden State Warriors shook off the horrors of losing Game 2 to the LA Clippers after leading by 31 in the third quarter, with an emphatic 132-105 rout in LA.
Kevin Durant turfed his "Patrick Beverley blues" by scoring his first 12 points on 5-of-5 shooting, concluding the game with 38 points at 61 percent, seven assists and four rebounds.
Back in the starting quintet now DeMarcus Cousins (quad) has all but been ruled out for the rest of the playoffs, Bogut played 25 minutes for eight points on 4-of-5 shooting, with 14 rebounds, five assists, a steal and a block.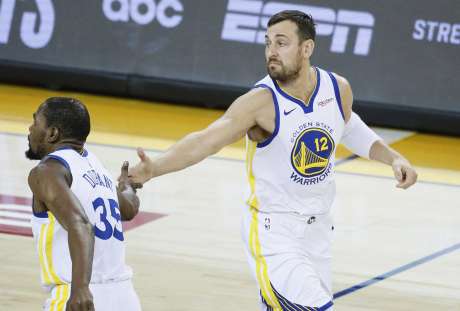 It was vintage Bogut, our reigning NBL MVP showing he could be an annual late pick-up asset by the Warriors, the 28-game Aussie season no-where near as demanding on his body as the NBA's 82-game regular season schedule.
A huge factor in GSW's revival as an NBA franchise leading into the 2014-15 championship breakthrough, Bogut is held in high esteem by his teammates, but even moreso by coach Steve Kerr.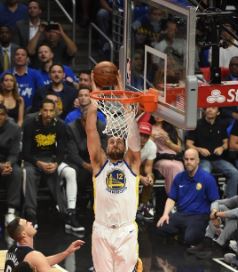 It was Kerr who reached out to the Bogeyman about playing out the NBA season in Oakland after completing his NBL commitments with Sydney Kings.
If this leads to the Warriors' third championship in a row and fourth in five seasons, that phone call to Bogut most likely will become an annual event.
"He's one of those guys when you call a play or teach him a play, he gets it right away," Kerr said.
"He understands where all five players should be and he understands why you're running the play.
"He just has beautiful feel for the game."
Today when GSW went 31 clear in the third quarter, it did not stop there, blowing the lead out to 36, as opposed to blowing the lead altogether.
"Andrew has been a god-send," Kerr said. "The reason it was such a great signing for us, is not that he's just a hell of a player, but because he has been with us and he is so familiar with what we do."
Equally familiar with how to run the Spurs, Mills played his role in a 118-108 home win for San Antonio over the higher-placed Denver Nuggets to give his club a 2-1 series lead.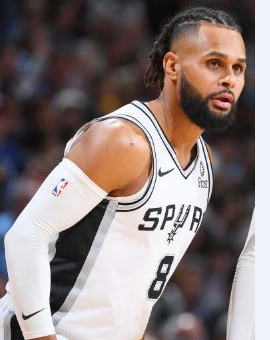 It was fellow point guard Derrick White who rocked Denver, finishing with 36 points on 15-of-21 shooting.
And for those of us who fondly remember Torrey Craig who played NBL as an import at Brisbane Bullets and Cairns Taipans, he had 12 points and six boards in 14 minutes for the Nuggets.
EASTERN CONFERENCE
MILWAUKEE BUCKS (1) v DETROIT PISTONS (8)
Game 1: Bucks 121, Pistons 86
Game 2: Bucks 120, Pistons 99
Bucks lead 2-0, Game 3 in Detroit
BOSTON CELTICS (4) v INDIANA PACERS (5)
Game 1: Celtics 84, Pacers 74
Game 2: Celtics 99, Pacers 91
Celtics lead 2-0, Game 3 in Indianapolis
TORONTO RAPTORS (2) v ORLANDO MAGIC (7)
Game 1: Magic 104, Raptors 101
Game 2: Raptors 111, Magic 82
Series tied 1-1, Game 3 in Orlando tomorrow
PHILADELPHIA 76ERS (3) v BROOKLYN NETS (6)
Game 1: Nets 111, 76ers 102
Game 2: 76ers 145, Nets 123
Game 3: 76ers 131, Nets 115
76ers lead 2-1, Game 4 in Brooklyn
WESTERN CONFERENCE
GOLDEN STATE WARRIORS (1) v LOS ANGELES CLIPPERS (8)
Game 1: Warriors 121, Clippers 104
Game 2: Clippers 135, Warriors 131
Game 3: Warriors 132, Clippers 105
Warriors lead 2-1, Game 4 in Los Angeles
HOUSTON ROCKETS (4) v UTAH JAZZ (5)
Game 1: Rockets 122, Jazz 90
Game 2: Rockets 118, Jazz 98
Rockets lead 2-0, Game 3 in Salt Lake City
DENVER NUGGETS (2) v SAN ANTONIO SPURS (7)
Game 1: Spurs 101, Nuggets 96
Game 2: Nuggets 114, Spurs 105
Game 3: Spurs 118, Nuggets 108
Spurs lead 2-1, Game 4 in San Antonio
PORTLAND TRAIL BLAZERS (3) v OKLAHOMA CITY THUNDER (6)
Game 1: Trail Blazers 104, Thunder 99
Game 2: Trail Blazers 114, Thunder 94
Blazers lead 2-0, Game 3 tomorrow in Oklahoma City