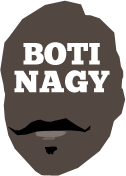 ---
Advertising opportunities available.
Please contact me.
---
One bad decision, now Cairns cornered
Tweet
IT'S amazing how one play, one mistake, one capitalisation, can determine the fate of a game of basketball and all that's gone before or remains becomes secondary.
Last night, at the historic Australian Open tennis' NBL game, the roof open, the atmosphere charged, Cairns was making its run at Melbourne.
A 3-pointer by Cam Gliddon at 4:36 brought the Taipans within a field goal of United, down just 60-63.
Casper Ware, easily the star of the occasion, dished a sizzling pass to Tohi Smith-Milner which the big man slammed down but again it was Gliddon, this time from the stripe, who trimmed Melbourne's lead once more back to three.
Chris Goulding from the free throw line made it 67-62 and Cairns' next offence was the biggest play of the night.
At a time when they needed to know who to go to and how to get a shot off, the Orange ran around indirectly and without purpose.
Nanna Egwu had the ball out on the wing for some reason. As he tried to give it back to Jarrad Weeks, both players flustered, Ware struck.
He stole the intended pass, took the ball up the floor, pulled up at the three and swished a long-range missile which not only clinched the game but sank Cairns' finals aspirations in the one hit.
With 2:37 left and Melbourne out 70-62, it was over. That play had broken the Taipans.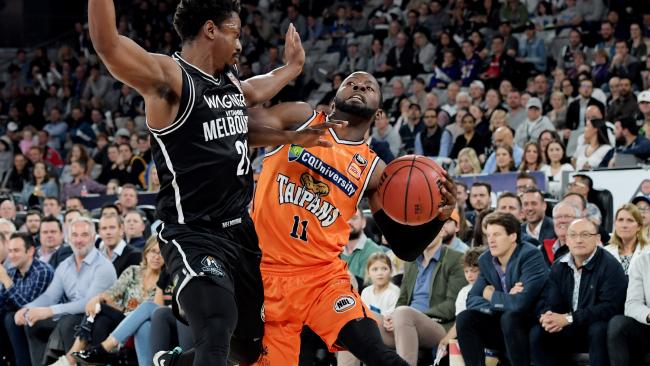 Oh sure, there was a further 157 seconds to play out, but that's all it was. The play out. Melbourne had won it.
"We shot like shit," Cairns coach Aaron Fearne bluntly said, and he was right, chances to tie the game by Gliddon and Alex Loughton before the fateful fumble going begging.
"That doesn't help.
"Thought we were tight, tight that first 20 minutes, some things that we've been doing really well in a bunch of games and it's not just been two or three games but it's been five or six or seven games over the last month and a bit.
"You know we've just done the little things pretty well and done the little things offensively and tonight we didn't screen well, wait for screens, play with some real attack mindset.
"It was very tentative and reactive, and credit to them. They defended us really well and they play with really good physicality.
"We were better in the second half for sure but if you want to be a playoff team or you want to be a championship-winning team, you can't play 20 minutes of basketball.
"You're not going to win many games shooting the ball like that."
Cairns shot at 30 percent and at 18 from outside the 3-point line.
Weeks was 1-of-10, Jerry Evans Jnr 1-of-8.
Ware led United with 24 points, five assists and one steal. But it was the one steal which sealed Cairns' season.
MELBOURNE UNITED 79 (Ware 24, Boone 13, Wesley 12, Goulding 11; Boone 9 rebs; Goulding 6 assts) d CAIRNS TAIPANS 68 (McCarron 16, Loughton 11; Egwu 12 rebs; Egwu 4 assts) at The UN, Hisense Arena.