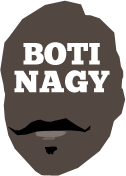 ---
Advertising opportunities available.
Please contact me.
---
Taipans need a reality check: Rd.2
Tweet
IF you're a fan of the NBL's fun franchise the Cairns Taipans, then yes, right now you have reasons to be concerned.
Chasing the club's historic first championship and with a line-up and coach capable of achieving it, Round One threw up more questions than answers about the Orangemen.
Most pundits, myself very much included, anticipated Cairns would build on last season's extraordinary momentum, especially after the club was able to secure most of its key personnel, excluding the not-insignificant DJ Newbill.
But the return to two imports meant every club was in the same boat so with a fit Kouat Noi and emerging Mojave King, there was great cause for optimism.
What we saw in their home opener against Sydney was a Kings side playing the way Cairns did last season, full of enthusiasm and brashness, having a go.
The Taipans looked a little shellshocked as the Kings repeatedly torched them in transition, blew by defenders to the hoop and generally played the game they wanted to play.
Some long-range bombs from Mirko Djeric (below) lifted the team and the usual suspects pulled them across the line, even though Casper Ware had a shot for the win.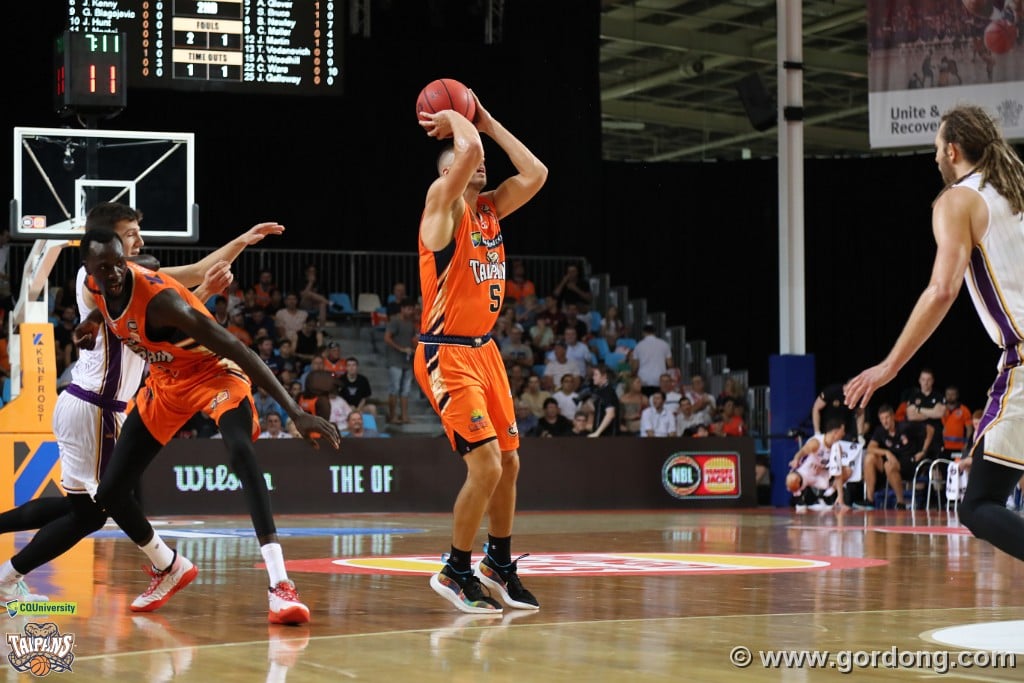 Fast-forward to the Hawks, who came in minus Deng Adel, then had to make adjustments on the fly after Cam Bairstow was hurt in the warm-up, and Cairns again was its new nonchalant "she'll be right mate" persona.
Except the Hawks weren't the Kings and had the tools to make the Orange pay. And there it was. Head-shaking when things went awry, glaring at referees for their "non calls" or bad calls, not to mention a great deal of the body language of the entitled.
It looks very much as if these Taipans have bought into the hype about themselves and have some expectation they only need to show up this season for good things to happen.
News flash.
You get the reward for hard work. In fact, if you watched the Hawks, you know hard work is its own reward.
Hopefully the first round, after which Cairns easily could have been 0-2, provided the reality check Mike Kelly's crew needed. If not, start dialling down your expectations for this group.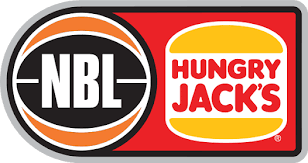 ROUND 2
Even before Josh Giddey, the late-game star of Sunday's double-overtime win by Adelaide over South East Melbourne, was ruled out of tonight's return bout, I expected South East Melbourne to reverse its road defeat. The Phoenix will make adjustments while the 36ers will rely even more heavily on Daniel Johnson.

South East Melbourne takes its record to 1-1.
Only six points separated these teams the first time around and after winning their first two Round One games for the first time ever, the Hawks should be up. Brian Goorjian's explosive young team is on a high but there's always room for an occasional hiccup. This could be one.
Gambling on the Bullets in a boilover.
The Breakers hit the hardwood for the first time on Friday in Adelaide against a team which already will have three runs under its belt. Will that be significant? It could be early, but by lights out, New Zealand's depth should have over-run the 36ers.

It's Breaker Breaker good buddy.
So lucky to escape with the points the first time against Sydney, Cairns' bona fides will be under the microscope in this sudden rematch. Look for Jarell Martin to play more minutes to make the Kings even more competitive. If the Taipans recall the process of success, this game should turn their fortunes around.

Got to get this one right.
Much-maligned in the preseason reviews as always, Perth should flex its muscles at home against incoming South East Melbourne, with curtailing Mitch Creek and burgeoning talent Yanni Wetzell its main priorities. And defence is what Wildcats Basketball is all about.

Let the threepeat quest begin.
Hard to know what to make of Cairns this far out from this vital home game against title favourite Melbourne. Some of us had this down as a preview of the last games of this season but who's to know if the Taipans fell to Sydney or won and, reassured, now take the foot back off the pedal? One thing for sure is United won't be messing around.

Tipping a 2-0 start for United and 2-2 for Cairns.
Safest bet of the round: Dwayne Russell says someone is "up in his grill" or recovering "their mojo" and Chris Read misreads a call.