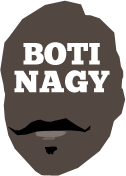 ---
Advertising opportunities available.
Please contact me.
---
Taipans wield sling and down goes Goliath
Tweet
IT annually is the David and Goliath battle when Cairns Taipans take on the NBL champion Wildcats in Perth, but last night again as the fable goes, it was David with the sling shot … and wow did he use it!
But this was no fairytale as the Taipans posted a 99-76 rout of the home team, recording the biggest winning margin by a visiting team since the Wildcats moved into this vaunted venue.
It therefore qualifies as the greatest win there by a visiting team during the regular season of all time. Obviously it is specific to the regular season because there have been a few Grand Finals in the building.
And that's where the differences between Goliath and David are most stark.
Perth has won an unbelievable nine championship from 14 Grand Finals. Cairns has won none and finished runnerup twice.
Perth regularly pull 13,000-plus spectators (it was 12,331 last night) while Cairns draw 3,000.
One is a capital city with all its resources and the support of a state. The other is a northern outpost large country town which always has had intrastate rivalries through Townsville Crocodiles, Brisbane Bullets and Gold Coast Blaze or Rollers with which to deal, and with which to battle chasing the finite finances necessary to stay afloat.
So it's no small thing when Cairns wins in Perth – as it did last season and most, if not all pundits, predictors and provocative prevaricators forgot.
Last night was different though, with Taipans import Cam Oliver and former 36ers forward Majok Deng both posting their NBL career highs with 22 points apiece.
Whether the Wildcats were looking past the Orange toward tomorrow's clash with Grand Final victim United in Melbourne or not, they soon found they had more than a game on their hands.
And once the Taipans realised they could get the job done, they clearly grew in confidence and stature, ahead 46-44 at halftime.
Any fears Cairns would go into its shell after the interval quickly were allayed when Scott Machado (18 points at 70 percent, 4-of-6 threes, 8 assists) opened with a 3-pointer, then a sweet drive and Perth never was going to catch these rampaging Taipans.
Oliver was hitting threes (4-of-5) and when Mirko Djeric landed one, Cairns' lead was out to double-digits and the Red Army in stunned silence.
There's no better sound for a visiting team, Machado finishing the quarter as he started it with a strong basket for a 74-60 lead and it was going to take a miracle for this result to change.
RAC Arena HAS though been the scene of its share of miracles but no-one from the Wildcats could come up with the magic formula as the Orange quickly had the lead out to 20 at 80-60.
Oliver threw down a sensational dunk, though while busy bragging about it, his man Nick Kay ran the lane hard, much to Cairns coach Mike Kelly's fury.
But really, he did not have much to complain about over the journey as Machado hit a running three and DJ Newbill joined the party.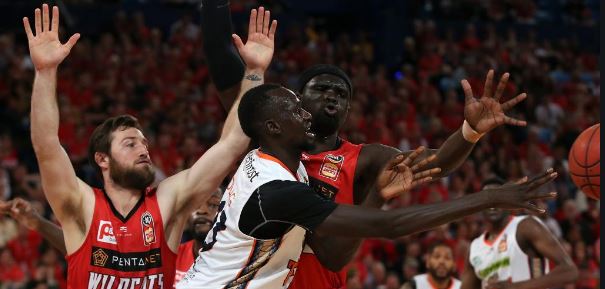 Deng was another who enjoyed himself and, to be honest, most anyone who is not a Wildcats fan thoroughly enjoyed it too. And for the Orange Army, life today could not be grander.
CAIRNS TAIPANS 99 (Oliver, Deng 22, Machado 18, Noi 13, Newbill 11; Oliver 9 rebs; Machado 7 assts) d PERTH WILDCATS 76 (White, Kay 15, Cotrton 14; Hunt 8 rebs; Martin 6 assts) at The Jungle, RAC Arena.