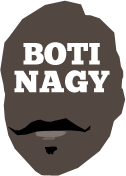 ---
Advertising opportunities available.
Please contact me.
---
Takin' it to the streetball
Tweet
YOU know it already because it's been thrilling devotees all week but Streetball is in Australia and hits Titanium Security Arena in Adelaide on Friday.
Ball Up is Streetball at its best and already has been rocking its fans in Hobart, Melbourne and Geelong.
"If you've ever picked up a basketball, you've played Streetball," Ball Up Australia CEO Peter Fiddes said.
Yeah. THAT Peter Fiddes, the basketball lover first and foremost.
"Streetball is the game you see in the cities and suburbs, parks and playgrounds all over the world.
"It's the essence of the game we all love - when you just play, when you just flow, when you freestyle. It's the grassroots of basketball."
Ball Up's mission is to provide an opportunity for the sport's incredible athletes and fans to share their passion around the world.
The All-Star roster boasts 12 of the world's most legendary Streetballers, and, if you dare, you can get down to the "Open Run" to compete as one of the local players against them.
That also opens up a chance to be selected to win a US$300,000 Ball Up contract.
(To register, sign in at www.ballup.com.au and show up on the day at the venue between 1-1.45pm for registration. Open-Runs take place on the same day, at the same venue, at 2pm.)
The best of the local challengers also have a shot to face off against the Ball Up All-Stars that night in a stadium spectacular.
Household names in the US, the Ball Up Stars include The Professor (Grayson Boucher), AO (Aaron Owens), Mr Afrika (Anthony Pimble) and SpecialFX (Ryan Williams).
"The global appeal of Ball Up is enormous," Fiddes said.
"There are so many Australian eyeballs following these guys from halfway around the world that it's just a huge bonanza to bring them to our shores to play live."