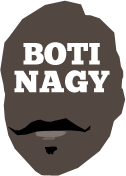 ---
Advertising opportunities available.
Please contact me.
---
Tassie 'happy as Larry'
Tweet
NBL owner Larry Kestelman has entered a 120-day exclusive negotiation with Hobart's Glenorchy City Council which, if successful, would not only return big-league basketball to the Derwent Entertainment Centre but a $150-$200 million upgrade to the whole precinct.
Glenorchy City Council last night unanimously voted to proceed with negotiations after Kestelman presented a vision for DEC and Wilkinson's Point redevelopment, incorporating an entertainment venue, sports and recreation facility, retail, food and beverage outlets and accommodation, as well as public open spaces.
It is the closest Tasmania has been to re-entering a team in the NBL since the demise of the Hobart Tassie Devils in 1996.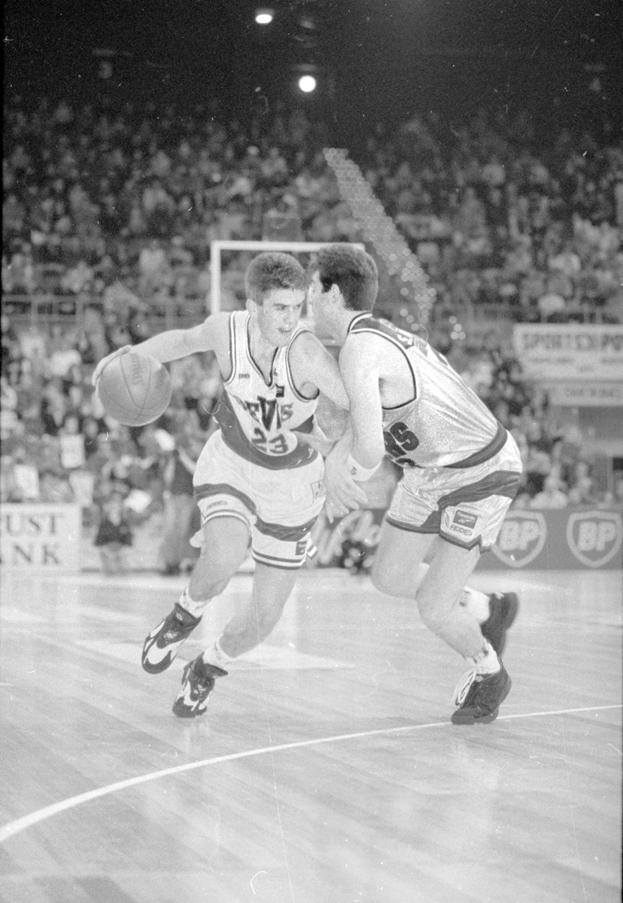 Unquestionably the emergence last year of the Southern Huskies bid helped stimulate interest in a Tasmanian presence in the NBL.
Unable to secure the DEC as part of their NBL bid, the Huskies instead entered the 2019 NZ-NBL where they currently sit fifth in the nine-team league.
The club also has a Hobart Huskies team playing in the new NBL1 competition, a joint venture between Basketball Victoria and the NBL, superceding the SEABL competition.
NW Tasmania also competes in NBL1, Launceston and Hobart Huskies additionally fielding women's teams in NBL1.
There is little doubt there is an NBL team "on the way" for Tasmania, if Kestelman can get the DEC deal done.
Then there also would need to be State Government support to secure a new NBL club.
But it does appear the Tasmanian Government is growing restless with the AFL which has had Hawthorn and North Melbourne playing some minor premiership fixtures on the Apple Isle since 2007 and 2012 respectively.
Tasmania wants a team of its own competing in a national competition, and watching the growth, exposure and credibility - both nationally and internationally - of Kestelman's NBL, its Government looks likely to come on board.
With three clubs competing in NBL1, there is a groundswell of support for the sport in Tasmania too.
"Council is committed to exploring this exciting proposal and to working with Mr Kestelman to deliver the best possible outcome for both the Glenorchy community and Tasmania," Glenorchy Mayor Ms Kristie Johnson told The Mercury newspaper.
"The DEC and Wilkinsons Point are important to both the region and the state, so it is crucial the Tasmanian Government is involved with any proposal for its future development."
"Mr Kestelman has committed to working together with council and the State Government to see what we can achieve at this significant site.
"Council is excited by the prospect of working with someone of Mr Kestelman's calibre, and the opportunities this presents for our community."
Look out Tassie! NBL Team #10 definitely is not only on the agenda but on the radar.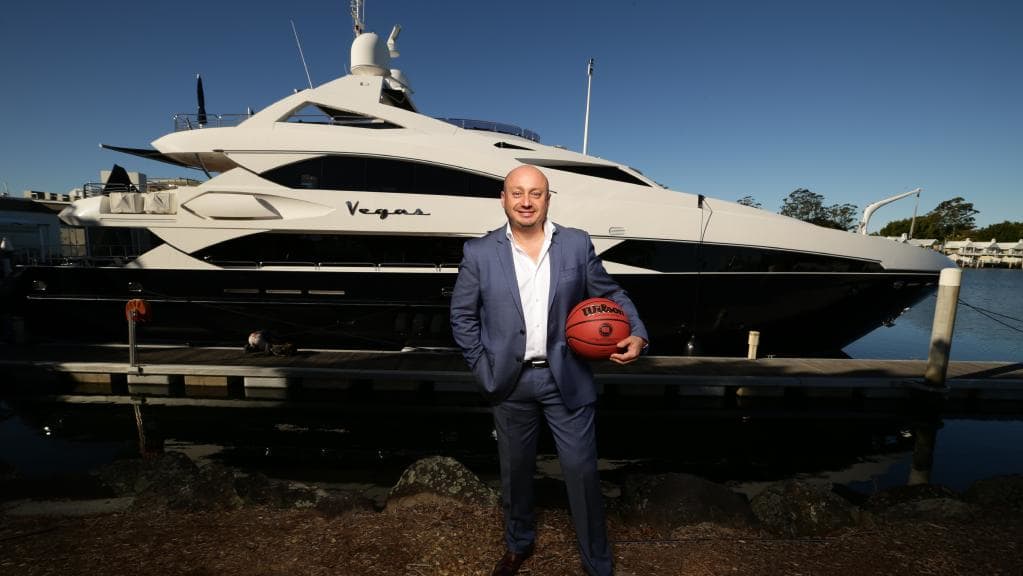 ABOVE: Larry Kestelman made his fortune from the $230 million sale of internet company Dodo in 2013 before moving into property development.
* * *
ADELAIDE 36ers import Deshon Taylor will suit for Philadelphia 76ers' NBA Summer League team in Las Vegas next month, while NZ Breakers' Finn Delany will be wearing a Dallas Mavericks jersey at the same time.
Summer League tips off on July 5.
Sixers coach Joey Wright has likened Taylor, 23, to Patrick Beverley of the NBA's Los Angeles Clippers.
"He's a tough defender, he gets after it, he's always ready to play and he brings it, but he's got the ability to shoot the ball as well. He can shoot the ball from deep," Wright says.
"He's a guy that has done it the hard way had to transfer into a higher program in college. A kid that we're really looking forward to coming in and really making his mark on the NBL."