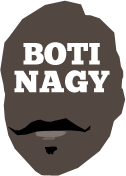 ---
Advertising opportunities available.
Please contact me.
---
TGIF: Huge Mitch "get" for United
Tweet
THE GUYS IN FOCUS: MITCH McCarron changing plans to go from Cairns to Europe, instead landing at Melbourne United, is fabulous news for his legion of fans and for the NBL in general.
The young man is a gun. His game reminds me a lot of Nathan Sobey, though without some of Nate's attitude.
Originally, I had heard McCarron would be heading to Brisbane Bullets, before Europe reared its head as an option.
I suspect, but this is only a hunch, that he asked Bullets assistant coach CJ Bruton for directions to Europe, which would explain how he wound up in Melbourne.
Just over a decade ago, Bruton left Sydney bound for Europe, and somehow wound up in Brisbane!
McCarron is a huge "get" for the defending champs and raises questions about what direction United might go on the import front.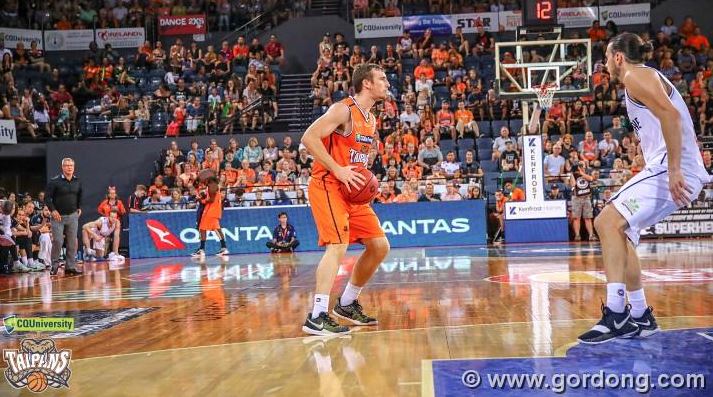 TEAMMATES NOW: Mitch McCarron, defended by Melbourne's Chris Goulding.
Andrew Bogut's NBA buddy David Lee might be an option and increasingly, the name Casey Prather – who now has won three NBL championships in the past three seasons, two at Perth, one at Melbourne – is being muttered in Wildcats' despatches.
Bryce Cotton returning to the Wildcats for three years is a big deal. As a league MVP, championship-winner and Larry Sengstock Medallist in that title-run, he is well down the path to Wildcat immortality.
* * *
ANOTHER piece of brilliant news is Dave Andersen returning to his inaugural NBL "home" at Wollongong to conclude his exceptional career at the club where pro basketball began for him, Illawarra Hawks.
When he joined the club ahead of the 1998-99 season, then-Hawks coach Brendan Joyce planned to build the club around him. But after finishing second to Canberra Cannons' Damien Ryan for Rookie of the Year honours, Ando backed himself to succeed in Europe and did just that – and how!
With that coveted NBL, or Australian, championship finally also a ticked box, completing his stellar career back in the 'Gong is a marvellous postscript on a truly remarkable story and journey.
"A player of his calibre within the organisation brings a great deal of credibility to our team," Hawks GM Mat Campbell told nbl.com.au.
"His lengthy career will be of great interest to sponsors and members and we look forward to introducing David to our network over the coming weeks."
Campbell and Andersen were teammates in 1998-99, Illawarra assistant-coach Eric Cooks also a key member of that on-court team.
CJ Bruton's road map to Paris was even askew back then, the six-time NBL champ also on that Hawks' roster.
* * *
FAKE news? Nah. I don't think so.
Yes, my question here earlier in the week - would exciting young 196cm guard Tom Wilson "do a Hugh Greenwood" and buck the Sydney Kings for the AFL's Geelong Cats, was met with delightfully delirious derision.
(You recall Greenwood cut out on Perth Wildcats to join the AFL's Adelaide Crows?)
No, it's "fake news", nothing could be further from the truth … etcetera etcetera.
It was so very wrong, Sydney Kings rush-released a video featuring Wilson denying any such contention.
"Yes, so that's obviously been swirling around the last 24 hours," Wilson said of my Cats question. "To put it ah, quick, um, no there's not any truth to it."
OK. Fair enough. I slouch corrected.
Oh yeah, but wait a second, there immediately was more from Tom.
"But I've definitely had a relationship with the Geelong Cats for a long while now," he continued.
Pardon?
"They've been really good to me. Definitely with my AFL background, they've allowed me to use their facilities and things of that nature," Wilson said.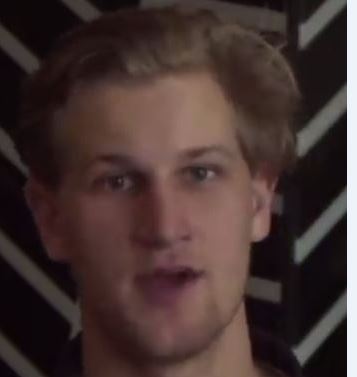 (Of course, Geelong wasn't remotely interested in converting a 196cm athletic basketballer with a footy background. Perish such a thought! The club was just being nice guys helping another nice guy because that's what nice guys do.)
"Definitely 100 per cent committed to the Sydney Kings moving forward," Wilson said, and that is the truth and great news for Kings fans everywhere.

Also the truth was Geelong's interest in fostering a good relationship with him, but of course, for altruistic reasons only! As a Cats' official told me: "Yeah, we love him and we love basketball players in general. I mean, how good would it be to have someone like a LeBron James playing AFL?"
No, that isn't a story. It was merely a comment. It did reinforce though the AFL keeps as close a watch on our basketball players as the NBL does, and also young sportsmen from other codes they believe could make it as football players.
Well done to the Daily Telegraph's Matt Logue for quickly contacting Kings managing director Jeff Van Groningen, who – full credit to him - was all over it.
"We understand Geelong has for years expressed interest in Tommy if he wanted to explore it. But he's made clear he's with us and looking forward to his rookie year at Sydney," JVG said, answering the original query that no, he wouldn't be ditching the Kings for the Cats.
Logue didn't even need "multiple sources!"
* * *
MORE kudos for the man who quickly has become the face of the new NBL, Andrew Bogut, this time from his Golden State Warriors NBA teammate Draymond Green.
"He showed me how to guard the post. I'll never forget it," Green said.
"My first day out in Golden State, he was teaching me different things you could do that you couldn't do in college.
"I wouldn't be half the defender I am without Andrew Bogut."
Still worried about how physically NBL referees will upgrade their calling of the game in 2018-19, if past form is any gauge. And with Matt Beattie joining Brad Giersch and Brett Hogan as refereeing "retirees" over the past 12 months, the experienced ranks continue to thin out alarmingly.
* * *
MATT McQuade and Nathan Strempel will call the game on FOX tonight from Jiyuan as the NBL's All-Australian select takes on Team China in the first in their annual best-of-3 series.
Two of the best in the business, they bring considerable knowledge to the play-by-play, tip-off tonight at 9.30 Eastern and 9pm in SA.
Two other aspects you can be sure of – the officiating will be "interesting" and approximately 72,892,164 people will tune in on CCTV5, China's leading sports channel.
* * *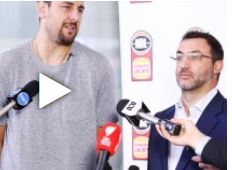 LEFT: Andrew Bogut: "Can someone please move the statue of Jeremy Loeliger?"
* * *
OK, someone has to say it.
How badly have the Cleveland Cavaliers missed the hustle, intensity, basketball IQ and commitment of Matthew Dellavedova during this ugly NBA Championship series?
While some may hope the Cavs can push Golden State to a fifth game, the type of relentless desire Delly brings has been sorely lacking across the line-up of LeBron James' cast-offs. Milwaukee Bucks should feel remarkably satisfied they recognised what the young man from Maryborough brings.