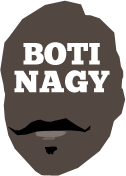 ---
Advertising opportunities available.
Please contact me.
---
The 'Borner' of the Ray Borner Medal
Tweet
AUSTRALIA had never truly produced a bona fide international big man physically capable of taking on the Euros, Soviets and Americans until Ray Borner pulled on the green and gold.
Sure, the Boomers had a big seven-footer in Tom Bender at the 1972 Olympics but Tom was a naturalised American.
Andrew Campbell and Peter Walsh also were seven-footers and Australian born. But while they both had the height, neither had the weight to truly play an enforcer role on the international stage.
Larry Sengstock was an athletic 6-7 battler who took no backward steps, even when giving up 7-8 inches to international behemoth centres and signifying the "true blue" Aussie spirit. He was a high-leaping freak.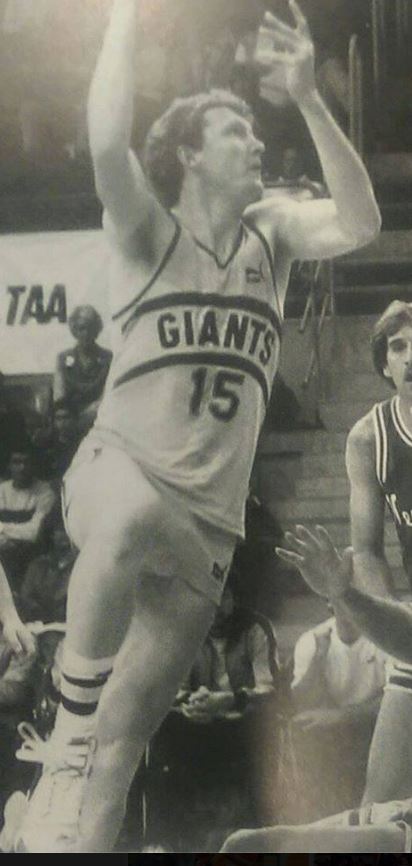 But in 1980, along came Borner, an 17-year-old 208cm man-child from Ballarat who within two years of crashing the NBL with Coburg Giants was wearing a Boomers singlet at the FIBA World Championship.
Borner was intimidating and actually, a little scary to anyone who didn't know him. He would represent Australia at FIBA World Championships in 1982-86-90-94 and Olympic Games in 1984-88-92-96.

In Seoul in 1988 – the last time the USA sent its college elite to an Olympics after they were relegated to the bronze medal playoff by the ideologically opposed and superpowered USSR – it was Borner in David Robinson's face when the Admiral got a little testy.
But quite apart from giving Australia's international teams a take-no-prisoners style backbone, Borner became the NBL's first genuine Aussie big man.
In 1985, he broke through to become the NBL's first Australian-born winner of its coveted Most Valuable Player award before forming the nexus of the "Three Bs" at Illawarra Hawks – with Americans Jim Bateman and Don Bickett.
(Borner ended six years of Americans claiming the MVP and it took a further six years before another Aussie won it again, a kid named Andrew Gaze. It took until 2000 before another Aussie centre, Perth's Paul Rogers, again won the MVP.)
Coburg meanwhile had evolved into North Melbourne and Borner returned to the Giants in 1989 to provide the missing piece in the club's championship puzzle, taking out defending champion Canberra 2-0.
Just a year earlier, North Melbourne had lost to the Cannons in three gripping games in one of the most subsequently under-rated yet great three-game grand final series in league history.
(Not sure why that is, perhaps because both clubs now are gone and there's no-one left to champion their praises.)
Ironically, Borner spent five years playing at Canberra after a stint with Geelong Supercats and before concluding his 518-game NBL career answering an SOS back with the Hawks in Wollongong when a couple of their big men were injured.
Many have stolen the line subsequently, but Borner is credited with his infamous question to refereeing great Bill Mildenhall during a heated NBL game.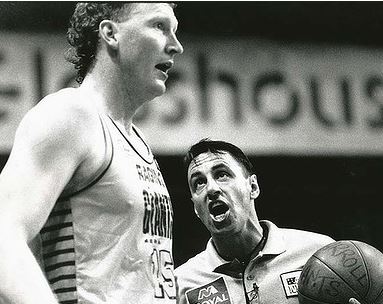 "Can I get a tech foul for what I'm thinking?" he allegedly asked Mildenhall.
Naturally, Mildenhall said "no" which prompted Borner to reply: "Good, because I think you're an arsehole."
(Not sure if that's the precise moment, right, because Bill and the big Hall of Famer were known to clash from time to time.)
One of our greatest referees, Mildenhall found the jibe funny and it since has grown to mythic proportions.
But it sure sounds like Ray-Ray, the Ray Borner Medal honouring his legacy to be worn by another great player when the Australian Basketball Challenge (formerly the Blitz) concludes on Monday.
Full ABC Draw:
Tomorrow
Session 1
2:30pm — 4:30pm Game 1 — Perth v Tianjin
5:00pm — 7:00pm Game 2 — Sydney v New Zealand
7:30pm — 9:30pm Game 3 — Brisbane v Zhejiang CB
Saturday
Session 2
11:00am — 1:00pm Game 4 — Cairns v Adelaide
1:30pm — 3:30pm Game 5 — Illawarra v Zhejiang CB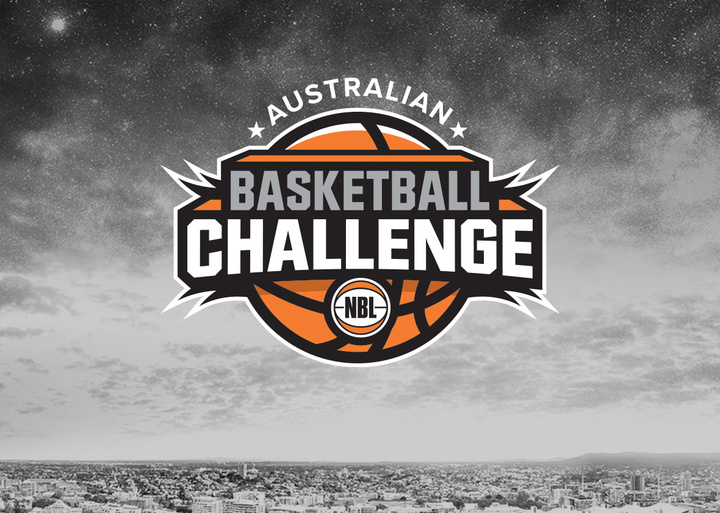 Session 3
5:00pm — 7:00pm Game 6 — Melbourne v Tianjin
(Fireworks in between games)
7:30pm — 9:30pm Game 7 — Sydney v Brisbane
Sunday
Session 4
11:00am — 1:00pm Game 8 — New Zealand v Cairns
1:30pm — 3:30pm Game 9 — Illawarra v Perth
Session 5
5:00pm — 7:00pm Game 10 — Tianjin v Zhejiang CB
7:00pm Dunk Contest and Three-Point Shootout
8:00pm — 10:00pm Game 11 — Adelaide v Melbourne
Monday
Session 6
10:30am — 12:30pm Game 12 — Perth v Sydney
1:00pm — 3:00pm Game 13 — Adelaide v New Zealand
Session 7
5:00pm — 7:00pm Game 14 — Brisbane v Cairns
7:30pm — 9:30pm Game 15 — Illawarra v Melbourne
9:30pm Presentation of Loggins-Bruton Cup, Ray Borner Medal