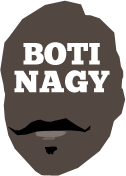 ---
Advertising opportunities available.
Please contact me.
---
The Bryce is right for Perth
Tweet
WE couldn't help ourselves so Brad Rosen and I sat down to consider who would come out in front of this historic coming NBL season where flexibility and the ability to cope with adversity will be key ingredients of success.
Yes, if you have an interest in the NBL and a half-hour to kill, save yourself the trouble and instead listen to us kill it for you at this link.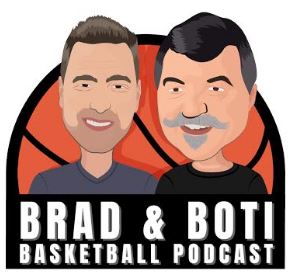 Not terribly surprisingly, we disagree a fair bit this time at our Brad&Boti Podcast, mostly with how big a loss the absence of coach Will Weaver will be at Sydney Kings.
Yeah, naturally the Kings come up, Brad being a past captain of the club but while he's lamenting Weaver's departure, I'm thinking that may have a real positive on Casper Ware's game.
Weaver's substitution pattern was better-suited to the NBA G-League he was recruited from, is my contention.
Brad, whose rapidly hairline is thinning, may just love him for that bushy head of hair. Who knows with these Kings fans?
Which team will take home the prize? Who will win the MVP? All Star Five? Rookie? Best Sixth Man?
What will Brian Goorjian's impact be on those Hawks?
It's all here, without the histrionics. So if you like your information straightforward and reasoned, we may have the podcast for you. Check us out at this link, or at Spotify or Apple Podcasts.
And at the end of the day, will it be Bryce Cotton's citizenship or lack of that determines the fate of the 10-time champion Wildcats?