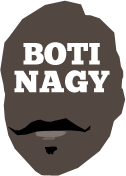 ---
Advertising opportunities available.
Please contact me.
---
The Good, The Bad and The 36ers
Tweet
WHEN the player who started the NBL season as your fourth point guard option needs to be inserted after just three minutes to get your team organised, you assuredly are off to an ugly start.
That was the case today for the 36ers as they struggled to break clear of Cairns before scrambling home 87-82 at Titanium Security Arena.
Ramone Moore had three turnovers and an unsportsmanlike foul and Nathan Sobey one turnover when Sixers coach Joey Wright sent in Adam Doyle – who started the 2018-19 season as the fourth PG option after that pair and Adris DeLeon - at 6:55 of the first quarter.
Wright was most likely already feeling more R than PG as his 36ers laid out the blueprint for a hideous game which only some timely play from skipper Daniel Johnson and a brain fade by Melo Trimble salvaged as a win.
"I'm very happy with him," Wright said of Doyle's significant contribution. "He's giving us some stability at the point guard, getting us some things. He's doing a great job organising.
"His speed, he's using it, it looks really good. We've been wanting him to step up. We gave him some challenges and he's met them. That's what it's about.
"He's definitely got to step up and play with Adris not here and us deciding to go with (small forward Demitrius) Conger, we left a little space there at that (PG) position and he's stepped up and gotten it done."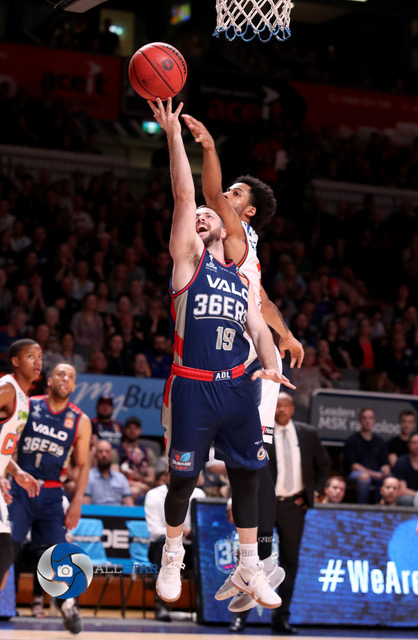 Doyle (above) settled the team from 2-9 down and while it trailed 21-26 after the first quarter, he had four points and Adelaide's only assist, Nate Jawai, Devon Hall and DJ Newbill leading the Taipans' assault.
In the second, Johnson asserted himself with nine points to have 15 by halftime, looking again like a Boomer, Adelaide ahead 45-42.
Johnson finished with a game-high 22 points and was big again down the stretch, despite the occasional wayward free throw. He easily was the 36ers' best player and they needed him, Sobey, Moore and Anthony Drmic all spending extended periods in Struggle Town.
"I think for DJ, he can play basketball, no question about it," Wright said. "It's all the other stuff. In the last week or so, two weeks, he's been doing all the other stuff.
"Great job of leadership, talking to the guys, communicating with his coaches. I think he's done a heck of a job since the Wollongong game.
"We need him to be vulnerable in front of the group and explain who he is and what makes him go and what makes things work for him.
"I think he wasn't doing that. As a result of that, he became isolated a little bit. He's fixed that. He's back in, directing our guys and giving them help.
"He's a seasoned veteran, he's been an All Star a number of times so it's good having him back."
Majok Deng also enjoyed his most consistent game of the season, scoring 17 points on 5-of-8 shooting, with 3-of-5 triples.
Harry Froling worked hard against Jawai who was every inch the "Beast of Bamaga" today, his equal team-high 18 points on 6-of-7 shooting, with 6-of-7 free throws, plus nine boards.
The Taipans erred by not running far more plays through him as he was, well, a beast on the block.
Despite the 36ers working hard to restrict Cairns' point wizard, Trimble still finished with 18 points and six assists. But with Adelaide ahead 85-82 into the final 10 seconds, he drove and missed a two-point attempt when the Orangemen needed a triple for overtime.
It was a slap-your-forehead moment.
Drmic completed the final scoreline from the stripe, mercifully putting this game out of its misery.
"We obviously want to play the best basketball we can play," Wright said. "We didn't play the best basketball we can play but we got the W.
"Some nights you're going to lose by 20 playing just like that."
Tonight wasn't one of them.
ADELAIDE 36ERS 87 (Johnson 22, Deng 17, Conger 15, Wiley 10; Wiley 9 rebs; 4 with 3 assts) d CAIRNS TAIPANS 82 (Jawai, Trimble 18, Newbill 15, Hall 11; Jawai 9 rebs; Trimble 6 assts) at The Fortress, Titanium Security Arena.