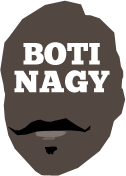 ---
Advertising opportunities available.
Please contact me.
---
The Good, the Bad and the Fugly
Tweet
WE have Ben Simmons setting the NBA (world) on fire, we have NBL free agency in full swing on top of Comm Games Gold and a memorable NBL Final. What's not to like?
You know, you can forget Simmons is an NBA rookie but you can't forget that his achievements as Philadelphia take a 3-1 Eastern Conference series lead over Miami Heat, put him in truly rarified air, and consistently so.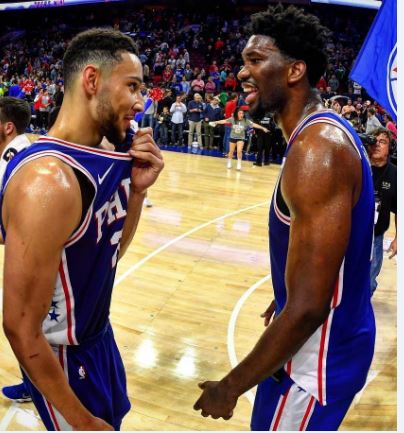 The young man is killing and at 6-10 (208cm to the metrically-challenged), his poise and power do nothing but excite any Australian basketball junkie with an eye to what the future holds in the green-and-gold.
Big Ben is the future and it is tolling right now.
Can Philly win the East?
It sure isn't out of the question as more and more jump onto the bandwagon he is driving, with Joel Embiid (left) riding shotgun right alongside.
Just for the (latest) record, Simmons made history as the first Sixer rookie to register a post-season triple-double, with 17 points, 13 rebounds, and 10 assists in the 106-102 win. He also had four steals. He is just the fifth NBA player of all-time to produce a playoff triple-double in his first pro campaign.
Ponder that for a second, because there have been some pretty good NBA players across all time…
And wait, is that Joe Ingles (below) firing in five 3-pointers in his 21 points as Utah Jazz takes a 2-1 lead over Oklahoma City Thunder? Sure seems like it, the Jazz home 115-102.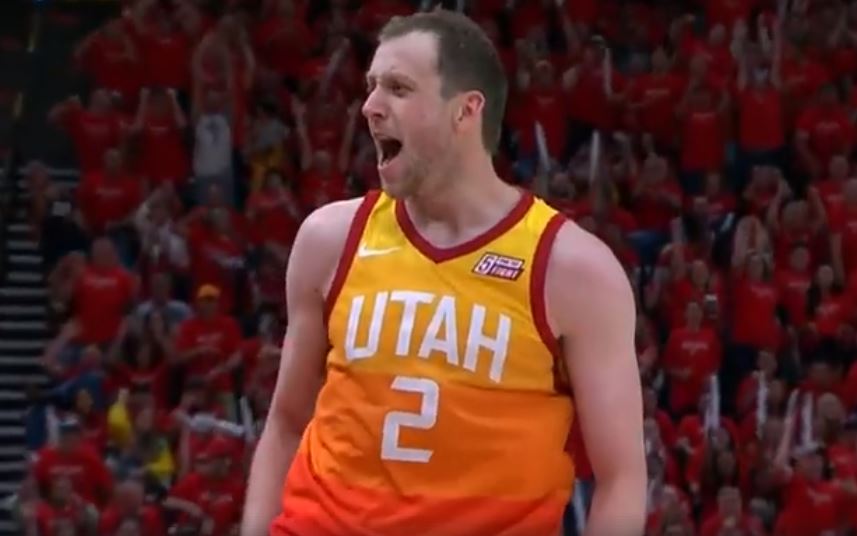 Aron Baynes' Boston Celtics took a 116-92 welt from the Bucks in Milwaukee but still lead their series 2-1.
Amazing what can happen when Thon Maker and Matthew Dellavedova are afforded some daylight by the Bucks.
* * *
IT was a big week for free agency but Perth Wildcats collecting the Batman-Robin package of Nick Kay-Mitch Norton out from Illawarra was the biggest coup.
Good for the league? Very much doubt it.
Good for Perth? Well hell yeah. Kay-Norton is the new Damian Martin-Matt Knight package.
Brisbane did very well too with its own Boomers sweep, adding Jason Cadee and Matt Hodgson to Cam Gliddon while also finding a big role for New Zealand's prototype power forward, Mika Vukona.
Adelaide has Harry Froling and Jack McVeigh to continue coach Joey Wright's youth development program around his crafty older group so also should feel well pleased.
The loss of its one-two punch to Perth will hurt Illawarra but the Hawks are far from stymied, announcements pending and coach Rob Beveridge more determined than ever to produce another worthy contender for the Wollongong region.
Australia won two Gold Medals at the Commonwealth Games but the tournament did very little to help the Hawks.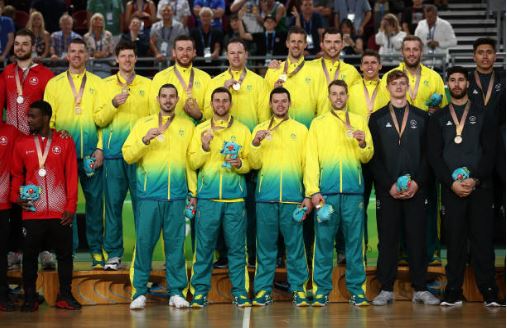 * * *
FOUND this on social media and it is exactly the type of quirky stuff I get a buzz from. Maybe you might too.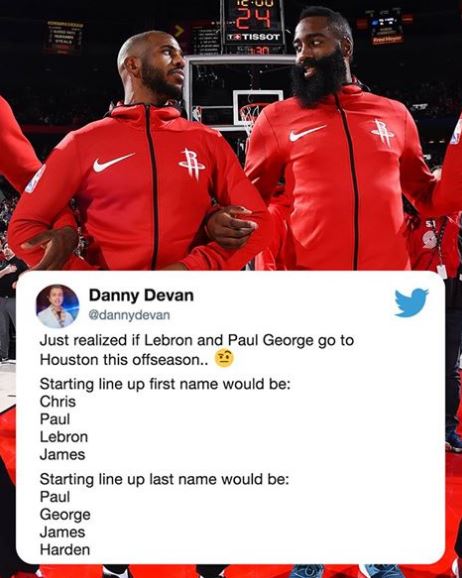 * * *
THE NBL Pro Hustle 3X3 played out today with Peter Crawford, Jeremy Kendle and Anthony Petrie taking out top honours.
That's a quality trio right there, even if the guys couldn't find a sub. And they're 10-grand richer.
Not sure why Hustle, which has Basketball Australia endorsement (and the predictable resultant fawning sicophancy), can't just go about its business professionally.
After all, there's been a lot of BA clout to try and make Hustle all there is, while ignoring the ongoing and continuous 3X3 support, ingenuity and effort provided by Champions League Basketball nationwide.
CLB3X3 is well-established and FIBA endorsed and it is disappointing that in a 3X3 landscape with plenty of scope for multiple organisations, the NBL not only wants to boast exclusivity but also try in some way to discredit a group it clearly must perceive as a competitor.
This kind of self-serving BS from NBL heavyweight Andy Crook a few weeks ago:


is contrasted now by Hustle bragging about its "indoor" event.
Personally, CLB3X3, NBL Hustle – it's all good. But instead of trying to one-up an established group, perhaps it's time NBL maybe just looked in its own yard.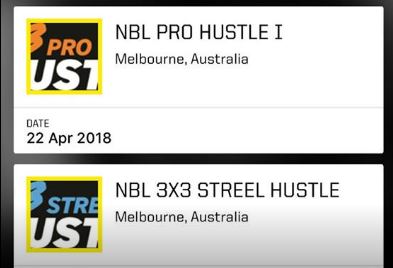 Who knows?
They might spot something of their own coming up soon worth taking a second look at ...