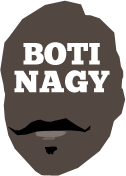 ---
Advertising opportunities available.
Please contact me.
---
The Greatest (NBL) Story Ever Told
Tweet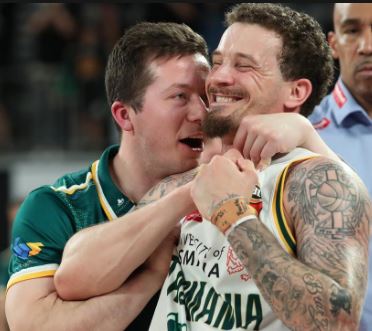 MAKE no mistake and have no illusions. The story of the Tasmania JackJumpers is one of the greatest Australian sporting stories ever told and certainly, unquestionably, the greatest NBL story ever told. It is the classic Cinderella tale and while we don't know if a fairytale finish is imminent, it already has the hallmarks of unparallelled greatness.
When Josh Adams hit that off-balance, side-on, long shot to end the back-to-back dreams of defending champion Melbourne United, not only roundball fans on the island state went crazy.
Anyone who is not a Melbourne United fan - and even maybe a few of theirs too - was enraptured by the fact this first-year club already had achieved the impossible.
It was playing in the best-of-five Grand Final Series after a 2-1 semi final elimination of Melbourne and IN Melbourne.
These plucky Jackies had beaten Melbourne in Melbourne before, but this time United really became Untied and simply unable to match the Ants' belief and commitment.
What a story this is - another club starting from scratch, a la South East Melbourne Phoenix a couple of years back.
But this is a sporting team which united a state fractured by ancient rivalries and only further emboldened by the new club's nickname "JackJumpers."
The name of the angry ants found mainly in Tasmania drew head-shaking disapproval from mainland gurus and marketing minds, which only made it more distinct to and popular on the island.
Most of us picked the Jackies for maybe six wins and a solid season of establishing themselves as Tasmania's lone national sporting team.
But slipping to 2-6, question-marks hovered over its imports and whether this "Moneyball" outfit could live up to expectations.
A handful of games later and marquee signing Will Magnay is ruled out through injury and now it looks like the great Tassie experiment is about to be stomped on.
Nup. From 2-6, Tasmania went 15-5 the rest of the way through the regular season, becoming the historic first new club in its rookie season to beat every team.
Running hand-in-hand with the JackJumpers' amazing run of wins, came the equally astonishing run of outs by the powerhouse Perth Wildcats.
Returning to Perth in second place and with a run to the finish line of nine home games, the Final Four looked pretty much set. Then the Wildcats stumbled and went 2-7 at home! In Perth!
Astounding.
Tasmania beat a depleted Melbourne in the last round to go 17-11, then had to wait as the 16-11 Wildcats hosted South East Melbourne in the very last match of the regular season.
A Wildcat win meant a 36th consecutive trip to the post-season and spectator status for the Ants.
But the Phoenix rose to win ... and even that drama stretched into overtime before Tasmania could celebrate as a state that its JackJumpers had reached the finals in their debut.
Yes, it had been done before, by Geelong Great Shape Cats in their 1982 debut, and they continued on into the Grand Final.
That though was an era when club teams could be elevated into the NBL, unlike now where teams are professional and privately owned. So, unlike the Jackies, the Cats were established as SEABL champs when they entered the NBL as "rookies".
Coach of the Year Scott Roth and Tasmania's administrative team started from scratch - that point at which you purchase basketballs for the new club, and textas to write "JackJumpers" on them.
No Cal Bruton or James Crawford here. Just a team of honest, focused second-chance battlers who not only reached the semi finals, but then emulated Geelong 40 years ago and swarmed into the Grand Final Series against Sydney.
If ever the NBL's best-of-five GFS was a David versus Goliath story, this is it. But it was no different in the semis and those United Goliaths are conducting exit interviews and heading for the golf links.
Geelong's mighty 1982 debut fell at the final hurdle when it lost the championship game to a seriously richly-talented West Adelaide Bearcats team.
Off the island, that generally now is the expectation too for Tasmania as it faces a Sydney Kings team which boasts three real ex-NBA players and game-changers such as Xavier Cooks and Dejan Vasiljevic. It is a deep team and richly talented.
So was Melbourne though and it would be remiss not to mention the absence of its best player, dual-Olympian Chris Goulding through a late calf injury for that deciding Game 3.
When United needed a big shot, he wasn't there to provide it and his team disintegrated offensively in the end game, with only really Shea Ili offering much of a threat.
That though, is not Tasmania's concern. You can only beat the team the opposition puts on the floor. The story of the JJs is one for the ages.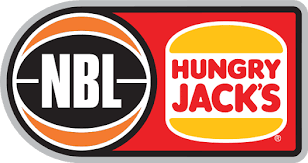 SEMI FINALS - BEST -OF-3 (1v4)
GAME 1: MELBOURNE UNITED 74 (Agada 16, Lual-Acuil 15, Dellavedova 11; White 10 rebs; Dellavedova 5 assts) d TASMANIA JACK JUMPERS 63 (Adams 16, McVeigh 15, Steindl 8; Krslovic, Adams 5 rebs; Magette 6 assts) at The UN, John Cain Arena. Crowd: 5,268
GAME 2: TASMANIA JACKJUMPERS 79 (McVeigh 15, McIntosh 13, Magette 12, Steindl 11, Kenyon 10; McDaniel, Magette 5 rebs; Bairstow 4 assts) d MELBOURNE UNITED 72 (Goulding 18, Agada 14, Lual-Acuil 13, Ili 11; White 8 rebs; 4 with 3 assts) at The Anthill, MyState Bank Arena. Crowd: 4,865
GAME 3: TASMANIA JACKJUMPERS 76 (Adams 30, McVeigh 16, Magette 9; McIntosh 9 rebs; Magette 7 assts) d MELBOURNE UNITED 73 (Ili 18, Lual-Acuil 16, White 14; White 15 rebs; Dellavedova 7 assts) at The UN, John Cain Arena. Crowd: 4,816