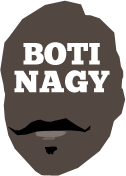 ---
Advertising opportunities available.
Please contact me.
---
The King is dead. Long live the Sixers
Tweet
ADELAIDE 36ers this afternoon turned the NBL final Four heat back onto Perth and Brisbane with an emphatic and comprehensive 119-96 rout, featuring a boards beheading of the Kings in Sydney.
Not only did the 36ers inflict the heaviest defeat on the league-leading Kings this season, but their boards mastery was overwhelming.
Adelaide was the class of the glass, outrebounding Sydney 43-18. The 36ers grabbed 17 offensive boards alone, one shy of the Kings' pathetic total.
"I can't remember – and this goes for any level by the way, not just the NBL level - being outrebounded like that, ever," Sydney coach Andrew Gaze said. "That's a significant part of your defence."
Sydney's defence worsened as the game wore on and the Sixers wore out the home team with their relentless assault, six players in double-digit scoring, then Jack McVeigh (with a new career-high) nine, Majok Deng with nine and Adam Doyle eight.
Adelaide shot at 59 percent from the floor, 50 percent from the 3-point line (7-of-14) and 92 percent from the free throw line (26-of-28). Only Deng aborted two freebies, giving local fans a chance at least to enjoy a free Hungry Jack's cheeseburger after the soft serve the Kings dished up.
"It's disappointing," Gaze said of his team's lacklustre performance. "Full credit to Adelaide – they kicked our arse.
"It was as simple as that. It was a good, old-fashioned arse kicking."
Jacob Wiley (21 points at 67 percent, four rebounds, two assists) initially set the 36ers alight by intercepting a pass on Sydney's first forward foray, then sticking a 3-pointer.
His jumpshot soon after made it a 5-0 buffer and it took threes from Kings imports David Wear and Jerome Randle to temporarily stem the bleeding.
When Randle slipped, Nathan Sobey (16 points, five rebounds, eight assists) made the Kings pay with a breakaway dunk, Adelaide out 13-6.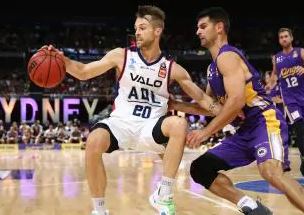 The Kings clawed it back and at 3:52, Randle (23 points, four assists) stuck a jumpshot in transition to give them a 16-15 lead. Who could suspect it would be their last lead of the contest?
Daniel Johnson and Harry Froling put on a mini-run for a 20-16 edge and when Froling swished a 3-pointer to close the first quarter, the 36ers were 27-22 ahead and loving life.
Froling scored to start the second quarter and Adelaide had a seven-point lead which grew to 10 on a dunk and bonus free throw by Wiley at 7:38.
Kyle Adnam was carrying Sydney's offence - yes, you read that correctly - as Wiley pulled the edge out to 41-29.
Finally, Wear, Kevin Lisch, Brad Newley and Randle dragged Sydney back into the game and when Newley nailed a 3-pointer, it was tied up at 43-43.
All that did was spark a 9-0 Sixers' onslaught led by Adam Doyle, an Anthony Drmic three, a drive by McVeigh and a Doyle jumpshot for 52-43.
Randle ran into McVeigh, threw back his head and was rewarded for his performance with two free throws to break the run, but Adelaide was rolling.
Ahead by seven at halftime, it maintained that buffer as temperatures raised at 7:36 in the third. Drmic, fouled by Randle going to the hoop, then bumped into Andrew Bogut and decided he needed to throw an elbow at the big fella.
Bogut seemed more bemused than anything but also earnt the umpires' ire. Boys, boys, boys.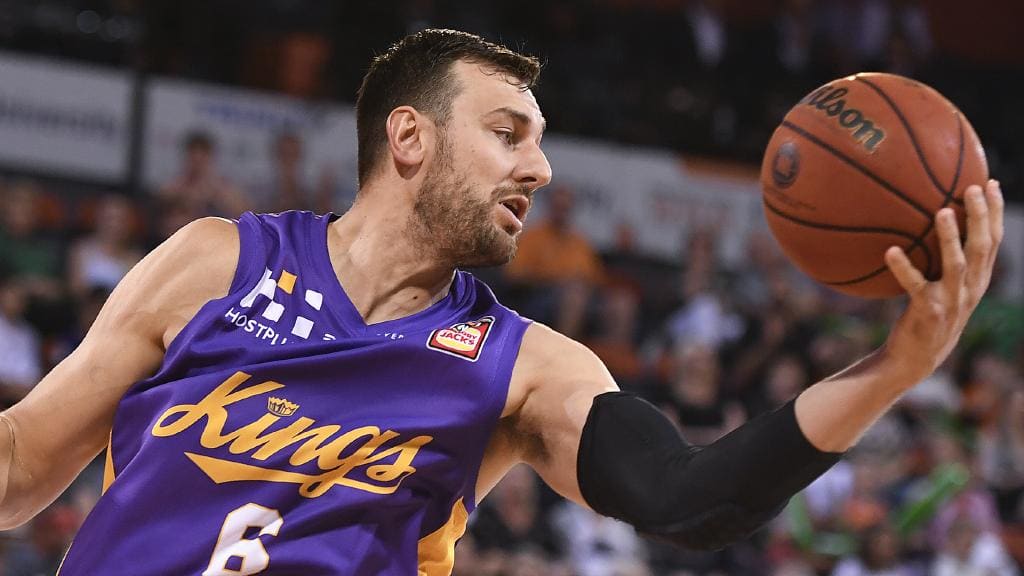 Up the other end, Newley copped an offensive foul after elbowing Demitrius Conger in the head. Whether that was payback for last season when Conger, at Illawarra, copped a suspension for whacking Newley, we can only wonder.
But it only got worse for Sydney at 4:56 when Froling tripped going to the basket and innocent bystander Bogut was assessed with a foul. There was zero contact, but then there was also no travel when Froling was called for one at the top of the key.
You just shrug and get on with it, although for Bogut, it meant foul #4 and a trip to the bench.
His replacement, new import Ray Turner, took all of 16 seconds to clock a foul on an offensive rebound, Sobey's free throws taking the 36ers out 69-58.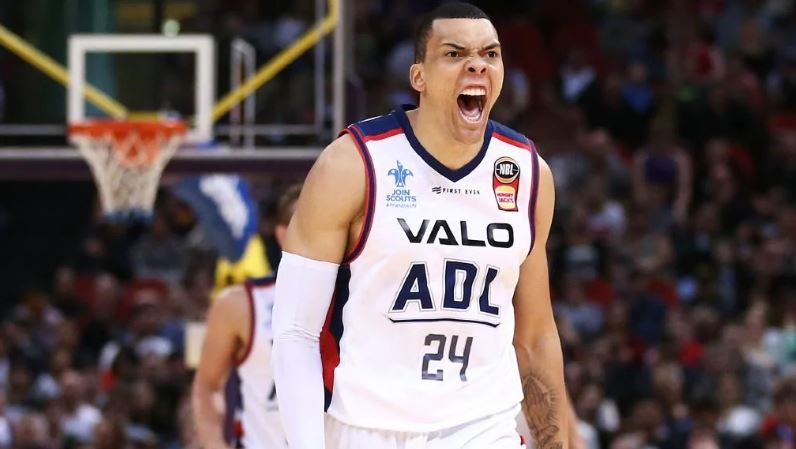 Daniel Kickert's defence on a Deng drive was embarrassing, Conger with the putback for 73-60 and Kickert on his way to a technical foul soon after.
Adnam and McVeigh traded threes before Froling scored a sizzling twisted reverse basket, followed by a transition dunk for an 87-70 bulge.
Wiley quickly bumped the lead to 89-71 starting the fourth and Bogut fouled out at 9:01 in the last, having been reduced to zero impact.
Doyle's steal and pass to Brendan Teys, with a return pass for the basket, made the 36ers look like happy New Year's Eve revellers, the Kings in contrast the wallflowers at a "desperate and dateless" ball.
That was the only ball they were controlling as Johnson's three made it 110-83 and Adelaide definitely was partying.
Kickert, endeavouring to have Johnson sent out of the game by telling referee Jon Chapman the Sixers captain had blood on him, came off just as badly when DJ wiped some of the blood on his counterpart's uniform.
Sure, Johnson copped a tech but it was the perfect prank so late at the party.
"We've been searching for our identity all season and I think we're starting to find that identity," Adelaide coach Joey Wright said.
"I felt pretty good after we lost the Brisbane game. I thought we established some form and we backed it up the last couple of games.
"I thought (Adelaide's momentum) that started in the Brisbane game. Too many people try to put too much on wins and losses. I mean, sometimes you win and play horrible, sometimes you lose and play well.
"I thought we started some momentum in that (Bullets) game and I felt pretty good about where the team was at, at that point in time."
Wright also had praise for Wiley, McVeigh and makeshift point guard Sobey.
"He's been coming along really well," Wright said. "To see where he's at now versus where he was probably at the last couple of years is amazing.
"He does a lot of work off the court, bettering his leadership skills. He's learning to talk and play."
After beating Perth on Thursday, Adelaide now has brought its record to 12-10, behind the Wildcats on 12-9 and Brisbane on 11-9, the Final Four door definitely ajar.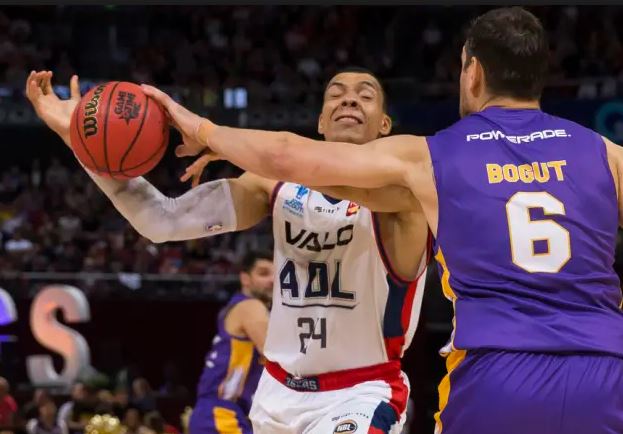 * * *
TRAILING 76-90 into the last quarter, Illawarra last night looked cooked against New Zealand Breakers in Wollongong.
But huge games from Todd Blanchfield, Brian Conklin, Jordair Jett and David Andersen down the stretch saw the Hawks first produce a 12-0 run to draw within a hoop, then steadily leave the Breakers in their wake with a withering 34-11 final period.
New Zealand was 12 up at the last break and had Jarrad Weeks - the unwanted Sydney King to whom Illawarra threw a career lifeline in 2014 - on his way to a career-high 22 points.
Weeks blistered the Hawks defence in the first half for 18 and coach Kevin Braswell probably erred in sitting him for too long in the third.
But the Breakers were travelling sufficiently well for it not to be a concern until Illawarra ignited its run. Doubling Shawn Long (17 points, five rebounds) in the block and with Emmett Naar stepping up while Cedric Jackson revisited the game plan on the bench, the Hawks took flight.
Tim Coenraad banked a huge three but it was a 3-point dagger from Blanchfield as the Hawks pulled four clear, which clinched it.
He followed it with a dunk and even Andersen threw one down in the Gong Show as New Zealand completely lost its way.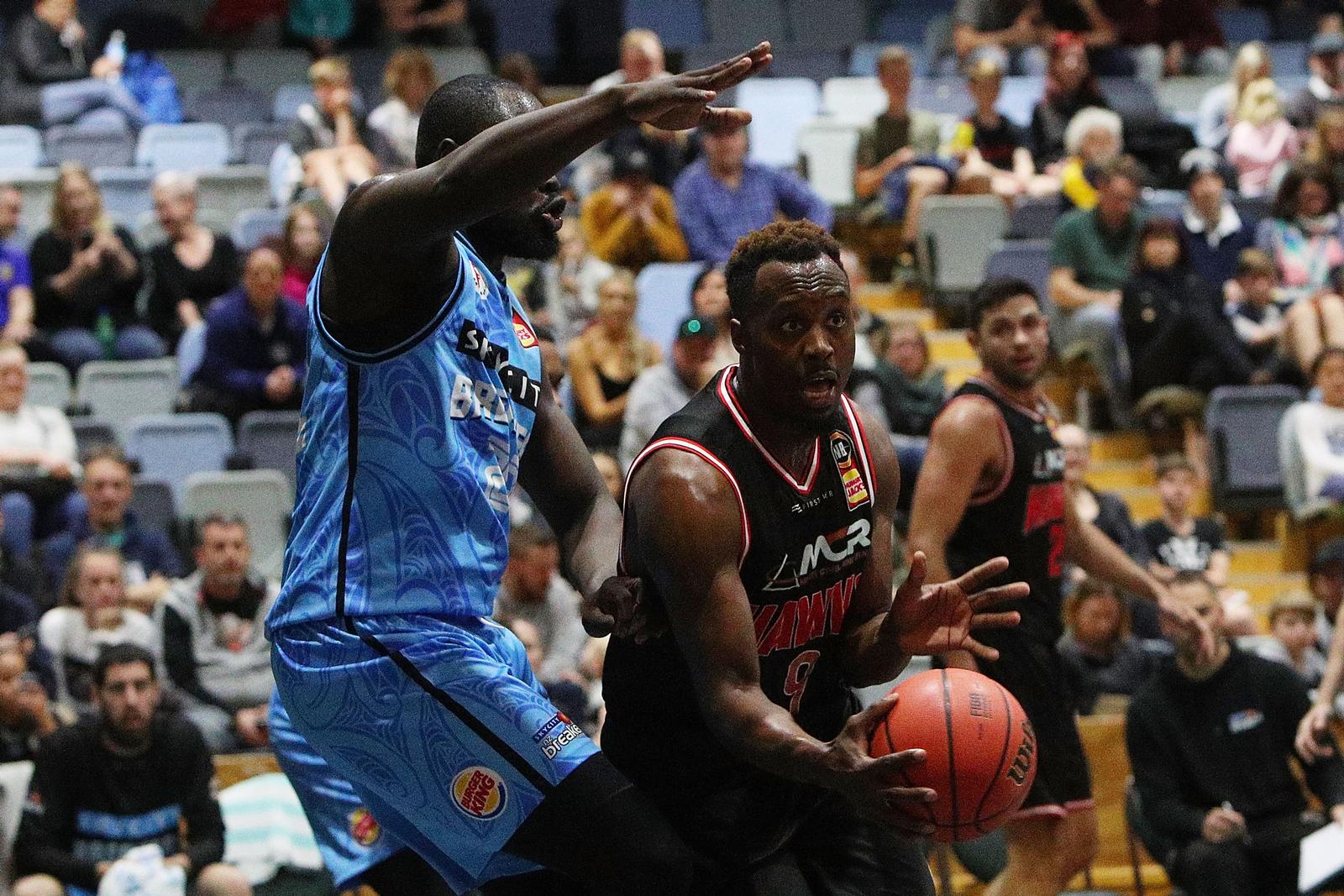 ILLAWARRA HAWKS 107 (Blanchfield 27, Conklin 20, Ogilvy, Jett 14, Andersen 10; Blanchfield 7 rebs; Jackson 6 assts) d NEW ZEALAND BREAKERS 96 (Weeks 22, Abercrombie 20, Long 17, Richard 14; Abercrombie 7 rebs; Ili, Wesley, Richard 4 assts) at The Sandpit, WIN Entertainment Centre.
ADELAIDE 36ERS 119 (Wiley 21, Sobey 16, Conger 15, Johnson, Froling 14, Drmic 11; Froling 9 rebs; Sobey 8 assts) d SYDNEY KINGS 96 (Randle 23, Wear 14, Kickert, Lisch 11, Adnam 10; Newley 6 rebs; Randle 4 assts) at the Kingdome, Qudos Bank Arena.