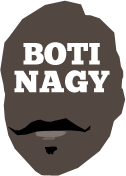 ---
Advertising opportunities available.
Please contact me.
---
The 'Loggins' of the ABC Trophy
Tweet
WHEN the best import basketball player you've ever seen is excited and raving over the best import basketball player he's ever seen, you give him your undivided attention.
Ken Richardson had been in Australia from 1974, recruited by West Adelaide Bearcats as a rangy 6-6 forward who could play centre and just had a gift for the game.
He dominated South Australia for two years, realised Melbourne was basketball's Mecca, so then joined St Kilda and dominated Victoria for two years.
Lured back by his beloved "Westies", Richardson won the NBL's inaugural MVP award and a year later, was in its inaugural All Star Five.
When West lost the 1980 NBL Final to St Kilda, the Saints' superstar import guard Rocky Smith had been unstoppable so Richardson recruited Al Green for 1981.
It was during that season he said he had seen the best import – or player, for that matter – in Australia after West had been on the road to Brisbane.
"They've got this skinny kid named Leroy," he said. "He is the best player I've seen.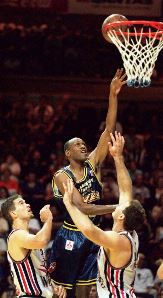 "He's going to own this league.
"I'm telling you, everyone is going to know his name."
Well, AAP certainly struggled, the news-gathering organisation at one point calling the Bullets' import "Elroy", before getting the Leroy right in a subsequent piece, only to make him "Leroy Higgins".
But Richardson was certainly correct and over-the-moon when he secured the 198cm swingman for the 1982 season.
Green and Loggins started for the Bearcats that year – along with Ray Wood and Olympians Peter Ali and Brad Dalton – and Richardson came off the bench as the quintessential Sixth Man.
In the American-born trio, West suited three league MVPs which hasn't been duplicated by anyone. No surprise they won the championship.
Loggins was on his way to building an amazing legacy, playing in the 1982 and 1983 grand finals with West, then the 1984-85-86-87 grand finals leading the Bullets. For six straight years he was playing in the last game of the season.
He was back there again in 1990 and finally closed his Hall of Fame career with three championships, three MVPs, the most spectacular all-round game the league has ever seen, the most match-winning shots in NBL history and having had more fun than anyone doing it.
"I don't predict, I produce," was his career-long mantra, Loggins a man of few words whose actions always spoke volumes.
There's a reason Loggins' name is stamped on the side of the annual preseason tournament trophy, alongside that of his teammate and opponent Cal Bruton.
A member of the NBL's 20th Anniversary and 25th Anniversary Teams, Leaping Leroy is a genuine legend, a megastar on a pedestal by his lonesome.
Next Monday, the captain of one of the eight NBL or two CBA teams contesting the Australian Basketball Challenge in Loggins' hometown of Brisbane will plant his hands on the Cup. It carries quite the legacy.
Full ABC Draw:
Friday
Session #1
2:30pm — 4:30pm Game 1 — Perth v Tianjin
5:00pm — 7:00pm Game 2 — Sydney v New Zealand
7:30pm — 9:30pm Game 3 — Brisbane v Zhejiang CB
Saturday
Session #2
11:00am — 1:00pm Game 4 — Cairns v Adelaide
1:30pm — 3:30pm Game 5 — Illawarra v Zhejiang CB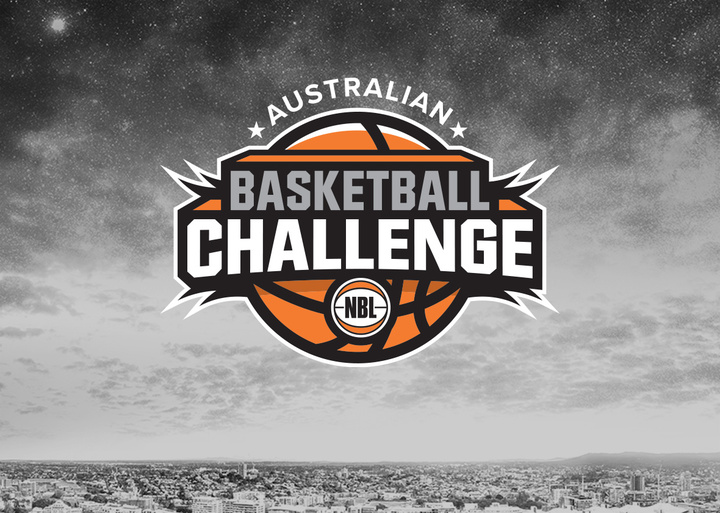 Session #3
5:00pm — 7:00pm Game 6 — Melbourne v Tianjin
(Fireworks in between games)
7:30pm — 9:30pm Game 7 — Sydney v Brisbane
Sunday
Session #4
11:00am — 1:00pm Game 8 — New Zealand v Cairns
1:30pm — 3:30pm Game 9 — Illawarra v Perth
Session #5
5:00pm — 7:00pm Game 10 — Tianjin v Zhejiang CB
7:00pm Dunk Contest and Three-Point Shootout
8:00pm — 10:00pm Game 11 — Adelaide v Melbourne
Monday
Session #6
10:30am — 12:30pm Game 12 — Perth v Sydney
1:00pm — 3:00pm Game 13 — Adelaide v New Zealand
Session #7
5:00pm — 7:00pm Game 14 — Brisbane v Cairns
7:30pm — 9:30pm Game 15 — Illawarra v Melbourne
9:30pm Presentation of Loggins-Bruton Cup, Ray Borner Medal