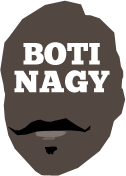 ---
Advertising opportunities available.
Please contact me.
---
Majok's magicks rescue 36ers
Tweet
THERE really is no need to constantly revisit Majok Deng's incredible journey from war-torn South Sudan through Kenya to Adelaide until, like last night, suddenly the talk swings to "NBA".
After Deng, 24 and a 208cm spark plug off the Adelaide 36ers' NBL bench delivered 16 points on 5-of-7 shooting in the last quarter to ignite a 97-86 win over the league-leading Perth Wildcats, that's exactly where his amazing story went.
The Sixers earlier had watched 2016-17 rookie import Terrance Ferguson light up The Show for Oklahoma City Thunder as he earnt his first starting-five call-up.
Ferguson hit six 3-pointers and threw down a couple of quality dunks as OKC whipped the Lakers 133-96 at Staples Center in Los Angeles.
The 36ers' teenage import had a career-high 24 points with 6-of-9 threes and shot it at 75 per cent.
"Yeah, I think the whole team watched it and it was just amazing to see him getting a chance and using it up pretty well," Deng said.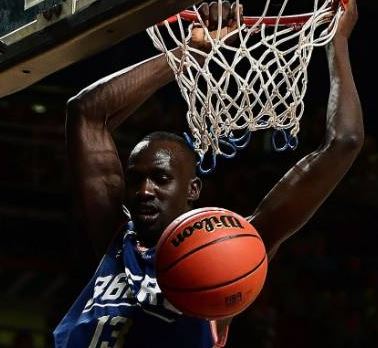 "We're pretty happy with how he went about it.
"I think that's everybody's dream, everybody playing here tonight (to reach the NBA).
"We all want to go down there. Could it be possible?
"It's a lot of work and that's part of the dream."
Asked whether he felt Deng had the tools to make it to the NBA, 36ers coach Joey Wright – who spent the off-season working as an assistant coach in Utah Jazz's Summer League program – was unequivocal.
"Definitely," he said. "He works hard enough for it, he's got to transition to the three if he's going to play at that level.
"His offensive skills are getting there. His ability to dribble the basketball, shoot the ball and pass the ball is on par with most of the people that play the game anywhere.
"As he plays more, understands the game a little more, he can definitely play at that level."
Last night Deng proved the difference at Titanium Security Arena after Perth, down 40-51 at halftime, had wrested back the lead 67-65 going into the fourth.
"We talked about it at the beginning of the fourth quarter," Wright said.
"They'd made their run, they'd played some good ball and now it was time for us to turn it back up and get some things done. We didn't fold up.
"We kept our composure and went and got the win. Yeah, it was good."
The magic of Majok though proved the wildcard in a game where Josh Childress (12 points at 67 per cent, game-high 13 rebounds, five assists, two blocks) and Mitch Creek (21 points at 71 per cent) had held the 36ers together.
When Deng hit the first of his three 3-pointers for the period, the 7,000-plus at the Arena went crazy.
"Majok as far as minutes/scoring goes, is definitely our best scorer," Wright said.
"His points-per-minute, he leads probably the league and definitely leads our team.
"Our last game 10 minutes, 13 points … this game 14 minutes, 16 points.
"And we needed a scoring boost at that point.
"Our guys were standing around looking at each other.
"We needed somebody who could put some points up and that's what he came in and did.
"I think they (the players) sensed it as well (that Deng was on fire) but we definitely talked about it, making sure we knew where he was at on the court and trying to run a few sets for him to get him some looks.
"They did counter it by going zone a little bit but he still found a way to knock a few (shots) down."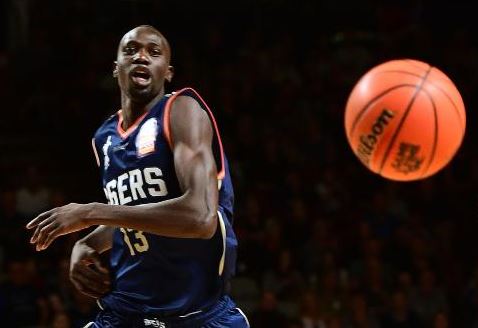 The Wildcats' zone in the third had been Adelaide's undoing, the 36ers' playmakers Shannon Shorter and Nathan Sobey both playing indirectly.
"Our turnovers and indecision against their zone," Wright opined when asked what went awry in the third.
"We had too many turnovers in that quarter. We were looking from side-to-side instead of looking that way (to the hoop).
"Our decisions were indecisive and led to turnovers, led to easy buckets on that end."
Who knew Deng, who often has shown glimpses, would be the man to stand tallest in the fourth and rescue Adelaide with his sizzling stroke?
"I think I've been doing that since I started playing basketball," Deng matter-of-factly said, without a hint of arrogance.
"It's something I feel comfortable on offence. I think that's my gift and that's my strong reference and I was just staying ready for my number (to be called)."
It was called repeatedly, though Deng was no Lone Ranger.
"Josh in the fourth quarter was amazing," Wright said.
"I think he had six boards in the fourth quarter, Majok 16 points, Shannon (Shorter) almost a triple-double, DJ was extremely solid the whole time, and then for Mitch (Creek) to lead us in scoring I thought that was just great."
It's been an amazing journey for Deng (revisit it here) but where it ends may add the most interesting postscript.
ADELAIDE 36ERS 97 (Creek 21, Johnson 19, Deng 16, Shorter 13, Childress 12; Childress 13 rebs; Shorter 7 assts) d PERTH WILDCATS 86 (Cotton 26, Tokoto 20; Brandt, Wagstaff 7 rebs; Cotton 5 assts) at The Fortress, Titanium Security Arena.