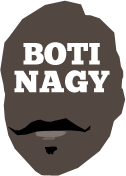 ---
Advertising opportunities available.
Please contact me.
---
The NBL: Living in a Sheltered Workshop
Tweet
LESS than a week out from what promises to be its most exciting season this century, the NBL's media department still remains clueless about promoting its league to the wider public.
In fact instead it is absurdly protective of any and all information regarding the NBL and actually labours under the grand misconception it is in opposition to mainstream media.
Case in point? Craig Moller, the Sydney Kings' 22-year-old, 202cm development player.
Craig was an AFL player. He has quit footy and the Fremantle Dockers to play NBL.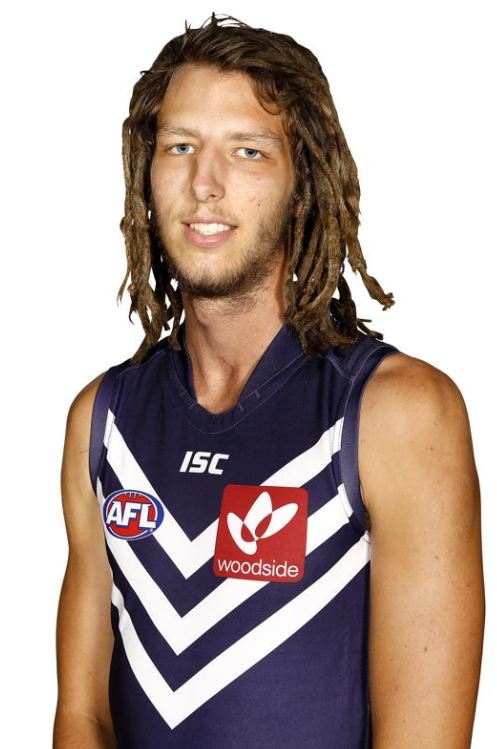 Now, how often has that happened in your memory?
If you're thinking "never", pat yourself on the back.
Mr Moller is the first.
Sure, we've seen a lot of basketball players go in the other direction, Dean Brogan the most successful as an NBL championship winner (Adelaide 36ers, 1998) and an AFL premiership player (Port Adelaide Power, 2004).
And we've all heard how Collingwood star Scott Pendlebury gave up his AIS basketball scholarship to join the Magpies and that is how Patty Mills snuck into the Institute.
At every possible turn, the AFL trumpets its successes in stealing players from other sports.
Geelong's 2015 best and fairest winner Mark Blicavs is the son of NBL champion and Olympian Andris Blicavs and his dual-WNBL MVP-winning wife Karen (nee Ogden). The Cats recruited him from athletics where he was a competent steeplechaser. AFL commentators rarely shut up about it.
Any time Joe Ingles hits Melbourne and catches up with his pal Jarryd Roughead or is seen having a coffee with Roughie and his Hawthorn coach Alastair Clarkson, some AFL-driven media is quickly onto him, contemplating how he'd go as a footballer. Let's just forget he is earning extremely well in the NBA and has a few Olympics under his belt too.
It's not so much that the AFL wants to rub basketball's nose in it as much as how it views itself as this nation's pre-eminent sporting code and just believes if you had footy as an option against anything else, any wise guy would choose the Sherrin.
In just the same way, the AFL now believes it has invented women's sport because it has added a women's league to its portfolio. Women who have toiled for eons in other sports for little or no recognition must be ropable, but there you go. The AFL is everything, and don't you forget it.
So here our sport had a gold-plated opportunity to score one back off an AFL which can get Back
Page sporting coverage for an Olympian such as Erin Phillips choosing to play with the Adelaide Crows in the Women's AFL, and what did we do with it?
The league commissioned a story on it for its own website nbl.com.au and then stuck out its chest saying: "Look what we've done?"
Um.
Bugger-all.
Preaching to the converted is not how you grow your sport. Are our NBL boffins truly this naive?
That story - very well written and researched by the way but good luck finding it on the website - should have been packaged into a Press Release and every major newspaper, television station and radio station in the country bombarded with it.
Moller should have been made available to the mainstream media for interview. Better yet, the NBL should have held a press conference and invited everyone along so it could blow its bags on this one.
Instead, the only people who know about it are Kings fans who have a passing AFL interest and those ALREADY CONVERTED readers who stumble across it at nbl.com.au!
The mainstream world being informed basketball is travelling so well currently that even AFL players are switching camps?
Just hasn't happened.
Why? Because NBL media and communications is about communicating directly to the converted via its social media and website options.
The depth of naivety masquerading as being "up with the times" and "this is the way to go," and even the manic protective nature of disseminating information - "We control information! We control the world!" - borders on obsessive.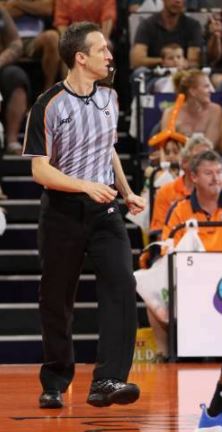 I wrote a story here a few weeks back about some referees - most notably Michael Aylen, with Vaughan Mayberry (pictured) soon following - about to go fulltime for the league and the extent of angst it caused was ridiculous.
The league apparently wasn't ready to break such a huge story yet.
Say what?
I, like many other journalists - and great quality folks such as Matt Logue and Greg Davis who have come to our sport - don't work for the NBL. We work for our respective employers, the people who pay us, and for the public.
And with all due respect, how massive a story was that in the general scheme of world events? You know, two NBL refs going fulltime. Stop the presses!
But that's the problem with inexperienced people building empires and feifdoms within larger organisations is they have zero perspective outside the sheltered workshop of their office confines.
And what's even stranger, we - as in, the established media - become the enemy, the opposition, the adversary because we're not toeing the company line or playing ball by a set of rules devised by people who generally are clueless as to what occurs in a genuine newsroom.
Here's the thing. The NBL needs the mainstream media to circulate the word of just how good it is. And believe me, the product is extremely good, rarely better. The Australian Basketball Challenge reinforced that tenfold. We WANT to get the word out.
And the NBL needs to help itself by recognising we can be a partner. A good start would be to employ someone who does understand the workings of the mainstream media, recognises that anyone in it breaking a story isn't doing it to upset some golden calendar agenda but to prove we are treating the league like a pro league should be treated.
Once those NBL employees steering their media ship wrap their collective heads around that, the league may start being treated with less disdain in sporting departments across the nation.
NBAussie Films for example is a site run by Fox Sports' No.1 sports producer and he has been churning out amazing promo bits for the league.
But does the NBL see fit to retweet anything he does?
No, because it didn't come out of NBL head office.
Sigh.
When we're doing the leg-work for the league, you'd think SOMEONE would see that and stop thinking "we have issues with certain media".
No NBL.
You have issues with your own media department, where ignorance of the world at large and arrogance of how to proceed successfully quickly is lost amid the all-important 140 characters of a tweet.
TOMORROW: NBL Season Preview, Team-By-Team (AND it's the first of the month, so calendar buffs know what that means!)