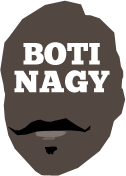 ---
Advertising opportunities available.
Please contact me.
---
United's greatest performance
Tweet
MELBOURNE Tigers were gone, their last game of 2013-14 a 39-point belting in Game 3 of the NBL semi finals by Adelaide, but the new "Melbourne United" stepped up to the plate in no uncertain manner at Titanium Security Arena.
It had been a torrid 2014 off-season for Melbourne as it stepped aside from 30 years of its NBL history as the Tigers, to adopt an all-new, all-embracing identity as "United".
At first, naturally, it had the opposite effect to uniting anyone, initially fracturing a Tigers fanbase which hated it. But fans of rival clubs finally could set aside misgivings about battling Tigers teams in various grades and then being unable to switch tack to suddenly support them at NBL level.
It made commercial sense and time has shown, it also has paid off.
But having steered Melbourne Tigers to a three-game semi series against Adelaide to close that club's history, Chris Anstey was under huge pressure as United's inaugural coach.
The club had lost Chris Goulding to Spain and Tommy Greer to retirement but had picked up David Barlow (Stelmet Zielona Góra, Poland), Daryl Corletto (NZ Breakers), Daniel Kickert (Iberostar Tenerife, Spain), and NBA-bound import Jordan McRae (University of Tennessee).
Import playmaker Stephen Dennis was returning from injury to join regulars such as Nate Tomlinson, Lucas Walker, Mark Worthington and Owen Odigie.
With many ranking United among the contenders - as they would be again in each susbequent season - the club started its journey with comfortable double-digit preseason wins over the 36ers, Townsville Crocodiles and China's Dongguan Leopards.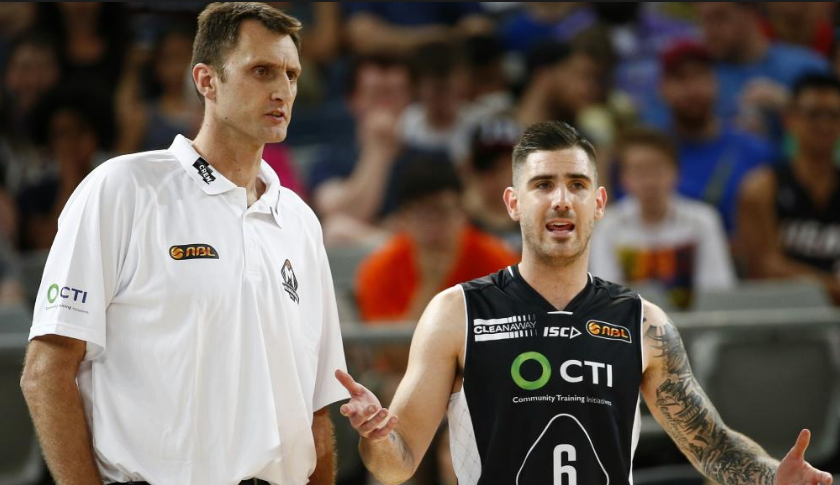 EARLY DAYS: Inaugural United coach, Chris Anstey, with Nate Tomlinson.
At the preseason Blitz in Brisbane, Melbourne's first half against Townsville reinforced much of what many were fearing - that the 2014-15 regular season would be irrelevant and the league should just fast-forward to a Perth-Melbourne Grand Final.
The artists formerly known as the Tigers were ahead 44-25 at halftime and new import Jordan McRae's personal 23 points at the break only trailed the Crocs by two.
Townsville incredibly fought back to win that - how great a coach is Shawn Dennis? - but it was hardly panic stations at United, with McRae on the bench during the dying stages and Steve Dennis still stateside.
United smashed Sydney Kings 96-58 to close the Blitz but when it lost its regular season opener at home to Cairns, Anstey read the signs and chose to step aside as coach.
His assistant, Darryl "D-Mac" McDonald stepped in and went 13-14 for the rest of the journey as Melbourne missed the playoffs.
For 2015-16 and 2016-17, Dean Demopoulos held the coaching reins as United claimed a Loggins-Bruton Cup, then mostly largely under-achieved.
Dean Vickerman's ascension to the head coaching role has not only resulted in a regular season championship, a Coach of the Year success and a semi final sweep, but brought Melbourne to within three wins of its goal.
But back in that inaugural season as United, the club played a near perfect game to humiliate the Adelaide 36ers in Adelaide in the club's milestone home game on November 15.
Look back over it here, David Barlow the only remaining player in Melbourne colours for the Grand Final Series, Joey Wright, Daniel Johnson, Mitch Creek and Brendan Teys all present for the Sixers...

IT was in 1974 I first started being paid for analysing basketball games, something I'd already been doing for community papers since 1971.
I mention this now because I can't even begin to guess how many ball games I have seen.
And I mention that only to make this point – Melbourne United was breath-takingly exceptional in its 118-79 win over the 36ers at Titanium Security Arena last night (November 15, 2014).
Breath-taking.
Exceptional.
In four decades of covering ball games, there's only one other match I attended personally which compares even a little bit to the near-perfection Melbourne produced.
United stroked 8-of-10 threes in the first quarter, then bumped that to 10-of-12 when Steve Dennis and Lucas Walker started the second with consecutive triples.
Just to mix it up, David Barlow (5-of-7 threes) stole the ball and threw down a dunk for Melbourne's next bucket!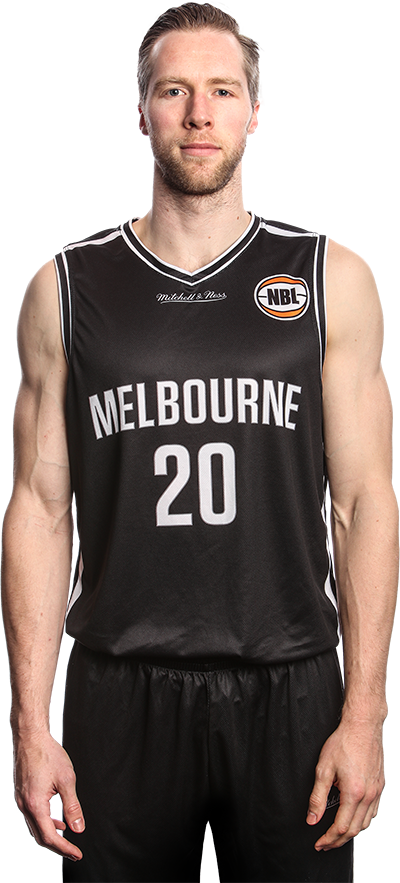 Tigers fans who have hung around, would recall their last game at the Arena was Game 3 of the semi finals last season … and a 39-point tail-between-the-legs bashing.
This wasn't "revenge" by any stretch but it had to be satisying for coach Darryl McDonald who, along with Mark Worthington, Nate Tomlinson, Walker and Owen Odigie went through that night of infamy and despair.
So fast-forward to Adelaide's black-out night, the team in black, the lights out as part of the new intros.
No, this wasn't so much a "square up" for Melbourne, as a game played to near-perfection, with a game-plan executed mostly flawlessly.
We have all seen teams get hot, and usually they start to cool off at some point.
The opponent often will try and ride out the avalanche and hope it isn't too buried to fight out of the hole when those hot hands cool.
But Melbourne just never cooled off.
It hit 22-of-34 threes – the record for a 40-minute game – and its 118 points in Adelaide's 500th home game led to the 36ers' biggest home loss.
The 118 points also is a 40-minute game record for a regulation contest and Melbourne's 58-point first half was the most points Adelaide has ever given up in a 40-minute match at Titanium Security Arena or in its previous names, the Distinctive Homes Dome and the Clipsal Powerhouse.
Nine of the 10 Melbourne players hit a three-pointer. That has never happened before.
Ever.
Like I said, since 1974, I can only think of one other game which readily springs to mind where so many different people were firing.
We have all seen those remarkable games when someone goes off – Chris Goulding's 50 last season springs easily to mind – but to have everyone firing is pretty special.
When even 36ers fans are applauding Jordan McRae (10-of-11, 28 points), you know something extra-special is going on.
We last saw something comparable in Game 3 of the 2002 NBL Grand Final between Adelaide and West Sydney.
The 36ers hit 8-of-9 threes in the first quarter on their way to a 70-point first-half explosion.
But two facts. It was a 48-minute game AND a Grand Final, the Razorbacks fighting tooth and nail before conceding the Championship 125-107.
The Sixers hit 19-of-31 threes, 61 per cent, and had five players in double figures.
What made this one, obviously, stand out was it was the biggest game of the season.
United thrashing Adelaide was a regular-season match but you know you are witnessing something rare when the opposition shoots better from outside the arc (65 per cent) than the home team from the free throw line (54 per cent, 19-of-35).
Melbourne's defence had Adelaide well-scouted and made a mockery of the Sixers' scout.
It was a performance that easily ranks as United's finest and shows why so many pundits had Melbourne in its top-two in preseason polling.
Can we expect the same again from Melbourne this week?
That would be a fairly unreasonable expectation.
I've got two examples of extraordinary basketball from 40 years – although I do recall St Kilda whipping someone by 100 points at the Australian Club Championship in 1970. But that was before my (writing) time.
You probably can remember one game of similar ilk yourself. Wortho could recall a Kings match where they led Perth 80-30 at one stage.
That's how rare they are though.
What we will see now is a confident Melbourne outfit fully aware of what it is capable.
And a league now fully cognisant as well that United is finding the mojo.
Last night though was a game for the time capsule.