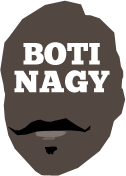 ---
Advertising opportunities available.
Please contact me.
---
The Panthers and I
Tweet
NOT all that long ago but before Marvel's "Black Panther" made his big screen debut in "Captain America: Civil War", I found myself in a fun argument with Adelaide 36ers coaches Joey Wright and Kevin Brooks.
Both insisted DC's Green Lantern, when the power ring was on the finger of African-American character John Stewart, was the first black superhero.
Now admittedly it takes a brave man to tell two men of similar origins that they were, in fact, incorrect and that, "no, Black Panther" was the first black superhero.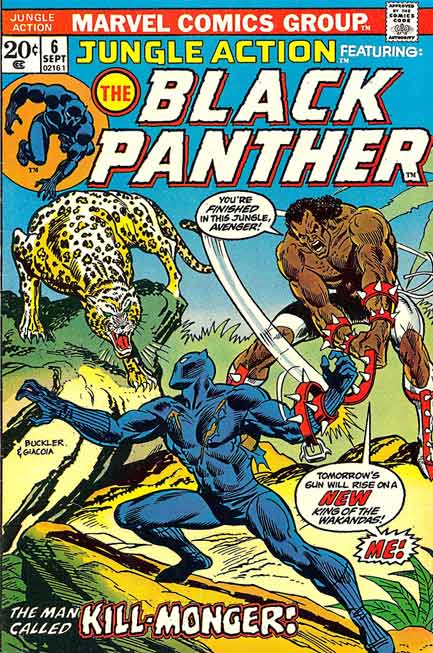 But he was. And is. (And I'm not so much brave as confident when I know I'm on a stable foundation.)
Stan Lee, one of the 20th Century's most under-rated but greatest creative minds, came up with the character of T'Challa, the Black Panther in July, 1966 with his artistic collaborator Jack Kirby, the king of the mythical African nation of Wakanda debuting in issue #52 of Fantastic Four.
(John Stewart as Green Lantern arrived in December, 1971 by which time, Marvel already also had given us The Falcon. Yes. Marvel has always been ahead.)
This was a time when I was very much a kid, indoctrinated into the alluring world of the comicbook through stray issues of various black-and-white war and Western adventures my older brothers left lying around.
They were small too, the size of a notepad before I came across my first copy of Lee Falk's "The Phantom". It was produced in Australia by Gordon and Gotch and at about A4 size, quite the revelation.
At about the same time, I fell in love with "The Panther," an Australian-made comic from Paul Wheelahan which capitalised on the huge popularity of The Phantom.
The story was based on Tarzan - books by Edgar Rice Burroughs I consumed with great relish - The Panther left abandoned as a small boy in the Congo after his parents were killed by Mayzak warriors. Adopted by a band of panthers, as he grew into manhood he was initiated into a native tribe. Because his pale skin hindered him in hunting and stalking, he took to wearing a fitted suit of panther skins to make him as dark as his fellow tribesman.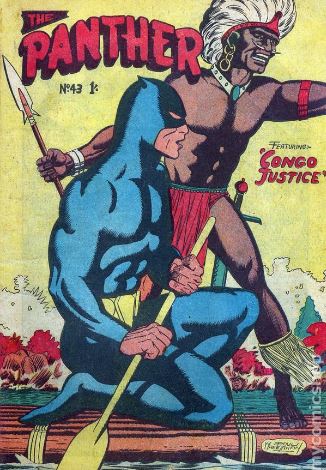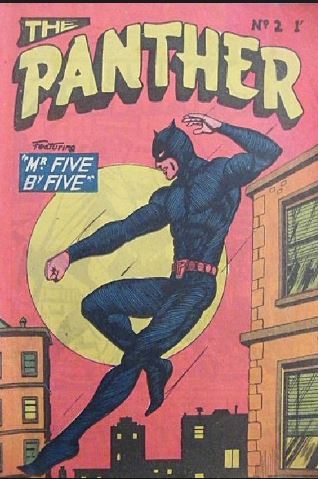 -
FIRST PANTHER: But not the first Black Panther, the bona fide first black super hero.
Yeah I know it's crazy. Those original panthers probably just would have eaten him. But, eh. So for me, this was my first exposure to any character known as the Panther.
A few years later, I discovered the joys of Marvel Comics and its greatest creative mind, Stan Lee. Stan was interactive with fans in an era when you actually had to write a letter, pen on paper, place it in an envelope, add the appropriate stamps, and send it off to him somewhere in New York.
And he would respond! Ahead of his time much?
Imagine my joy when I first came across his Black Panther character in a copy of The Avengers. (Or it may have been the X-Men. Fact is, it was in an issue where the two superhero groups were pitted against one another by mutant super villain Magneto.)
What the hell was my Panther doing among Earth's mightiest heroes?
That was one hell of a marvellous mystery in my young mind before Black Panther's wonderful Wakandan origin was fleshed out.
This Panther was even more intriguing than my first black-uniform-clad hero.
He's had a few reboots along the way but has always been one of Marvel's greatest characters and with a back story to rival The Phantom.
The sleek, politically savvy and technologically advanced Black Panther also introduced us to special agent Everett K. Ross. Check out these panels from the Black Panther comicbook and tell me the artist wasn't conceiving Michael J. Fox (as Alex P. Keaton from the TV sitcom "Family Ties") as the new character?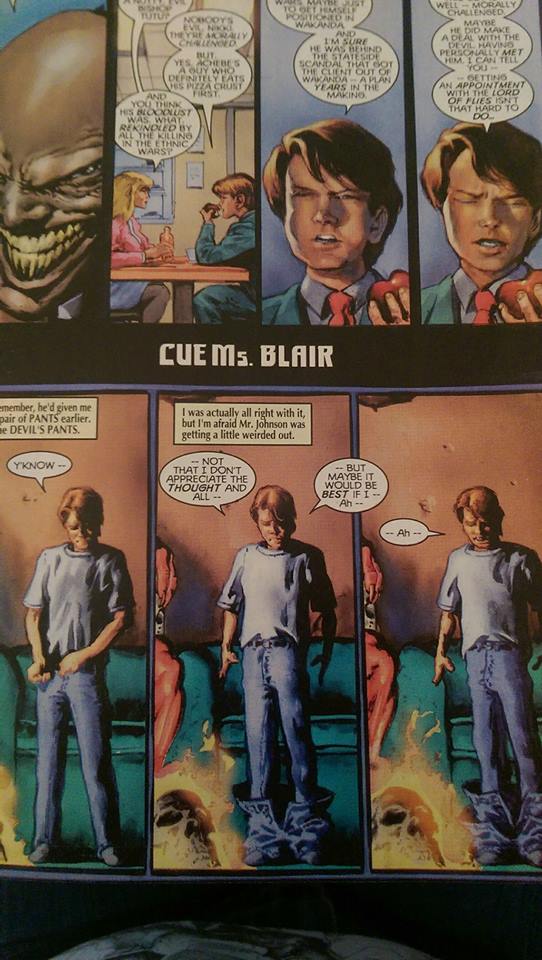 Martin Freeman takes the role in Marvel's latest movie blockbuster (reviewed here) and is just fine. (But Michael J. Fox he ain't!)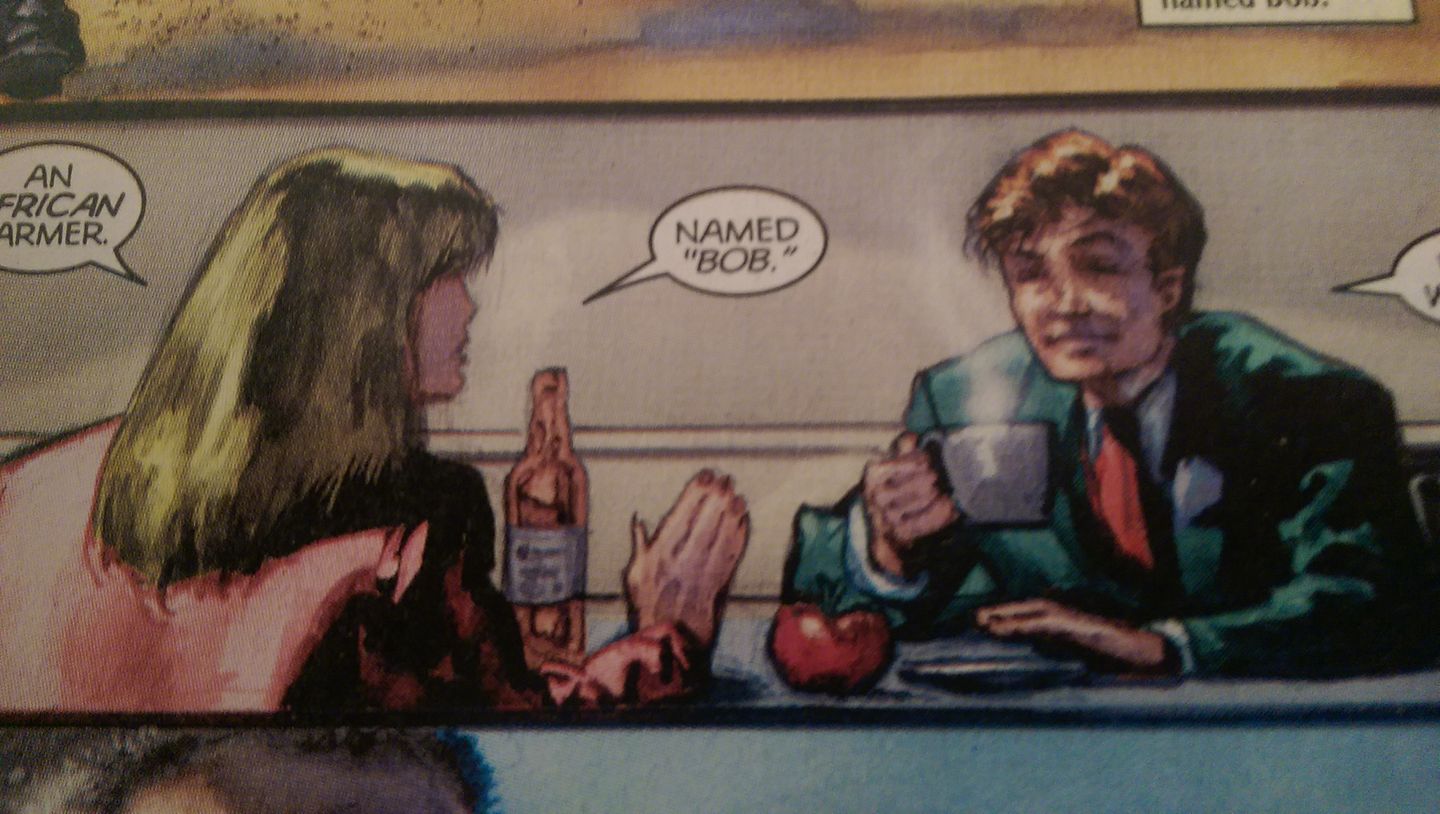 Whether it was following this character in "Jungle Action", various mini-series graphic novels or in his own comicbook, Black Panther presented us with a character who was the smartest guy in the room, regardless who else was there.
It was such a change from what we generally were force fed re black characters in various entertainment mediums. And a revelation.
How far ahead of his time was Stan Lee?