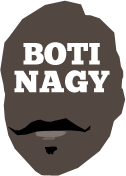 ---
Advertising opportunities available.
Please contact me.
---
The perfect stocking stuffer
Tweet
THANK you very much from the bottom of my heart to the people already purchasing copies of my basketball-based memoir "A Type of Life" which, I am reliably informed, has been flying off the shelves at Dymocks.
Thank you too to my friends and colleagues at Radio TAB for their consistent plugs for the book and this week's on-air interview - which you can check out at this link if you wish - for delving into the stories again.
It was a great deal of fun, Paul Sawtell and Andrew Courtice very positive in their promotion of the book.
But a number of people have been and I just want to thank them here for buying it in the first place, but then taking the time to give it a social media nudge too. It is humbly and greatly appreciated.