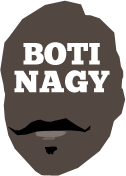 ---
Advertising opportunities available.
Please contact me.
---
The Port comes to life
Tweet
TOMMY Greer and Co may have won last week's Champions League Basketball 3X3 event at Port Adelaide, but it took a lot more doing than many realised - and behind the scenes too.
Picturesque Hart's Mill made a great location, even if indoor, which isn't always the preferred option.
But given the appearance of so many Melbournians, they must have brought along their fickle weather, occasional rain interrupting a terrific 3X3 event but, inside in the Flour Shed, never dampening it.
Intensity?
It was quite the shock for former Adelaide 36ers and Premier League championship winners Darren Ng and Jordan Dodman.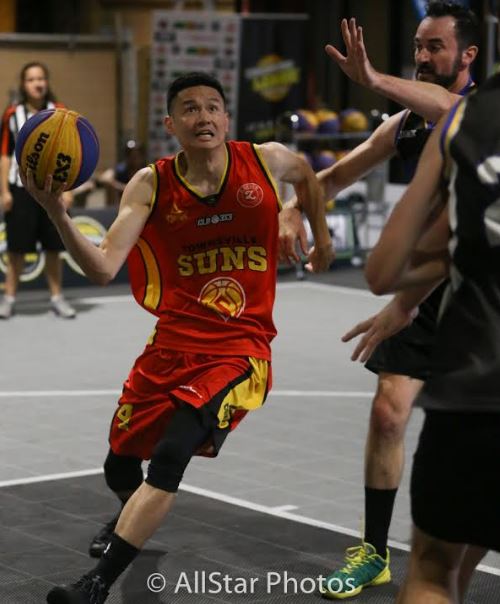 NG TO THE RING: Darren Ng drives to the basket under pressure.
"I'm stuffed," one of them admitted after the first 10-minute match.
Yes. 3X3 ball does immediately catch out regular 5-on-5ers, especially initially, when those traits of the fullcourt game become flaws in the halfcourt version.
You know, like taking a breather after an outlet pass, or taking a defence off while the ball is on the other side of the floor. Or missing a rotation, a box out or taking a second for a rethink.
There's just no time for any of that because the ball and the offence is coming right back at ya at a rate of knots.
It was just as tough on dual-NBL champion Greer, who joined Simon Conn's team which went on to win the event in a super up-tempo Final from the rookies of Hoppo's Heroes. That's Hoppo, below, hopping.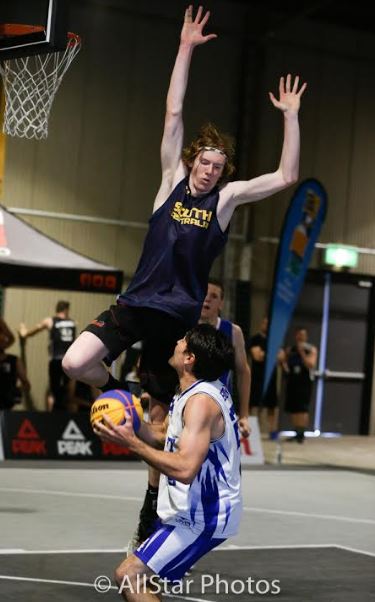 There were some good teams too, Townsville Suns' Tim Keating leading another unit into battle.
Keating is the first Australian to crack FIBA's rankings of the Top 1000 3X3 players in the world.
Having contested more than 50 3X3 games across 12 events, Keating has made it to #931.
Last year his Suns won the CLB3X3 National Final and continued on to represent Australia in Mongolia in the FIBA World Challenger event.
Australia's ranking internationally also has lifted, cracking the Top 50 after jumping from #62 to #48 in a mere eight months, courtesy of CLB's burgeoning 3X3 schedule. (Why would you play 3X3 anywhere else in Oz?)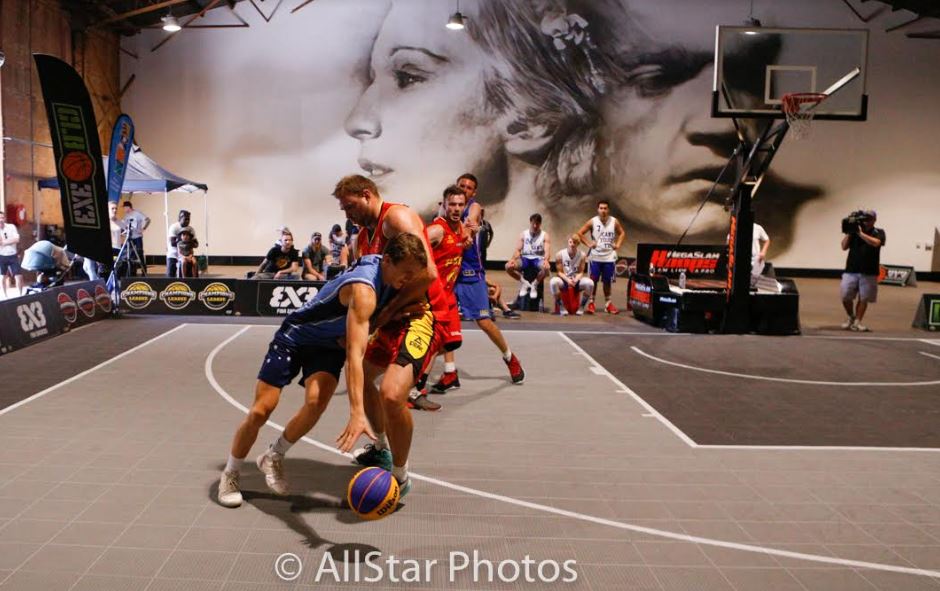 Hart's Mill was a great location for the event, in an atmosphere made more festive by the food trucks, music and surprise bonuses.
In the end though, after winning six 10-minute games - that's a full hour of intense nonstop 3X3 action - the Greer-Conn combination led iAthletic to the tournament victory.
Trust this. They were feeling it and earnt every cent of that prizemoney.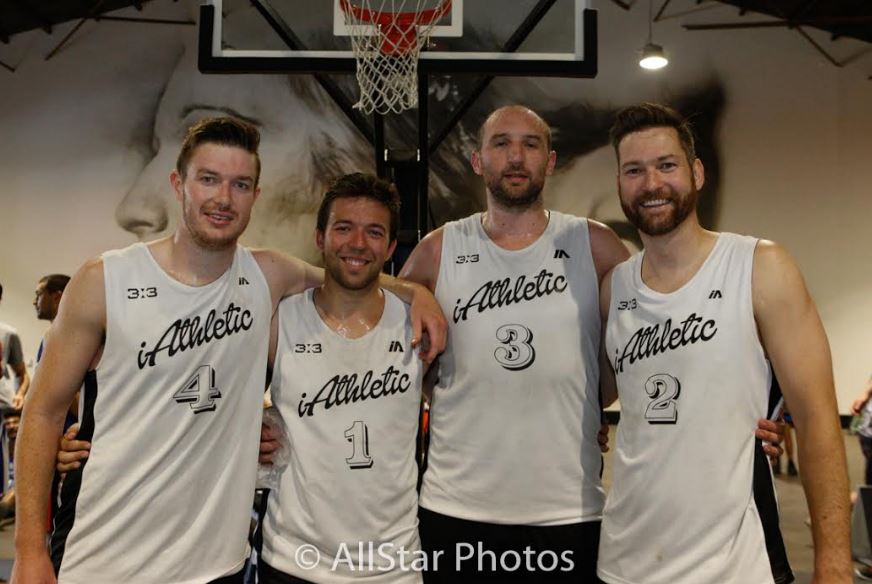 PORT'S FINEST: The tournament-winning iAthletic 3ballers team.
But their outside shooting prowess, back cuts, drives and more intimate familiarity with the vagaries of 3X3 basketball made them favourite from the moment they beat Keating's Suns in the series-opener.
They met again in the semis for the same result, South Australia's state under-20 combination of Hoppo's Heroes showing how far youth and exuberance can get you by surprisingly reaching the Final.
That's where youth and exuberance met smarts and experience and while it was an energetic Final, HH could not turn their energy into victory.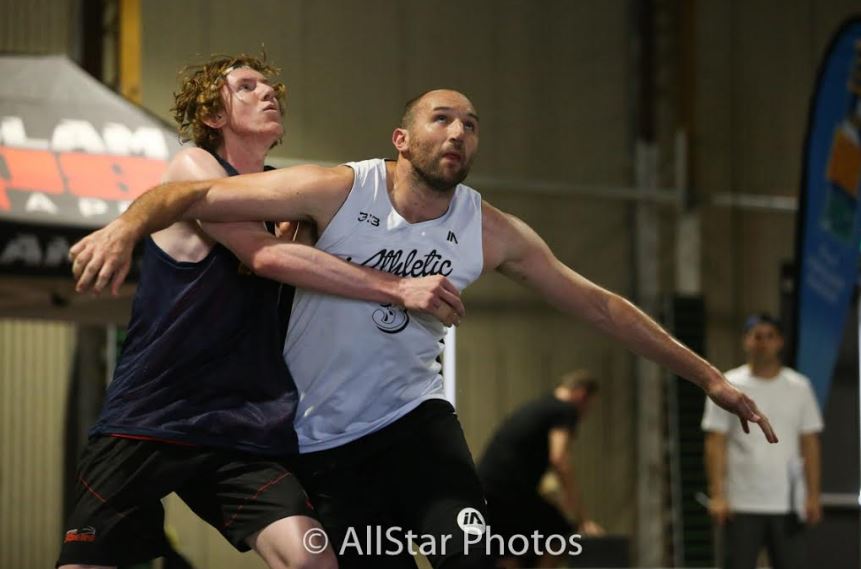 Working behind the scenes throughout to keep the day rolling and working, CLB founder and director Matt Hollard loved how the event panned out.
"What about this location?" he beamed.
"You know we're coming back here for sure."
It's only a shame Basketball SA has just undergone new management and was not on the ball in terms of promoting the event.
West Adelaide Bearcats, whose home headquarters is directly across the street from where the event was staged, had little or no knowledge of it and no presence in the venue or in the event.
That was a crying shame.
"We consulted with BSA last year and they suggested the dates for us," Hollard said.
"But unfortunately, theres been some management changes at the top (BSA has a new CEO) and I think the event just fell through the cracks for them."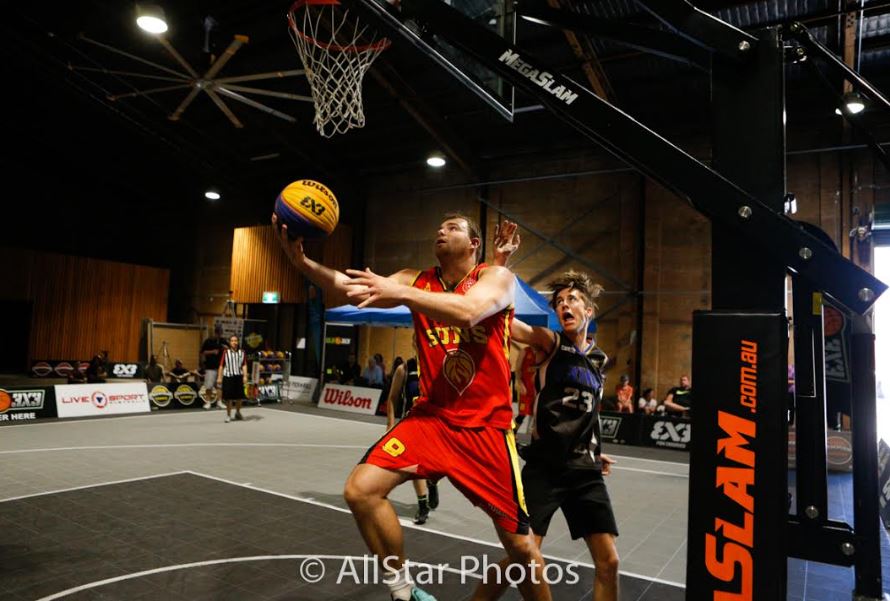 It's sadly too evident across the game's leadership across much of Australia that 3X3 ball still is without complete support and enthusiasm.
It's not "streetball" or any other illegitimate or bastardised verson of basketball.
3X3 is a FIBA-endorsed Olympic sport, tipping off for the first time at the Tokyo Games in 2020. (Read more about 3X3 here.)
While BSA's oversight, given the circumstances, was little more than just that, CLB3X3 will be coming to Murray Bridge, Semaphore and returning to Port Adelaide in 2018.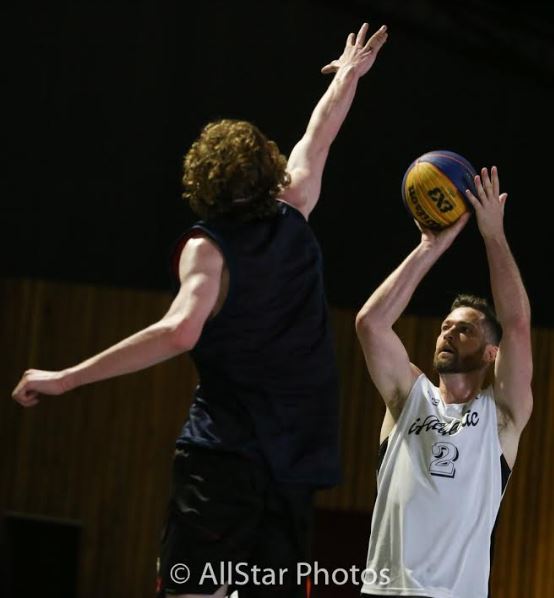 HE'S STILL GOT IT: Tommy Greer with the J. He's still got it, but he also felt the pain.
These are opportunities BSA should not overlook, or perhaps Basketball Adelaide and its member clubs should pick up the gauntlet.
Certainly clubs such as West, Woodville and Central District should be jumping on board the Semaphore event while Eastern Mavericks and its subsidiaries should be all over the Murray Bridge series.
There's something for everyone. It's a slam dunk!