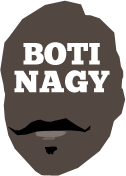 ---
Advertising opportunities available.
Please contact me.
---
The short shelf life of the public spray
Tweet
ANDREW Gaze's public rage and outburst at his Sydney Kings during the second quarter on Saturday against Adelaide has been the subject of much debate - to spray or not spray.
In this day and age, it does seem to be getting somewhat antiquated but let's not be too coy here, every coach has a spray (or two) in their strategic arsenal.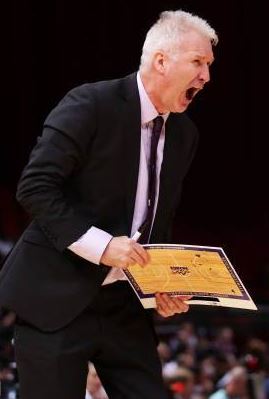 It just has to be strategic and strategically used, not an off-the-cuff loss of emotional control, which Gaze's on-court outburst in his Kings' huddle did appear to be.
He looked a man on the brink, frustrated beyond what he could find tolerable. It was difficult to watch.
The danger in being too emotional - and Gaze is guilty of being unable to hide his emotions, somewhat to the detriment of his team - is verbal sprays can become commonplace and therefore progressively easier to tune out.
It is the short route/fast-track to losing your players.
As a player, I must have been very lucky because most of my junior coaches and then those at what now is SA's Premier League level, weren't screamers. That is probably odd because mine was the era of a lot of screaming coaches.
But honestly, I only ever remember copping one huge spray and that was after an under-18 game from our coach at Norwood, who happened to be my brother Huba.
West and Sturt were always battling it out for top spot, North was third and we were fourth. So when North beat us by close to 100 one Friday night, Huba went from an Elvis impersonator to a Ron Barassi wannabe.
We sat around the changeroom with our ears down like the team of rabbits we'd just resembled and his one-off fury had the desired effect.
We beat North next time around, albeit by one point. So that one time, it did resonate and pay off later. (However it was behind closed doors and not for public view or a national TV audience.)
Copping a regular expletive-riddled, F-bomb blasting verbal assault is not going to consistently bring the best out of anyone.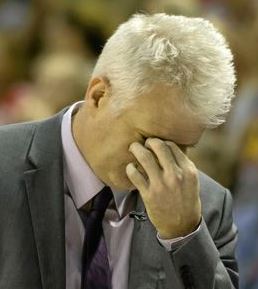 Not sure it worked for Sydney either, given there was on-court dissent.
"The best noise you can actually get is hearing them yell at each other on the court and then the coach yelling at them," Adelaide's 30-point star of the 104-101 win, Mitch Creek revealed.
"The best noise ever is hearing the chairs slap before the game's actually finished (as fans file out), knowing you've won the game.
"Hearing the silence of the crowd in Sydney was a good thing but we've had plenty of sprays from (coach) Joey (Wright) that were a lot worse than Gazey's so it was just normal for me."
What's normal for one is anathema for another, which is why using the tirade ploy too often is so very risky.
Players do not want to be abused but will accept criticism when it's constructive and warranted. Good players want to be coached and directed, and while every coach has a well-timed tirade in him (or her) it has to be used sparingly and, as said, well-timed.
(Players also need to be able to recognise when their coach genuinely is losing it on the sidelines and when it's a ploy to alert a referee or incite a crowd. Even bench tech fouls can be strategic.)
It is often very easy to spot a rookie coach or a coach still in the early stages of their career.
They're the ones riding every play and riding every call, thinking every single thing makes this huge difference.
Usually they're all over the refs and can take one incorrect call as symbolic of "being screwed". Everything is disproportionate. You've seen that coach.
Trust this. Refs make far less mistakes than players and coaches. (It's just when they make them and how that impacts which raises their profile unpleasantly.)
Every coach is different but the more laid back analytical type - say another coach still in the early throes of his career such as NZ Breakers' Paulie Henare - usually will find the right answers and not get lost in a swirl of emotion.
(That's not to say Paulie can't cut loose either. He can. And will. If required. It's just not an early option. At all.)
The fact Gaze has been the NBL's most successful player, has an NBA championship ring, was the flag-bearer at the Sydney Olympics, a seven-time MVP and forever has been one of the sport's most enthusiastic and passionate ambassadors, also does matter.
He does have a legacy.
Andrew Gaze never should stop being passionate. He just can't be this emotional, or so obviously emotional, and so often. There's a lot of basketball left in his future. There just may not be a lot of coaching.