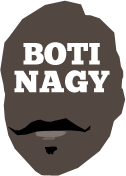 ---
Advertising opportunities available.
Please contact me.
---
The star who never changed
Tweet
SHE was tall, incredibly lean, and shy, oh so shy, when I first spotted Rachael Sporn away from the comfort of a basketball court.
It was in the city mall and she was buying a juice of some description as I sipped on my coffee, recognising her.
I was going to get up and say "Hi", but she looked so self-conscious and every bit the kid from Murrayville in Victoria, I figured it only would startle her.
"Who's that you're looking at?" one of my colleagues, Geoff Stephenson, asked as I nodded in Sporny's direction before she disappeared.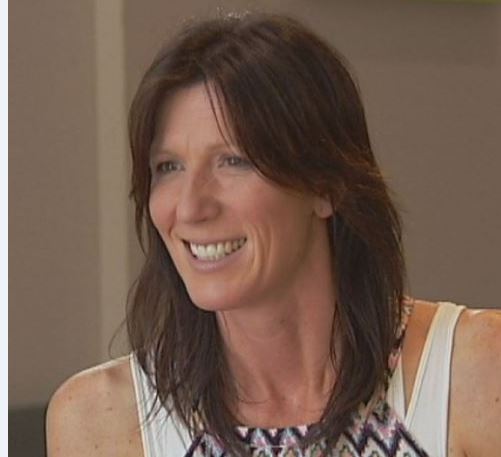 "That's a new kid playing for West Adelaide. She's one of the most talented players I've seen," I told him. "Her name is Rachael Sporn. Got a feeling we're all going to know her name soon enough."
And soon enough, we all did.
Recruited by West Adelaide Bearcats coach Ted Powell, the man responsible for initiating the founding of the WNBL, and his forever loyal "man-servant" Ray Warren, Sporn was raw but ready.
Like a sponge, she seemed to soak up information, to learn and grow as a player every week, in front of your eyes.
Only a few years after arriving, she won her first Halls Medal with the Bearcats as South Australia's fairest and most brilliant player, and rarely was the annual award's description more fitting.
She collected a second one in 1993 at West Adelaide, in between spending a short stint with North Adelaide Rockets, steering them to the 1990 WNBL Championship and 1991 Australian Club Championship.
Elevating her game still further, "Sporny" won back-to-back MVP awards in the WNBL, the first one in 1996, a decade after her 1986 debut.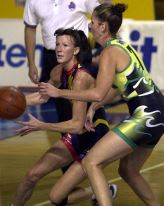 Adelaide's most successful WNBL superstar, Sporn additionally was honoured by the league in 2014 with its annual Grand Final Most Valuable Player award-winner receiving a medal named after her.
Kind of fitting for a five-time WNBL champion, Sporn synonymous with Adelaide Lightning and its 1994-95-96-98 title runs, her #14 uniform the only one retired by the club. (As it is by West Adelaide).
She also was at the Lightning's helm as captain in 1997 and 2000 when Adelaide fell in the Grand Final to Sydney Flames and Canberra Capitals respectively.
A dual Grand Final MVP - before it was the Rachael Sporn Medal – and seven-time All Star Five selection, she only recently was pipped by Jessica Bibby for all-time WNBL games played while retaining the league records for all-time points and rebounds.
Her phenomenal 27-rebound haul in one game remains the WNBL's single-match record.
And that's just her WNBL record, glossing over her WNBA career at Detroit Shock, before recalling she represented Australia at three Olympic Games (1996, 2000 and 2004) and three FIBA World Championships (1990, 1994 and 1998) before her induction in 2007 into the Basketball Australia Hall of Fame.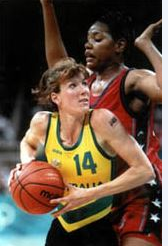 In 2012 and eight years after hanging up her boots, Sporn was inducted in her own right into the SA Sporting Hall of Fame, having already been inducted as a member of Adelaide Lightning's superb 1994-95-96 triple-champion.
"I was inducted with the Lightning team in the first year so I'm feeling very spoilt, truthfully," Sporn said at the time. "I am realising the enormity of it and feel very blessed."
Actually, we were the ones who were blessed, blessed to watch such a genuine and sincere person lead a group of athletes bringing the Opals into the spotlight of Australia's mainstream consciousness.
Her humble, affable personality engendered great loyalty and support, Sporn wearing the Opals' green 'n' gold in 304 international games and winning the 1993 Maher Medal as Australia's International Player of the Year.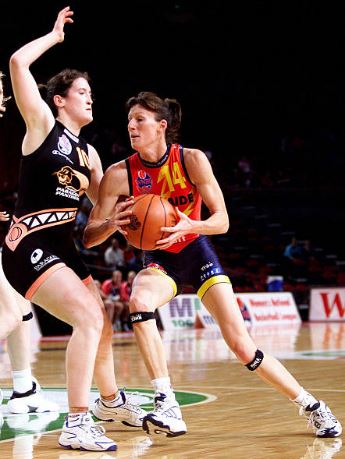 Further honoured in 2015 with the Medal of the Order of Australia, Sporn clearly is a very special human being.
Apart from being one of my all-time favourite interviews due to her candour, humour and always good-natured and well-conceived responses, Rachael is one of those unique individuals who made my lifetime of being in sports a lifetime to cherish.

She always made your day better. Since my first conversation with her when she was still a shy teenager, to the most recent I had with a confident successful career woman, loving wife and doting mother, she hasn't really changed. Quick to smile, quick to lighten a room.
Rachael Sporn turned 50 on Saturday, figuratively hitting the century-shot from halfcourt! Grateful to know her, privileged to have chronicled much of her career, I can only wish her another 50 of similar success.