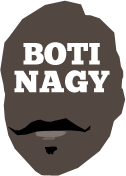 ---
Advertising opportunities available.
Please contact me.
---
Nurse's surgeons euthanise Boomers
Tweet
AS tempting as it will be for some pundits and fans to heap scorn on the Boomers for their 70-90 loss to Canada in Perth tonight, truth is it was an overdue reality check.
All this talk about Gold Medals, "strongest ever team," "better shooters than Gaze and Heal" etcetera, on top of widespread criticism of some of the selections for Australia's 2019 FIBA World Cup assault can all now go on hold while the Boomers focus on getting their act together.
To be blown out by 20 by Australia's first intragroup opponent in China next month is nothing to be thrilled about but over-reaction isn't necessary either.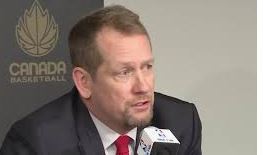 Tonight at RAC Arena, NBA championship-winning coach Nick Nurse (pictured) kept it simple for Canada, extracted the ball movement he wanted and saw his shooters make the ones that mattered to send Australia into a night-long game of catch-up.
And while Canada's defence was disruptive, it was more the Boomers' lack of sync in offence which made that look so much better. In contrast, Australia's defence, for so long a staple of any international success it has enjoyed, was road cone refuse.
That was the hardest aspect to explain because defence is mostly about effort first, technique second, so the lapses and inability to adequately defend drives or the 3-point line shouldn't require too much to fix before tomorrow's second game.
The offence looked great early, Joe Ingles to Jock Landale for an opening dunk, Patty Mills to Andrew Bogut, Bogues to Ingles, were all morale-lifting scores.
Unfortunately Ingles' bucket for 6-4 was Australia's only lead, Canada responding with three 3-pointers before forcing Boomers coach Andrej Lemanis to take timeout at 5:35 in the first when the lead blew out to 15-6.
It was Landale, impressive in his starting power forward role - Aron Baynes was rested from this one - with 18 points at 57 percent and eight boards, who finally broke the drought.
Consecutive triples from Mills (game-high 20 points, 4 assists) had the Boomers in touch at 20-22 before trailing by five at the first break.
By halftime, Canada had doubled that to 10 at 46-36 and when Kyle Wiltjer stroked a three in the third, the visitors were 51-36 ahead and looking the goods.
A Bogut shot rejection which spurred a Boomers fast break with Mills flicking it to Landale saw the Arena crowd come to life.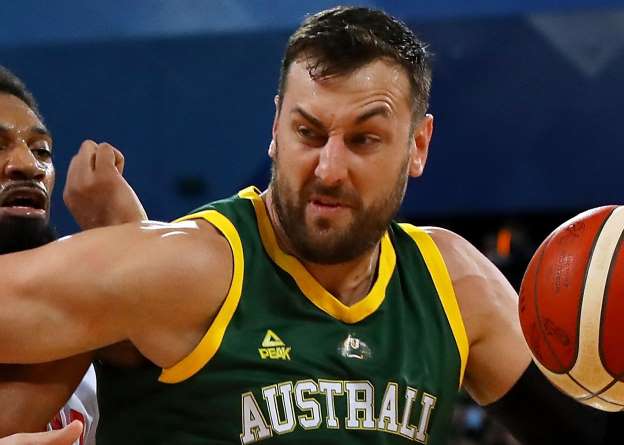 A Mills three in transition and a Chris Goulding triple tied it up at 57-57. But while the Boomers were taking time to enjoy pulling the contest back to an even keel, Canada kept going with a 7-0 run before another Mills 3-pointer.
Australia's last hurrah was pretty much a Mitch Creek basket off a Landale feed for 64-69 in the last quarter before an 11-2 Canadian avalanche buried any Boomers aspirations.
A triple by Canada's Tom Scrubb after an Aussie timeout said it all, and even some unnecessary ill feeling was injected into the Boomers' demise when Nathan Sobey under the basket shoved Wiltjer off the ball, leading to a minor scuffle.
Matthew Dellavedova looked rusty, going 0-for-9 despite six assists, while Sobey (13 minutes, 0 points, 2 rebounds, 2 turnovers) and Cam Gliddon (10 minutes, 0 points, 1 rebound, 1 foul) looked off the international pace.
But then Nick Kay, a proven quality player, also looked strangely unathletic at times as the Boomers battled to find their identity.
There is much to fix and these games are where the remedies will be found and applied.
Better to lose tonight than on September 1 in China. By then, this game may well be merely a distant memory, hopefully.
CANADA 90 (Pangos 18, Kajami-Keane, Nembhard 12, Wiltjer 11, Klassen, P.Scrubb 10; Nembhard 10 rebs; Pangos 6 assts) d AUSTRALIA BOOMERS 70 (Mills 20, Landale 18, Ingles 11, Bogut 10; Bogut 13 rebs; Dellavedova 6 assts) at RAC Arena.
NIGHT'S BEST: Canada's Kevin Pangos led with 18 points, 6 assists. Patty Mills had 20 and four.