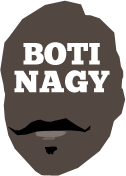 ---
Advertising opportunities available.
Please contact me.
---
Who can you trust? NBL Round 16
Tweet
FOUR games into Round 16 of a classic NBL season and there's still a question of "who can you trust" as Adelaide storms back into the top four - at least, temporarily.
Brisbane twice opened the door last round to allow the 36ers in, but instead Adelaide tripped over Perth's feet, then took a sock to the solar plexus from Melbourne to stay languishing outside the hallowed quartet.
With today's 100-91 win in Cairns, the Sixers finally crashed the top four party, Brisbane's 93-95 home loss to Sydney to start the round, dropping it to 12-12, Adelaide now on 13-12.
But the 36ers conclude away to New Zealand (10-13), then home to Melbourne (15-8) in next week's penultimate round, before travelling to Perth (16-9) in the last round of the regular season.
Melbourne a week back beat Adelaide by 23 in Adelaide, Perth beat it by 19 in Perth and New Zealand won its last game in Adelaide 104-96.
Brisbane's run home starts in Sydney. Then it is home to Illawarra and away to Cairns next week. The Bullets finish at home to New Zealand.
Brisbane lost to the Breakers by 13 last round, beat Cairns (finally!) by 31 at their last meeting, and toppled Illawarra 100-74 at their last meeting.
So which club has the easier draw coming into playoffs?
You simply cannot trust New Zealand though. The Breakers took lumps on the mainland to Illawarra and Cairns, then saved their finals hopes by beating Cairns and Brisbane, before turning in a woefully inadequate effort against Melbourne to start this round.
Illawarra (11-13), like New Zealand, is not mathematically out of the equation. But with its margin for error so very slight and its propensity for up-and-down performances so regular, it is hard to see them putting together the run necessary to make this anything but an Adelaide-Brisbane battle for fourth.
* * *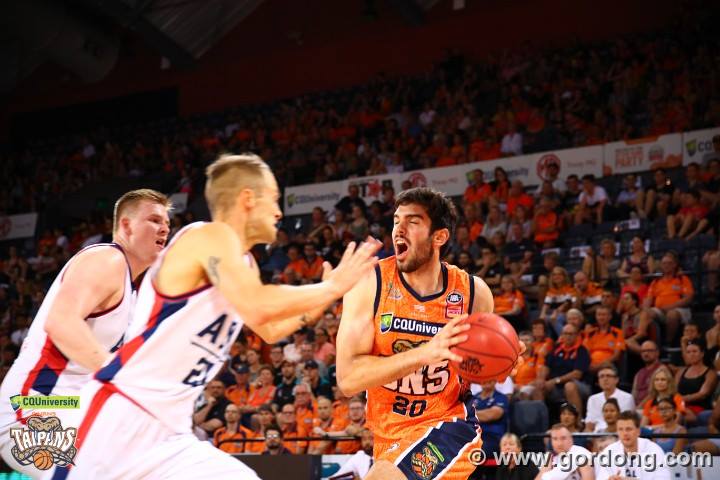 ADELAIDE today brought its A-Game up to Cairns en route to a 100-91 win which really was not in much doubt from late in the third quarter.
Nathan Sobey, Jacob Wiley and Daniel Johnson, with a ripping coast-to-coast layup, made it a 6-0 start to force a timeout at just 8:50 in the first quarter.
Devon Hall nailed a 3-pointer to get the Taipans on the board, but Demitrius Conger with a baseline reverse, Wiley with a fast break slam and a follow-up three, and the lead was out to 13-3.
A sweet Johnson pass to Sobey made it 15-5, Johnson completing his day's work with game-highs in points (24 at 56 percent), rebounds (8) and assists (5).
Jack McVeigh joined the fun too, scoring off a Harry Froling dish, then off a Brendan Teys feed for a 25-9 bulge.
A Melo Trimble three, then a drive, plus a Jarrod Kenny 3-pointer brought Cairns back to 19-31 at the first break but it was the injection of Fabijan Krslovic which got Cairns moving.
The rookie had seven points and four rebounds for the quarter and when DJ Newbill started rolling, Cairns incredibly had the game tied at 46-46.
The Sixers were down backup point guard Adam Doyle (hamstring) and had Sobey hampered on two fouls during Cairns' run.
But Shaun Bruce broke the deadlock in front of his former fans before halftime, then twin Sobey threes pulled Adelaide away at 56-50.
Wiley's intercept and dunk made it 58-50 and the Taipans were back chasing their tails.
Trimble and Kenny again conspired to haul it back to 63-66 in the third, before a Johnson dunk ignited an 11-0 36ers' run, concluded by a Teys three.
Triples by Anthony Drmic and Conger, then a Froling pass to Drmic, saw the margin at 18 at 87-69 and despite a valiant effort, the Orangemen never looked likely, despite fighting to the finish.
Post-game, Cairns veteran Alex Loughton announced he would retire at season's end, closing the door on an excellent NBL playing career.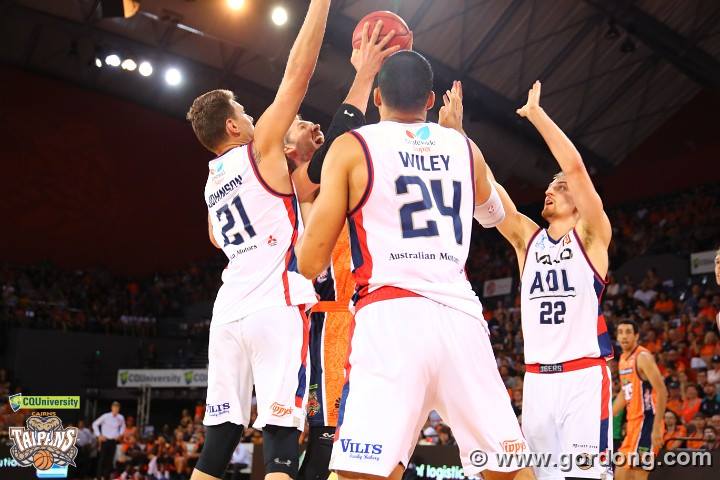 NBL ROUND 16
Brisbane at Sydney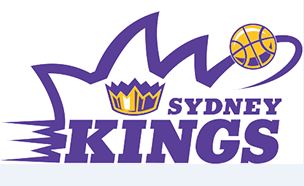 V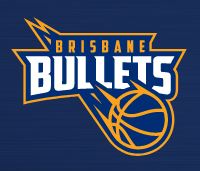 THE Kings made it 3-0 over the Bullets in Brisbane to start this round, despite Andrew Bogut being severely restricted by foul trouble. Kevin Lisch and Brian Bowen provided Sydney with offensive spark and Brisbane again drew a strong offensive game from Cam Bairstow. Cam Gliddon also found his shot during the interval, his 17 points all in the second half. Sydney led by as many as 11 but had to fight a rearguard action to hold on to victory. Now the series shifts back to Sin City for its final act, the Bullets only needing to improve marginally to break their Kings drought. But the win in Brisbane, Sydney's second in a week, buoyed the team, which looked remarkably together and pleased with its bounce-back after the Perth humiliation. Maybe Sydney completes the sweep.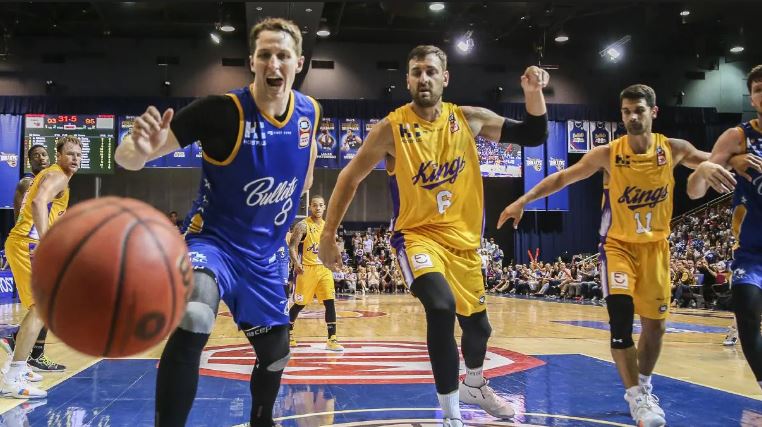 THE REST of ROUND 16
New Zealand at Melbourne
UNITED captain Chris Goulding looked as if he was having a party as Melbourne put New Zealand's hopes of contesting the playoffs this season into the category of "tell him he's dreaming." Melbourne was awesome, with a 30-21 first period followed by a 29-13 second and this one was over. The Breakers were going so poorly, Armani "I'm lucky to still be here" Moore was its leading scorer. Goulding did as he pleased, from inside and outside the 3-point line and David Barlow continued his season-of-redemption with 23 points on 7-of-9 shooting. Josh Boone and DJ Kennedy both had double-doubles with 14 points and 11 rebounds, and 13-and-11 respectively. That was in Auckland. In Melbourne in the rematch, expect Breakers adjustments, but a United win.
Cairns at Illawarra
CLINGING to a desperate notion they still can be involved in post-season play - most likely on a golf course - expect Illawarra to come out pumped to repeat their recent Canberra win over Cairns. The Taipans clawed that back to a one-point result but after negotiating Adelaide today, a road win is a big ask. The Hawks lost elegantly to Perth earlier in the round and played without Tim Coenraad who should be raring to go against the Taipans. Perth formally returned to the playoffs for a quite staggering 33rd straight time, rocking the Hawks on their heels with a 36-point opening quarter. Illawarra hung in there but Bryce Cotton's 10-point last period made the result academic. At home at The Gong, Illawarra will be out to kick sand in Cairns' eyes, while avoiding a permanent playoff black eye.
* * *
NBL ROUND 16
MELBOURNE UNITED 107 (Goulding 24, Barlow 23, Boone 14, Kennedy 13, Ware 10; Boone, Kennedy 11 rebs; Goulding, McCarron 5 assts) d NEW ZEALAND BREAKERS 87 (Moore 17, Long 15, Weeks 13, Webster 10; Abercrombie 9 rebs; Webster 5 assts) at The Breakwater, Spark Arena.
SYDNEY KINGS 95 (Lisch 15, Newley, Randle 14, Bowen 13; Bogut 11 rebs; Randle 7 assts) d BRISBANE BULLETS 93 (Bairstow 22, Gliddon 17, Patterson 12, Te Rangi 11; Patterson 10 rebs; Patterson 6 assts) at The Armoury, Brisbane Convention and Exhibition Centre.
PERTH WILDCATS 104 (Cotton 27, White 26, Kay 17, Steindl 13; Kay 11 rebs; Cotton 7 assts) d ILLAWARRA HAWKS 90 (Conklin 20, Jett 19, Jackson, Andersen 11; Conklin 8 rebs; Blanchfield 6 assts) at The Jungle, RAC Arena.
ADELAIDE 36ERS 100 (Johnson 24, Sobey 14, Wiley 11, McVeigh, Conger 10; Deng, Johnson 8 rebs; Sobey, Johnson 5 assts) d CAIRNS TAIPANS 91 (Trimble 21, Newbill 13, Krslovic, Kenny 11; Krslovic, Hall 7 rebs; Trimble 4 assts) at The Orange Grove, Cairns Convention Centre.