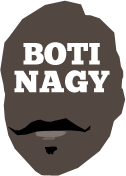 ---
Advertising opportunities available.
Please contact me.
---
Time for a Hawks hoorah: NBL Preview
Tweet

THEY earnt back their Illawarra name last season, lost an ex-NBA player to injury, cut another wannabe NBAer who did not perform and still made it to the semi finals. Brian Goorjian's return to the NBL was, not unexpectedly, a tour de force and ahead of 2022, the Hawks look even better.
But rarely has the league looked better, an unprecedented number of new international faces adding to its global watchability and reputation, plus more than half the coaching gigs changing.
Champion Melbourne United still has Dean Vickerman back at its helm, Goorj is there for the Hawks, Simon Mitchell and Dan Shamir returning to South East Melbourne and New Zealand respectively.
Perennial powerhouse Perth has Scott Morrison calling the shots, Adelaide debuts CJ Bruton, Sydney unveils Chase Buford, Brisbane reveals James Duncan, Scott Roth has the reins of the new Tasmania Jack Jumpers making it five new faces on the sidelines. And in Cairns, Adam Forde has his second NBL coaching gig after spending the previous season at the Kings.
Yes, you've already heard it from everyone, Coachspeak 101: "We're going to focus on our defence but play an up-tempo, attractive game style."
Great Thanks. Tell us something we didn't know.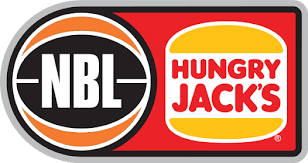 SEASON TIPS
MVP: Bryce Cotton, Tyler Harvey or Duop Reath would be on my first line of betting.
All Star Five: Matthew Dellavedova (Melbourne), Bryce Cotton (Perth), Lamar Patterson (Brisbane), Duop Reath (Illawarra), Jarell Martin (Sydney).
Rookie of the Year: Kylie Zunic (Perth) or Max Mackinnon (Brisbane)
Best Defensive: Sunday Dech (Adelaide)
Best Sixth Man: Shea Ili (Melbourne)
Most Improved: Harry Froling (Illawarra)
Coach of the Year: Simon Mitchell (South East Melbourne), especially after his mid-season coup of luring Kyrie Irving and Dante Exum "home".
Ref of the Year: With the addition of the "Coaches Challenge" and all that extra screen time, Mr V-for-Video Mayberry is a lock.
* * *
2021 FIRST FIVE CERTAINTIES
1 Eastern states scribes will write off Perth Wildcats' chances of an 11th title, substituting wishful thinking for genuine analysis.
2 The erratic officiating and self-serving television commentary will be weekly topics of fan derision and frustration.
3 Matt Hodgson will be in foul trouble.
4 Mitch McCarron will make 36ers fans forget Josh Giddey. OK. Maybe not Josh. But they will forget Donald Sloan, Tony Crocker and Keanu Pinder.
5 With the addition of players from all around the world, the NBL's global interest will reach monumental new peaks.
* * *
2021 TEAM-BY-TEAM REVIEW
ADELAIDE 36ERS
Titles: 4 (1986, 1998, 1999, 2002)
NBL Playoff Appearances: 25 (last time 2018)
Homecourt: Adelaide Entertainment Centre, capacity 11,300
Last season: 13-23, 7th
Coach: CJ Bruton (R)
Returning: Daniel Johnson, Isaac Humphries, Sunday Dech
New: Mitch McCarron, Todd Withers, Tad Dufelmeier, Mojave King, Emmanuel Malou, Dusty Hannahs, Kai Sotto
Gone: Josh Giddey, Jack McVeigh, Brendan Teys, Alex Mudronja, Jack Purchase, Donald Sloan, Tony Crocker, Keanu Pinder, Conner Henry (coach)
Best Case: CJ follows in his father's footsteps, building on the preseason success to make it into the Final Four.
Worst Case: Despite the level of enjoyment increasing in the city of churches, the talent across the league keeps the 36ers out of the post-season and in a mostly "spoilers" role.
Money Man: Mitch McCarron
Time-Out: The Sixers are still deciding whether Isaac Humphries should be in the starting lineup or singing the national anthem.
Tip: 7th

BRISBANE BULLETS
Titles: 3 (1985, 1987, 2007)
NBL Playoff Appearances: 22 (last time 2019)
Homecourt: Queensland State Netball Centre, capacity 5,000
Last season: 18-18, 6th
Coach: James Duncan (R)
Returning: Nathan Sobey, Jason Cadee, Tamuri Wigness, Anthony Drmic, Lamar Patterson, Tanner Krebs, Tyrell Harrison
New: Robert Franks, Isaiah Moss, Max Mackinnon, Tom Digbei, Liu Chuanxing, Deng Deng, Jack Salt
Gone: Matt Hodgson, Vic Law, Orlando Johnson, Harry Froling
Best Case: The Bullets fire on all cylinders and return to the semi final round.
Worst Case: It doesn't all come together in time and despite an excellent home record, Brisbane once again watches the playoffs on television.
Money Man: Lamar Patterson
Time-Out: James Duncan has introduced his roster to fast-paced fullcourt basketball, playing with greater abandon, and maple syrup on pancakes.
Tip: 8th


CAIRNS TAIPANS
Titles: -
NBL Playoff Appearances: 8 (last time 2020)
Homecourt: Cairns Convention Centre, capacity 5,300
Last season: 8-28, 9th
Head Coach: Adam Forde (19-17, 53%)
Returning: Scott Machado, Mirko Djeric, Kouat Noi, Majok Deng, Nathan Jawai, Jarrod Kenny, Jordan Ngatai
New: Stephen Zimmerman, Bul Kuol, Tahjere McCall, Keanu Pinder
Gone: Cam Oliver, Mojave King, Fabian Krslovic, Tad Dufelmeier
Best Case: With such low external expectations, Adam Forde finds a way to keep his team focused, Noi healthy and they revisit some of 2020's heroics, though still never genuinely a Final Four contender.
Worst Case: Entitlement and blame distribution again haunts the group which self-destructs once more to stay locked in the bomb shelter, though this time a rung lower.
Money Man: Scott Machado
Time-Out: No longer playing out of the refurbished Bunnings building, the Taipans still will persist with the home-game sausage sizzle, the club's biggest money-spinner in years.
Tip: 9th


ILLAWARRA HAWKS
Titles: 1 (2001)
NBL Playoff Appearances: 20 (last time 2021)
Homecourt: WIN Entertainment Centre, Wollongong, capacity 5,800
Last season: 20-16, 3rd, lost semi final 1-2 to Perth
Coach: Brian Goorjian (535-239, 69%)
Returning: Sam Froling, Tyler Harvey, Justinian Jessup, AJ Ogilvy, Emmett Naar, Isaac White, Daniel Grida (inj), Tim Coenraad, Akoldah Gak
New: Duop Reath, Harry Froling, Antonius Cleveland, Lachlan Dent
Gone: Justin Simon, Deng Adel, Cam Bairstow, Deng Deng
Best Case: They surprised last season but they won't this time around, the Hawks' further improved roster now capable of adding to the club's solitary NBL championship of 2001.
Worst Case: Unlike brother Sam, Harry Froling wastes his last real opportunity, injuries continue to play a cruel role and Illawarra only makes it back to the semi final round.
Money Man: Tyler Harvey
Time-Out: "Rose-Gold" won't do for the Hawks this time around because they can sense "thar's Gold in them thar hills," er, beaches and it is time to bring home the pot at the end of this rainbow.
Tip: 1st


MELBOURNE UNITED
Titles: *2 (2018, 2021)
NBL Playoff Appearances: *5 (last time 2021)
{*Does not include Melbourne Tigers history}
Homecourt: John Cain Arena, capacity 10,000
Last season: 28-8, 1st, won championship series 3-0 over Perth
Coach: Dean Vickerman (146-87, 63%)
Returning: Chris Goulding, David Barlow, Shea Ili, Jo Lual-Acuil, Jack White (inj), Mason Peatling
New: Matthew Dellavedova, Brad Newley, Caleb Agada, Dion Prewster, Zac Triplett, Will Hickey, Callum Dalton, Ariel Hukporti, David Okwera
Gone: Mitch McCarron, Jock Landale, Scotty Hopson, Yuhai Baba, Sam McDaniel
Best Case: Everyone stays healthy - a big call given the age of this roster - and Dean Vickerman conjours a back-to-back championship run, built on Delly's playmaking and CG43's shooting.
Worst Case: Despite Delly's relentless ability to push his team(s), age starts to catch up with some of the roster and despite some breath-taking performances, United misses the Final Four.
Money Man: Chris Goulding
Time-Out: When David Barlow finally decides to give up stretching, it's time for United to pack up and go home.
Tip: 4th

NEW ZEALAND BREAKERS
Titles: 4 (2011, 2012, 2013, 2015)
NBL Playoff Appearances: 8 (last time 2018)
Homecourt: Spark Arena, capacity 8,500
Last season: 12-24, 8th
Director of Basketball: Dan Shamir (27-37, 42%)
Returning: Tom Abercrombie, Finn Delany, Rob Loe, Rasmus Bach, Kyrin Galloway, William McDowell-White, Isaac Davidson
New: Peyton Siva, Yanni Wetzell, Jeremiah Martin, Ousmane Dieng, Hugo Besson, Sam Timmins
Gone: Corey Webster, Tai Webster, Jarrad Weeks, Lamar Patterson, Colton Iverson, Levi Randolph, Daniel Trist
Best Case: With the experience of last season's "living away from home" COVID-19 memories to draw from, the Breakers handle it far better in 2021-22, the talent gels and New Zealand is back into post-season action.
Worst Case: Living away from home again proves the Breakers' downfall and as morale suffers, so too do results, another season of what-might-have-been left to haunt New Zealand.
Money Man: Finn Delany
Time-Out: An intrastate local derby rivalry emerges as Launceston fans again embrace the Breakers, but this time in preference to the Jack Jumpers.
Tip: 6th

PERTH WILDCATS
Titles: 10 (1990, 1991, 1995, 2000, 2010, 2014, 2016, 2017, 2019, 2020)
NBL Playoff Appearances: 35 (last time 2021)
Homecourt: Perth RAC Arena, capacity 14,000
Last season: 25-11, 2nd. lost championship to Melbourne 0-3
Coach: Scott Morrison (R)
Returning: Bryce Cotton, Jesse Wagstaff, Mitch Norton (inj), Todd Blachfield (inj), Majok Majok, Kevin White, Luke Travers, Corey Shervill
New: Vic Law, Jack Purchase, Kyle Zunic, Matt Hodgson, Michael Frazier II, Mitch Clarke, Ollie Hayes-Brown
Gone: John Mooney, Will Magnay, Jarred Bairstow, Clint Steindl, Wani So Lo Buluk, Tom Jervis
Best Case: Mitch Norton fully recovers from his knee injury, Todd Blanchfield also returns as the best version of himself, Vic Law looks as he did in Brisbane pre-injury, Luke Travers continues to blossom, Bryce Cotton is Bryce Cotton and Perth claims NBL championship #11.
Worst Case: Norton and Blanchfield never fully recover, the Wildcats struggle to make up some early losses and are hit badly by COVID border restrictions, missing the playoffs for the first time since 1986. Yeah. I laughed when I wrote it too.
Money Man: Bryce Cotton
Time-Out: As he nears retirement, Jesse Wagstaff is preparing to sneak out during home halftime breaks and take the halfcourt shot for the $10,000 and four courtside seats prize.
Tip: 2nd

SOUTH EAST MELBOURNE PHOENIX
Titles: -
NBL Playoff Appearances: 1 (2021)
Homecourt: John Cain Arena, capacity 10,000
Last season: 19-17, 4th, lost semi final 1-2 to Melbourne
Coach: Simon Mitchell (29-38, 43%)
Returning: Mitch Creek, Ryan Broekhoff, Kyle Adnam, Dane Pineau, Cameron Gliddon, Reuben Te Rangi, Izayah Mauriohooho-Le'afa, Tristan Forsyth
New: Xavier Munford, Zhou Qi, Tohi Smith-Milner, Devin Thomas
Gone: Keifer Sykes, Yanni Wetzell, Ben Moore
Best Case: Broekhoff is the more assertive shooter and player we saw in the Blitz, Zhou Qi is as impactful as advertised and Creek continues to lead by example, the Phoenix reaching the club's historic first Grand Final.
Worst Case: Gliddon still thinks "flops" are "stops," Pineau's development is hampered by the season he missed through injury and SEM struggle for consistency, missing the Final Four.
Money Man: Mitch Creek
Time-Out: Zhou Qi will provide many delicious moments for Phoenix phans but management is still concerned they may be hungry again an hour after the game.
Tip: 3rd

SYDNEY KINGS
Titles: 3 (2003, 2004, 2005)
NBL Playoff Appearances: 15 (last time 2020)
Homecourt: Qudos Bank Arena, capacity 18,000
Last season: 19-17, 5th
Coach: Chase Buford (R)
Returning: Shaun Bruce, Xavier Cooks, Jordan Hunter, Angus Glover, Thomas Vodanovich, Dejan Vasiljevic (inj), Jarell Martin
New: Jaylen Adams, RJ Hunter, Makur Maker, Matur Maker, Wani Swaka Lo Buluk, Biwali Bayles, Jaylin Galloway
Gone: Casper Ware, Didi Louzada, Brad Newley, Daniel Kickert, Craig Moller
Best Case: The nucleus Buford inherits sets this team on the right road, the exciting new pieces fire, with Cooks particularly expected to be a star, Sydney back into the playoffs.
Worst Case: The lift in talent level generally across the league leads to an unsettled Sydney staying in the middle of the pack and ultimately playing golf during the playoffs.
Money Man: Jarell Martin
Time-Out: If Adams doesn't turn out to be as good as expected and the Kings struggle, Chase Buford knows he can always go home to his second job as sheriff in a Louisianna swampland county.
Tip: 5th

TASMANIA JACK JUMPERS
Titles: -
NBL Playoff Appearances: -
Homecourt: MyState Bank Arena, capacity 4,500
Last season: Did not exist
Coach: Scott Roth (R)
New: Clint Steindl, Will Magnay, Fabian Krslovic, Jack McVeigh, Sam McDaniel, Jarrad Weeks, Jarred Bairstow, Josh Magette, Nikita Mikhailovskii, MiKyle McInstosh, Matt Kenyon, Josh Adams, Jock Perry, Sean Macdonald, Sehr Deans.
Best Case: Roth cajoles a killer first season out of his lineup of young men out to prove their worth, they are ultra-competitive at home, snaffle a couple of road wins and have a debut season of which to be proud.
Worst Case: The absence of an obvious "alpha male" on the team leads to a level of distraction or loss of focus which proves devastating in a few closes games and despite great intentions, the Jack Jumpers stay grounded.
Money Man: Will Magnay
Time-Out: A number of visiting players may get lost clutching at their maps of Tasmania, opening the door for a few surprise scalps.
Tip: 10th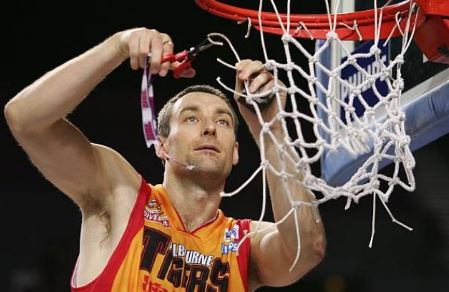 WHO WILL BE DOING THIS AT SEASON'S END? Unlike David Stiff, not someone for the sixth time