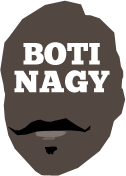 ---
Advertising opportunities available.
Please contact me.
---
Time now for Opals to move forward
Tweet
WE watched together with some measure of sadness at the performance of the Opals at the Tokyo Olympic Games, then with some hope at what may be to come from the fresh faces at the Asia Cup. Ahead of next year's FIBA World Cup, it's time for Basketball Australia to be proactive.
Selecting players on reputation - as again was allowed for Tokyo - has to be a thing of the past, just as some of our players were.
Getting too carried away with the group Australia suited in Amman, Jordan, also is fraught with peril given that, realistically, that team battled to beat Chinese Taipei, smashed the Philippines 120-56, saw off New Zealand and finished winning Bronze by easily handling Korea.
In its two most challenging games, it was an 18-point victim of China and lost to eventual Asia Cup winner Japan by two in a solid performance marred by squandered opportunity.
Make no mistake, it was a laudable effort for sure. But it was more a window to the future than anything else and the future is virtually now, considering the 2022 FIBA World Cup is in Australia.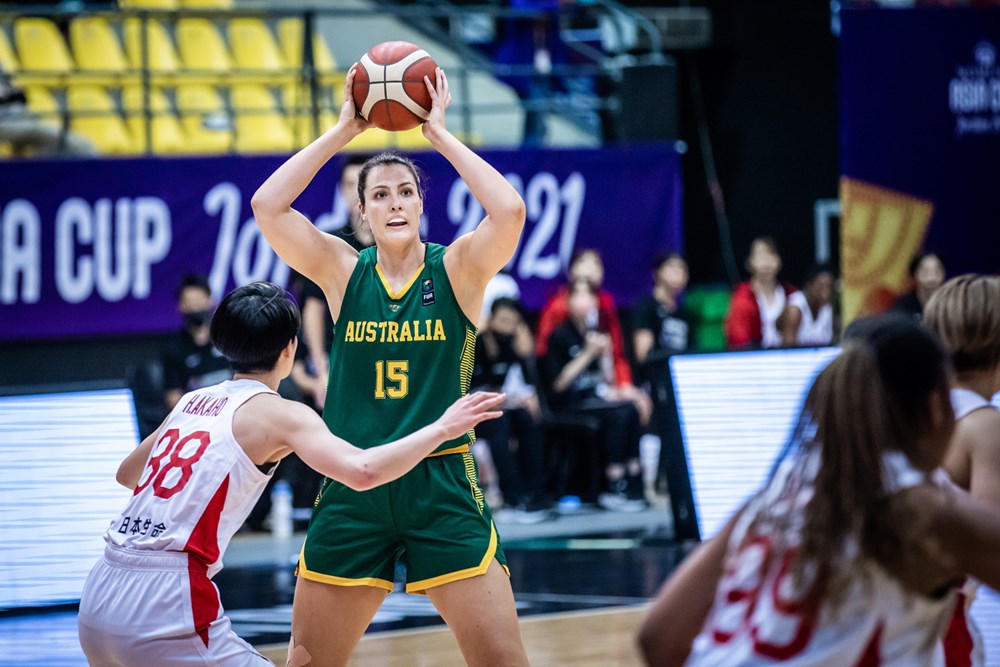 Bundled out of Games campaigns before reaching the medal round is no longer "new" because it has happened at successive Olympics. It's the new normal.
The challenge for Opals coach Sandy Brondello is deciding who to keep and who to sweep for the Opals to even approximate their tremendous previous World Cup assault and its Silver Medal success.
I'm a Brondello fan but it was troubling, to say the least, to see her faltering in Tokyo with a crew which could not defend at key moments or score at others.
From the "caution to the wind" camp, my approach would be to make the tough decisions now, weather a few lumps along the way but to steadily rebuild in time for Paris 2024.
There's another Asia Cup campaign in that window too so the build can be steady and focused on a podium return somewhere where it actually matters.
That said, now would be the optimum time to replace any player who would not be considered "a first responder" in Paris. That's not to say sweep the team of anyone over 30 but it is to say look beyond those players who will not be impactful any longer.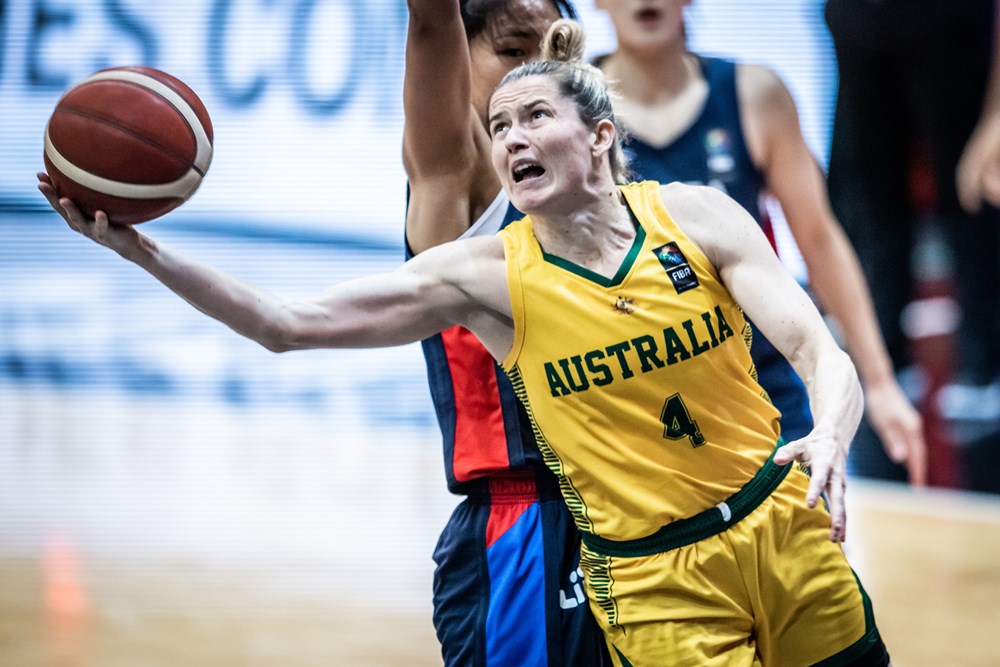 My 12 for the 2022 FIBA World Cup would be Sami Whitcomb, Stephanie Talbot, Rebecca Allen, Ezi Magbegor, Marianna Tolo as the likely starters.
Shyla Heal, Maddison Rocci, Sara Blicavs, Alanna Smith, Darcee Garbin, Lauren Scherf and Tess Madgen comprise my bench.
Now this won't happen in a month of Sundays because there's no way Brondello leaves out Jenna O'Hea or Cayla George for example.
She is very married to what they bring, even though what they bring comes in steadily diminishing returns. For example, great tournaments slowly reduce to great games, then to great halves, a great quarter to eventually a couple of great plays.
The question for selectors is which stage are those players in, and if the answer is "I can recall them making a couple of great plays during the Olympics," then, sadly, their time is up.
A player such as Tessa Lavey, who has earned her way during the entire journey but then still was not rewarded with meaningful minutes, leaves you wondering why select her if you won't play her?
As Opals captain in Amman and an All Star Five selection for the Asia Cup, Whitcomb is a no-brainer, just as she should have been for Tokyo.
Leilani Mitchell has been a truly great player at WNBL level and as an international. When she was here in Adelaide with Lightning many years back, she made that awful team worth watching.
But Father Time can be a heartless parent and just as our other quality naturalised player Kelsey Griffin was the Asia Cup MVP in that bold 2017 Opals Silver Medal campaign, that isn't who she is today.
A high quality WNBL player? For sure. Just like Mitchell. But is she what the Opals need right now?
No. That answer is Whitcomb and by now, surely even Basketball Australia's high performance crew can recognise it.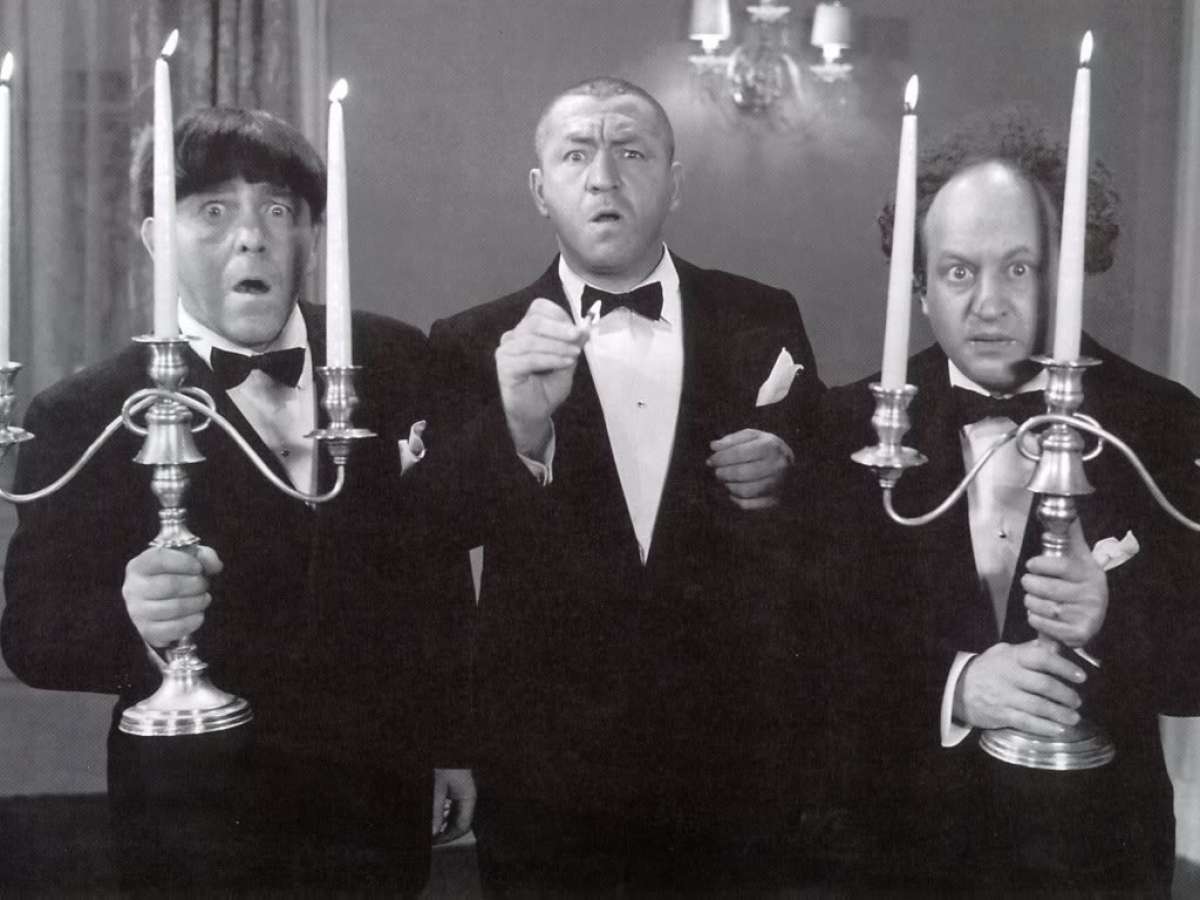 Many were critical of Allen's Olympics and would raise an eyebrow at her ongoing selection in my Opals team.
Here's the thing. Allen is a great shooter but like any great shooter, has to know where her shot is coming from. In Tokyo, very few knew where their shot was and any player who is expected to score will react instinctively and jack a few bad shots when they finally have the ball in what seems any reasonable position.
What the Opals ran in Tokyo made her look bad, just as not playing Smith - who, pre-injuries was viewed with the same excitement as Magbegor - negatively impacted her game and self-image.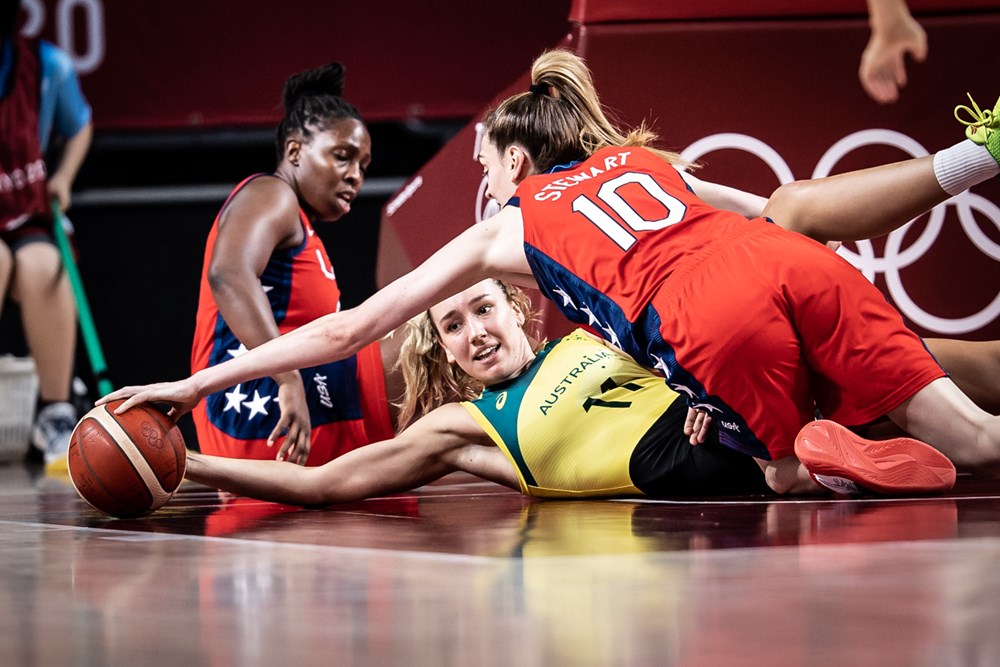 Very much liked what Kristy Wallace, Jade Melbourne, Zitina Aokuso and Keely Froling brought in Amman and they must be in the extended program. But Shyla Heal and Maddi Rocci are ahead in the PG stakes at present and Garbin also has the selection edge at this point.
Watching Scherf's game and confidence grow with each outing in the green-and-gold should bring her in as a back-up five.
My feeling is Brondello will opt to give Lauren Nicholson a shot but I disagree with such a move. Some players' games translate to the next level and some do not.
Been a huge advocate for Nicholson in the past but the Asia Cup showed she is a terrific WNBL player - absolutely a top tier WNBL player.
But she started for the Opals in Amman, playing 24.8 minutes, behind only Whitcomb. She averaged a meagre 6.3 points at an ugly 30 per cent, and could not hit the open shots when they mattered.
Take out her 21-point high in the 64-point rout of Philippines and her numbers look considerably sicker. Again, she may kill in WNBL but international is another step up.
I would take Madgen ahead of Nicholson for several reasons, just two of them being her versatility to play and defend multiple positions, and the fact she has the requisite amount of hard-ass necessary to succeed at this level.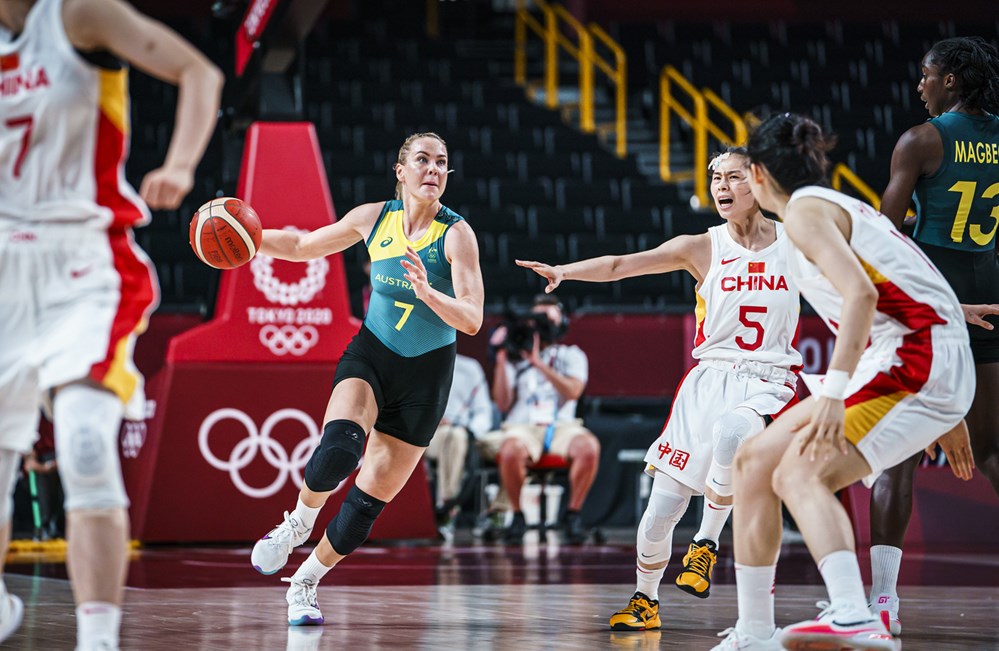 Talbot, Tolo and Blicavs should be walk up starts.
That's my Opals team. Would it compete successfully in 2022? You bet.
Would it win a medal? Not sure. But doing the same thing over and over and expecting a different result is the very definition of insanity.
The World Cup is in Australia next year. Let's roll the dice for the future knowing this time at least, we're playing with the house money.