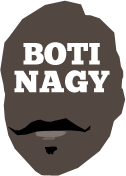 ---
Advertising opportunities available.
Please contact me.
---
Time to cry 'foul' at footy's steal
Tweet
THIS is the unedited version of a comment piece I wrote for The Advertiser yesterday. You know, the "director's cut".
I NEARLY fell off my lounge chair a couple of years ago when Leigh Matthews spoke about a team's "halfcourt defence" during his call of an AFL game.
Half-COURT?
He was calling a footy match, right? Not a basketball game.
So, WTF?
Guessing "half-ground defence" would just have sounded absurd but it rankled then and it rankled again recently when a caller, who shall remain nameless, spoke about the ball going out of bounds "near the elbow".
Now those familiar with basketball vernacular will know the elbow is the corner of the free throw line of the keyway. In our footy caller's description, he meant where the 50m line met the boundary line.
Yes once again, a footy commentator was striving to insert irrelevant terminology into a sport which is unique, has been around for 158 years and never has required any such BS.
Frankly for me, that one was the last straw.
I've been covering basketball now for the better part of four decades and I'll let you in on a secret. It's my second favourite team sport.
When I had to make a decision between footy with Glenunga Under-15s or hoops with Norwood Under-16s, my height made it a no-brainer.
That was a long time ago, when Peter Hudson, Peter McKenna and Doug Wade meant as much to me as Werner Linde, Ken Cole or Eddie Palubinskas.
But being at Unley Oval to see Graham Cornes' historic first game with Glenelg, and marvelling at Sturt half forward John Tilbrook taking the Tigers apart in a single-quarter flurry was breath-taking stuff.
"Diamond Jim" Tilbrook was on the half-forward flank.
No. He wasn't a "small forward", a la basketball.
Rick Schoff at centre half-forward wasn't a "power forward" either.
Look, we all get that footy has changed and continues to evolve. But the insistence of today's commentators to blithely adopt or pinch basketball phrases and terms is crazy.
Footy has been around far longer than basketball, for a start.
It has a minor round and a minor premiership. No, sorry, it DOES NOT have a regular season and a regular season champion.
That would be, um … basketball.
Let's be clear here. I'm not bitching about the fact the definitions of centreman, wingmen, a ruckman, ruck-rover and rover have somehow all blended into the "midfield". Soccer fans can groan about that.
But even the NAB Cup "trialling" the super-goal for nine points is just a direct rip-off of basketball's three-pointer.
I remember when there was no 50m line and Doug Long kicked a goal from centre. I saw Bob Shearman do that too. No-one said: "Hey, let's give him nine points for that," because no-one was trying to improve a sport that was already terrific.
Aussie rules Football is unique. It remains the one football code where you can only score a goal with your foot.
Not with your head. Not by slamming the ball to the ground and dancing "touchdown" or "try". But with your foot.
When wrestling megastar Hulk Hogan watched an AFL game in Melbourne a few years back, he was rightly mesmerised.
"These guys don't wear padding?"
No they don't. They're not a bunch of wimps mate. They're Aussie sportsmen.
Yes, footy is evolving into a different game from when Peter Knights, Royce Hart and Warrick Capper routinely were taking speccies, but it doesn't need any faux or fake terminology to justify its evolution.
To me, that BS wreaks of an inferiority complex where today's callers somehow believe to legitimise footy — because, woe is us, it's not a truly international game — they need to talk in new, informed ways. And that would be fine of itself, if they exclusively used new terms.
But "goal assist"? How imaginative. (To this day, Kevin Bartlett has no idea what that even means.)
Look, I'm also not suggesting sports shouldn't borrow from each other. The evolution of footy's "zone defence" is a classic example of basketball offering something worthwhile to Aussie rules.
And Aussie rules gave basketball Matthew Dellavedova.
Now we have "turnovers" in footy when once we just had a backman grab an errant ball, jam it onto his boot and get it out of the danger zone as quickly as possible. Someone on the other team marked it? Too bad.
Oh wait though. That's a turnover now. And here comes the ball back in transition.
Jack Dyer would be rolling in his grave.
Again, I'm not bemoaning the "Americanisation" of our great sport because that's something else altogether.
Not since former North Adelaide coach Mike Patterson stood among his celebrating Roosters in 1972 after the SANFL premiers beat VFL champs Carlton and declared: "We are the champions of the world" has anyone thought our sport was going all USA.
(Just by the way, 112,393 people watched the VFL grand final that year and none of them needed to see a "boxscore".)
Truly, if footy was going American, the AFL would be calling its premier the "world champion" as per the NBA or MLB.
No, we are seeing the "basketballising" of footy and I hate it. Don't call a run-from-defence into the forward line a "fast break". Find a new description.
My team is going into attack, not into offence. That versatile player is a utility, NOT a swingman.
Need I go on?
I mean, I love the genuine updated football terminology such as "stoppages" and "inside 50s" which are real and exclusive to the sport — a great, great sport that needs no artificial word play dissemination.
I'm also keen on "intercept mark", which now is part of "new footy" jargon.
But when some clown behind a microphone starts calling that a "steal", I swear I'll throw a ball at the TV.
And it will be a Sherrin.