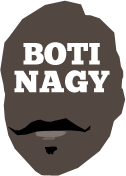 ---
Advertising opportunities available.
Please contact me.
---
Time to revisit "Games Behind"?
Tweet
FANS, particularly those of the Illawarra Hawks who are 4-0, are railing for a more equitable NBL championship ladder, considering their outfit is in second place behind Melbourne's 2-0.
Many agree, baffled how a team with four wins out of four can trail a team with two wins out of two which is why, once more, we are offering up the US sports concept of a "Games Behind" style of ladder as an NBL option.
The NBL has in the past been reluctant to tamper with its current system because it does make sense, whether Hawks (or a few old Kings afficianados) like it or not.
Just over four years ago here, we were preaching the way the table is set up does not always accurately reflect ladder positions. (See below)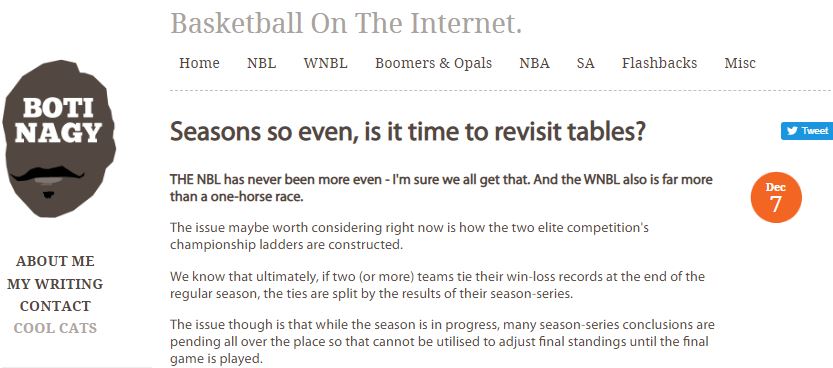 We understand that positions currently are first determined by winning percentages; that is, how many wins a team has from the amount of games it has played.
We also understand, particularly in these COVID-infected times, that the amount of games teams could be playing may vary remarkably at various points through the regular season. So a team with three wins out of four games (75 per cent) would be on the same percentage-of-wins as one with six wins from eight (75 per cent).
Separating them then becomes a matter of points percentages. So if that team with just four games has won its three by big margins, and the team with six wins from eight has won by narrow ones, the team with three wins will be higher on the table.
And folks would howl: "How can a team with three wins be above a team with six wins?"
And something similar is happening now as the two leading teams share 100 per cent winning records but Melbourne's points percentage is 117.33 while Illawarra's is 116.03.
Due to what will be a regular disparity between the amount of games teams play until they have all played the same amount at the end of the regular season, might the "Games Behind" method used in US pro sports be worth trialling?
"Games Behind" has the club with the most wins on top and for the rest of the league, reflects how many wins a team is behind that pacesetter.
It is calculated as every win more the top team has, is worth half a game and every loss less also is half a game.
This is how the full relevant NBL ladder looks today:

Phoenix fans could dispute how they are lower on the ladder if they have won two games and Perth has won one. But you get it now, right?
With GB in place instead of points percentages, the current NBL table would look like this:

In the cases of South East Melbourne and Perth, both two games behind out of first, or Sydney and Brisbane (both 2.5) they actually are on the same line.
Is this foolproof? No, hell no. Cairns fans would be agitated their Taipans have a win yet a team with no wins is above them!
But realistically there is no truly foolproof system when teams have not all played the same number of matches.
Over time though, the GB ladder does seem to better reflect where teams sit and the sport's viewing audience now is far more sophisticated than it used to be in terms of figuring out how ladders operate.
Then again, judging by the amount of ill-informed comment being spewed forth about the current ladder, hmm, maybe not.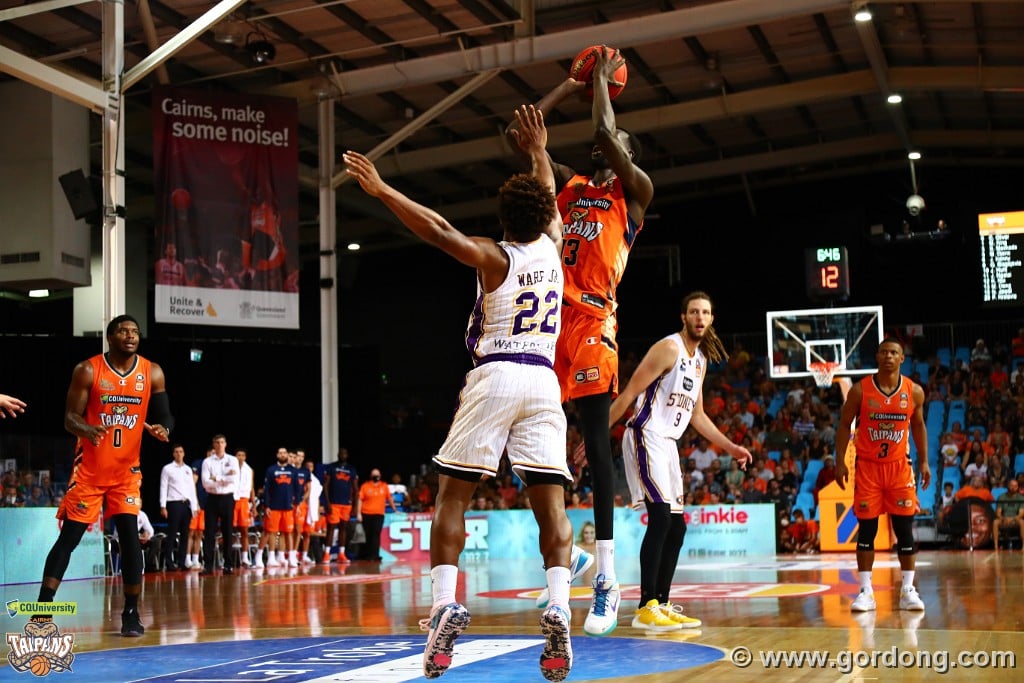 OH MY: Cairns would be dead last on a "GB-style" NBL ladder!