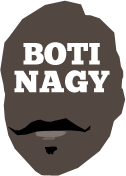 ---
Advertising opportunities available.
Please contact me.
---
Tips: Load shmoad and it's still black and white
Tweet
LET'S hope there's no more "load management" by the Sydney Kings this NBL season and that WNBL leader Southside Flyers has found a way to play without injured captain Jenna O'Hea.
While it is not difficult to comprehend the "load" concept when we're talking about an 82-game NBA season, having to take nights off in a 28-game NBL season borders on ridiculous.
Even in the NBA it's become a more recent occurrence, maybe initiated by the San Antonio Spurs but embraced by the likes of LeBron James and Kawhi Leonard. It just amazes that Michael Jordan, Larry Bird, Magic Johnson, even Kareem Abdul Jabbar didn't need to "load manage". But what would they know?
When you're a professional sportsman or woman, surely your "load management" should consist of the coaching and medical staff treading lightly with you during the week.
Last round might have been the one and only chance for the good folks in New Plymouth to see Andrew Bogut live so the Kings giving him the trip off is just ordinary.
They paid the price for the luxury of load management too. There's possibly a few readers who might like a week off work from their jobs because they are finding their loads difficult to manage. Oh wait, that's right. It's your JOB and employers usually don't take too kindly to that.
An injury? That's a whole other matter.
Speaking of which, Adelaide made it official this week, formalising that import Ramone Moore won't play again this season, which most probably means he has played his last game for the 36ers.
The NBL's Sixth Man of the Year a couple of years back, he has been a fine player for the club, an even better ambassador and human being but sorely has had his struggles in 2019-20.
So too has the ever-colourful TV coverage of the NBL. Let's enjoy a pic cavalcade of some of the latest imaginative and colourful coverage of our elite league: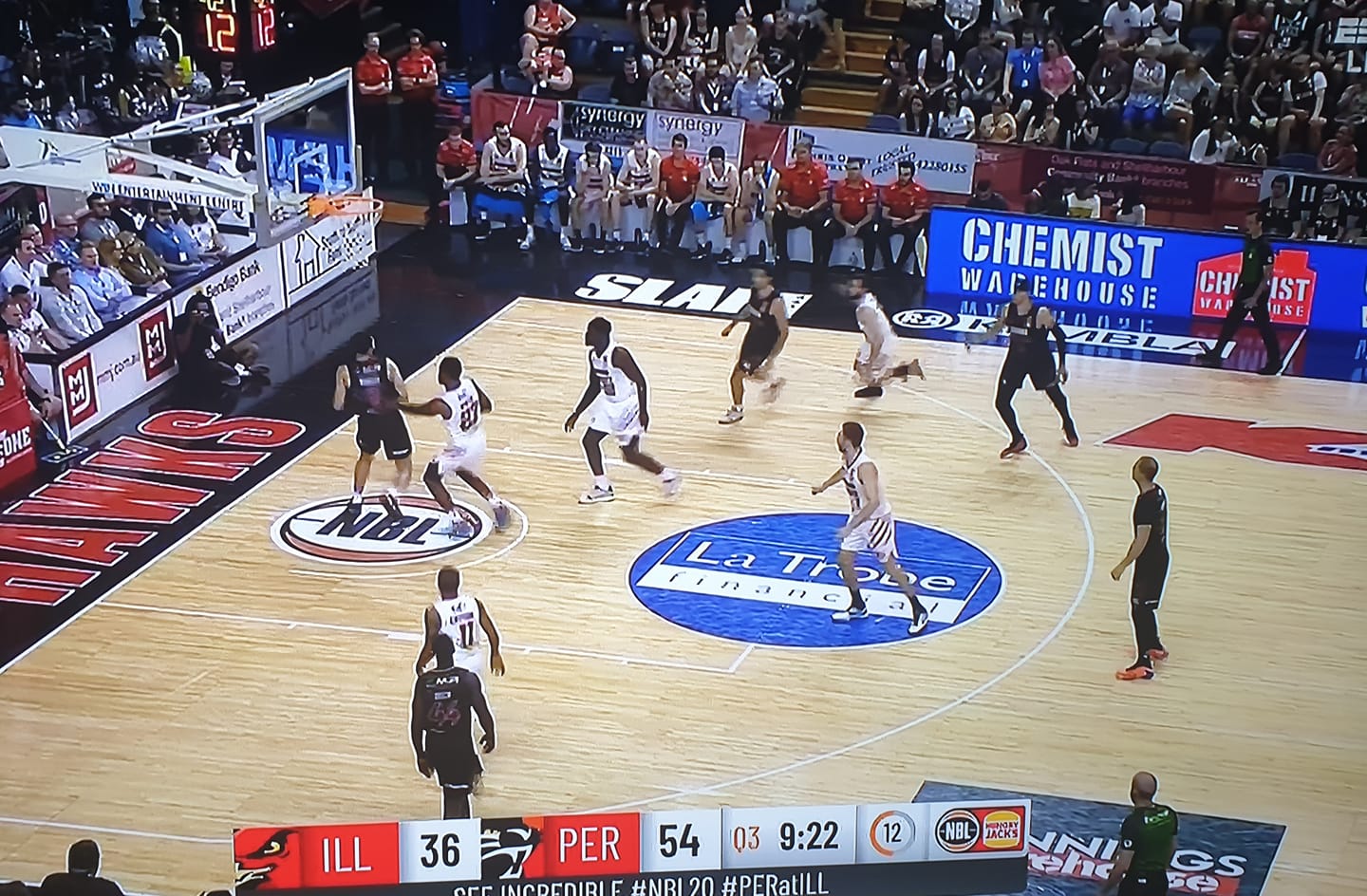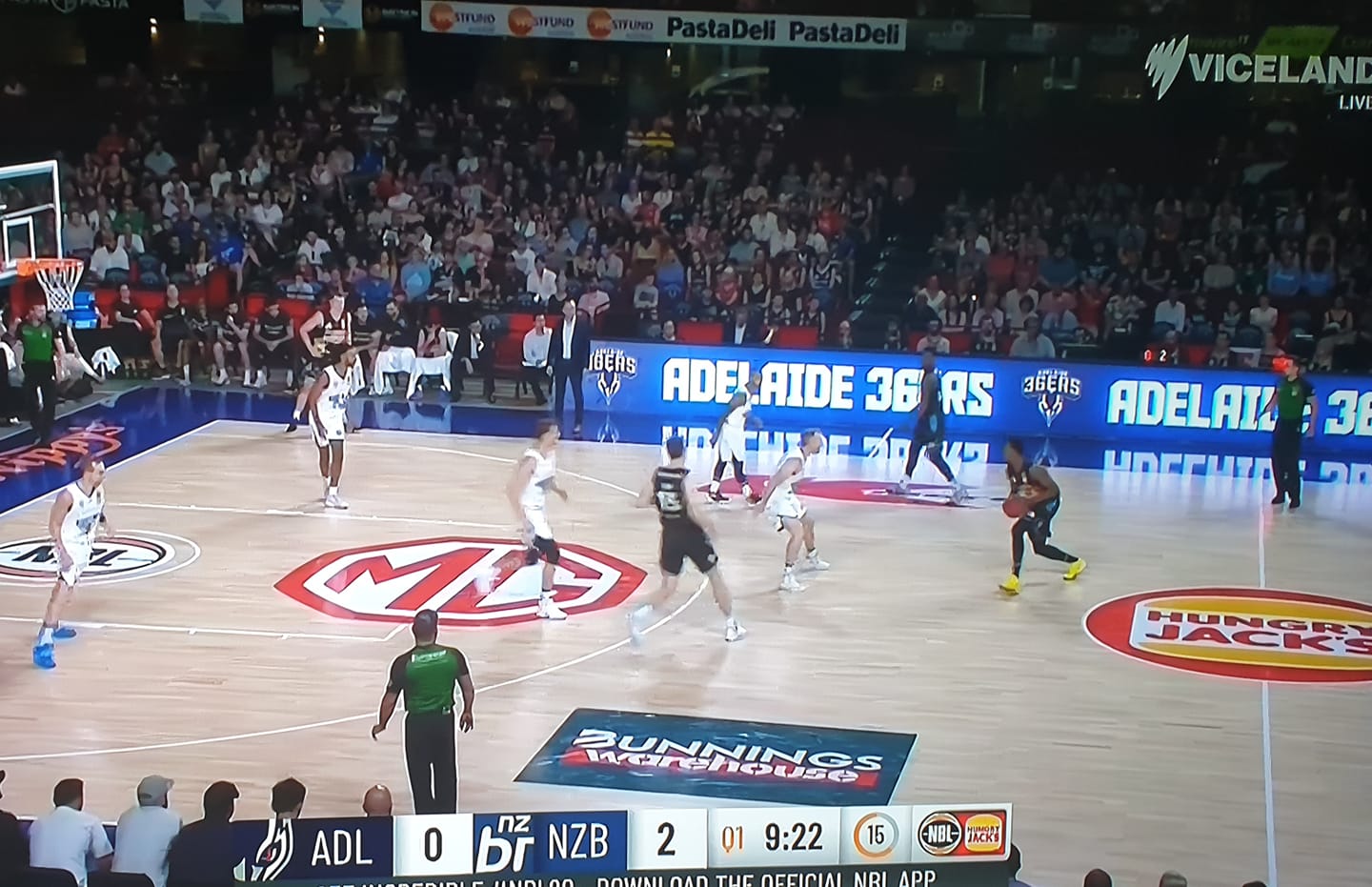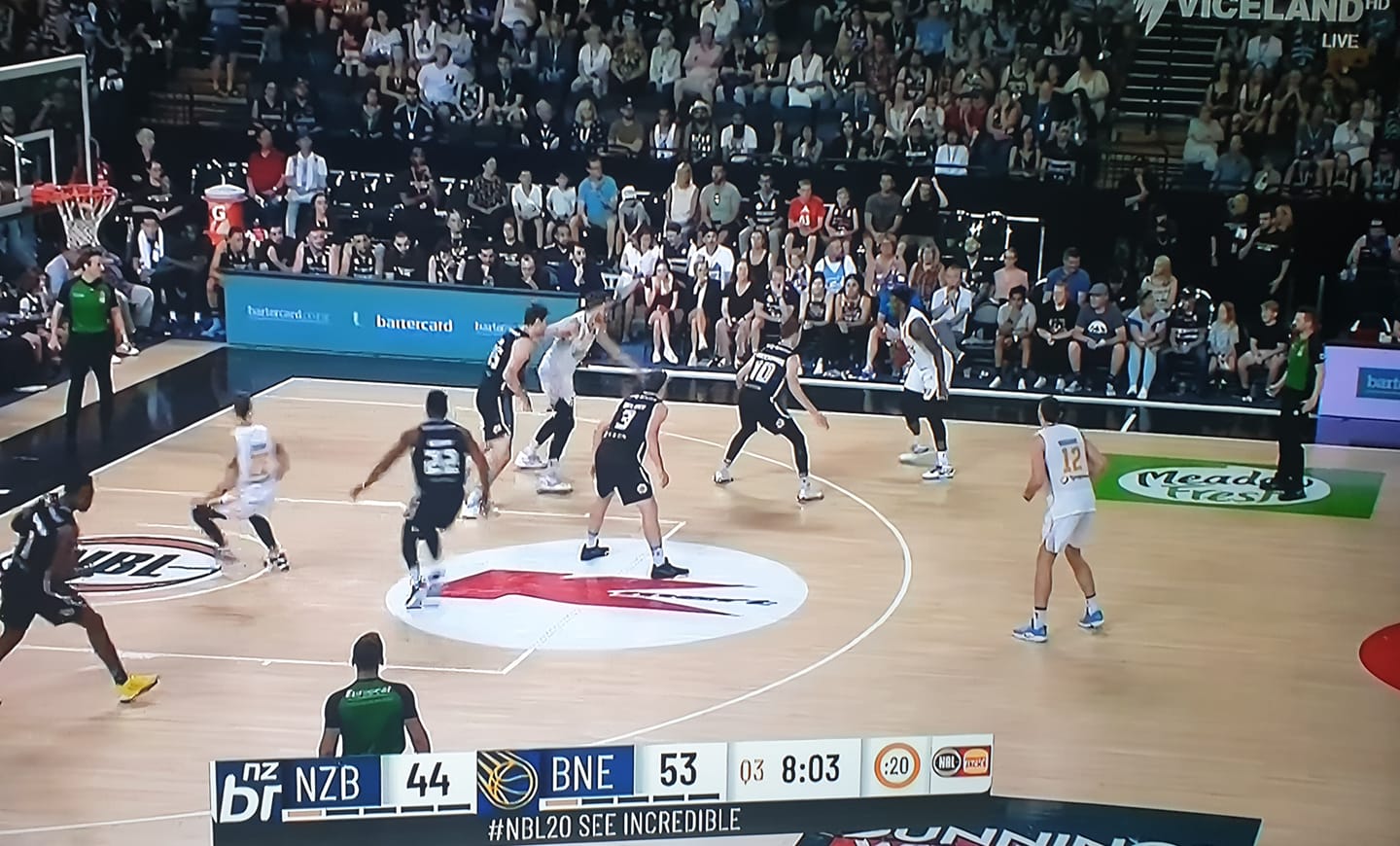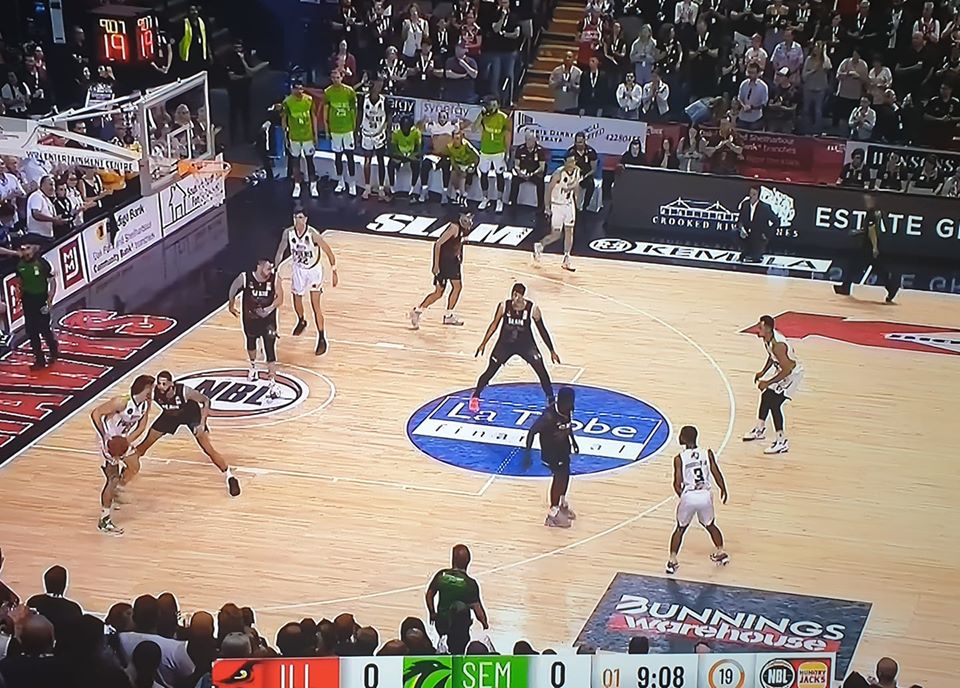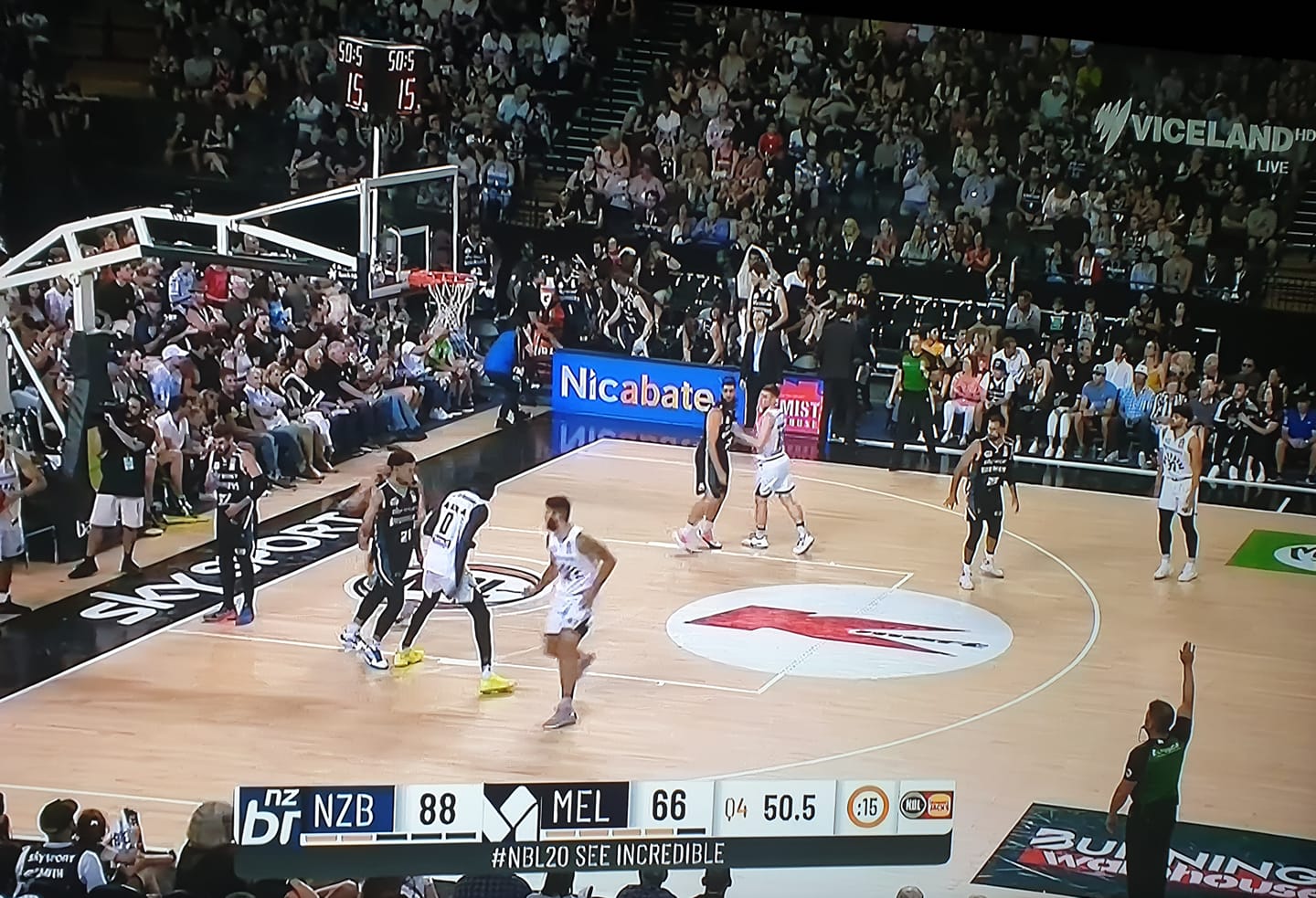 Yes, we've complained before and it's pretty black and white to me. Glad we have colour TV. Give me (below) anytime and everytime: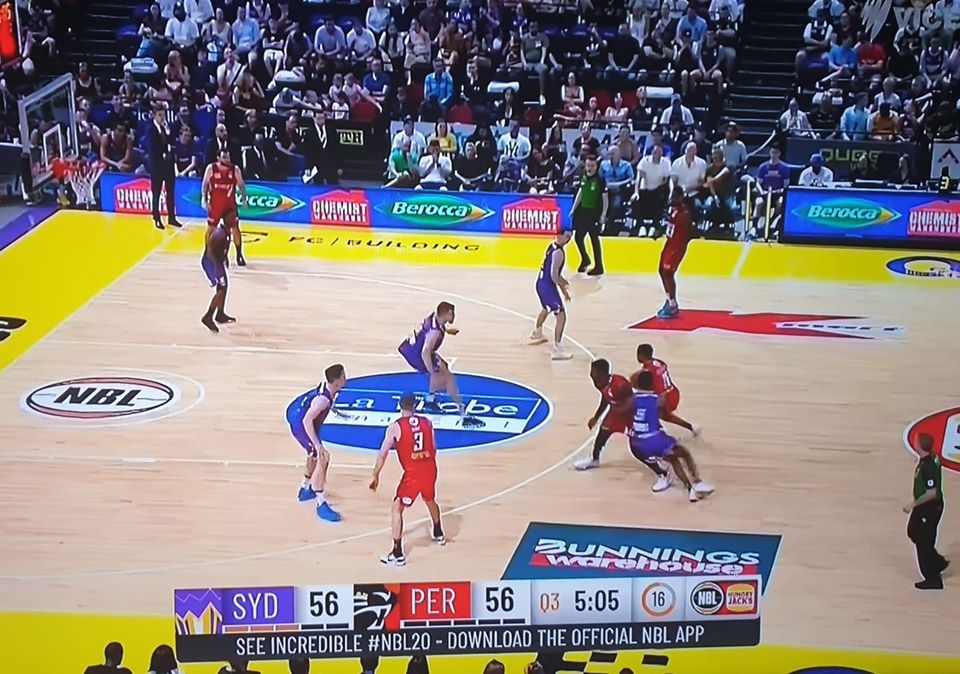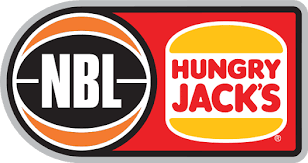 THIS WEEK...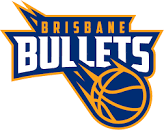 V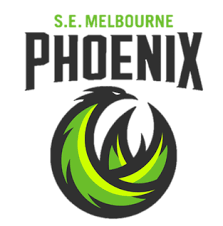 IN Brisbane, the Bullets effectively can end South East's season or the Phoenix can keep it alive - barely - in the first of several matches this round with playoffs ramifications. Brisbane does have a score to settle with South East and has been chugging along well. Cam Gliddon has found his touch, Will Magnay is now a constant, as is Lamar Patterson. The Phoenix can be relied upon for a tremendous rally and have their own share of weaponry to fire at the Bullets. It's their last real shot so they must make the most of it but Brisbane can go to 12-11 and it's unlikely it will blow it.
SYDNEY at ILLAWARRA
FORGET the New Year's Eve game at the Sandpit. Sure, Illawarra will lift again in Wollongong for this classic intrastate David-Goliath rivalry and it is one the Kings should not and will not take for granted. But unless there's another case of "load management", Sydney should overwhelm the Hawks in much the same manner it did the Phoenix last round. Andrew Bogut will command the keyway and for all the work and effort the Hawk-kids will deliver - and Todd Blanchfield against his previous club - there's too much at stake (first place) for the Kings to falter.
BRISBANE at ADELAIDE
THIS is the type of game in the past where you could count on the 36ers to dig deep and pull out a surprise win, especially in Adelaide. But after what they served up in Cairns in a similarly important situation, it's tough to see it. Daniel Johnson was awesome with his 38-point game against the Taipans but no-one went with him. Now coach Joey Wright is coming in for criticism for the team's lack of motivation. In the paraphrased words of NBA coach Gregg Popovich, do you need to psyche your plumber when he goes to work, or your dentist? These guys need to take a look in the mirror. While they're reassessing, Brisbane should take the points.
NEW ZEALAND at PERTH
IN their quest for the summit, this looms as a bona fide danger game for the Wildcats, even in Perth. The Breakers had a hiccup a fortnight ago - but then, who hasn't? - and were back stopping Sydney and swatting Melbourne last round. Scotty Hopson is a superstar, Sek Henry should be 100 per cent, not that Jarrad Weeks wasn't up to it. The bigs are reliable and Finn Delany and Tom Abercrombie are putting solid seasons together. If the refs allow Miles Plumlee to play, the Wildcats will be exciting and must start favourites. But an upset here would not surprise at all.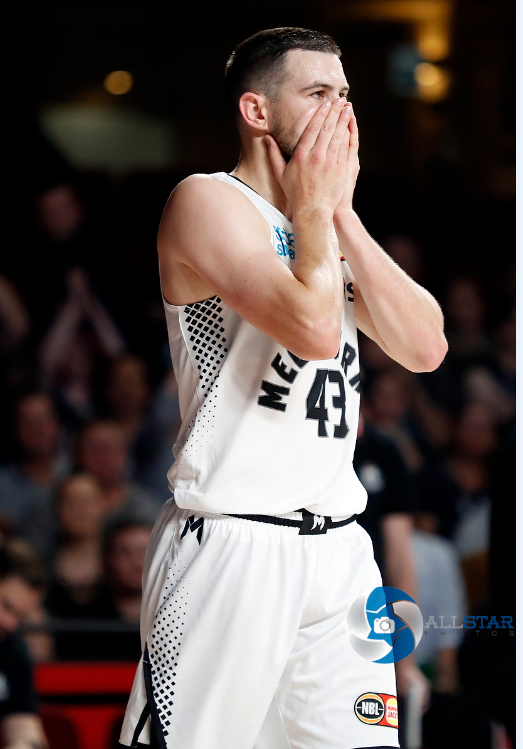 CAIRNS at SOUTH EAST MELBOURNE
THIS went to overtime the last time these two lined up in Melbourne as John Roberson's shooting was unconscious and he blew away the Taipans' late six-point lead and buried them in the extension. The two teams paths have diverged since then, Cairns with something of a grip on third and South East languishing in eighth spot and facing elimination from contention with every outing. The Taipans' road record is not thrilling and they finish with four road games out of their last five. This is a "must win" for the Orange to erase any final lingering doubts about their playoff bona fides.
MELBOURNE at SYDNEY
UNITED has had all week to prepare for this clash in Sydney but a week's preparation for one fixture didn't do them a lot of good last week in Auckland. That was as poorly as Melbourne has played this season and threw their season into disarray. Put it this way, United today is a far cry from the team which ended Sydney's winning streak. Yet, arguably, its personnel is better now so looking at their work rate and commitment is the first place to start. Melbourne has no more excuses but the chance to put United's season closer to mothballs will motivate Sydney.
* * *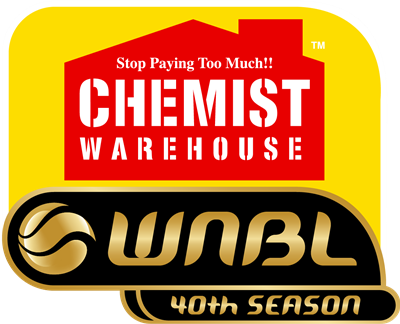 THIS WEEK...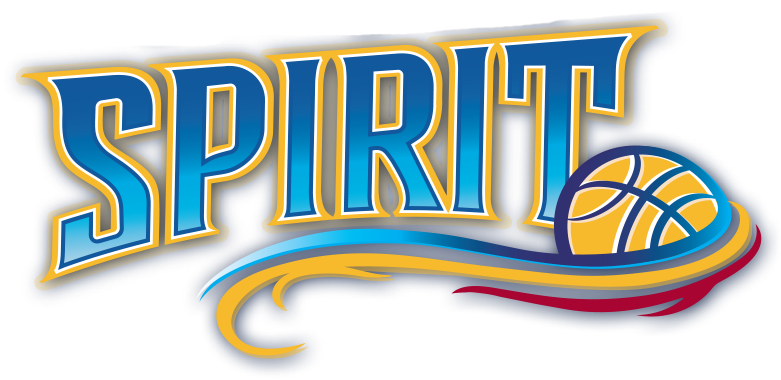 V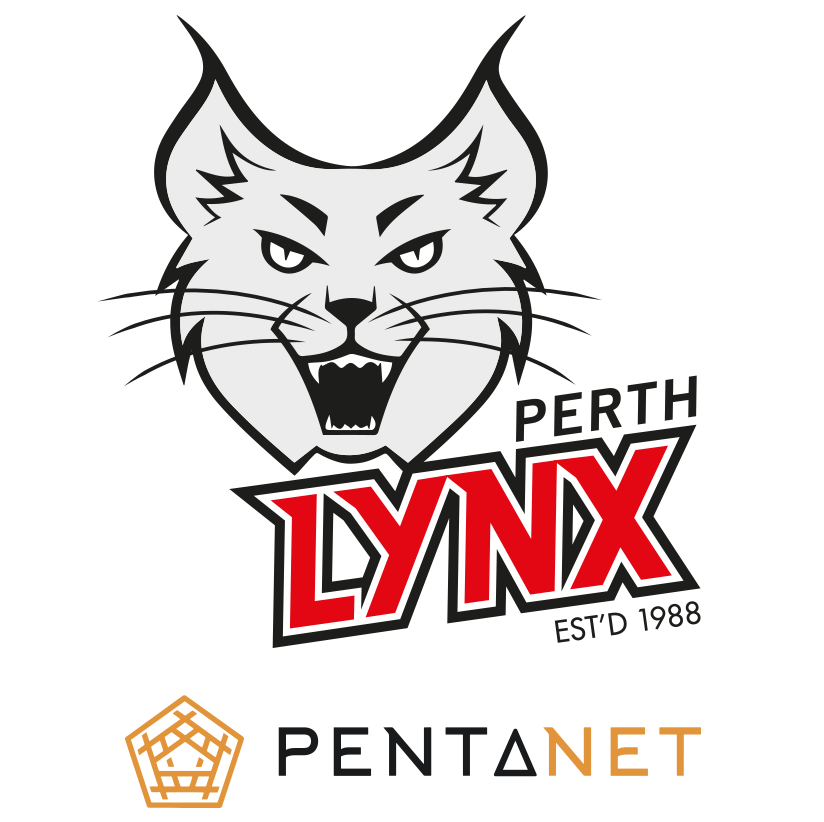 PERTH losing star all-rounder Alison Schwagmeyer-Belger for this fixture really hurts its chances in Bendigo. Schwagmeyer-Belger injured her right foot on Wednesday in the loss to Canberra and won't be reassessed till next week. But her absence seriously raises Bendigo's spirits and chances at grabbing an unforeseen W. Katie Ebzery will need a big one against the Bendigo backcourt and Marena Whittle must maintain her recent form. But the odds have swung toward the home team after what earlier looked a fairly regulation road win for Perth.
MELBOURNE at TOWNSVILLE
THE Boomers will be too deep and accomplished for the Fire in Townsville. After routing the defending champion Capitals by 33 two rounds back, the Fire then lost in Perth by 33 making it hard to believe they can extend Melbourne. The Boomers lost consecutive overtime games - to Southside and Canberra - but were down Lindsay Allen, asking more of Stella Beck and Monique Conti. They took care of business in Sydney and it should be the same in Townsville.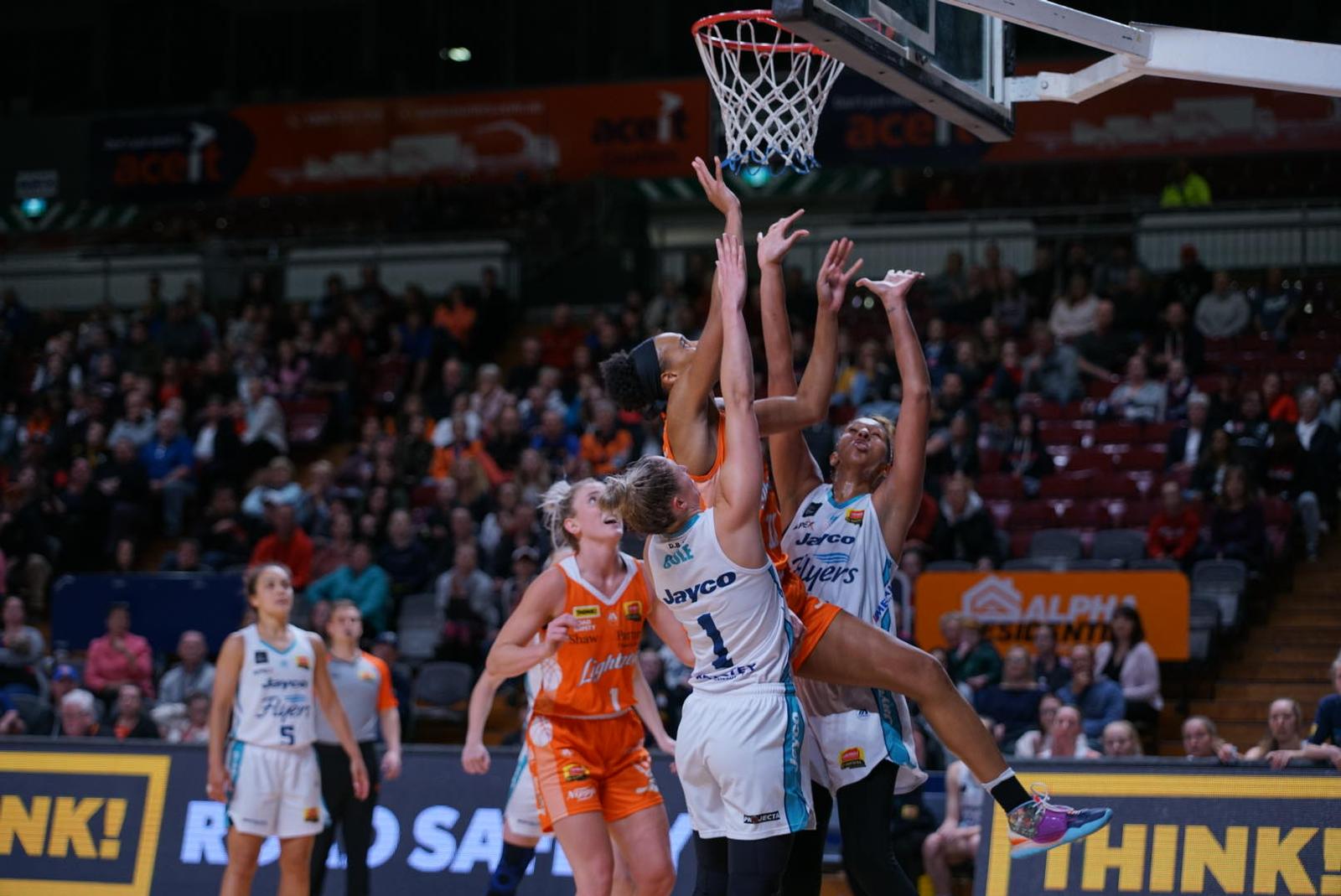 ADELAIDE at SOUTHSIDE
THESE teams split two games in Adelaide at full strength so the odds tend to favour the Lightning getting the job done in Dandenong once you factor in the absence of Jenna O'Hea. No doubt the Flyers will be fired up after last week's dismal capitulation to an understrength but supremely motivated Canberra and this game well could be the match of the round. A Southside win clinches first place and most likely consigns Adelaide to fourth, therefore becoming a semi final series preview. But based on form alone, it is hard to see past the Lightning just now.
SYDNEY at CANBERRA
THE midweek return of Kelsey Griffin saw Canberra easing back to the lineup it will take into the playoffs - with Keely Froling to come back - and putting away a sorely depleted Sydney in Canberra should be a formality. Yes, the Flames did upset the Capitals very early this season but the injury rate for Katrina Hibbert's outfit must make her wonder if she broke a mirror over a black cat while walking under a ladder. This should help the Caps' drive for semi final advantages.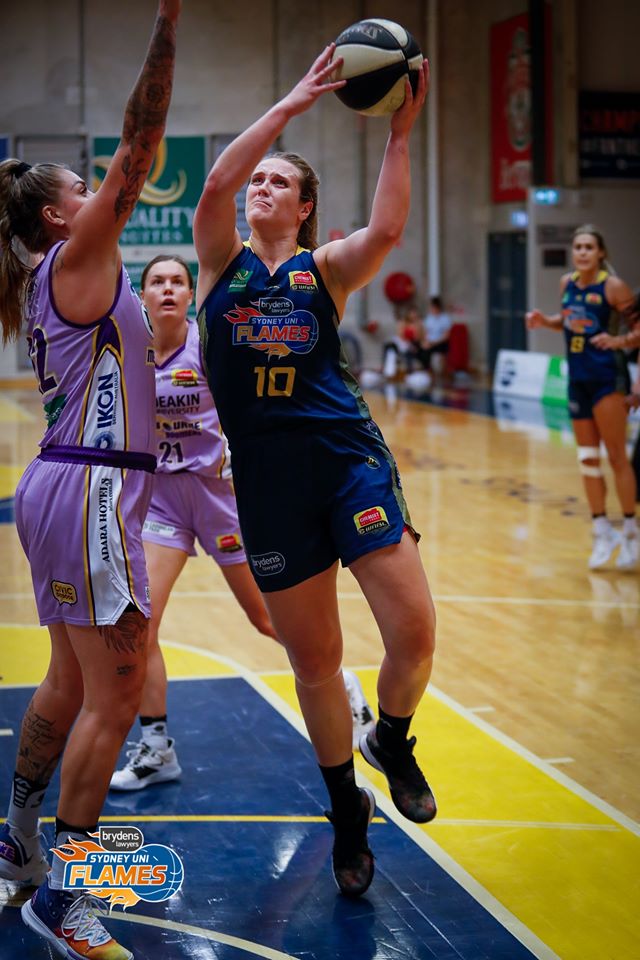 CAN YOU PICK 'EM?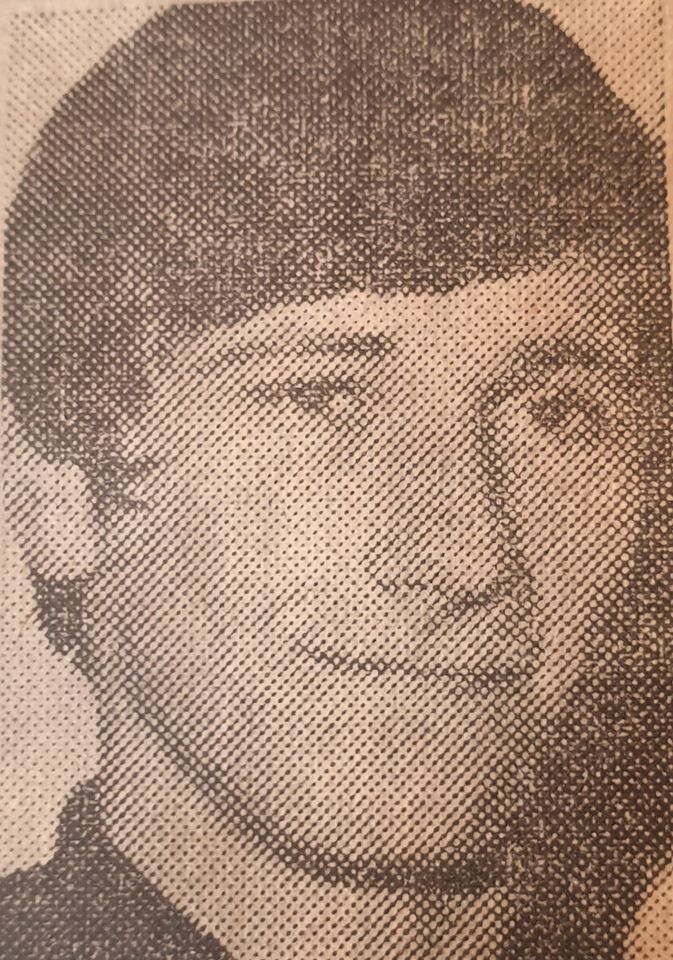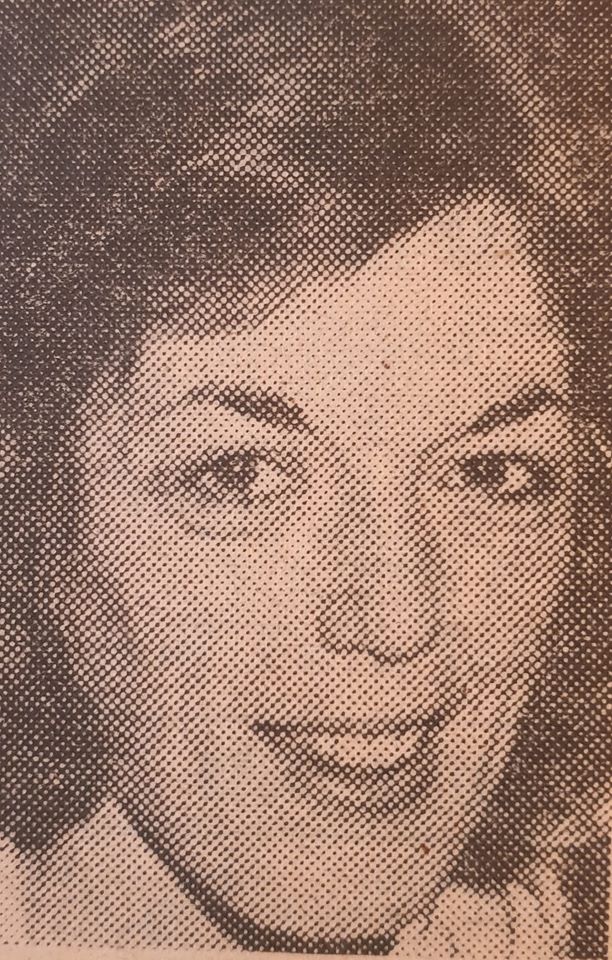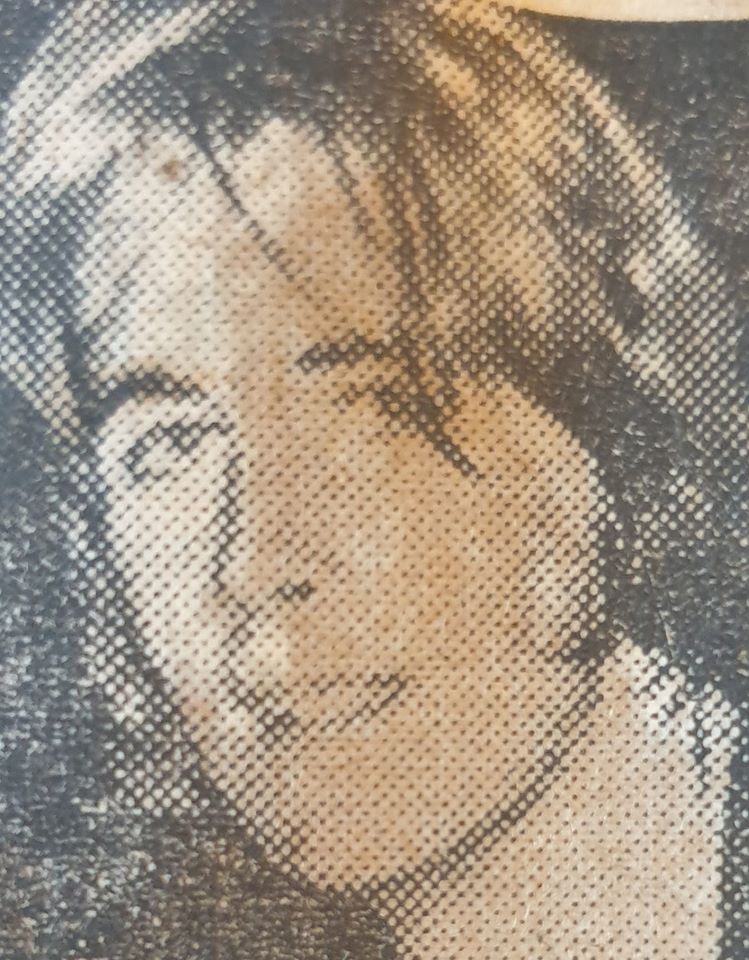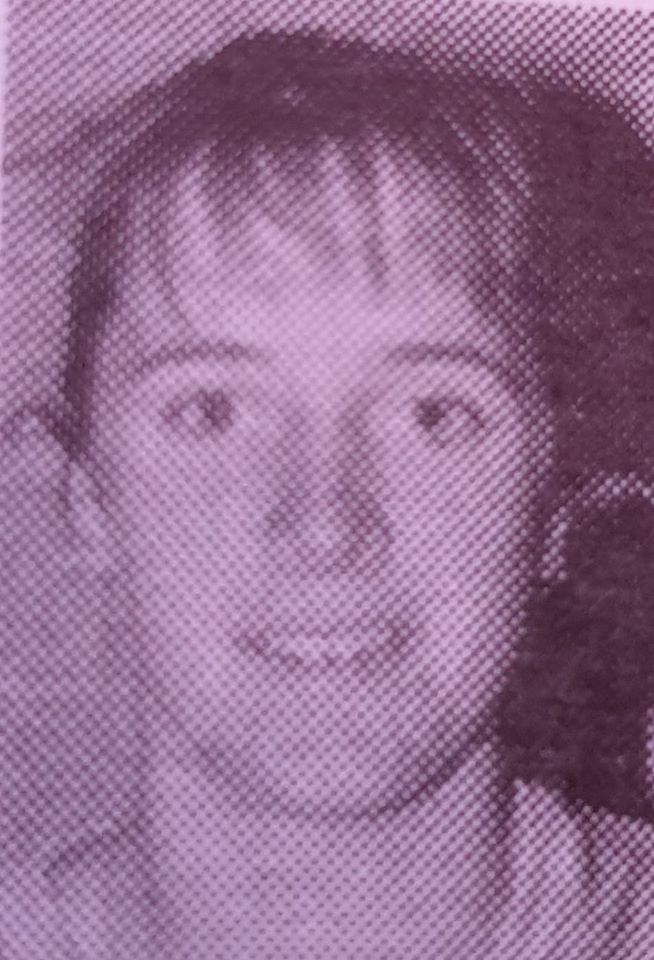 Answers next week. Last week below:

L-R: Rick Hodges, Julie Gross, Ken Richardson, Glenys Bauer